Curse of the Sands teasers for June 2021: Will Siya survive?
Siya continues to suffer as she tries to ensure that Ram is not taken away from her. On the other hand, Mohini is ready to ravage everyone blocking her unrequited love for Ram. How will Ram survive this tug of war? Discover more from the following Curse of the Sands teasers for June episodes.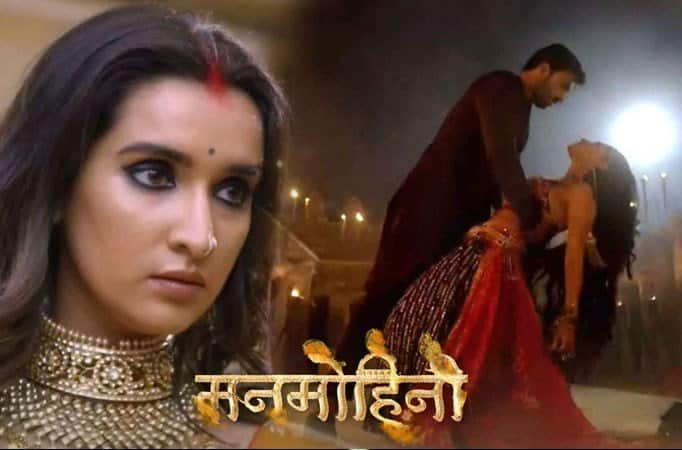 In Curse of the Sands June episodes, Siya becomes the sacrificial lamb when Devki accepts to kill her upon the witch's request to save badly wounded Ram. Will they let Mohini have her way?
Curse of the Sands teasers June 2021
Curse of the Sands on Zee World is a carefully orchestrated supernatural love story that never fails to catch the attention of its viewers. If you have started following the drama, it is obvious that you want to see the downfall of Mohini so that peace can return to Siya and Ram's life.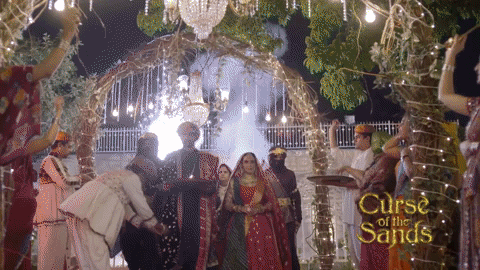 1st June 2021 (Tuesday – Episode 23)
Siya's endurance to ensure her husband is safe works as Ram disappears from Mohini's presence and appears close to the place of worship. The witch is devastated while the couple has a sweet reunion.
Later, Ram declares once again that Siya is his wife and swears to be by her side through life and in death. Meanwhile, Mohini challenges the goddess' powers and promises to accomplish her mission, an issue that provokes the goddess' anger.
2nd June 2021 (Wednesday – Episode 24)
After taking Saroj Devi and Devki's blessings, Siya and Ram leave for London. Since Mohini's mystical powers can only work within Behramgarh, she requests Chakwa, an acquaintance and fellow witch, to ensure Ram does not leave. Chakwa's powers make the couple lose their way to the airport, and they find themselves wandering in a jungle.
3rd June 2021 (Thursday – Episode 25)
Chakwa has feelings for Ram and takes the lives of all the guards. She replaces Siya's position and tries to get close to her husband. Later, Ram manages to rescue Siya from a cave.
Mohini waits at the border of Behramgarh and is excited to see the couple approaching. However, Chakwa does not let them proceed as she intercepts them.
4th June 2021 (Friday – Episode 26)
The physician fails to halt Ram's bleeding, and Siya decides to follow Mohini's recommendations despite Devki's doubts regarding the witch. Ram's well-being continues to deteriorate, and Devki decides to seek assistance from the family priest. They start searching for a cure from ancient books.
5th June 2021 (Saturday – Episode 27)
Mohini discloses her real identity when Devki throws salt at her as she comes back to the palace. The witch asks Devki to end Siya's life to save Ram. Will she do as the witch requests?
6th June 2021 (Sunday – Episode 28)
A threatened Devki is ready to end Siya's life. She puts a particular element in the laddus that she prepares for Siya. Meanwhile, Mohini is anxiously waiting for the death of Ram's wife.
7th June 2021 (Monday – Episode 29)
Devki tricks Siya into accompanying her to the jungle, and she tries to kill her with a dagger. Ram decides to locate Siya as he feels that she might be in trouble and is later surprised to see her being stabbed by Devki. After being taken to the medical facility, Siya's well-being continues to worsen.
8th June 2021 (Tuesday – Episode 30)
Distressed Ram reveals to the goddess his intention to sacrifice his life in case Siya fails to make it. Even after being beheaded, Devki does not die because she is a witch. Ram makes up his mind to carry out a Vat Savitri Vrat fast to ensure Siya survives.
9th June 2021 (Wednesday – Episode 31)
Ram's efforts to rescue his wife fail to work when Mohini blocks his rituals using her black magic. He later devises a plan that leaves the witch helpless. Later, the doctor announces the death of Siya after removing her ventilator, and devastated Ram hugs his wife when the greatest miracle takes place.
10th June 2021 (Thursday – Episode 32)
Mohini creates chaos at the medical facility. She then goes to Siya's room, and Saroj Devi is hurt in the process. Later, Ram goes to the fort where Mohini is eagerly waiting for him to come, and she asks other witches to bury Siya underground.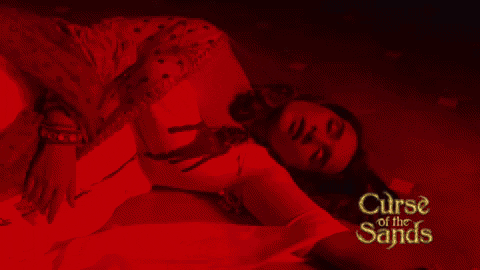 Siya
She manages to save Ram from Mohini, and they decide to leave for London. However, they never reach the airport and Ram is injured in the process. Devki stabs her upon Mohini's request to save Ram's life. Will it be the end for Siya?
Ram
He tries to save Siya and is ready to sacrifice his life. However, Mohini's strong ambitions to be with him make it impossible for him to rescue his wife. Will he let Mohini have her way?
As revealed by the above Curse of the Sands teasers for June 2021, Mohini is not ready to lose a love that she spent five centuries waiting to break her curse. How will Ram defeat the witch to save his life and rescue the ones he cares about? Follow the Indian supernatural drama on Zee World from Mondays to Sundays at 10 p.m.
READ ALSO: Stiletto Vendetta Teasers for June 2021: Serhan leaves Merve
Briefly.co.za highlighted the drama to expect in June 2021 episodes of Stiletto Vendetta on eExtra. The show continues to follow the lives of four ladies who hide grudge, jealousy and betrayal under their friendship.
Merve and Pelin's marriages are on the verge of collapse, and they do all they can to make it work. Oya faces heartache once again, while Arzu is reluctant to accept Mehmet back into her life.
Source: Briefly News