The Cost of Love Teasers for June 2021: Will Shayana's quirky plan work?
Watching The Cost of Love Indian series will introduce you to the price people have to pay to find true love. The Cost of Love teasers foretells what to expect in the thrilling drama's newest episodes for June. Ahaan and Pankti will have to face the consequences that come with loving each other over every other person. They have an intimidating opponent in JD who will use every resource within his disposal to get what he wants.

The Cost of Love full story centres on two upcoming singers, Ahaan and Pankti, who fall in love against all odds. Pankti had already been married off to a wealthier but wicked man by her mother, and her life was hellish. Ahaan is Pankti's wicked husband's nephew. He is in love with Pankti and will do anything to release her from the evil union. Is he willing to pay the price that comes with this decision?
The Cost of Love teasers June 2021
Waiting for new episodes of your favourite drama series may be hard. This is especially true if you have a favourite character who seems to have some trouble in the previous episodes. If you have seen The Cost of Love also called Tu Aashiqui, these teasers may be useful in easing part of your curiosity.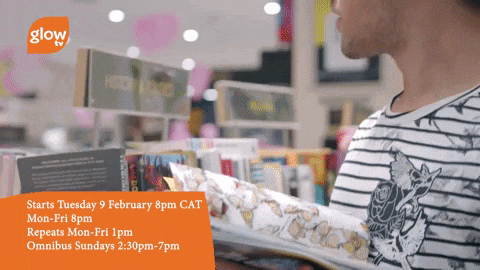 Tuesday, 1st June 2021 (Episodes 147 and 148)
The occurrence at the concert leaves Pankti in distress. Meanwhile, JD encourages the Women's Conservative Welfare Organization to ensure Pankti is punished.
In today's episode of The Cost of Love on Glow TV, Ahaan saves Pankti from the grip of the Women Conservative Welfare Organization. He visits JD with the hope of challenging his deeds but ends up beating him into a stupor.
Wednesday, 2nd June 2021 (Episodes 149 and 150)
Ahaan pleads with Pankti to file an FIR against JD, and this comes as a rude surprise. He wants her to make JD's evil personality known to the public. Pankti, who is already unhappy about the whole relationship, decides to end the affair with Ahaan.
When JD gets to know about Pankti's elopement with Ahaan, he is mad with rage. He vows to end Poorva's life and instructs Anita to issue Ahaan an FIR.
Thursday, 3rd June 2021 (Episodes 151 and 152)
Pankti and Ahaan are oblivious that the police are trailing them on their journey to freedom. Will they reach their destination before the authorities catch up with them?
The vehicle that Pankti and Ahaan are travelling in is stopped by the law enforcers. Is it possible for them to escape now?
Friday, 4th June 2021 (Episodes 153 and 154)
As Ahaan and Pankti make the run for their lives, they encounter Sakkuth Aayi. This lady used to work for Pankti and promises to help them by finding a place they could stay and hide from the pursuing police.
Sakkuth Aayi tries to contact Anita in the presence of JD, and he gets to know where Pankti is hiding. Will Ahaan and Anita be discovered?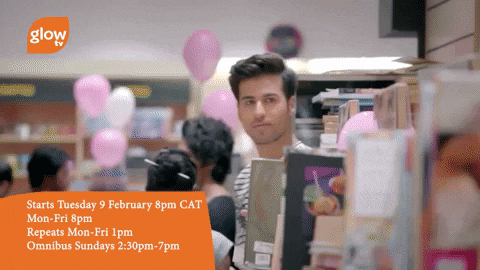 Monday, 7th June 2021 (Episodes 155 and 156)
Anita manages to talk JD into letting his men find Pankti and Ahaan rather than doing the searching himself.
The situation takes a chaotic turn when Ahaan and Pankti are blackmailed by Sinha to give themselves up.
Tuesday, 8th June 2021 (Episodes 157 and 158)
JD finds out that Ahaan and Anita have found refuge at Sakkuth Aayi's village. He gathers his men, and they head to the village to capture the couple.
The couple finds out JD and his men are coming to get them, and they attempt to get away from the place before they are caught. Can they escape from JD today?
Wednesday, 9th June 2021 (Episodes 159 and 160)
The couple is lucky to get away before JD can reach their location. Where will they go next?
In their escape from becoming JD's captives, Ahaan and Pankti meet a kind man who manages an Ashram. Pankti immediately faints before Ahaan can get a chance to explain their situation.
Thursday, 10th June 2021 (Episodes 161 and 162)
Pankti disappears mysteriously. Who could have taken her? Will Ahaan manage to locate her before it is too late?
JD doubts Ahaan when he tells him that he does not know Pankti's whereabouts. He then asks his henchmen to tap everybody's cellphones, even the one belonging to Ahaan.
Friday, 11th June 2021 (Episodes 163 and 164)
In Ahaan's attempt to locate Pankti, he uploads a video online, and it goes viral. Later, JD is lost for words when he sees the footage.
JD goes to the house of Anita with the hope of locating Pankti. Meanwhile, Poorva attempts to get their insidious discussion on his tape recorder.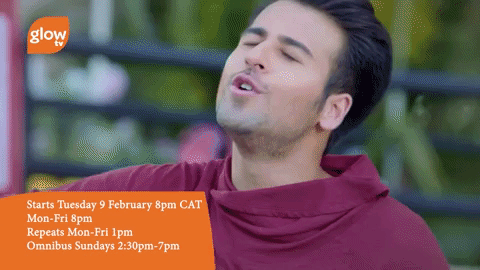 Monday, 14th June 2021 (Episodes 165 and 166)
Ahaan narrates his side of the story on a live TV talk show to prove Anita's innocence. This comes after JD leaked Anita's controversial photos to make her suffer.
People get to know that Ahaan is on a live TV debate. Later, JD also receives an invitation to present his facts regarding the incident. Who will be believed?
Tuesday, 15th June 2021 (Episodes 167 and 168)
Pankti reaches the set and delivers a hearty speech that moves the people in attendance.
JD is overcome with anger and wants to shoot Ahaan. How will things turn out for them? Will Ahaan become the sacrificial lamb?
Wednesday, 16th June 2021 (Episodes 169 and 170)
JD does the unimaginable and holds Sheetal, the mother to his kids, hostage. Can this be the end to his quirky plan?
Sheetal is later handcuffed, and murder charges are brought against her.
Thursday, 17th June 2021 (Episodes 171 and 172)
Anita thinks about her fate if all her daughters leave to start their families. Will she let them go?
Pankti and Ahaan are offered a concert gig by Reyash, an event planner. If the love birds accept the offer, they might be forced to postpone their planned wedding.
Friday, 18th June 2021 (Episodes 173 and 174 part 1)
Poorva suspects Anita's intentions and trails her. She discovers that Anita wants Manav to get her the cash that JD placed in Pankti's account. What will Poorva do with the discovery?
The couple gets to England, and they come across Aarohi, a star from A Love to Die For show. They discover that she is being pursued by goons, and they manage to rescue her.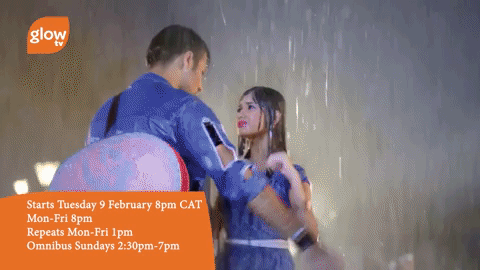 Monday, 21st June 2021 (Episodes 174 part 2 and 175)
Anita gives Monty and Poorva the go-ahead to tie the knot.
Pankti tries to escape from a disguised individual trailing her everywhere she goes. Who is following her?
Tuesday, 22nd June 2021 (Episodes 176 and 177)
Pankti is asked to mingle with her fans but without the company of her fiancé. Can she go without Ahaan?
Ahaan asks Pankti to marry him at a London church. Will their plans work out as anticipated now that they are away from home?
Wednesday, 23rd June 2021 (Episodes 178 and 179)
Pankti informs Ahaan that they need to help Reyansh, and he accepts to hold the concert.
Ahaan gives Pankti his jacket during the concert. Meanwhile, Reyansh spots a disguised individual holding a remote, and he manages to get to Pankti in time to rescue her.
Thursday, 24th June 2021 (Episodes 180 and 181 part 1)
Ahaan is grateful to Reyansh for rescuing Pankti. Later, Reyansh lets the couple know that he will accompany them on their return trip to Mumbai.
Poorva wants Monty to explain to her about the cash. Monty informs Poorva that he did it because of his love for her and to ensure she is free from Anita's clutches. Is it true?
Friday, 25th June 2021 (Episodes 181 part 2 and 182)
The situation seems to have turned for the better as Ahaan and Pankti go to the recording studio together.
People are shocked when Ahaan is referred to as Junior by Reyansh. JD also used to call Ahaan by the same moniker. Will they manage to connect the dots?
Monday, 28th June 2021 (Episodes 183 and 184)
Reyansh is up to no good as he spikes Ahaan's drink and gives it to him before he can go to his party. Why is he in Mumbai?
Reyansh mask starts getting off, and he goes to the washroom to fix it. When Ahaan feels that Reyansh has been gone for too long, he tries to locate him in the bathroom. Will he discover his identity?
Tuesday, 29th June 2021 (Episodes 185 and 186)
The producer has no choice but to offer Pankti an opportunity to sing after Ahaan's voice is destroyed.
Ahaan attempts to reach out to Pankti after failing to show up to their planned link up at Lover's Point. Later, Reyansh sends Ahaan an SMS informing him that their scheduled date is cancelled. What happened to Pankti?
Wednesday, 30th June 2021 (Episodes 187 and 188)
Pankti cannot find a way out of the bakery where he went to get a cake for Aparna's birthday celebrations. Reyansh's sinister scheme seems to be working when nobody comes to Pankti's rescue.
Pankti manages to locate her way out of the bakery. On her way out, she spots Reyansh coming in to purchase cupcakes, and she asks him how he got there. Will she be able to prove her suspicions?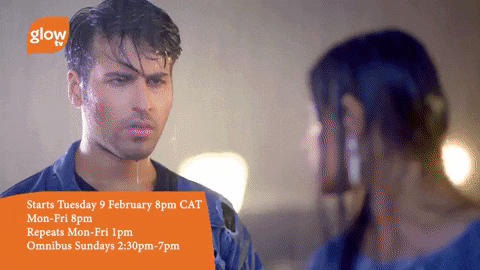 Ahaan
Ahaan gets into trouble by falling in love with a woman that a dangerous man also loves. He eventually finds himself in a life and death situation and runs with his new lover, Pankti. For the sake of love, will he navigate an escape route away from his enemy's traps?
JD
JD does not believe in accepting no for an answer, especially when it involves love. He is unable to deal with the fact that Pankti chose Ahaan over him. He vows to hunt the lovers down, even if it consists of hurting anyone, like Anita standing in his way. Will he get through with his mission, or will it end in futility?
Considering The Cost of Love teasers you have read so far, you now know what to expect in these new episodes. What will be the cost of choosing Ahaan over JD for Pankti? Will JD's jealousy get the better of him and turn him into a monster? Tune in to Glow TV from Mondays to Fridays at 20h00 and 20h30.
READ ALSO: My Identity Teasers for June 2021: Juhi threatens Avni to get out of Neil's life
The teasers for the My Identity series have revealed interesting scenes to watch out for as the episodes air in June 2021. As published on Briefly.co.za, Avni reacts to Juhi's threats concerning her romance with inspector Neil. Find out what the end will be like.
Source: Briefly News