Khama Rhino Sanctuary: hotels, rates, map, activities, contacts
Africa is home to some of the most endangered animals in the world. To protect the populations from further decline, various governmental and non-governmental organisations have developed methods of preserving wildlife. In Botswana, the Khama Rhino Sanctuary has been established to help save rhinoceros from going into extinction.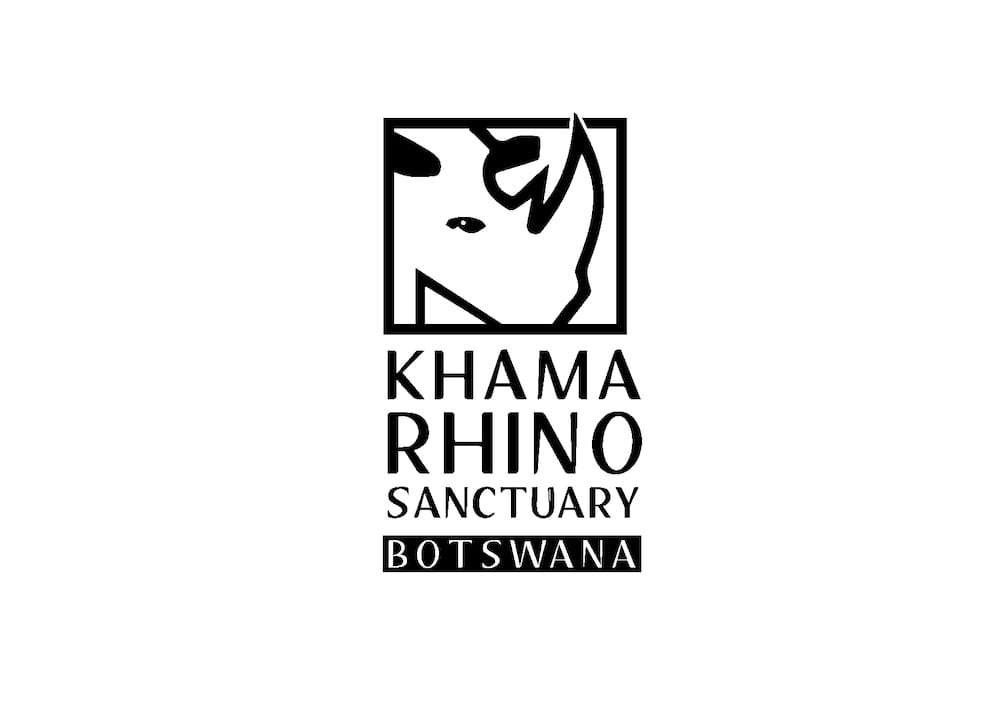 Sitting on around 8585 hectares of the Kalahari Sandveld, the Sanctuary is home to white and black rhinos, over 30 other animal species and around 230 species of birds. The Park shares the name of Ian Khama, a Motswana politician and former military officer who was the fourth President of the Republic of Botswana.
History
Who owns Khama Rhino Sanctuary? The community-based wildlife project was founded in 1992 to restore the historic wildlife population and provide economic benefits to the local Botswana community through tourism. A group of Serowe residents came up with an idea to create a wildlife reserve in their area in 1989. They chose the Serwe Pan, which had been a traditional hunting area, and in 1993, the Ngwato Land Board allocated the area around the Serowe Panto, the Khama Rhino Sanctuary Trust.
Khama Rhino Sanctuary animals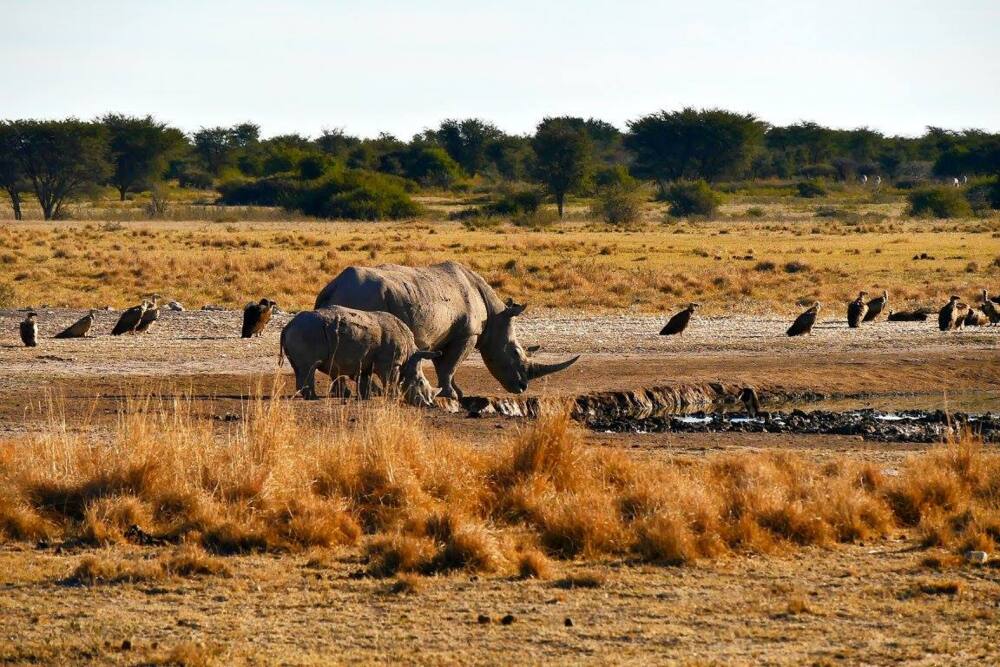 The KRS is one of the few places in Botswana where a variety of wildlife and natural resources can be found. Their animals are free to roam and are used to slow-moving vehicles. Among the mammals in the Reserve, there are four black rhinos, 30 white rhinos, African rock pythons, giraffes, impalas, ostriches, Burchell zebras, and antelopes. Over 230 bird species have been identified in the Reserve, including Abdim's stork and bearded woodpecker.
One of the most significant conservation projects is the rhino breeding programme. To date, 16 rhinoceros have been relocated to other parts of the country from a founder population of four animals. The security of these endangered species is at an all-time high, with anti-poaching patrols carried out by rangers and the Botswana Defence Force.
Khama Rhino Sanctuary rates
The Khama Rhino Sanctuary entrance fee for children (6-12 years):
Citizens- P22.40
Resident- P37.25
Non-residents- P48.45
For adults:
Citizens-P 44.80
Residents-P 74.50
Non-residents- P96.85
Is parking available at Khama Rhino Sanctuary accommodations? For vehicles less than five tons:
Citizens- P74.50
Residents- P96.85
Non-residents- P119.20
For vehicles over five tons:
Citizens- P186.30
Residents- P271.70
Non-residents- P350.20
Khama Rhino Sanctuary activities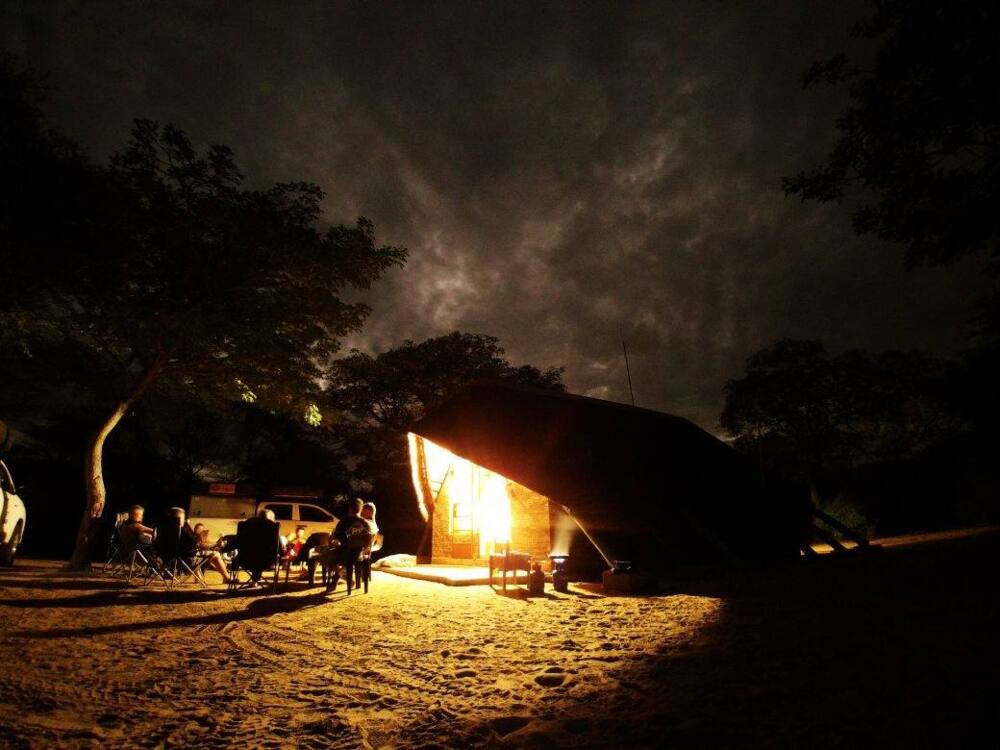 Listed below are some of the activities one can get engaged in while they are in the KRS. The Reserve's roads and facilities are well maintained to ensure that visitors get the best services possible. You can get a copy of the Khama Rhino Sanctuary map at the entrance gate to navigate your way around the area.
Some of the activities include:
Self-drives
Game drives
Nature walks
Educational tours
Rhino tracking
Khama Rhino Sanctuary accommodation and hospitality
The Institution has a variety of accommodation facilities ideal for individuals, families, or groups. The Khama Rhino Sanctuary camp prices are as follows. For children:
Citizens- P44.05
Non-citizen- P60.45
Residents- P53.35
For adults
Citizens-P88.15
Non-citizen- P120.90
Residents- P106.70
Other accommodation facilities include chalets facilities, halls, and dorms that can accommodate up to 48 participants in two separate blocks, each having four rooms with six bunk beds. The Khama Rhino Sanctuary restaurant menu includes some of the top Tswana and other international dishes.
Khama Rhino Sanctuary booking
Bookings, which are done online, are necessary for securing resources at the Reserve. They are made before the arrival of clients. Priority is given to those clients who book before. To book, go to the Khama Rhino Sanctuary website and fill in the booking form.
Khama Rhino Sanctuary contacts
Tel: +267 463 0713 / 460 0204/ +267 73965655
Fax: +267 463 5808
Address: PO Box 10, Serowe, Botswana
So there you have it, all the essential details to know about the Khama Rhino Sanctuary. The project has proven to be very fruitful in saving wildlife in Botswana, resulting in the country's economic and social rise.
READ ALSO: Multichoice Botswana: contacts, address, phone no, office hours
Briefly.co.za covered the details of Multichoice in Botswana. Unlike before, most companies are now embracing technological innovations, and Multichoice is no exception.
The entertainment company has digitised most of its operations, including customer care services. As a result, most of its Botswana subscribers enjoy its services with little to no disruptions.
Source: Briefly News