Generations: The Legacy Teasers for June 2021: Will Tracy be more forgiving?
Generations: The Legacy teasers for June 2021 are officially here! The drama in the show seems to have taken a new trajectory and given room for some of the most unprecedented scenes to unfold. Read on to have snippets of what you ought to brace yourself from your favourite Generations: The Legacy cast members.

Generations: The Legacy teasers for June 2021 highlight how difficult it is to find love in the modern world. Some of the cast members engage in sneaky plans in the name of love. In turn, their actions hurt those close to them. How will Tshidi handle the consequences of her husband's actions? Will the situation affect her marriage?
Generations: The Legacy June 2021 teasers
Will Tracy make peace with her new reality? Will Mpho learn from his mistakes how risky it is to trust a stranger? Will Sphe pay attention to the red flags before it is too late? Check out these highlights of the oncoming Generations: The Legacy episodes.
Episode 137 - Tuesday, 1st of June 2021
Luyolo's apology fails to yield the desired results, and Lucy's visitor gets so comfortable that he fails to detect what she is planning to do to him. Elsewhere, someone becomes overly protective of their past.
Episode 138 (1698) - Wednesday, 2nd of June 2021
The Diales finally meet the principal, and the outcome of the meeting makes Mbali horrified. Tracy finds herself in a complicated situation that requires her to forgive someone she crossed paths with. Meanwhile, new lovers unwittingly let someone come between them.
Episode 139 (1699) - Thursday, 3rd of June 2021
News regarding an upcoming dinner date upsets Sphe, and two teenagers desperately attempt to stop a heist from taking place. Later, Mazwi becomes suspicious after his nemesis makes a revelation.
Episode 140 (1700) - Friday, 4th of June 2021
An unexpected person shows up at the Mabaso mansion, and their presence changes the mood in the home. Luyolo plans another troubling plan, and Lucy encounters another experience that proves to her that crime does not pay.
Episode 141 (1701) - Monday, 7th of June 2021
Kabisi struggles with the reality of seeing his wife suffer, and Mrekza gets pushed beyond his limits. What starts a heated confrontation turns into a major fight.
Episode 142 (1702) - Tuesday, 8th of June 2021
Siyanda gets the answer he wanted, although it dims his mood, and Tshidi proves how much her man loves her. Elsewhere, the groom-to-be struggles to contain his excitement, but is the bride-to-be as excited?
Episode 143 (1703) - Wednesday, 9th of June 2021
Fikile and Mia devise a plan to help their friend, and Lucy opens up, although everyone finds it difficult to trust her. A father-son bond makes Mazwi jealous.
Episode 144 (1704) - Thursday, 10th of June 2021
An ominous warning catches Mpho by surprise, and Luyolo gets the confirmation he has been dreading.
Episode 145 (1705) - Friday, 11th of June 2021
Gog'Flo offers to help Lucy get her friend back, and Tracy makes up her mind after spending some time with Rori. Tshidi enjoys how devious her new reporter is.
Episode 146 (1706) - Monday, 14th of June 2021
A familiar person shows up at the hospital bruised after a gruesome accident, and nurse Betty expresses her desires to be bought off. Elsewhere, someone struggles with the reality of being an overnight celebrity.
Episode 147 (1707) - Tuesday, 15th of June 2021
An unexpected person offers to support Tracy, and Siyanda expresses his concern about his ex outplaying him. Meanwhile, Mpho meets with an old friend who expresses their delight about meeting him.
Episode 148 (1708) - Wednesday, 16th of June 2021
Mrekza learns new tricks from marrying a shebeen queen, and Sphe gets so consumed by her desire to help someone that she fails to realise that she is being manipulated.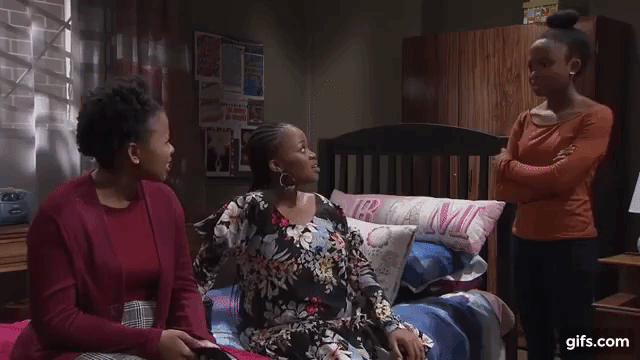 Episode 149 (1709) - Thursday, 17th of June 2021
Kabisi realises that something about his life is off, and someone at the hospital receives heartbreaking news. Elsewhere, Mazwi receives shocking information about Smanga's car.
Episode 150 (1710) - Friday, 18th of June 2021
Siyanda stands up for his ex, and Luyolo comes through for his woman when she least expected. Meanwhile, Tracy seems unsure about her decision.
Episode 151 (1711) - Monday, 21st of June 2021
Tshidi discovers something that troubles her, and Nontle realises she has a crush on someone and struggles with ways of articulating herself. Later, Sphe receives an answer she did not want to hear.
Episode 152 (1712) - Tuesday, 22nd of June 2021
Pamela decides to let the cat out of the bag, and Melokuhle's advice bears the expected results. But, later, things get out of hand, and Mpho reaches out to the Morokas for help.
Episode 153 (1713) - Wednesday, 23rd of June 2021
The test results leave Kabisi reeling in shock, and Siyanda's response becomes a call for an alarm. Tracy realises that she made a move that cannot be undone.
Episode 154 (1714) - Thursday, 24th of June 2021
Tamryn discovers that the desperate situation will require her to act, and Mazwi tries to find ways to stave off her loneliness. Meanwhile, Luyolo encounters an intense argument and records it.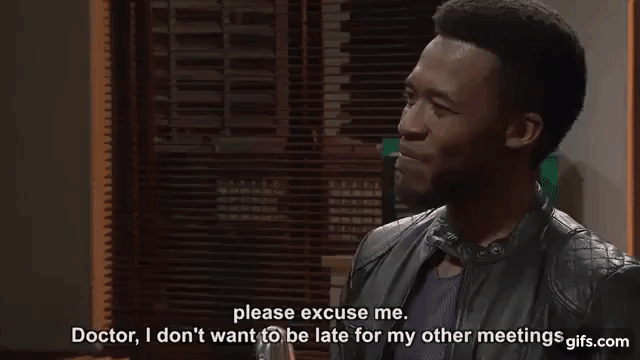 Episode 155 (1715) - Friday, 25th of June 2021
Pamela pulls an unexpected move on her ex, and Tshidi suffers the consequences of her husband's actions. Later, Mpho insists on getting answers to his questions before he makes a decision.
Episode 156 (1716) - Monday, 28th of June 2021
The scam artist stumbles upon something that makes him more curious, and Ayanda makes a shocking discovery. Meanwhile, Tracy engages in what she thinks is an innocent conversation, but it rubs people off the wrong way.
Episode 157 (1717) - Tuesday, 29th of June 2021
Nontle faces Tamryn and finally gets what she wanted, and Fikile receives shocking news, and it confuses her so much that she loses control of her emotions. Later, Pele discovers something in Siqalo.
Episode 158 (1718) - Wednesday, 30th of June 2021
Mazwi struggles to keep up with modern dating practices, and Mpho discovers something he was not supposed to see. Pamela pieces up her hints, and the results leave her shocked!
Tracy
Tracy realises how complicated her situation is and why she has to make peace with someone she hates. However, her interaction with Rori helps her change her mind. When an unexpected person offers to support her, she begins to second-guess her decision, and later, she makes a move that cannot be undone. She worsens her situation when she says something that irks everyone. Is it too late for her to change her decision?
Mpho
Mpho battles with his situation, although when he meets an old friend, their conversation makes him feel different. Finally, when the world comes crumbling down on him, he reaches out to the Morokas for help. Later, he stumbles upon something he was not supposed to see, and it changes his perspective about the situation.
Generations: The Legacy teasers for June 2021 cannot be compared to the intense drama awaiting you in the oncoming episodes. If you wish to find out more details, tune in to SABC1 from Mondays to Fridays at 20h00. Catching up with any Generations: The Legacy episode will make you fall in love with the show.
READ ALSO: New! A Love to Die For Teasers for May 2021: Who is the real killer?
Briefly.co.za recently published A Love to Die For teasers for May 2021. You might want to know who the killer is.
A Love To Die For is the new show on your screens, and the beautiful romance in the soapie is worth checking out. Tara finds herself in a dilemma. She is in love with Deep, although she has to deal with Aarohi.
Source: Briefly News