Mokonyane pushed through R2.7bn deal with a construction firm
- Former Water and Sanitation Minister, Nomvula Mokonyane pushed through the R2.7 billion Giyani Water Project with LTE Consulting Engineers
- Evidence was presented in 2 affidavits made by employees of Lepelle Northern Water
- The matter is still under investigation and the Special Investigating Unit declined to comment
Documents show former Water and Sanitation Minister Nomvula Mokonyane, was involved in the direct appointment of LTE Consulting Engineers to deliver the controversial R2.7bn Giyani water project in Limpopo.
Reports have confirmed that although LTE was appointed by Lepelle Northern Water without a public tender, the appointment was made at the insistence of Mokonyane's then Water and Sanitation Department.
This information is contained in two affidavits by the water utility's Chief Executive Phineas Legodi, and Planning Manager Carel Schmahl, which were deposed to the Special Investigating Unit (SIU) last year, Briefly.co.za learned.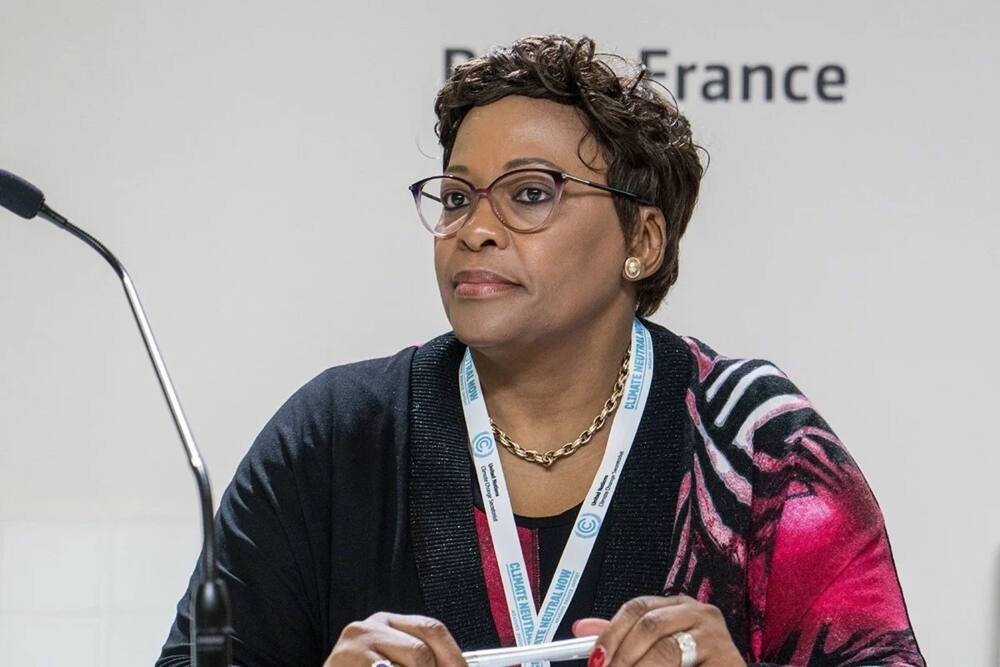 READ ALSO: 37 is too old for a bursary: Marikana mom denied opportunity to study
Following an investigatiion into the deal, former president Jacob Zuma issued a proclamation in 2016, giving the SIU the task of investigating how LTE received multibillion-rand tenders from Lepelle.
The small firm of consulting engineers also received deals from Gauteng's Department of Human Settlements, of which Mokonyane was MEC at the time.
About six months before netting the Giyani contract, LTE secured a R200m Water and Sewer Reticulation contract it hadn't tendered for in Sweetwaters, south of Johannesburg.
In his affidavit Schmahl told SIU investigators: "Based on the order of magnitude and speed at which the work must be done, DWS [the department of water and sanitation] recommended the use of one of their large term contract service providers namely LTE Consulting to do the work."
However, Schmahl did not say who had recommended LTE, but he also alleged that LTE attended a steering committee meeting on August 15 2014.
This was a day after Mokonyane held an imbizo in Giyani at which she announced she was appointing Lepelle Northern Water to implement the project on an emergency basis, which would allow them to deviate from procurement policies.
In his affidavit Legodi confirms this.
Three senior civil servants in the department told reporters from City Press that LTE boss Thulani Majola also attended Mokonyane's Giyani imbizo and "it was a foregone conclusion" the job was his.
"One could call it a recommendation, but it is not like Nomvula recommended LTE to Lepelle.
"They simply had no choice; she shoved LTE down Lepelle's throat," said one.
According to City Press, the SIU documents show that:
Investigators have requested the state attorney to institute a R2.2bn lawsuit but it doesn't say against who;
The unit "identified serious irregularities in the awarding of the tender to LTE and this might lead to the recovery of a substantial amount through the civil action"; and
Evidence is being considered for possible disciplinary cases against department officials and possible criminal referrals against those who contravened the Public Finance Management Act.
The documents said the SIU will complete its investigation into the Giyani water project at the end of the month and forward a report to President Cyril Ramaphosa.
The SIU declined to comment.
READ ALSO: Gauteng facing EFF land grabs: 5 areas currently affected by illegal land invasions
Do you have a story to share with us? Inbox us on our Facebook page and we could feature your story.
To stay up to date with the latest news, download our news app on Google Play or iTunes today.
Source: Briefly News