A Love to Die For teasers for June 2021: Tara kills a second person
Tara kills Aniket because he has evidence that might send her to jail. Nikku witnesses everything. He accuses the innocent Aarohi of killing Aniket. Nikku is unaware that Tara has been impersonating her. A Love to Die For teasers for June 2021 explains more about the suspect's predicaments.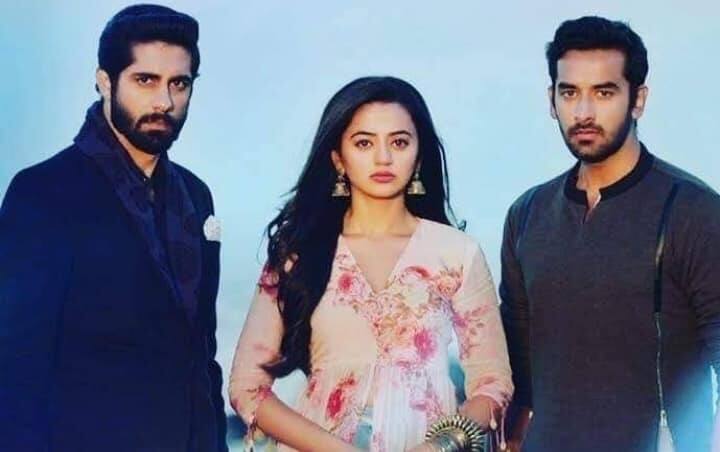 Tara has now killed two people, Sanaya and Aniket. Both murder cases are yet to be resolved. Who will stop her? Deep should be protecting his ally, Tara, from going to jail, but his love for Aarohi forces him to tell that Tara has been impersonating her. Moreover, Deep helps her meet Tara.
June 2021 A Love to Die For teasers
The story gets more complicated because Sushant tells Inspector Lakshya that Deep killed Sanaya. The inspector stops suspecting him and Aarohi. What is left for someone to prove she is not responsible for the second murder. How will she prove Tara has been impersonating her?
Tuesday, 1st June 2021
Episode 29
Deep goes to the police station to switch the original evidence with a forged one because he wants to frame Aarohi. Deep is shocked to meet Lakshya outside the station, and she immediately senses his intentions. Tara finds herself tied to a tree at a lonely place when she wakes up. How will she free herself?
Episode 30
Deep learns that Tara has killed someone in Shimla after doing what he wanted at the police station. Lakshya follows him secretly as he heads to Shimla to destroy the evidence. Will Lakshya get the proof before Deep?
Wednesday, 2nd June 2021
Episode 31
Deep gets upset with Tara for skipping her medication. He confronts her and demands her cooperation because he is doing his best to frame up Aarohi with Tara's crimes.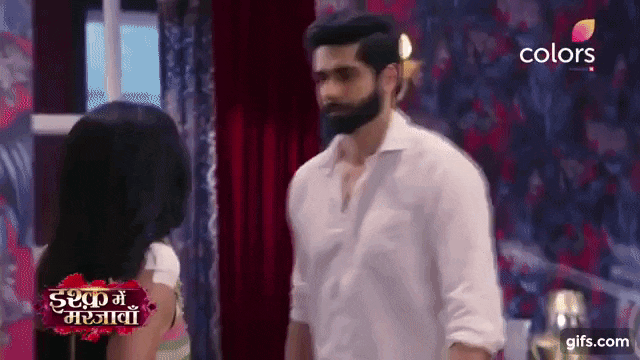 Episode 32
Sanaya decides to inform Aarohi that she saw Deep and Tara together. She, however, gets distracted when she stumbles upon another disturbing secret.
Thursday, 3rd June 2021
Episode 33
Sanaya reveals what she knows about Deep and his family to someone impersonating Aarohi. She also exposes how Tara is taking advantage of their resemblance to escape jail. Tara pretends she is taken aback by the truth.
Episode 34
Everyone is worried when Sanaya goes missing. Sushant asks Aarohi about Sanaya's whereabouts because she was the last person in her room, but she denies ever seeing her. Tara confesses to Deep how she killed Sanaya and hid the body in the cupboard so that Aarohi never finds out the truth. Deep panics when Aarohi starts looking for Sanaya all over the house.
Friday, 4th June 2021
Episode 35
Tara loses her memory, and Deep cannot find Sanaya's dead body. Things get worse when Lakshya starts investigating Sanaya's disappearance. Deep and Aarohi record their statements at the police station.
Episode 36
Sanaya's death complicates Deep's plans. He is worried that Aarohi might stumble upon Sanaya's body and get to the bottom of her murder. She rushes to find out why the dog is barking, only to meet the shock of a lifetime.
Monday, 7th June 2021
Episode 37
Aarohi later receives a call from someone demanding ramson to bring Sanaya back safe and sound. The caller gives her a meeting location. Deep and Lakshya follow Aarohi to the designated spot the caller asked to meet her. Aarohi is shocked to see Sanaya in her car, unaware that she is dead.
Episode 38
The kidnapper calls Deep, demanding he brings Aarohi in exchange for Sanaya. Aarohi learns that Sanaya's kidnapper is Sushant. Sushant reveals his relationship with Sanaya and Deep's role in everything happening. He also admits that he wanted to kidnap her to protect Sanaya.
Tuesday, 8th June 2021
Episode 39
Deep manipulates Aarohi into believing Sushant is lying; therefore, Sushant hits Deep and flees from the scene. She returns home and finds a bloodstained bracelet similar to the one Deep gave her as a gift.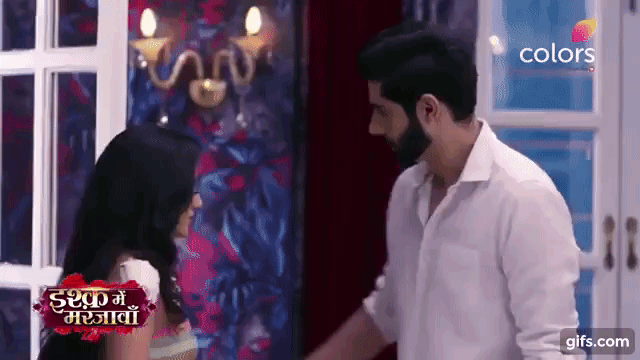 Episode 40
Aarohi picks the bracelet she found in Sanaya's room and takes it to the jewellery store. She is shocked to learn that Deep bought two similar bracelets.
Wednesday, 9th June 2021
Episode 41
Aarohi visits Inspector Lakshya at the police station and asks her to find Sanaya. Sushant calls her when she gets home and informs her about Sanay's death. She then runs to Deep's room to tell him the sad news.
Episode 42
Lakshya takes Sushant and Aarohi to the police station. The inspector suspects they killed Sanaya. The suspects blame themselves for failing to protect her. Sushant later tells the police about Deep's fake family and that Deep is the murderer. Lakshya decides to investigate the case further.
Thursday, 10th June 2021
Episode 43
Aarohi finds an incriminating piece of evidence against Prithvi while looking into Sanaya's death. Prithvi plans to kill her to protect herself.
Episode 44 Part 1
Aarohi travels to Mumbai, and Deep requests his friend named JD to protect her from Prithvi. JD asks Ahaan to look after her on his behalf.
Friday, 11th June 2021
Episode 44 Part 2
Deep visits Aarohi in Mumbai, and she introduces Ahaan to Deep as the man who saved her life. Later, she is shocked to see Prithvi alive because she thought Privithi died. When she confronts Deep about "Prithvi's death", he pretends nothing happened.
Episode 45
Aarohi wakes up after three days, and people surrounding her convince her that the previous day's events were her imagination. She asks Lakshya to help her find out more about the bracelet. Meanwhile, Deep plans to make people believe Aarohi is mentally unstable by giving her medication that wipes away the brain's memory.
Monday, 14th June 2021
Episode 46
Deep mixes a sleeping pill in Aarohi's. Luckily, Lakshya calls her to discuss essential issues before she takes the drink.
Episode 47
Tara injures her brother Nikku while fighting Aarohi's family.
Tuesday, 15th June 2021
Episode 48
Lakshya suspects something is wrong with Aarohi, but Deep fools him into believing she is sick.
Episode 49
Aarohi is taken to the doctor for a mental check-up. Will the medics declare her mentally ill?
Wednesday, 16th June 2021
Episode 50
Tara poses as Aarohi and attacks Maya, who fights back. The fight leads to petrol spilling around Tara, and a fire breaks out.
Episode 51
Aarohi feels her drink has a different taste, but Deep convinces her that it is safe for her to take it.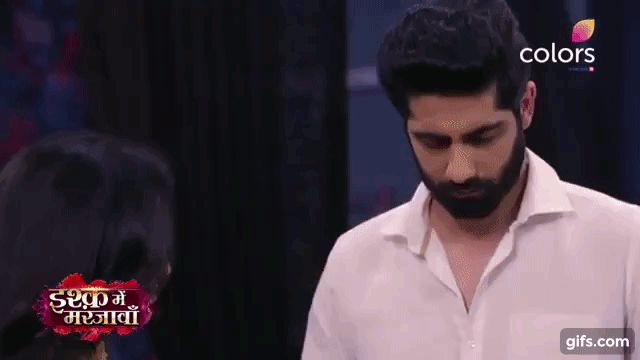 Thursday, 17th June 2021
Episode 52
Prithvi interrupts Deep and Aarohi's conversation to prevent him from spilling the beans while still being under the influence of drugs.
Episode 53
Tara prepares a romantic surprise for Deep, but he fails to show up. Elsewhere, Deep gets carried away by emotions and spends the night with Aarohi.
Friday, 18th June 2021
Episode 54
Deep comes clean in front of Aarohi about his relationship with Tara. Aarohi believes him but insists on meeting Tara.
Episode 55
Tara fumes with anger when she learns Deep accompanied Aarohi to her family home for reconciliation.
Monday, 21st June 2021
Episode 56
Deep informs Aarohi that he found Nikku's location by tracking the kidnapper's call. They drive to the area to save him.
Episode 57
Deep invites Nikku to play video games at the Raichand house. Nikku recognises Prithvi when he sets his eyes on him.
Tuesday, 22nd June 2021
Episode 58
Aarohi meets Tara for the first time. How both ladies react is unexpected.
Episode 59
Tara gives Deep 24 hours to choose between her and Aarohi. Who will he choose?
Wednesday, 23rd June 2021
Episode 60
Tara calls Aarohi to tell her that she gave them poisoned chocolates. Will the poison kill them?
Episode 61
Aarohi tries to expose Tara for impersonating her and other crimes she committed, but no one believes her.
Thursday, 24th June 2021
Episode 62
Aarohi bumps into a psychiatrist named Supriya, who is also her old friend. Supriya calms her down when she breaks down. The psychiatrist realises someone swopped her prescribed medicine with some other drugs. Aarohi visits her doctor to find out why he exchanged her medicine.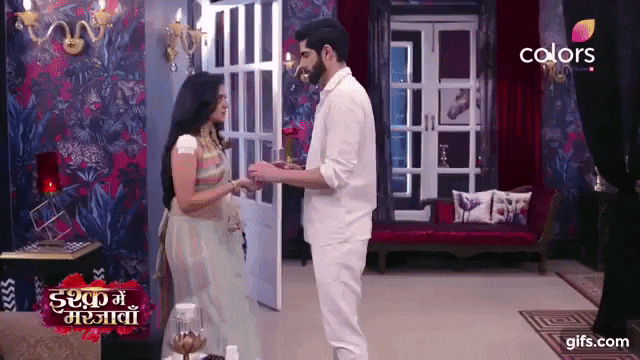 Episode 63 (Part 1)
Aniket comes across pieces of evidence that will incriminate Tara.
Friday, 25th June 2021
Episode 63 (Part 2)
Aniket strikes a deal with Tara when she threatens him and his family to harm Aniket's family. Will Aniket give Tara the evidence?
Episode 64
Nikku believes he saw Aarohi kill Aniket. Aarohi might go to jail if the real killer is not found.
Monday, 28th June 2021
Episode 65
Lakshya asks Aarohi to lend him a hand in looking for the murderer.
Episode 66
Deep decorates the room as a surprise for Aarohi on her birthday.
Tuesday, 29th June 2021
Episode 67
Prithvi informs Tara that someone bought a teddy bear for Aarohi three weeks before her birthday.
Episode 68
While Aarohi and Deep hug each other, she notices that his shoes resemble the footwear in the video.
Wednesday, 30th June 2021
Episode 69
Tara instructs Deep to kill Aarohi because she overheard their previous night's conversation.
Episode 70
Tara and Deep pour kerosene all over Aarohi and threaten to set her on fire if she refuses to hand over the memory card to them. It contains a video showing Deep killing someone.
Aarohi
She meets an old friend who is a psychiatrist. Aarohi's friend helps her discover that some exchanged her medication. She immediately suspects her doctor and confronts him. Later, Aarohi suspects Deep had something to do with the murder cases when she notices his shoes are similar to those she had in the video footage.
Deep
Will upsets Tara by spending the night with Aarohi while she had a romantic surprise for him. Deep keeps medicating Aarohi to make her lose her memory. What will he do now that she knows the truth and will be keen with each pill she takes? Tara commands him to kill Aarohi because she eavesdropped on their midnight conversation. Will she give them the memory card containing the video to save herself?
Where can you watch the sweet episodes discussed in A Love to Die For teasers for June 2021? Glow TV airs the show from Mondays to Fridays at 18h00 and 18h30. Glow TV is on MultiChoice's DStv platform (channel 167) and OpenView HD (channel 108).
READ ALSO: Strange Love StarLife: Cast, episodes, plot summary, full story, teasers
Briefly.co.za published essential details about StarLife's Strange Love series from the actor's real names, plot summary to the full story. The show's Indian title is Iss Pyaar Ko Kya Naam Doon? Ek Baar Phir.
You have probably watched the show's main actors in other popular Hindi shows because they are the best in the industry. StarLife began broadcasting the series in March 2021. The May and June teasers are already out.
Source: Briefly News