Ryan Reynolds net worth, family, early life, education, movies
Ryan Reynolds is one of the most popular actors of Canadian descent in Hollywood. The 44-year-old is also a talented director and has managed to carve a name for himself in the industry. Ryan Reynolds net worth is borne out of a balanced blend of talent, opportunity, and sheer determination. His fortune did not just fall into his lap cheaply. He had to drop out of school to chase his acting career and hope it would be his announcement into the world of entertainment.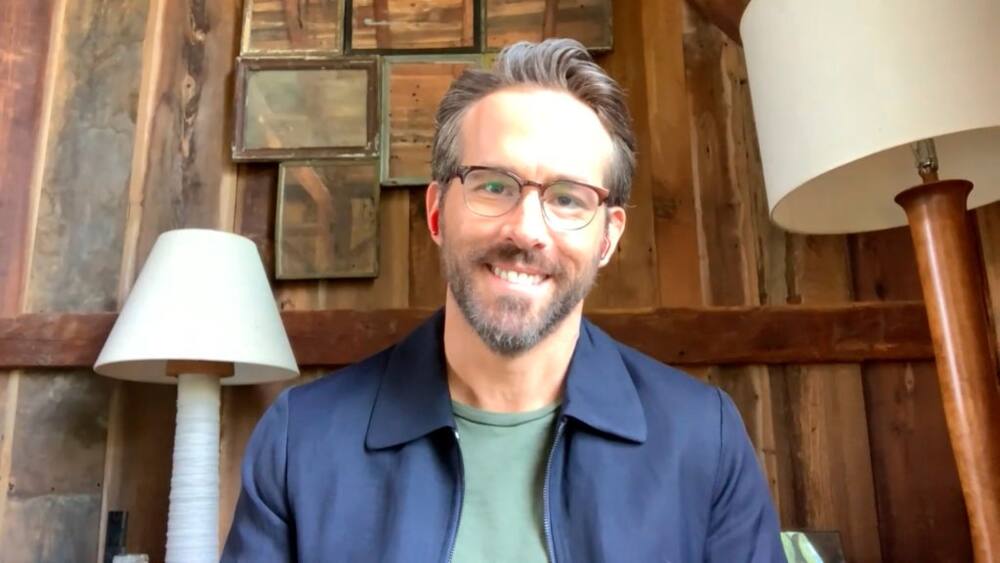 Reynold's role in movies is not limited to action thrillers. In fact, he is known to have a funny side that has gained recognition in one of the most successful movies he featured in. Ryan's role as the comic and a little annoying superhero in Deadpool is a masterclass. The movie's success improved the actor's net worth by over $30 million.
Ryan Reynolds profile summary
Full name: Ryan Reynolds
Date of birth: 23rd of October, 1976
Place of birth: Vancouver, British Columbia, Canada
Age: 44 years old
Education: Kitsilano Secondary School and Kwantlen Polytechnic (dropped out)
Parents: Chester Reynolds and Tamara Lee Stewart
Siblings: Terry, Jeff, and Patrick
Profession: Actor and businessman
Spouse: Scarlett Johansson (2008-2011), Blake Lively (2012 till date)
Ryan Reynolds children: James, Inez, and Betty
Ryan Reynolds height: 1.88 meters
Weight: 84 kg
Net worth: $150 million
Early life and education
Who is Ryan Reynolds? Born on the 23rd of October, 1976, in Vancouver, British Columbia, Canada, Ryan Reynolds is the last child of food selling father and a mother who was a saleswoman. So, how old is Ryan Reynolds? He is 44 years old as of May 2021. He has three elder siblings who are all boys.
Ryan went through primary and secondary education in Vancouver, Canada, and proceeded to the Kwantlen Polytechnic. It was not long before he dropped out of tertiary education to face an acting career which started in 1991 while in high school. This decision was the first step towards what turned out to be an envious career.
Ryan Reynolds net worth
Ryan Reynolds net worth is estimated at $150 million. The majority of his fortunes comes from his successful acting career. He has starred in several movies and television series since 1991. The Deadpool movie series is arguably his most successful movie to date.
However, he has several other movies that have grossed hundreds of millions of dollars at the box office. The Proposal, The Croods (animation), and X-Men Origins: Wolverine are some of his movies that have been Hollywood hit.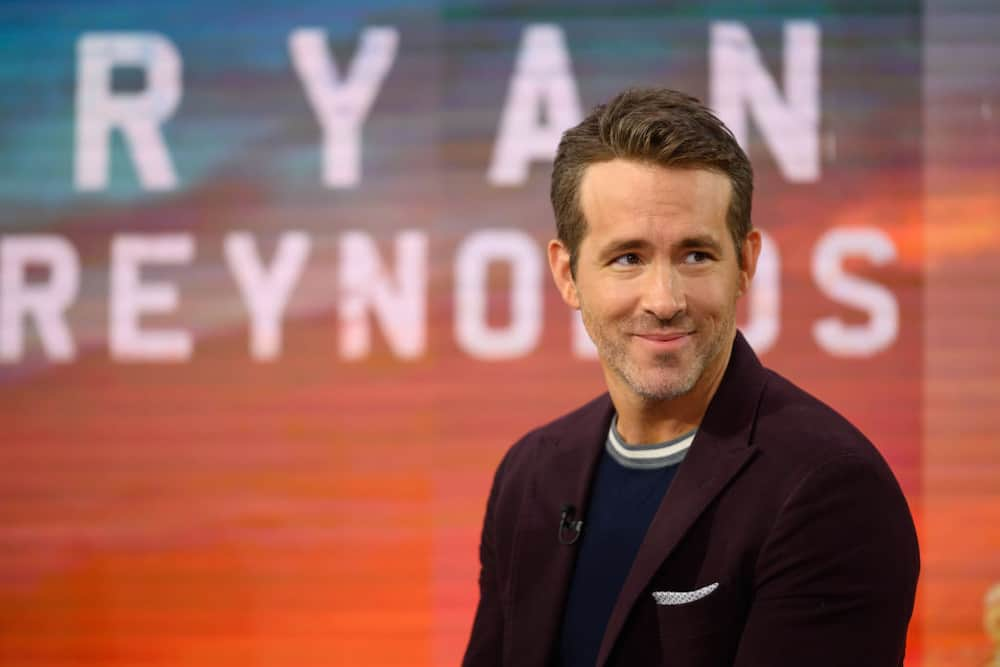 Ryan's $150 million fortune is also generated from his career as a producer. His production company, Maximum Effort, established in 2018, was responsible for producing the game show, Don't, which premiered in 2020.
The renowned actor has proved that he is an astute businessman outside of the movie industry as well. He became the spokesman and creative director of Aviation American Gin after buying a minor share in the company in 2018. He helped the brand to improve its market profitability through increased sales.
This must-have caught the eagle eye of Diageo LLC, a company that eventually acquired the American Gin in 2020. Reynold also has ownership shares in another company, Mint Mobile, and has appeared in their campaigns online.
Ryan Reynolds family
Ryan's father was James Chester Reynolds, and his mother was Tamara Lee Stewart. Two of his older siblings work in the police force in British Columbia, and the third one is with the Royal Canadian mobile police.
The actor has married twice, although only the second union produced any offspring. Are Scarlett Johansson and Ryan Reynolds friends? Ryan was first married to Scarlett Johansson in 2008. The marriage lasted until 2011 before they decided to go through a divorce. They were both Hollywood actors. In an interview, Johansson opened that her naivety played a role in their break-up. She was divorced before she met Reynolds.
Who is Ryan Reynolds married to? After his first marriage did not go as planned, Reynolds moved on with his life. Not long after which he met his current wife, Blake Lively, on a movie set. The romance between the two grew like wildfire, and it was not long before they married in 2012. The union produced a first girl child, James, in 2014. Within another five years, the couples had another two girls, Inez and Betty, in 2016 and 2019, respectively.
Is Ryan Reynolds Burt Reynolds son?
The answer is no. The only thing relatable between the two men is that they are actors, although Burt Reynolds is now deceased.
So, are Ryan Reynolds and Hugh Jackman friends? Hugh Jackman, an actor, was friends with Scarlett before she met Reynolds. It just so happened that Ryan and Hugh were to feature in the same movie, X-men Origins: Wolverine.
Hugh would tease Reynolds about his relationship with his friend, Scarlett. Eventually, they maintained their friendship even after the movie production and after the Scarlett-Reynolds relationship ended.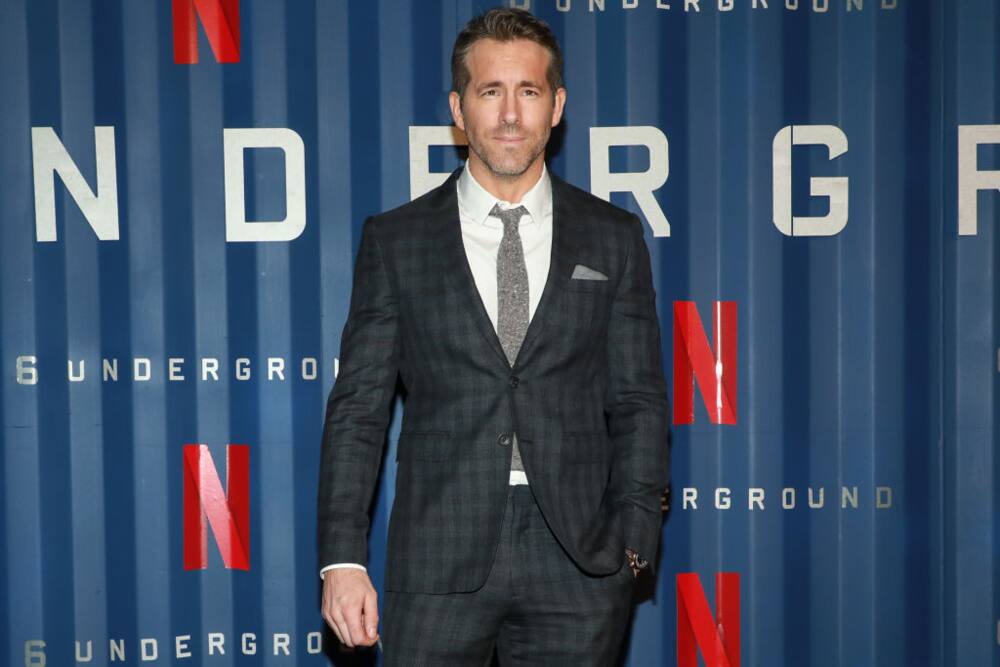 Ryan Reynolds movies
Although Reynold had his first appearance on the television in the soap opera titled Hillside, his breakthrough came after being the defining character in four seasons of the sitcom Two Guys and a Girl between 1998 and 2001. Some of the movies he has featured in include the following:
Deadpool
X-Men Origins: Wolverine
Self/Less
Fireflies in the Garden
Green Lantern
The Change-Up
Blade: Trinity
The Captive
Criminal
Chaos Theory
Waiting
Smokin' Aces
Paper Man
The In-Laws
Just Friends
The Hitman's Bodyguard
The Proposal
Safe House
Once Upon a Deadpool
Finder's Fee
Ryan Reynolds net worth is proof that anyone can be anything they want irrespective of where they find themselves. Although he has experienced the good and bad sides of life in his over four decades of life, he thinks the ability to learn and manage responsibilities is key to facing life's challenges.
READ ALSO: Stephen King net worth, son, wife, books, career, movies, assets
Briefly.co.za discussed the life and career of Stephen King, a prolific writer and one of the richest authors in the world. With close to 70 published books to his credit, he has sold over 350 million copies worldwide.
Stephen is best known for writing and screenwriting horror, fantasy, suspense, and gothic novels, most of which have won several awards. Find out how much he is worth today from the post.
Source: Briefly News