Semyon Der-Arguchintsev bio: family, stats, salary, highlights, IG
Ice hockey is probably one of the most intense, if not the most physically brutal, sports. Perhaps this is why most people assume that the players must be muscular to deal with the frequent violent body contact. However, Semyon Der-Arguchintsev is proving this wrong. He is not the biggest or the most masculine guy on the ice but, boy, he can play.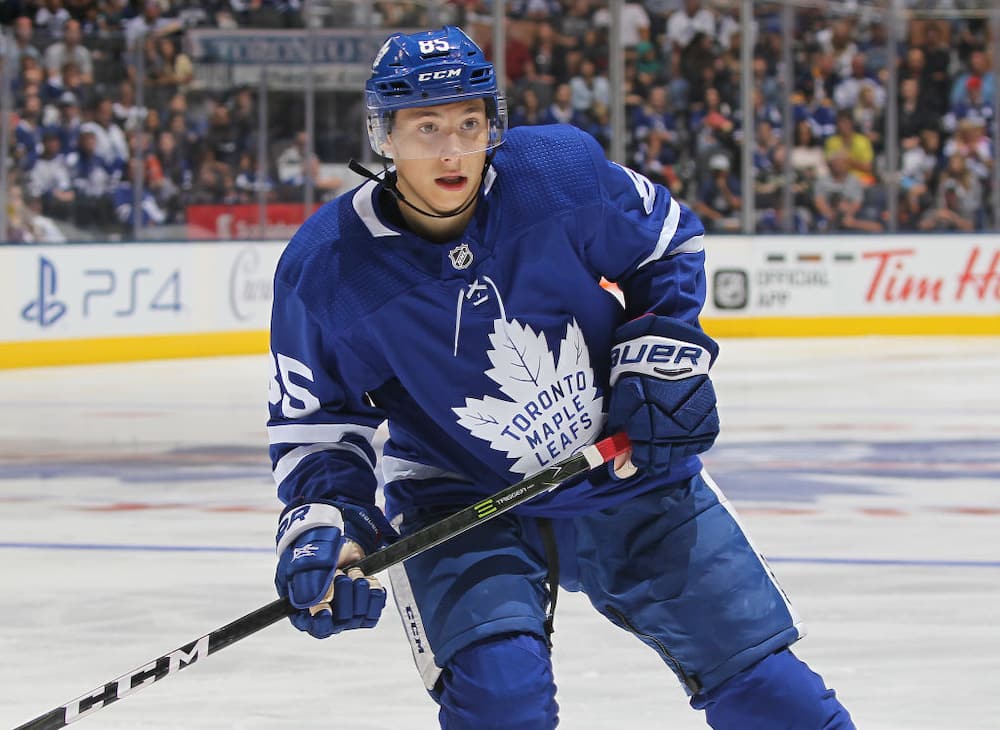 Semyon Der-Arguchintsev is a young hockey player who is turning heads with his remarkable performances. Following the sudden public interest, there have been many questions about Semyon Der-Arguchintsev Marlies career, age, nationality, and stats.
Semyon Der-Arguchintsev profile summary
Nickname: Sammy or SDA
Date of birth: 15th September 2000
Place of birth: Moscow, Russia
Semyon Der-Arguchintsev age: 20 years
Nationality: Russian
Occupation: Professional Ice Hockey Player
Semyon Der-Arguchintsev height: 5 feet 10 inches
Weight: 159 pounds
Shoots: Right
Semyon Der-Arguchintsev bio
Countless players have left indelible marks on the National Hockey League since its foundation. We could go on and on mentioning these players, but let's limit these honorable mentions to this decade. One youngster who has left most people uttering his name with the utmost reverence is Semyon Der-Arguchintsev.
His booming shots have made him a favorite amongst most ice hockey fans. However, this cannot be said for his opposing teams as these shots always wreak havoc and increase his team's scoring chances. But who is Semyon Der-Arguchintsev off the field? How much is Semyon Der-Arguchintsev salary? Where is he originally from? Let us find out.
He is a highly skilled professional ice hockey player born on 15th September 2000 in Moscow, Russia. He is currently 20 years old. Semyon grew up in Russia. However, around his teenage years, he left his family behind and flew to Canada to kick start his hockey career.
Career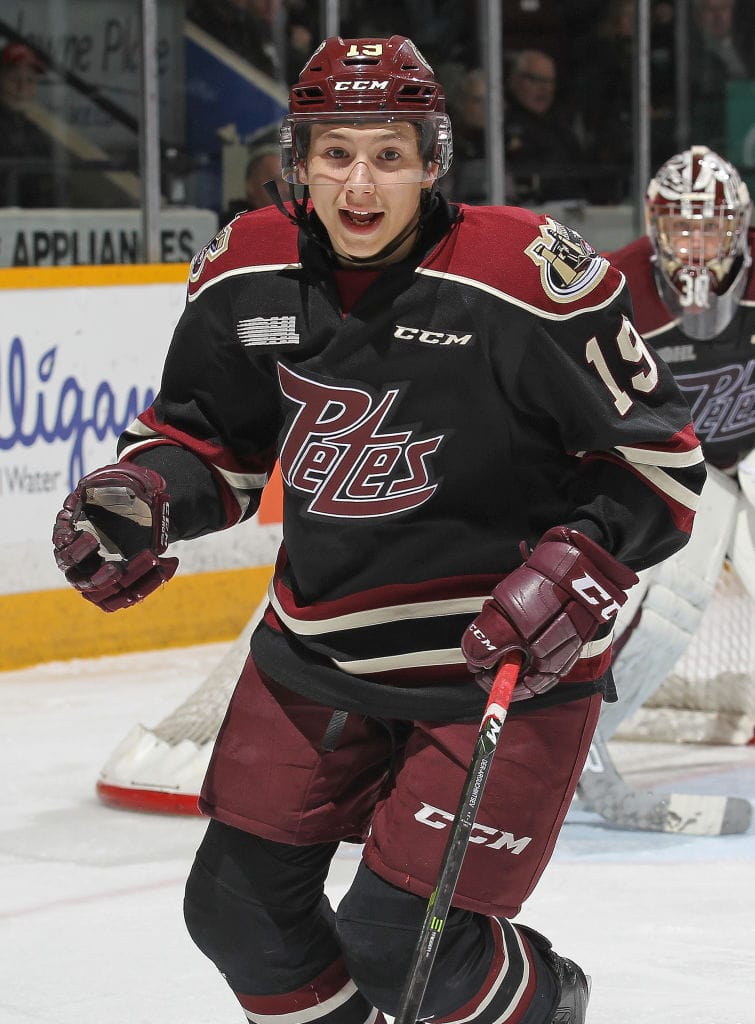 The 20-year old made one of the boldest moves perhaps in his life to realize his goal of becoming a professional ice hockey player. It was that of leaving his family and moving to a country where he hardly knew the official language.
Nonetheless, that did not seem to matter as he was familiar with another common language and could speak it fluently, and that was hockey. The driven youngster focused on perfecting his skills through the chances he got to play major bantam and minor midget hockey.
Just like Seymon had troubles speaking English, his teammates also had difficulties pronouncing his name. To save them the embarrassment of pronouncing his name wrong, they chose to nickname him Sammy or SDA.
He played for CIHA Voyageurs U15 AAA and U16 AAA in the 2014-15 season during the HEO U15 and OEHL U16 leagues. In the following season, the skilled player played for Krylia Sovetov Moskva U16 and CIHA White U18AA.
His tremendous skills and shots on the ice caught the attention of Peterborough Petes. Impressed by his performance, the team selected him during the 2016 OHL Priority Selection Draft. He played for Peterborough Petes in the 2016-17 season during the OHL league and scored eight goals. He played for the same team during the 2017-18 season at the OHL league and scored twelve goals.
Semyon Der-Arguchintsev NHL draft
All eyes were now on him following his impressive performance in these leagues. During the 2018 NHL Entry Draft, he was selected 76th overall by the Toronto Maple Leafs in the third round.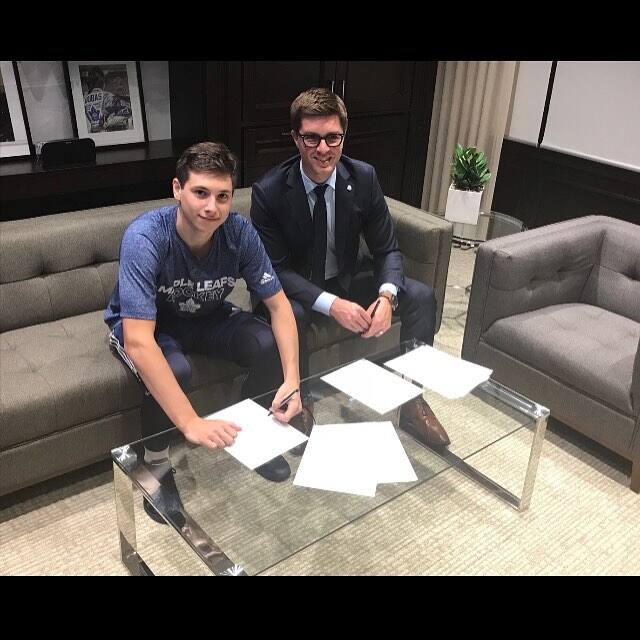 The team was more than happy to have him on board and gave him a three-year entry-level contract. In the 2018-19 season, he played for the Newfoundland Growlers and helped them scoop the Kelly Cup.
Semyon Der-Arguchintsev highlights
Most of this player's highlights have been in the 2019-20 season. He played with his Leafs teammate Nicholas Robertson and scored a total of twelve goals. He also made headlines after scoring two goals with four assists for the Kontinental Hockey League (KHL). Following this, reports of Seymon Der-Arguchintsev KHL move rocked the airwaves. However, he had not shifted teams. He had only been loaned to KHL by the Maple Leafs.
Current team
On Saturday 15th May 2021, this 20-year old player was reassigned to AHL Toronto per CapFriendly. Most people may assume he is in the Peterborough Petes as one of his highlights is playing alongside Nicholas Robertson. However, he is not. He is expected to join AHL Marlies after the completion of his quarantine.
Semyon Der-Arguchintsev stats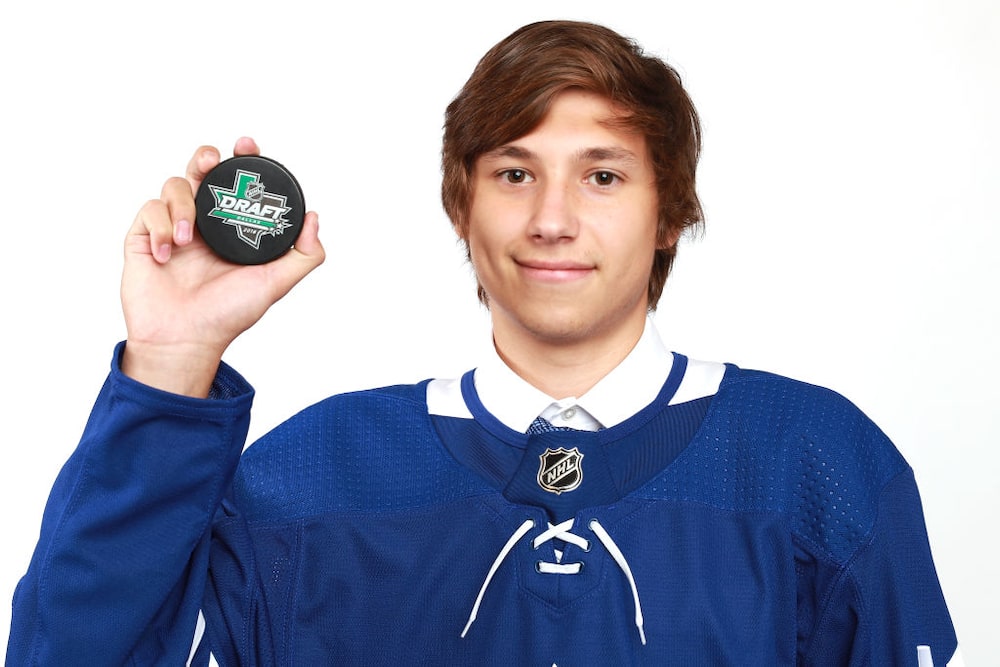 This 20-year old player has an incredible record and it is only improving. Seymon Der-Arguchintsev world juniors is a clear indication of this. After returning to juniors, he scored twelve goals and attained sixty-three assists for seventy-five points in the fifty games he played. These stats are expected to rise, particularly in the 2020-21 season. He is 5 feet 10 inches tall and weighs 159 pounds.
Semyon Der-Arguchintsev Instagram
You can enjoy a few pictures of Semyon Der-Arguchintsev by flipping through his Instagram. You will notice that most of his pictures are on the ice, proving his undeniable love for ice hockey. However, once in a while, he posts pictures away from the ice and with his friends and family members.
Do not be fooled by his dimples or bright smile. Semyon Der-Arguchintsev is a beast on the ice and has proven to be a skilled ice hockey player. The 20-year old has already played alongside veterans like Nicholas Robertson, and it seems like he just launched his career. Briefly.co.za wishes him nothing but the very best.
READ ALSO: Siohvaughn Funches biography: Who is Dwyane Wade ex-wife?
Briefly.co.za recently published the biography of Siohvaughn Funches. She is best known as the ex-wife of the famous NBA star Dwayne Wade. The two had a public divorce, which Wade admits to taking longer than expected.
But why did Siohvaughn Funches file for a divorce? How did life as a single woman turn out for her after the divorce?
Source: Briefly News