Muvhango Teasers for June 2021: Mpho quits her Maine calling
Get ready to experience one of the best local entertainments on Muvhango in June episodes. James drags Marang to the doctor for a prenatal checkup, unaware that she has been faking her pregnancy. What will he do when he discovers the truth? Below are Muvhango teasers for more details.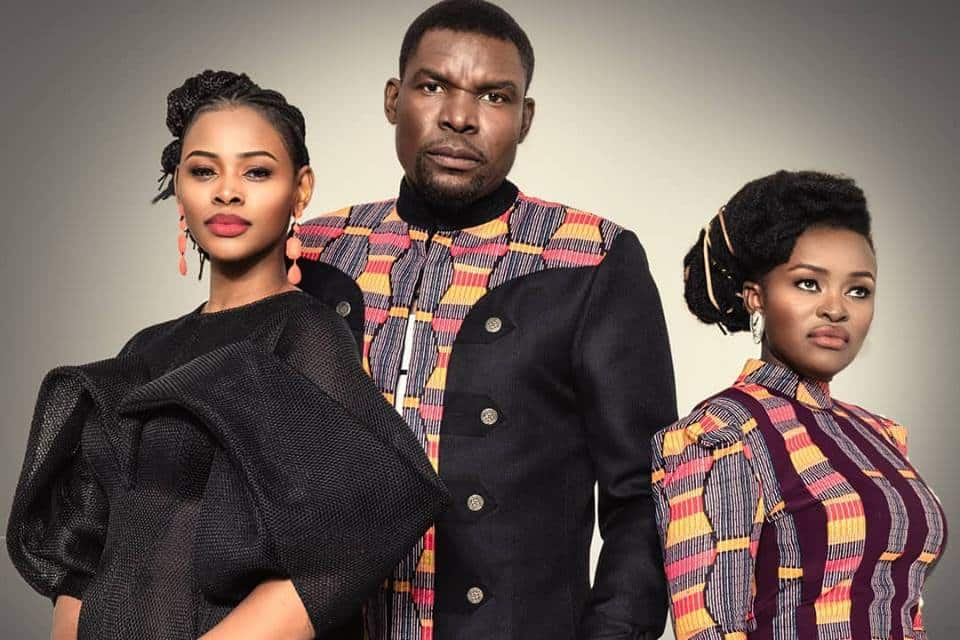 Tenda insists that Mpho gives up her calling, but the outcome is not what he anticipated. Will he be able to save Mpho without her Maine tools? Elsewhere, Mulalo is oblivious to the worsening situation outside the royal house.
Muvhango teasers June 2021
The South African local film and TV industry is one of the most developed because of its rich cultural content that unites netizens. Muvhango on SABC 2 has been entertaining fans for more than 20 years, and it remains one of the best local dramas. Here is what is coming up in the show's June episodes.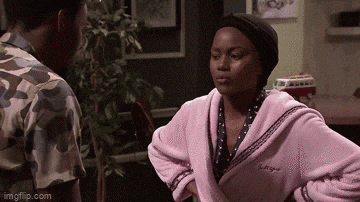 1st June 2021 (Tuesday – Episode 3828)
Tenda goes to see Moipone, and the consequences are dreadful. Muvhango is shattered after coming across the truth while Hangwani's walls of Jericho collapse.
2nd June 2021 (Wednesday – Episode 3829)
Azwindini tries to make Mulalo understand the rising restlessness in the village while Kgosi puts a trap to catch the person stealing his chicken. Elsewhere, Tenda visits Moipone at the medical facility.
3rd June 2021 (Thursday – Episode 3830)
Tendamudzimu has another opportunity to eliminate Moipone. Mulalo is ignorant of the worsening situation outside the royal house until he experiences it. Meanwhile, Vhutshilo, Kgosi and Shaz find out the identity of the fridge thief.
4th June 2021 (Friday – Episode 3831)
Mukondeleli receives an invite from Phalaphala FM to offer relationship advice on the station. Elsewhere, Mulalo is attacked by an enraged crowd, while Mpho is ready to assist Imani and James to unearth the murderer's identity.
7th June 2021 (Monday – Episode 3832)
Mulalo fails to act as violence rises in Thathe, while Tenda wants Mpho to stop being Maine as it might lead to being fingered by the forefathers. Vho-Masindi is now a radio celebrity, but the status irritates Vho-Mukondeleli.
8th June 2021 (Tuesday – Episode 3833)
The truth regarding Rendani comes out while Mulalo receives praise for saving the day. Elsewhere, Masindi reveals the truth about Gizara.
9th June 2021 (Wednesday – Episode 3834)
Rendani is not willing to give up the cash, and Didi blames her for murdering Hulisani to receive money from the life insurance policy. The Premier is blackmailed by Mulalo while Imani's mental stability worries Gugu.
10th June 2021 (Thursday – Episode 3835)
Rendani uses her inheritance to purchase a new vehicle. Elsewhere, Mulalo leaves his enemies embarrassed while Vho-Masindi lands a new job.
11th June 2021 (Friday – Episode 3836)
Tenda stops supporting Rendani while Mulalo's greed gets the better of him. Vho-Masindi and Vho-Mukondeleli engage in an altercation.
14th June 2021 (Monday – Episode 3837)
Vho-Masindi is impossible to control on-air, while Rendani is willing to undergo a lie detector test to prove that she did not commit the crime. On the other hand, Teboho persuades hesitant Mulalo to proceed with their scheme.
15th June 2021 (Tuesday – Episode 3838)
Mulalo is haunted and is going through a dark transition, while Azwindini is visited by the royal council to go through his new role. Elsewhere, Marang discloses to Moipone that she is not expecting a child.
16th June 2021 (Wednesday – Episode 3839)
Moipone accidentally discovers the secret that Marang is keeping. Can she warn James in time? Teboho gets suspicious when Mulalo starts being unusually secretive, while Gugu finds out that her baby is suffering from a worse condition than mere stomach upset.
17th June 2021 (Thursday – Episode 3840)
James discovers that Marang has been missing her scheduled prenatal checkups and drags her to the physician. Marang freaks out because he is about to know that she has been lying about being pregnant.
Mulalo and Shumi meet at a hotel. Elsewhere, Tenda and Mpho have a disagreement regarding Mpho's calling, but she is not willing to quit.
18th June 2021 (Friday – Episode 3841)
Kgosi confirms his fears when he witnesses Shaz getting a panga, while Shumi and Mulalo discuss their plans to be together. Meanwhile, the management of the hotel wants to oust Mpho and Tenda.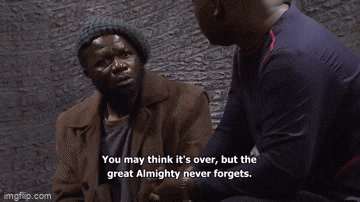 21st June 2021 (Monday – Episode 3842)
Gugu wants to propose something to James. Elsewhere, Shumi does not want to have breadcrumbs, while Vhutshilo and Shaz increase the risks.
22nd June 2021 (Tuesday – Episode 3843)
Kgosi believes that Vhutshilo and Shaz have plans to murder Hangwani. Teboho gets suspicious when Mulalo sleeps at the hotel while Tenda still insists that Mpho quits her calling.
23rd June 2021 (Wednesday – Episode 3844)
Marang comes up with a crazy plan for Tendamudzimu while Teboho tries to understand his change of behaviour. Elsewhere, Kgosi has evidence to show that someone is about to be killed.
24th June 2021 (Thursday – Episode 3845)
Azwindini does whatever he can to ensure the planned merger between Qalabosha and MMC does not happen. Teboho becomes a spy after suspecting Mulalo of cheating, while Kgosi's failure to trust his closest leaves him embarrassed.
25th June 2021 (Friday – Episode 3846)
Mulalo starts to worry when Teboho gives him a hint that she is aware of what is going on. Mpho reveals to Tenda about her decision to quit her calling, while Kgosi gets a date with Bubbles to get back at Vhutshilo's insults.
28th June 2021 (Monday – Episode 3847)
Kgosi and Vhutshilo set a boxing match date while Mulalo reveals the truth to Teboho regarding his affair with Shumi. On the other hand, Mpho experiences a drastic drop in her body temperature.
29th June 2021 (Tuesday – Episode 3848)
Mpho is taken to a medical facility while Mulalo is tortured by Teboho. Hangwani asks Shaz not to back up the arranged fight.
30th June 2021 (Wednesday – Episode 3849)
Mpho's health deteriorates, and Mulimisi reveals to Tenda she is ill because he made her give up her calling. Later, they are infuriated by her decision to throw away the Maine tools.
Mulalo suspects Teboho's intentions when she reveals her decision to have Shumi staying at the royal house. Later, Teboho is upset by Mulalo's suspicions regarding her plans to murder Shumi. Shaz makes up her mind to train Vhutshilo for the boxing match after discovering that Kgosi is being prepared by Bubbles.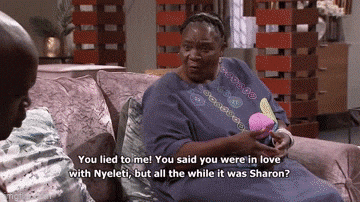 Mulalo
He remains ignorant of the rising discontent in the village and is later attacked by an angry mob. He also has a secret affair with Shumi, and Teboho manages to discover the truth. What will she do?
Mpho
Tenda persists that she gives up her calling as Maine for fear of being fingered by the forefathers. However, when she finally listens to him and quits, her health starts deteriorating. Will Tenda let her get back to the calling?
Marang
She freaks out when James discovers that she has been missing her prenatal checkups and drags her to the doctor. What will James do when he finds out that she lied to him about being pregnant?
There is a lot to look forward to in June 2021 episodes, as revealed by the above Muvhango teasers. Will Mulalo find a lasting solution for Thathe Village? Follow the story on SABC 2 during weekdays at 9.00 p.m.
READ ALSO: Curse of the Sands teasers for June 2021: Will Siya survive?
Have you started following Curse of the Sands on Zee World? Briefly.co.za highlighted the drama to expect in June episodes of the Indian supernatural thriller.
Mohini is ready to kill everyone blocking her love for Ram while Siya tries to save him from her clutches and maintain her marriage. How will Ram defeat the witch to save his life and rescue the ones he cares about?
Source: Briefly News