The Queen Teasers for June 2021: Will Vuyiswa get Hector arrested?
The Queen teasers for June 2021 are officially here! If you wondered why the show has suddenly taken a new trajectory, you might want to check out the snippets in these teasers. You will be bummed by how quick tables will turn for your favourite The Queen cast members. Some will suffer the consequences of their actions and regret meeting those that dragged them to their detriment.

The Queen storyline highlights the highs and lows that families go through and how close family members and close friends throw one another under the bus. Vuyiswa embarks on a mission to ruin Hector's life. She concocts a plan that will see him rot in jail. Elsewhere, Mjekejeke falls into a trap that enables Patronella to have control over him. What does Patronella have up her sleeves? Check out The Queen teasers of June 2021 for more.
The Queen June 2021 teasers
The most recent The Queen episodes saw Kgosi and Harriet's relationship get stronger. Their secretiveness was a cause for concern for Brutus; hence, he opted to find out what they are up to. Lisbeth also seemed unsure about what she felt towards someone's man. Check out these highlights for snippets of the steamy scenes that will air in June 2021.
Episode 222 - Tuesday, 1st of June 2021
New Frontiers
Vuyiswa experiences another hurdle in her attempt to outsmart her newest enemy, and Noma makes a decision that can significantly impact her life.
Episode 223 - Wednesday, 2nd of June 2021
An old boyfriend brings unforeseen luck to Noma, and Vuyiswa is willing to risk it all to find out the truth.
Episode 224 - Thursday, 3rd of June 2021
Insensitive
Vuyiswa's investigation hits another brick wall, and Noma's dream of financial freedom feels close yet so far.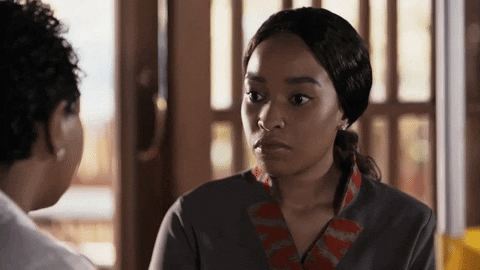 Episode 225 - Friday, 4th of June 2021
Make a Statement
A familiar face makes an unexpected return, and Vuyiswa attempts to get evidence to set Hector up.
Episode 226 - Monday, 7th of June 2021
Discredited
Kgosi receives news that throws him off balance, and Hector decides to fight with all his might.
Episode 227 - Tuesday, 8th of June 2021
Ambiguous
Kgosi battles demons from his past, and Schumacher realises that he has to choose between his morals and his life.
Episode 228 - Wednesday, 9th of June 2021
Turn Towards the Sun
Kgosi and Harriet differ about Olerato's claims, and Vuyiswa has a breakthrough in her case.
Episode 229 - Thursday, 10th of June 2021
Wild One
Brutus realises that Harriet and Kgosi are becoming overly secretive; hence, it troubles him. Elsewhere, Vuyiswa receives help with her investigation, which makes her feel lucky.
Episode 230 - Friday, 11th of June 2021
Family Bonds
Olerato discovers a new piece of the harsh reality of his newfound family. Meanwhile, Hector confirms the details about the day he will be arraigned in court.
Episode 231 - Monday, 14th of June 2021
Mkhaya
Mjekejeke has a secret admirer, and Olerato learns more shocking details about the dynamics in the Khoza family.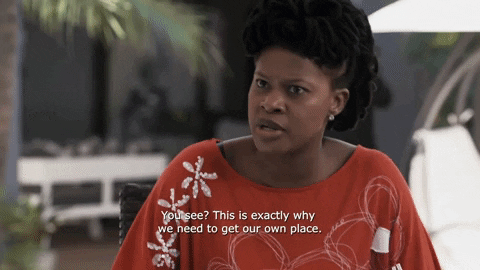 Episode 232 - Tuesday, 15th of June 2021
DeepDark River
Mjekejeke learns puzzling details about Cyclone Patronella, and Kgosi finds it difficult to decide what to prioritise.
Episode 233 - Wednesday, 16th of June 2021
Great Expectations
Schumacher has an uncomfortable conversation with Siyanda, and Kgosi realises that he has a difficult decision to make.
Episode 234 - Thursday, 17th of June 2021
Special Star
Patronella scares Mjekejeke by telling him to up his game if he wants to keep her. Later, Kgosi realises that he has to make the difficult decision between choosing love or his family.
Episode 235 - Friday, 18th of June 2021
The Boy Is Mine
Lisbeth realises that she is getting attracted to Patty's man, and Kgosi is set free to do what he desires.
Episode 236 - Monday, 21st of June 2021
Unavailable
Mjekejeke fears that his life can be at stake, and Harriet realises that her business's predicament depends on whether Hector will agree to help her.
Episode 237 - Tuesday, 22nd of June 2021
I Have My Eye On You
Lisabeth issues an ultimatum, and Hector's secretes stress Khoza's existence, making him feel insecure.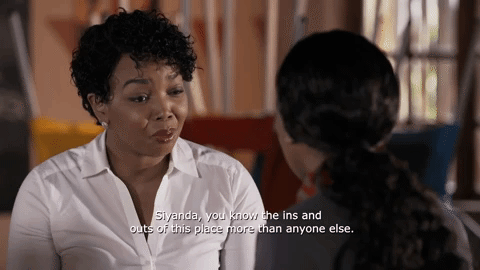 Episode 238 - Wednesday, 23rd of June 2021
Misconstrued
Harriet starts to raise eyebrows about one of her closest friends sabotaging her. Later, someone walks in on Mjekejeke in a compromising position that can jeopardise his marriage.
Episode 239 - Thursday, 24th of June 2021
National News
Patronella's decision leaves Mjekejeke puzzled, and the Khozas become the talk of the town once again.
Episode 240 - Friday, 25th of June 2021
The Return of Sebata
Lisbeth refuses to take no for an answer, and it makes everyone frightened. Elsewhere, Harriet convinces herself that someone close to her has thrown her under the bus.
Episode 241 - Monday, 28th of June 2021
My Baby's Murderer
Lisbeth fails to read the writings on the wall, and Mjekejeke prepares another surprise for her. Meanwhile, Brutus and Shaka resent Harriet for not involving them while making her decisions.
Episode 242 - Tuesday, 29th of June 2021
All For The Family
Siyanda receives shocking news, and Hector falls for Harriet's trap.
Episode 243 - Wednesday, 30th of June 2021
Why So Forgiving?
Siyanda risks it all to find ways of changing her life and that of her daughter's. Elsewhere, Harriet comes up with another plan to revenge the enemy that has been lurking very close to her.
Kgosi
Kgosi struggles to manoeuvre the dynamics of how complicated his family life is and his budding love. He is put in a compromising situation that requires him to choose between the love of his life and family. As he goes through the tumultuous process, he discovers mind-gobbling details about his family. Later, he crosses paths with Harriet and realises that he is at liberty to make a decision. Whom will he choose between his family and lover?
Mjekejeke
Mjekejeke realises that someone is interested in him, although he chooses to play cool. Later, Patronella calls him out and reminds him to put in more effort if he wishes to keep her. He realises how problematic Patronella can be, and it heightens his stress. Later, someone walks in on him in a position that could jeopardise his marriage. How will he get out of this mess? Will Patronella use this incident against him?
The Queen teasers for June 2021 are nothing close to the rollercoaster of humour and drama that awaits you in the oncoming episodes. If you wish to keep up with the drama, tune in to Mzansi Magic from Mondays to Fridays at 21h00.
READ ALSO: Gomora 2 Teasers for June 2021: What is Don insecure about his past?
Briefly.co.za recently published Gomora teasers for June 2021. Will Don get over his guilt and seek help?
Gomora teasers for June 2021 highlight Sonto's troubles and how fast she acts when she realises that Gladys wants to take her down. She kidnaps Sifiso and forces him to tell the truth.
Source: Briefly News