DiepCity Teasers for June 2021: Fistos is punished for abusing Sne
Mandla N continues to prove his outstanding creativity on DiepCity Mzansi Magic. In June episodes of the local drama, Sne's abusive marriage to Fistos makes her contemplate shooting him but fails to do it as she continuously falls for his deceiving charm. When will she decide that enough is enough? Below are DiepCity teasers for more.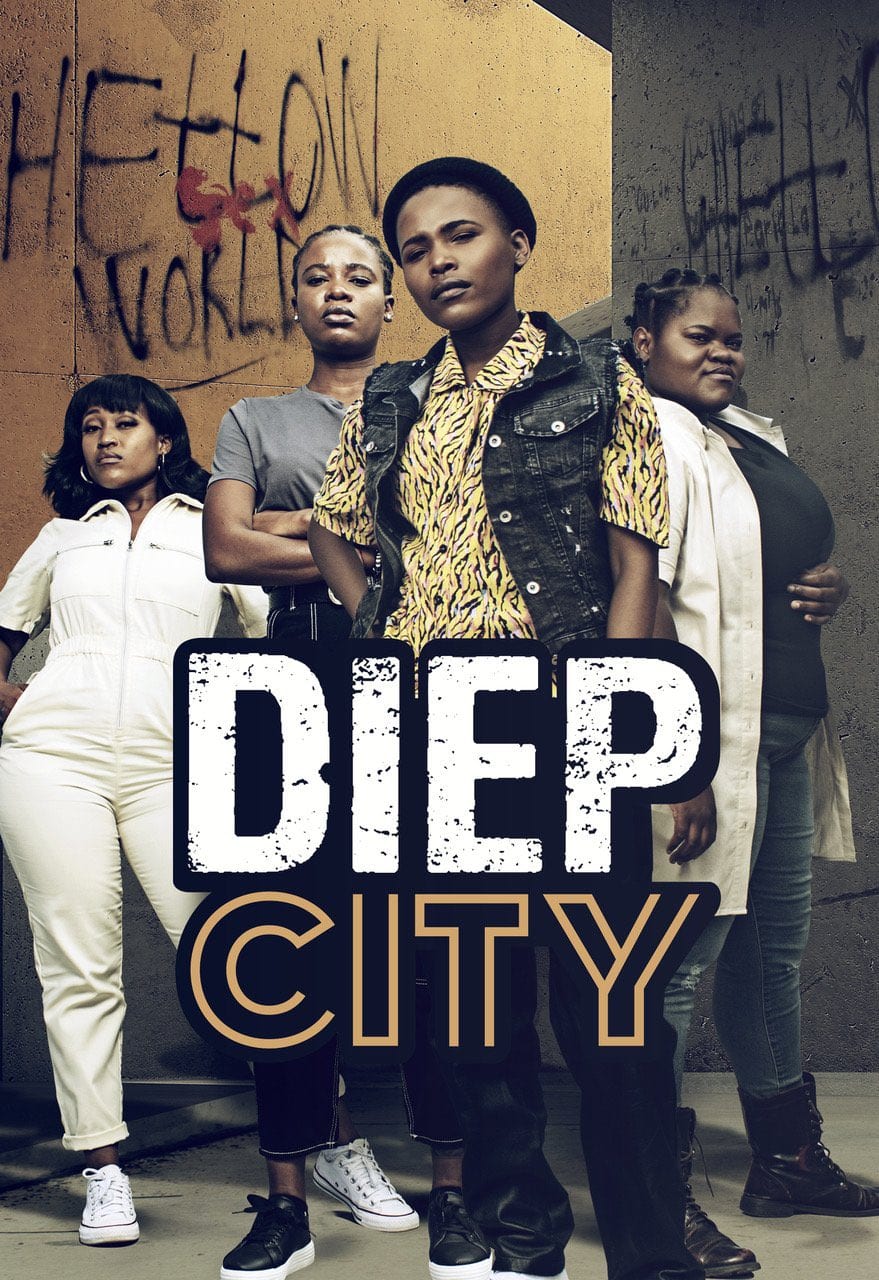 Soja returns to Diepsloot and insists that Nox leaves with her to Cape Town while Bonga finds it increasingly hard to control Lungile, who is getting more rebellious. Elsewhere, Maureen opens up to her sister Dakalo that she cannot bear children, and she offers to be her surrogate.
DiepCity teasers June 2021
The storyline in DiepCity June episodes is captivating, and you should expect to be taken through an interesting adventure. Read the teasers to find out what happens in the town of Diepsloot during the month.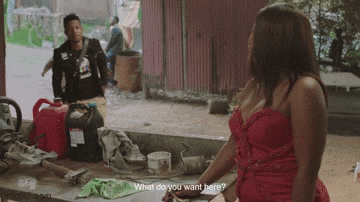 1st June 2021 (Tuesday – Episode 42)
The existence of the gun makes Sne more confident and demands that she and Fistos discuss their relationship status. Sne, Asanda, Lerato, and Nox are convinced that their heist happened as planned, but Thabo's plans for them will prove them wrong.
2nd June 2021 (Wednesday – Episode 43)
Asanda tries to understand what is happening with Charleston while Sne thinks about using the gun to rebel when Fistos punishes her for a tiny blunder. Elsewhere, Nox goes to see her mum after a long time, and they get to know each other's well-being as they share a meal.
3rd June 2021 (Thursday – Episode 44)
Sne fails to kill someone after being interrupted. A reminder of Maureen's desperate casual relationship with Jomo threatens to expose her.
4th June 2021 (Friday – Episode 45)
Nox is feeling great after finally carrying out the deed with Herbert, but the joy is affected by Sne's problems. A gun is pulled out following a fight between Sne and Fistos.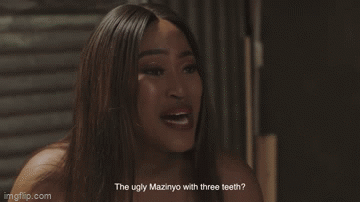 7th June 2021 (Monday – Episode 46)
Fistos does everything to ensure Sne comes home, including making up persuasive lies. Maureen ignores calls from her sister, making Mgedeza wonder when the two will put aside their differences.
8th June 2021 (Tuesday – Episode 47)
Dakalo shows up at her sister Maureen's place unannounced, and she reveals that she is about to tie the knot and seeks assistance from Mgedeza. Themba decides to do things his way to ensure Fistos learns a lesson and his plans are supported by Nox. Elsewhere, Lerato manages to get new customers for the workshop.
9th June 2021 (Wednesday – Episode 48)
Fistos finally pays after abusing Sne for a long time. Nox and Themba organise the people to ensure mob justice is done. Elsewhere, Maureen reveals to Dakalo details regarding the difficulty she is going through to have children, and her sister offers to become her surrogate.
10th June 2021 (Thursday – Episode 49)
After being forced to become Dakalo's representative during her marriage deliberation, Mgedeza tries to negotiate the lobola. Nox seeks Themba's help to deal with the taxis delivered at the workshop.
11th June 2021 (Friday – Episode 50)
Sne is blinded by Fistos' tricks once again as he comes back from the medical facility. Her decision disappoints Themba, and he decides to go to the bride-to-be to forget the sorrows.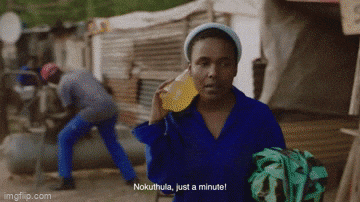 14th June 2021 (Monday – Episode 51)
Dakalo disappears after the bachelorette celebrations and wakes up with Themba while people are wondering where she could be. Elsewhere, the ladies engage in a radio interview regarding their workshop.
15th June 2021 (Tuesday – Episode 52)
Bra Zoli is about to engage the authorities to locate Dakalo, but she shows up like everything is okay. People are motivated by the ladies' dream as their radio interview is broadcast.
16th June 2021 (Wednesday – Episode 53)
Fistos is still the same man as he accosts Sne on how she is treating him. When will she decide that enough is enough? Nox and Themba are working on intervening and feel that their plan will work well if Mgedeza is involved.
17th June 2021 (Thursday – Episode 54)
After finding out Mgedeza, Nox, and Themba's plan to intervene, Sne stops them and insists that she is capable of fixing the situation. Later, the customer is satisfied with the work done by Nox on the vehicle.
18th June 2021 (Friday – Episode 55)
Sne finally stands up for herself and makes it clear to Fistos that she does not want to be with him. Will he let her leave?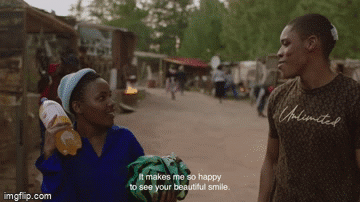 21st June 2021 (Monday – Episode 56)
Sne has to learn to live without Fistos in her life, but she is worried that he may get back at her by keeping the kids from her. Makazi assures her that everything will be okay. Later, she settles her differences with Themba and her acquaintances.
22nd June 2021 (Tuesday – Episode 57)
Bonga feels the impact of Thandiwe not being around as Lungile's rebellion increases and she fails to reach home early. Elsewhere, there is an individual watching the workshop, but it is not clear how.
23rd June 2021 (Wednesday – Episode 58)
Themba seeks Lerato's assistance to fix his previous mistake, and they work on a scheme to steal clients from a rival mechanic. Elsewhere, Asanda and Sne come across a likeable woman who shows interest in their venture, but they fail to recognise that it is Soja.
24th June 2021 (Thursday – Episode 59)
The rival mechanic comes to the workshop to accost the girls after what Themba and Lerato did. Asanda and Nox are forced to find a solution to the workshop problem. Soja and Herbert meet, but they are unaware that they have Nox as a common factor.
25th June 2021 (Friday – Episode 60)
Lungile arrives home late, and this leads to an altercation with Bonga. Soja's return freaks Nox, but she does not tell Herbert the truth regarding Soja's identity. Later, Soja proposes that Nox leaves Diepsloot with her to stay in Cape Town, where she is based.
28th June 2021 (Monday – Episode 61)
Nox confirms that Soja was freed while Lungile's latest behaviour of missing some classes worries Khumo.
29th June 2021 (Tuesday – Episode 62)
Soja tries to persuade Nox to leave with her, but Nox is looking for a way to make her go away. Bonga seeks Khelina's help to deal with Lungile during his days off, but she does not want to be mothered by Khelina.
30th June 2021 (Wednesday – Episode 63)
Nox tries to persuade people that Soja is the same person, but they tell her to accept that she is changed as she has also been offered a second chance. Meanwhile, Soja threatens to do something terrible to Herbert if Nox does not accept her.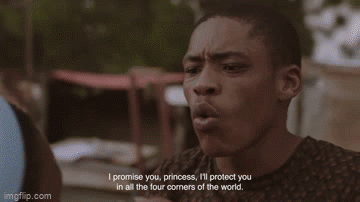 What happens to the DiepCity cast?
DiepCity premiere episodes follow the life of Nox and her three friends in crime, Lerato, Asanda and Sne. They face different struggles in their quest to make ends meet and live past the despair in Diepsloot. Here is a recap of what happens to some of the characters in June 2021.
Sne
She is fed up with her abusive marriage to Festos, but she continues to stay because of his deceiving charm. She later gains the courage to stand up for herself and leaves. Will Fistos let her go without retaliating? Who will stay with the kids?
Nox
She flips out after Soja's return and confirms that she is indeed free. Soja wants her to leave Diepsloot and go to Cape Town with her, but Nox does not want to as she feels that Soja has not changed.
Lungile
Since Thandiwe left, she has become rebellious, and Bonga does not know what to do. She starts missing classes and does not want Khelina to mother her. What will Bonga do to calm her down?
From the above DiepCity teasers, the local show promises to keep you and your loved ones entertained throughout the month. You can follow the local drama on Mzansi Magic every weekday at 8.30 p.m.
READ ALSO: The River 4 teasers for June 2021: Lindiwe and Zweli stun the family
Briefly.co.za published the drama to expect in June episodes of The River 4 on 1Magic. The rift between Zweli and Lindiwe seems to be widening. Will they ever restore the once vibrant Dikana household?
Elsewhere, Dimpho's life changes for the worst, and she is left to pick up the broken pieces as her fake friends disappear into thin air. The crisis at the Mokoena household makes them the talk of Refilwe.
Source: Briefly News