Rhythm City Teasers for June 2021: Khulekani draws Zak into the business
Rhythm City teasers for June 2021 are officially here! The drama in the show's plot seems to have gotten out of hand. If you wish to pre-empt how intense the oncoming Rhythm City episodes will be, you need to check out these highlights. You will be bummed by how fast tables turn and how hasty decisions have dire consequences.

Rhythm City storyline features the ups and downs in a neighbourhood and how complicated family and friends can be. Some Rhythm City cast members frustrate those around them while others engage in fishy and illegal businesses. Will Khulekani succeed in recruiting Zak into his business? Check out these Rhythm City teasers for July 2021 for answers to the question and more details.
Rhythm City June 2021 teasers
The most recent Rhythm City episodes highlighted the ups and downs in Puleng and Pule's relationship and how an enemy was willing to separate them. Suffocate's life was hanging by a thread as he awaited his judgement. Will Pule succeed in getting him out of prison? How will Fats deal with his love triangle?
Episode 3627 - Tuesday, 1st of June 2021
The Ngobese family members tell Zinhle and Zak the news of the media splash, although they already know all about it. Mapula informs Sindi about giving the gig to Mampho, and later, Mampho overhears Sindi and Shakes gossiping about her, which makes her feel demoralised. So, she approaches Mapula and tells her she does not want the job since it is a plot to spite Sindiswa.
Meanwhile, 2-Ironz confuses Puleng for an office worker, and Bongani expresses her complaints about the contract. Pearl humiliates Puleng, and Puleng gathers the courage to face Suffocate. Later, Pearl makes fun of Pule for being looked down upon by Puleng.
Episode 3628 - Wednesday, 2nd of June 2021
Zak introduces himself to Kea and attempts to seek help in changing Zinhle's mind about the supposed pregnancy. However, the plan fails to give the desired fruits, and Zinhle proves to Zak that she is a ruthless Ngobese. The battle for the role of the MC during the Youth Day forces Mapula to put impartiality aside and ensure that Sindiswa does not secure the position.
Elsewhere, Puleng faces another setback that makes her doubt herself; hence, she asks Pule to represent the Ndlovu family during the industry event. However, she hooks up with an old friend who convinces her to face her enemies, and she unexpectedly shows up at the event and looks thoroughly transformed.
Episode 3629 - Thursday, 3rd of June 2021
Zinhle reaches out to Kea for help in taking the pregnancy test, but Kea betrays her and informs Zak about it. Unfortunately, the test result is negative, making Zinhle jealous since Kea and Zak's bond seems to have gotten stronger.
Puleng reminds Pule that she is in charge of the situation, and Pearl takes advantage of the situation to humiliate him. Later, Puleng promises Bongani that RedHub will bounce back into action, although Pearl discourages them when she tells Puleng the reality of the situation. Meanwhile, Mapula makes up with Sabelo, although she second-guesses her decision when Ziyanda affirms her desire to choose Mampho.
Episode 3630 - Friday, 4th of June 2021
Zak tells Zinhle about his decision to end their illicit affair, making Zinhle's ego feel bruised. Her situation worsens when she speculates that Zak and Kea can be hitting off. Elsewhere, Mapula finds herself in a complicated situation when Ziyanda moves the Youth Day a week forward.
Pule reaches out to Mzi for help to remove Puleng from the helm of the family business, and Mzi gets conflicted when he presents a compelling case. Later, Pearl sets Puleng up for failure when he sends her to interact with a problematic potential client. Will Puleng succeed in sealing the deal?
Episode 3631 - Monday, 7th of June 2021
Zinhle tricks Kea and Zak into hearty conversations and fishes information from each one of them. She badmouths Kea to Zak, and her attempts to rekindle her relationship with Zak do not bear fruits since Zak affirms that their relationship ended. Meanwhile, Mapula confesses to Sabelo about Mampho not being the best MC for the Youth Day event. When Mapula reaches out to Sindiswa for help, Sindiswa turns her down and gloats.
Puleng and Mzi receive shocking news about Suffocate's sentencing, and Puleng loses control of her emotions; hence, Mzi takes her out for lunch to calm her down. Pule and Pearl flirt, and Mzi and Puleng walk in on them cosying up! How will Puleng deal with the betrayal?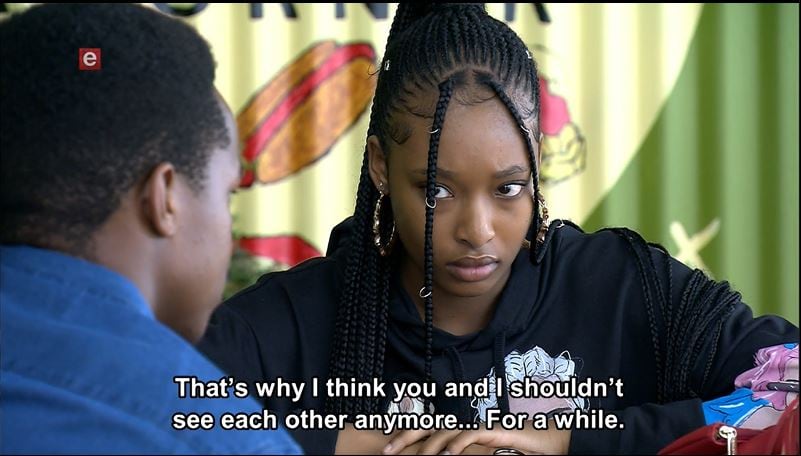 Episode 3632 - Tuesday, 8th of June 2021
Mampho's earnestness threatens the plan of the Youth Day, which is a few days away, although Sindiswa devices a quick plan to salvage Mapula's effort. Meanwhile, Pule tries to convince Puleng and Mzi that he can control Pearl, although Mzi refuses to trust him. Puleng reminds them to be united for Suffocate's sake. Finally, Sabelo and Fats express their concerns about Suffocate being in jail after the judge postpones his sentencing.
Episode 3633 - Wednesday, 9th of June 2021
Puleng shocks Fats when she tells him that Suffocate made her the new owner of Kilowatt club. Fats tries to comprehend how much his life has changed since he is a very successful business owner. Therefore, he goes to jail to visit Suffocate.
Elsewhere, Mapula and Sindiswa finally meet each other, and it makes Sabelo happy. Then, at the Youth Day event, Sindi shocks Mampho when she thanks the 9-Nine team for ensuring the event is a success. Later, all the friends converge to plan a surprise party for Fats.
Episode 3634 - Thursday, 10th of June 2021
When Puleng takes on the American investor's deal, she becomes more stubborn, and it troubles Pule. He asks for Mzi's help to back him up in taking her down, but Mzi insists he does not want to take sides. Pule feels so frustrated that he shows Mzi the video of Suffocate in prison and how much he is suffering. He pleads with him to help in getting him out.
Fats sets new professional backgrounds, although Sabelo abuses them. Later, Fats meets a beautiful stranger and builds courage to approach her. Elsewhere, Mapula tries to convince Kea to sell her hand-made jewellery, although Kea tells her what she thinks of her pieces.
Episode 3635 - Friday, 11th of June 2021
Pule reaches out to Cuba for help in convincing Puleng to buy RedHub, and Puleng realises that Pule is planning to bring her down. However, to Pule's surprise, the wily old woman takes Puleng's side and embarrasses him. Suffocate worsens the situation when he affirms that Puleng is in charge.
Kop insists on involving his family members in a conversation about the money they get from Miles. Later, Sabelo makes fun of Fats about his date with Amandla, and Fats is shocked when Valentine shows up at his door crying. He tries to raincheck, but Amandla convinces herself that he stood her up.
Episode 3636 - Monday, 14th of June 2021
Pule insists on having the family vote for the Pulse Records deal, and Puleng agrees. Later, Puleng walks in on Pearl and Pule getting too close for comfort, and she begins to raise her eyebrows about their relationship. Mzi shocks Pule when he votes with Puleng, and Pearl encourages him to control the situation.
Valentine asks for some alone time away from Fats to figure things out, and Sabelo insists that she came into Fats' life with ulterior motives. When Amandla comes back to talk to Fats, she finds him having a luncheon with Valentine, so she flees.
Episode 3637 - Tuesday, 15th of June 2021
Pule pretends to admit that Mzi supported Puleng because she is family. However, when Suffocate drops out of contact with the family, he initiates his backup plan. Meanwhile, Valentine decides to pave the way for Amandla, although she concocts another plan to win him over for the money.
Amandla agrees to give Fats another chance, and Kea faces the reality of further education. When Jafta realises that the Khuses are retiring to the countryside, he spreads the news.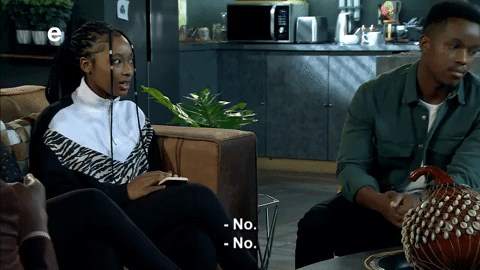 Episode 3638 - Wednesday, 16th of June 2021
Pearl and Pule gang up to ensure that Suffocate does not communicate with Puleng about the Pulse Records deal. Pule goes the extra mile to betray Suffocate and ensure that the deal goes through without any opposition.
Cuba questions Blossom about her next move, and the scene gets ugly. Fats love life takes an unforeseen turn when Amandla walks out on him during their date, and Valentine shows up in his house to comfort him. Meanwhile, Sabelo wishes the Khuses can take him away from the Machiliza house.
Episode 3639 - Thursday, 17th of June 2021
Pule signs the papers for the Pulse Records deal, but Puleng's heartfelt moment makes him halt the plans, and the decision makes Pearl disgusted. Later, Mzi makes an elating discovery.
Cuba expresses her disappointment to Jafta about Blossom leaving her, and Sabelo comes up with the idea of buying the Khuses home. Fats regrets spending the night with Valentine, and when she threatens to leave, he fails to go after her. Valentine fails to notice that Fats is mending his relationship with Amandla.
Episode 3640 - Friday, 18th of June 2021
Pule makes a crucial decision about throwing Puleng under the bus, and Mzi comes across the truth about Khulekani's connection to Pulse Records. Therefore, he rushes to Pule to stop him from signing the contract documents, but it is too late.
Blossom warns Kop about the money from Miles. Meanwhile, Fats hands Valentine moeny to leave, although she plans to ruin his relationship with Amandla. However, to her surprise, Fats seems to be wiser for her tricks.
Episode 3641 - Monday, 21st of June 2021
A furious Puleng and Mzi confront Pule, who later learns that he was wrong about the deal. He reveals that he pulled away from signing the contract, and Puleng and Mzi calm down. Hence, they gang up to confront Pearl and Khulekani for tricking them.
Sabelo is frustrated to learn that the Khuses are not selling their house. Amandla contacts Valentine and later invites Fats to spend the night at her house. However, Valentine continues to play the lady in distress to stop Fats from spending time with Amandla, and Fats feels stressed out by his love triangle.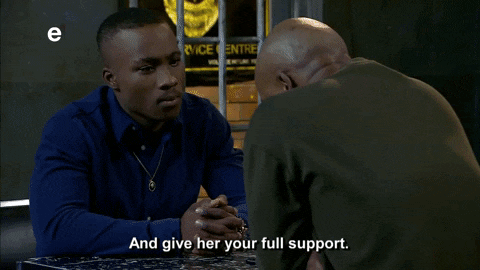 Episode 3642 - Tuesday, 22nd of June 2021
Ziyanda starts worrying when Zak expresses his interests in Khulekani's business. Puleng suggests a way of getting back at Khulekani, although Mzi refuses to approve the idea of going to war. Pule saves the situation when he reveals that he has information they can use to bring Pearl down.
Blossom worries when Kop fails to return home from driving the students around at night. She tries to reconcile with Cuba about not informing her about her move to the farm. Kea unexpectedly shows up bearing bad news. Does it have anything to do with Kop?
Valentine poses a challenge to Amandla's relationship with Fats, and when Fats asks Valentine to leave, she insists that she came to be with him. Later, Valentine ruins Amandla and Fats' romantic night when she delivers shocking news.
Episode 3643 - Wednesday, 23rd of June 2021
Zak falls for Khulekani's trap, and he draws him deeper into his business. Mzi pressures Puleng and Pule to reveal their secret, and Puleng tells him their plan to bring down Khulekani's family. Ziyanda asks Nandi for help, but it results in a heated confrontation.
Fats avoids Amandla as he tries to process the news of Valentine's pregnancy, and Sabelo listens to him and makes him believe that Valentine can be setting him up. Therefore, Fats gets so furious that he asks her to leave the club. Meanwhile, Blossom stays by Kop's side, and Kea blames herself for Kop's attack.
Episode 3644 - Thursday, 24th of June 2021
Puleng and Khulekani have a heated confrontation when their two families collide, and Ziyanda learns that Puleng has leverage over Khulekani. Later, Ziyanda overhears Zak let him in on his workings.
Fats realises that Amandla is losing patience with the situation; hence, he tries to explain why he went missing in action. Sheila and Valentine try to engage Fats in conversation, but his response bursts their bubble. Meanwhile, Kea gets so overwhelmed by guilt about Kop's accident that she gives up on her course and asks for a refund.
Episode 3645 - Friday, 25th of June 2021
Zak discovers his father's real nature, and Mzi convinces Pule and Puleng to call off their plan and reconsider their hostile nature to Khulekani and his family. Amandla questions Fats about Valentine's pregnancy, and when she calls it quits, it devastates him. Elsewhere, Jafta and Cuba organise a fundraiser to raise funds to support Blossom and Kop. Later, Jamaica witnesses an unexpected moment of tenderness.
Episode 3646 - Monday, 28th of June 2021
Khulekani asks Mandlakhe to send Zak on a dangerous errand, and Zak elates him when he helps Mandlakhe out of a violent encounter. Mandlakhe is shocked when Khulekani expresses his desire to make Zak second-in-command. Fats and Amandla reunite and plan on how to deal with the issue regarding Valentine. They agree that Valentine should take a pregnancy test in their presence, although Fats warns that he will take responsibility for his child should she be pregnant.
Jafta and Cuba join the kids in raising funds for the Khuses, and the experience enlightens them on how important the family is to the local community. Later, Jafta spends the night with Cuba, and they get cosy.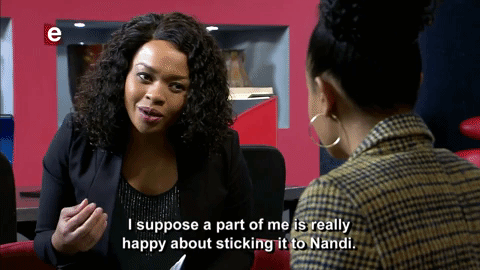 Episode 3647 - Tuesday, 29th of June 2021
Zinhle warns Zak about getting too involved with Khulekani, but he lashes out at her, and when Ziyanda tells him to apologise, he hurls insults at her. The scene worries the two women, and Ziyanda expresses her concerns about Zak turning out like Khulekani.
Valentine issues Fats another ultimatum. She threatens to run away and never let him see his child if he moves in with Amandla. The ultimatum forces Fats to make an unforeseen decision. Meanwhile, Jafta and Cuba are in denial about their growing relationship.
Episode 3648 - Wednesday, 30th of June 2021
Khulekani drags Zak deeper into his business deals, and it makes Nandi feel sidelined. Finally, Ziyanda reaches out to Puleng and proposes that they should join forces in taking down Khulekani. Mzi expresses his suspicions about Ziyanda's offer, although Pule insists that it the break they have been waiting for.
Valentine rejoices when she realises that she has complete control of Fats' life. However, she ruins another one of his dates, and Amandla feels disillusioned about the situation. Elsewhere, Kop is released from the hospital and is warned to rest, although Blossom worries about the family's financial situation if he fails to go back to work.
Pule
Pearl initiates her plan to humiliate Puleng, and Pule vows not to back down. Pearl befriends Pule and convinces him to proceed with the Pulse Records deal. Luckily, Pule halts his plan, and he learns that Pearl is Khulekani's accomplice. Therefore, he vows to get back at Khulekani and Pearl using Pearl's secret. Later, Ziyanda offers to join them in taking Khulekani down. Will they succeed?
Fats
Fats gets into a love triangle when he initiates his relationship with Amandla. Their budding love makes Valentine feel jealous; hence, she decides to trap him by claiming she is pregnant. Fats agrees to take responsibility for his child. However, Valentine worsens his situation when she threatens to run away if he moves in with Amandla. Amandla also feels sidelined and begins to doubt her decisions. How will Fats handle the women in his life?
Rhythm City teasers for June 2021 must have left you with a trail of questions. If you wish to find out more details on how Fats will handle his dilemma, tune in to eTV from Mondays to Fridays at 19h00.
READ ALSO: The Estate teasers for June 2021: How will Muzi make up for his mess?
Briefly.co.za recently published The Estate teasers for June 2021. The snippets highlight Muzi's tumultuous life.
Muzi's secret relationship threatens his marriage, although his wife offers to stay. As he processes his next move, Castro kidnaps and tortures him. When he gets released, his aunt dies, and her death causes him so much pain that he vows to get back at her killers.
Source: Briefly News