Strange Love teasers for June 2021: Who tries to kill Astha?
Strange Love is a thrilling soapie that you should watch if you are not already a fan of it. The show airs all week long, with lots of drama, backstabbing, and love triangles. This June is not different from other months, read the Strange Love teasers for June 2021 below.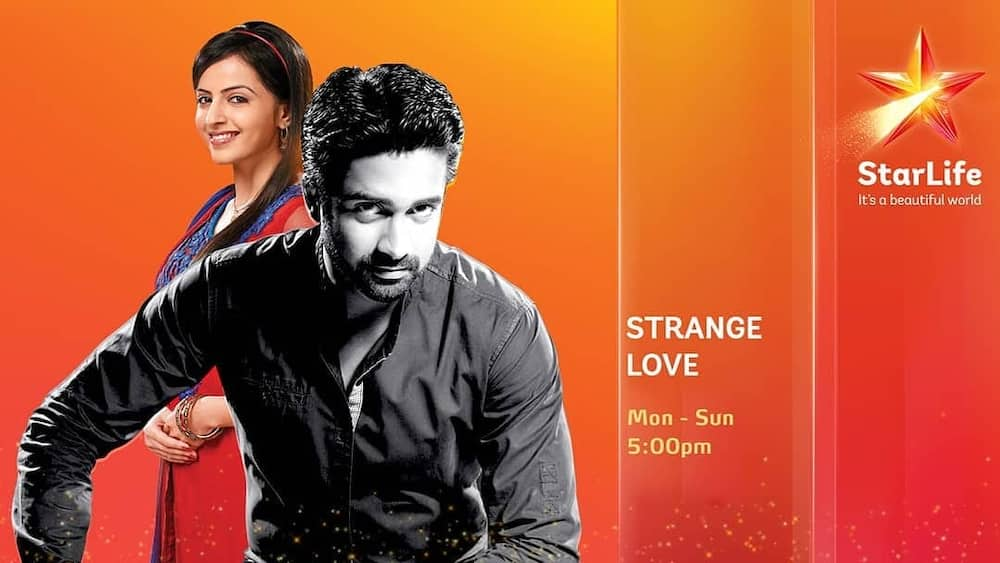 Strange Love teasers for June 2021 highlight how Astha and Shlok have severe relationship problems, and things only worsen when Aditi enters the picture. Shlok even attempts to divorce his wife. Will their love make it through this unbearable storm, or will Aditi get the revenge she has always craved for?
Strange Love June 2021 teasers
Shlok's wife tries to mend her relationship with him, but it seems that everything she is doing makes things worse. Will Shlok come back to her after she is kidnapped and her life is in danger? Check out these details and more in the teasers below.
Tuesday, 1st June 2021 - Episode 137/138
While Astha is making the pickle, Shlok confuses Aditi for Astha. Later on, Aditi acquaints herself with Shlok, she even offers him snacks, but he declines to eat. Shlok has a go at his wife for making pickles in his room.
Aditi faints, and the doctor tells her that she has high blood pressure. In light of this, Niranjan tells Aditi to live with them. Elsewhere, Jyoti goes for a pregnancy test.
Wednesday, 2nd June 2021 - Episode 139/140
Shlok is sad to see the damaged jewellery and is angry with Astha. Abhay inflicts severe pain on Jyoti, who later visits a gynaecologist, and asks him not to tell Abhay that she is expectant. Jyoti begs Anjali over the phone to let her come home, but she denies it.
Astha tries to comfort Aditi, and she apologises for her bad behaviour with Shlok. Shlok is angry with his wife for taking the guitar to his bedroom, and he smashes it. Anjali is also cross with Astha for the same reason.
Thursday, 3rd June 2021 - Episode 142
Shlok is fuming at his wife for meddling in his private business. Soon after, he asks Anand to find out a phone number. At the same time, Abhay and Sulabha are cross with Jyoti for taking medication. Jyoti then tries to prove that she is not guilty.
Friday, 4th June 2021 - Episode 143/144
Astha is grateful to Vinayak for showing her how a stove is used. Sojal tells Abhay that Jyoti tried reaching Astha. Elsewhere, Niranjan congratulates Shlok's wife for cooking food on a stove.
Shlok denies going for dinner with his wife; however, Niranjan pushes him to bring her along. Later, Shlok discovers a box of sindoor in his garment and accosts Astha for it.
Saturday, 5th June 2021 - Episode 145/146
Aditi wants to go shopping, but she does not wish that Sojal accompanies her. Meanwhile, Niranjan asks Anjali to get him a file that goes missing. Kavya locates the lost file, and Sojal pretends that he found it.
Astha locates a lady in her bridal garment, she tells Anjali this, but she does not believe her. Astha waits for Shlok; he ends up coming home very drunk.
Sunday, 6th June 2021 - Episode 147/148
Kavya requests that Astha assists her with a prototype for the home. Shlok sees the prototype is on his bed, and he gets rid of it. Shlok and his wife get glued to one another.
Astha and Shlok arrive just in time to stop Aditi from jumping off the deck. Soon after, they discover that Aditi is a sleepwalker. The doctor reveals the gender of Jyoti's child, a girl.
Monday, 7th June 2021 - Episode 149/150
Abhay and Sulabha give sweets in the community. Elsewhere, Astha is envious of the relationship forming between Shlok and Aditi. Shlok later walks in on his wife going through his journal and throws a jewellery box at her in a fit of rage.
Abhay buys toys for his unborn baby, while Shlok's wife takes food to him; the plate falls. They both have a row over this, but things settle, and he makes dessert for her.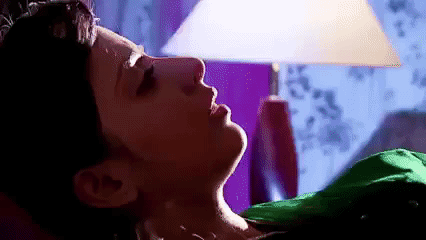 Tuesday, 8th June 2021 - Episode 151/152
Astha, Shlok, and Aditi play a game where Aditi tells Shlok to share a dance with his wife. Astha then promises to look for a groom for Aditi. Later, Shlok sees a message in his vehicle that brings back memories of Swati.
Astha adorns Shlok's best saree for the puja, but somebody douses it with kerosene and sets it on fire. Will the fire harm her? Elsewhere, Jyoti's doctor blackmails her.
Wednesday, 9th June 2021 - Episode 153/154
Everybody is preoccupied with the Holi celebrations, and Anjali requests that Sojal and Astha deal with everything; Jyoti and Sulabha are in attendance. Shlok is made fun of for his painted face.
Astha comes clean about her love for Shlok and puts colour on him. Aditi has mixed the colours Shlok is to put on Astha's face with chemicals, but these colours burn a guest before Shlok has a chance to put them on his wife's face.
Thursday, 10th June 2021 - Episode 155/156
Aditi shoves Astha down a flight of stairs, and Anjali helps her recover. Later, Anjali tries to appease Niranjan by penalising herself.
Abhay and Jyoti reach home, and they are welcomed by Anjali, who has some presents. Later, Jyoti leaves a message for Astha, but Abhay gets it and discovers that she is expectant. What will he do?
Friday, 11th June 2021 - Episode 157/158
Niranjan is excited to have been given a project in Goa; he tells Shlok to bring Astha, which angers Aditi. Soon Astha is served with divorce papers. Will she go through with it?
Niranjan asserts that Anjali talks to Astha to take care of Aditi, which she does. Shlok also cares for Aditi after she has spicy food. Shlok's wife then tries to get his attention by consuming chillies.
Saturday, 12th June 2021 - Episode 159/ 160
Aditi tries to murder Astha and later pretends to care about her life. Will Shlok be able to save her? Elsewhere, Jyoti has run away, and Sulabha tells Abhay about it.
Astha and Aditi are at the event when Shlok performs with the guitar. Aditi says that she is married to him. What will Shlock say when he hears about this? Meanwhile, crooks chase down Jyoti, and a stranger rescues her.
Sunday, 13th June 2021 - Episode 161/ 162
Abhay is angry with Sulabha for losing sight of Jyoti and threatens her to keep this under wraps. At the same time, Shlok sees Astha, and they go back to the cottage. Astha is furious with Aditi, who is pretending to care for her.
Abhay asks questions about Jyoti's location, while Siddharth's neighbour asks Jyoti about Abhay. Soon after, Astha, Aditi, and Shlok spend the day riding horses; Astha gets a stubborn one.
Monday, 14th June 2021 - Episode 163/164
Shlok rescues his wife from the bad horse, while Aditi is angry with the groom. Abhay goes to find Jyoti as Varad discovers what Astha and Shlok have been up to and tells Niranjan.
The cops are looking for Astha and Shlok but cannot locate them; they tell Varad this information. Astha and Shlok come and go back home. Aditi is angry that they made it out alive.
Tuesday, 15th June 2021 - Episode 165/166
Aditi is vexed that her plans failed and is even more determined to kill Astha and Shlok. Kalindi is convinced that Shlok means to harm his wife and brings her to their house.
Astha and Shlok have quality time alone, and later Astha discovers that Aditi wants to murder her and Shlok. She squares up to Aditi with proof from the camera. What will happen next?
Wednesday, 16th June 2021 - Episode 167/168
Aditi finds the memory card with the video, and she ruins it to get rid of the evidence. Siddharth's landlord raises the rent.
Aditi exits the home, and Astha decides to follow her. Elsewhere, Varad wants Shlok to say whether he loves Astha or not.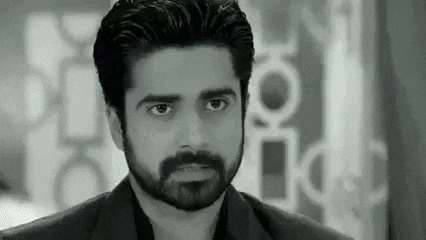 Thursday, 17th June 2021 - Episode 169/170
Ajinkya gets home, and Astha becomes curious when she sees photos of Aditi as a child. Aditi as a child has 6 fingers while the one she knows only has 5; Aditi is also unable to identify herself in these pictures.
Astha and Aditi quarrel, and later Shlok confronts Astha for endangering Aditi. Later, Siddharth is summoned for an interview; it turns out that the interviewee is Varad.
Friday, 18th June 2021 - Episode 171/172
It is time to celebrate Gudi Padwa and Anjali gifts Sojal and Astha with presents. At the divorce court, Astha refuses to end her marriage to Shlok, Niranjan is happy about this.
Kalindi is angry with Astha for choosing to remain with Shlok. At the same time, Astha is about to fall over, and she holds on to the drapes, but her grandmother asks Kalindi to hold her.
Saturday, 19th June 2021 - Episode 173/174
Kalindi intends to request for Shlok and his wife's presence at their home for dinner, but Astha teases her. However, Niranjan vows to invite them to their house. Astha and Shlock reach the house and get presents from their mom and grandmother.
Astha is after spotting a rat, and she goes to sleep with Shlok. Elsewhere, Jyoti needs to go to the doctor, and there Siddharth finds out that she is expecting a baby.
Sunday, 20th June 2021 - Episode 175/176
Astha tells Shlok that Aditi has been to the unoccupied house, and they decide to go as well, but they do not learn anything of importance. Aditi goes to see Shlok at his workplace and uses his cell to tempt her to go to that house.
Astha has disappeared, and her family is concerned. As Shlok goes to that house to look for her, he discovers she is not there. Elsewhere, Aditi enacts her plan to murder Astha. Varad uses GPS to find Astha's phone.
Monday, 21st June 2021 - Episode 177/178
Shlok saves Astha from Aditi, who confesses that she is Swati's sister Gayatri, and she blames Shlok for Swati's condition after the accident. Shlok goes to see Swati to ask for forgiveness.
Swati passes away in the presence of the Agnihotri family, causing Shlok a great deal of distress. He is angry that Anjali hid this from him.
Tuesday, 22nd June 2021 - Episode 179/180
Astha tries to get back in Shlok's good books, but he keeps away from her. Meanwhile, Varad challenges Astha to make Shlok happy in 24 hours. At the same time, Siddharth makes Jyoti go to stay with his aunt.
Siddharth's aunt's home is also Kalindi's house; how will Kalindi feel about Jyoti being there? Astha and Shlok have some intimate moments and later end up at Kalindi's.
Wednesday, 23rd June 2021 - Episode 181/182
Astha tries to make Shlok come clean about his feelings towards her, but he refuses. She takes the counsel given to her by Anjali and her grandma to amaze him.
Shlok's wife visits him at his workplace and is envious to see him with his sexy secretary. She sacks her and gives Shlok the food she prepared for him. Elsewhere, Kalindi looks after Jyoti.
Thursday, 24th June 2021 - Episode 183/184
Shlok and Astha are fiddling around with Kavya, and while Astha is blindfolded, she kisses Shlok rather than Kavya. Later, Anjali asks Astha to see her folks.
Astha visits Kalindi's home and declines to receive Shlok's call. Later, she thinks she is dreaming when she finds Shlok in her room. She still tries to make Shlok say that he loves her. Will she succeed?
Friday, 25th June 2021 - Episode 185/186
Shlok eventually comes clean about his love for Astha. Soon after, Anjali helps Astha prepare for the ceremony and hides her face with the saree.
Astha and Shlok are at the pond, and he takes a glimpse at her reflection. She asks him to tie the mangalsutra around her neck because of how they feel for each other. Elsewhere, Jaya is involved in an accident, and Anjali denies Sojal the chance to see her.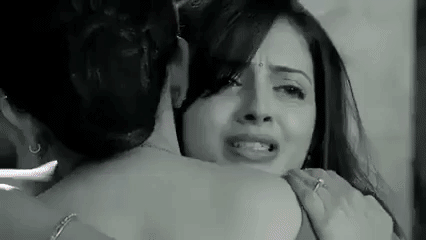 Saturday, 26th June 2021 - Episode 187/188
Sojal begs Anjali to go and visit Jaya at the hospital, but her efforts bear no fruit. Later, Astha sends Sojal to the hospital and cautions her to be back on time.
Sojal goes to visit Jaya. Anjali tells Niranjan, and he inflicts pain on her because of this. Meanwhile, Jyoti requests that Siddharth gets her some tamarind.
Sunday, 27th June 2021 - Episode 189/190
Sojal gets home and begins the rituals. Anjali gives Astha some jewellery as a gift as Shlok refuses any blessings from Anjali. Astha discovers that Niranjan is only faking to be a good person; she then spots Anjali's hurt hand.
Niranjan and Astha have a conversation, but she is terrified and leaves him. Later on, she spots Anjali cleaning her wound and asks her to defend herself from Niranjan's maltreatment.
Monday, 28th June 2021 - Episode 191/192
Astha and Shlok have some more intimate moments, and soon after, Astha, Sojal, and Anjali visit the temple. They run into Jyoti and Kalindi at the temple. Abhay sees that Jyoti is with Anjali and assumes that Jyoti is staying at the Agnihotri home.
Siddharth is excited because of his promotion and gives Varad some kheer. Will Varad discover that Jyoti made it? At the same time, Abhay and Sulabha go to the Agnihotri home and accuse Jyoti of running off.
Tuesday, 29th June 2021 - Episode 193/194
Astha and Sojal persuade Abhay about their innocence in the Jyoti matter, while Anjali is distraught that Jyoti has disappeared and cries. Elsewhere Siddharth gives Jyoti a gift.
Siddharth wants to tell Jyoti about his undying love, and she wants to reveal her true identity. At the same time, the whole family is searching for Jyoti, but Astha has a feeling about where she could be.
Wednesday, 30th June 2021 - Episode 195/196
Astha is taken aback when she finds Jyoti at her parents' house and begs her to return. She soon discovers what kind of a man Abhay is, and she vows to be silent. Astha goes back home and is unfriendly to Abhay.
Jyoti talks to Anjali but denies telling her where she is; suddenly, Abhay takes the phone. Will Jyoti speak to him? At the same time, Astha reprimands Abhay for making Jyoti run.
Astha
Her relationship with Shlok is getting worse as the days go by, and Aditi's meddling only puts her relationship at risk. She then begins searching for Aditi's identity, and some cracks start to show. In the end, she and Shlok mend their relationship, and Aditi stops trying to kill her.
Aditi
In the teasers above, she comes up with a plan to end Shlok's marriage because of what he did to Swati. So far, it seems like soon she will murder Shlok and his wife. However, things take a complete turn, and she is able to forgive in the end.
Watch Strange Love full episodes all week long on Star Life at 19h00. Will Anjali find the courage to stand up to Niranjan? Tell us what you think about the teasers in the comments below.
READ ALSO: Twist of Fate teasers for June 2021: Will Ranbeer find out the truth?
Briefly.co.za published Twist of Fate teasers for June 2021. Ranbeer has to go through to clear his name. Alia concocts a plan to take him down, and it threatens his reputation. It makes the people closest to him doubt his intentions.
However, an unexpected thing happens, and it helps him vindicate himself. Unfortunately, the process comes to a sudden halt when one of the Twist of Fate characters betray him. How will he deal with the traitor?
Source: Briefly News