Binnelanders Teasers for June 2021: What is Elvis hiding?
Binnelanders teasers for 2021 are finally here! As the sixteenth season wraps up, it has so much in store for you. You will not believe the endless tales and tragedies in the show and how envious your favourite Binnelanders cast members can be. Meanwhile, these teasers highlight the steamy scenes in the oncoming episodes. So, check out the details for more on what you should brace yourself for in June 2021.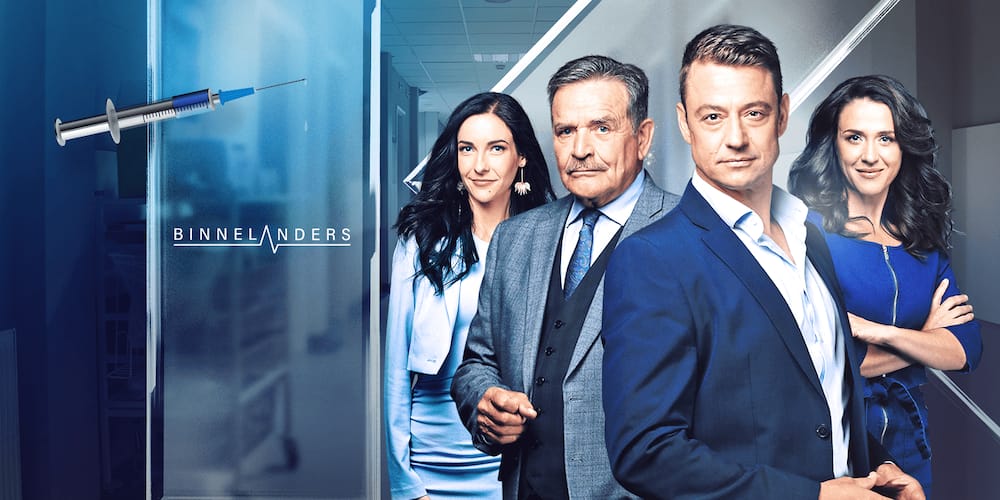 Binnelanders storyline features the escapades on the resides of Binnelande street and clinic. As they juggle through earning a living and their daily lives, they get caught up in messy friendships and relationships. These failed relationships result in their darkest secrets being brought to light, and their way of handling their mess creates more catastrophic damages. These highlights will fill you in on how complicated the sixteenth season will be and the new energy that the seventeenth season brings.
Binnelanders teasers for June 2021
As Binnelanders episodes unfold, some of the most unexpected experiences are bound to happen. Close friends throw one another under the bus to the point of revealing their darkest secrets. Others vow to ruin budding relationships. These highlights will leave you puzzled.
Episode 257/3800 - Tuesday, 1st of June 2021
Naomi worries that Louis is not paying enough attention to Elvis, and Elvis follows his gut feeling. Steve and Hugo are invited to Vicky's repetition for her speech, and Maya's concerns overwhelm her. Finally, Louis and Annelize express their opinions about the Koster men, while Conrad questions Tracy.
Episode 258/3801 - Wednesday, 2nd of June 2021
Tertius and Conrad have an uncomfortable conversation, and Elana's words stir dire consequences. Maya unexpectedly walks in on two men in the same room, and Tracy faces another setback in her plan. Louis realises that he needs help from DOEPA; hence, he concocts a new plan. Elsewhere, Steve's conversation with Ruan gives him an idea about his next move.
Episode 259/3802 - Thursday, 3rd of June 2021
Louis' suggestion leaves Elvis in a dilemma, and Conrad loses control of his emotions after the conversation. Steve tries to make Vicky calm down, and Elana gets back at Steve after her conversation with Helena.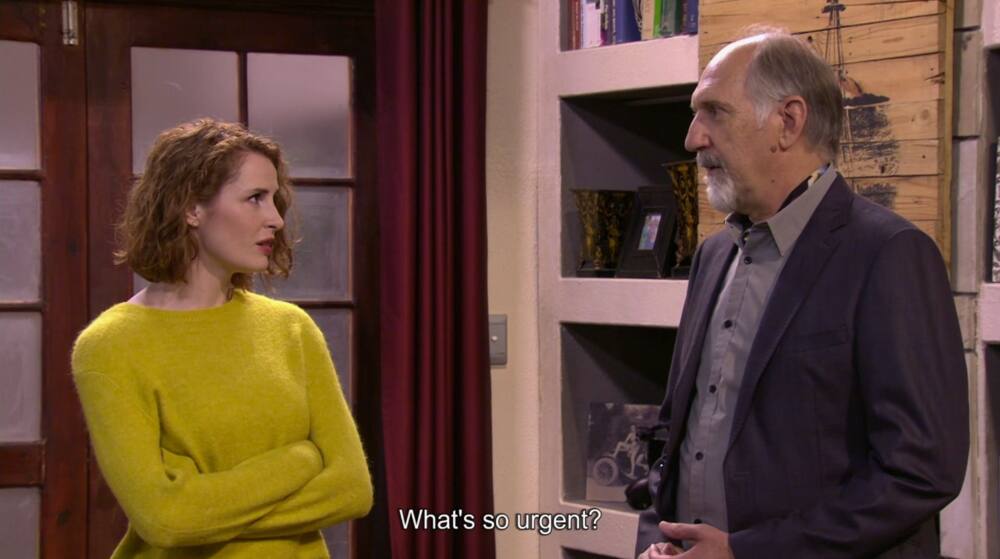 Episode 260/3803 - Friday, 4th of June 2021
Elvis panics when he receives news from Ma Hester, and Elana and Steve agree to get things started, while Ruan hides his feelings about the issue. However, Louis worsens Elvis' anxiety when he brings up an uncomfortable subject. Meanwhile, Maya and Tracy cross paths about Faf, and Maya gets dragged into evil plans.
Episode 1/3804 - Monday, 7th of June 2021
Elvis opens up to Ma Hester about his decision, and Lexi begins to worry about a piece of paper that she found. Conrad pisses Elana off, and Tertius opens up to Tracy about his thoughts concerning Maya. Later, Elvis's conversation with Louis fails to bear the desired fruits while Elana plans a surprise for her family. Faf devises another detailed plan, and Annelize rebukes Maya for her tardiness.
Episode 2/3805 - Tuesday, 8th of June 2021
Tracy worries about Maya's future now that she has new information, and At shocks everyone when he insists on solving a case of negligence. Okkie's visit at DOEPA leaves him puzzled, and Danny starts raising eyebrows about Ruan's mental state. Later, someone comes across a handbag with a shocking secret.
Episode 3/3806 - Wednesday, 9th of June 2021
Okkie gets caught up in a heated confrontation that disrupts his peace of mind, and At receives an unexpected phone call. Danny opens up to Steve about what he thinks of Ruan, and Elana and Steve get irritated about their challenges. Later, Conrad unwittingly utters wise words that help in solving a situation.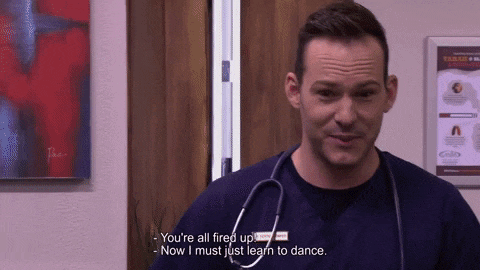 Episode 4/3807 - Thursday, 10th of June 2021
Elvis gets the shock of his life, and Conrad tries to comprehend what he has seen. Faf says his farewell to Maya, and Naomi's conversation pisses Elana off. Finally, Vicky opens up to her grandmother about her concerns, who tries to calm her down.
Episode 5/3808 - Friday, 11th of June 2021
Chanel's curiosity grows, and Maya receives shocking news about the engineer. Elvis insists on not revising his past, and Ruan and Steve have a lengthy conversation about the family dynamics.
Episode 6/3809 - Monday, 14th of June 2021
Helena refuses to let the guard down regarding her handbag, and Elvis's foe uses another way to get at him. The new locum pleases everyone except Annelize, and later she is puzzled when she stumbles upon Tracy. Meanwhile, George vows to frustrate Lexi.
Episode 7/3810 - Tuesday, 15th of June 2021
George shows up at Elana's house at the wrong time, although he ensures not to let the cat out of the bag. People start raising eyebrows about what is happening between Annelize and the doctor, and Okkie asks Tertius to visit him. Later, Tertius and Annelize disagree on Uys' appointment, and Uys invites a close friend for a drink.
Episode 8/3811 - Wednesday, 16th of June 2021
Uys has a plan with his late-night business, and Tracy is unsure about her decision regarding Kyla. Naomi's questions lead her to a silent meeting, and Elana takes out her frustrations on Helena. Later, Helena reaches out to a mediator, and Uys impresses Karen, although Annelize is fed up with his actions. In a meeting, Elana stands by her decision when the manipulation is addressed.
Episode 9/3812 - Thursday, 17th of June 2021
Helena refuses to change the rules about her children, and an unexpected family fight ensues at the Koster Mansion. Tertius begins to raise eyebrows when he hears details of his past love life, and Elvis' story leaves Naomi bummed. Finally, Okkie announces his decision about Elvis, and Conrad and Steve fail to understand George's decision.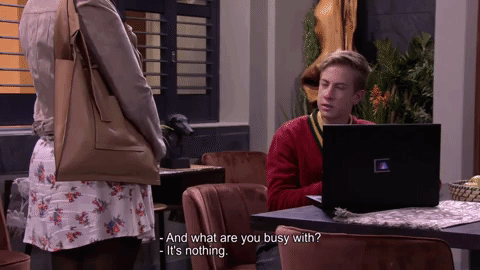 Episode 10/3813 - Friday, 18th of June 2021
Tertius realises what happened to Uys and Annelize, and Steve receives shocking news from a social worker. Annelize admonishes Elana, and Uys finally meets Binneland Stereo. Okkie worries that some problems are bigger than anyone's, while Helena discovers more to George's fight.
Episode 11/3814 - Monday, 21st of June 2021
Annelize deviates her attention to her budding friendship with Conrad, and Elvis gives excuses whenever a job opportunity is presented to him. Nellie tries to stop Conrad from going on with his plan, and Uys gives Teritius peace of mind.
Episode 12/3815 - Tuesday, 22nd of June 2021
Naomi and Louis lose interest in one another, and Elvis gets into an uncomfortable situation when someone unveils a controversial picture. George confides in Conrad while Uys smiles at his work. Later, Naomi and Okkie ask Louis for a favour, and he struggles to avoid saying something. Meanwhile, Nellie initiates her plan.
Episode 13/3816 - Wednesday, 23rd of June 2021
Ruan questions Elana and Steve about what they have been up to, and Conrad warns Tracy about the impending danger. Piet is forced to help someone, and Louis asks an uncomfortable question. Okkie gives Elvis another opportunity, and Nellie loses control of her anger, and the sight startles Steve. Later, Uys explains his behaviour while Helena asks around about Conrad and Tracy's relationship.
Episode 14/3817 - Thursday, 24th of June 2021
Nellie vows to fight to her last breath, and Gaby gathers more details about Uys' love life. Elana's behaviour pisses Ruan off, and Tracy encounters another upsetting situation that forces her to contact Conrad. Louis and Naomi hit another rough patch in their relationship, and Naomi nearly gives up.
Episode 15/3818 - Friday, 25th of June 2021
Elana starts to have more insecurities, while Helena's words give Conrad closure. Uys gathers information about Conrad and uses Tracy as an excuse to get at Gaby. Naomi gives Louis a sign to make things better, but Louis refuses to pay attention to her. Meanwhile, Vicky offers a helping hand to someone who needs it.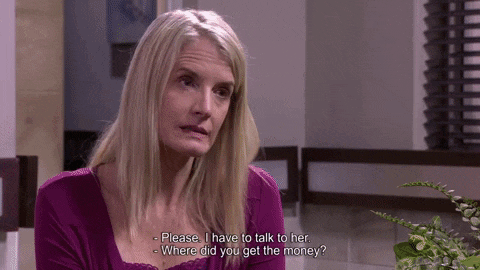 Episode 16/3819 - Monday, 28th of June 2021
Annelize struggles to shut her mouth about her latest discovery, while Louis comes across something that confirms his insecurities. Okkie makes a breakthrough, and George and Nellie vow to separate Ruan and Vicky. Elsewhere, Gaby insinuates that she knows Steve's problem, and Elana and Steve use the information they have to predict the future.
Episode 17/3820 - Tuesday, 29th of June 2021
An accident at the parking lot threatens everyone's life, and Okkie worries about the consequences of his confrontation with Elvis. Later, Principal becomes a cause for fights between George and Nellie.
Episode 18/3821 - Wednesday, 30th of June 2021
A nurse comes bearing good news from the ICU, and Peet Pretorius shocks Naomi when he calls her. Karen tries to come up with something to make money quick, and Okkie ends his feud with Elvis.
Elvis
Elvis avoids unveiling details about his past, and he feels insecure about anyone talking abou that part of his life. Ookie offers to help him get his life back in order by offering him a job opportunity, but he turns it down. His decision pisses Ookie off so much that he confronts him. Later, Ookie decides to let him be and squashes their feud. Will Elvis be bold enough to reveal what he is hiding?
Conrad
Conrad's relationship with Tracy faces a new hurdle, and instead of dealing with his issues, he focuses on his friendship with Annelize. Helena takes advantage of the nature of their relationship to get back at Conrad. Will she proceed with her plans?
Binnelanders teasers for June 2021 are proof of the rollercoaster of events that is the show's plot. Catch the show's episodes on kykNET every Mondays to Fridays at 19h30. A repeat of the episodes will air on Saturdays from 09h30.
READ ALSO: Rhythm City Teasers for June 2021: Khulekani draws Zak into the business
Briefly.co.za recently published Rhythm City teasers for June 2021; you should check them out. The details will leave you mind-blown.
Rhythm City teasers highlight Fats' woes when he initiates his relationship with Amandla. Valentine traps him when she alleges that she is pregnant. She insists that she will run away with her baby if he moves in with Amandla. How will he sail through the turbulent waters?
Source: Briefly News