- Helpende Hand's study says beggars earn between R300 and R500
- However, this can go up to R2,000 sometimes
- Anton Smith says most beggars use the money to sustain their drug addiction
PAY ATTENTION: Click "See first" under the "Following" tab to see Briefly News on your newsfeed!
A recent study by Helpende Hand, an organisation that supports disadvantaged people, found that beggars in Pretoria can earn up to R2,000 a day.
The report revealed that on average, a street beggar earns between R300 and R500 per day, Briefly.co.za learned.
The study also found that Pretoria residents donate between R1.8 million and R4 million to street beggars daily.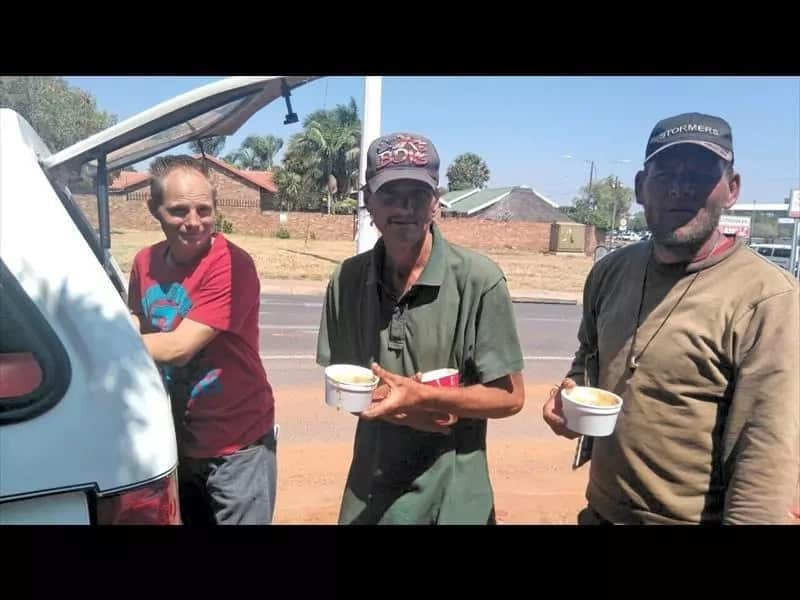 Anton Smith, a Helpende Hand official, however warned that sustaining a drug habit is one of the main reasons beggars return the the streets.
Speaking to rekordcenturion.co.za, he said:
Every time we give a beggar money, we contribute to their drug addiction. They don't need money, because we provide them with food every day.
READ ALSO: Joburg street signs are showing people the way to a happier life
Helpende Hand partnered with Moeggesukkel to start a rehabilitation project 18 months ago to help the less fortunate stay off the streets.
The project has helped over 160 people gain employment and live a healthy lifestyle. However, over 6,000 beggars still remain in the streets of Pretoria.
READ ALSO: List of 10 richest presidents in the world - and yes, Ramaphosa is on it
Anton explained that most of them do not need money for food because there are various feeding schemes catering for them.
He urged residents to buy beggars meal vouchers instead of giving them money. This would dry up cash to fund their addictions, he explained.
Do you have a story to share with us? Inbox us on our Facebook page and we could feature your story.
To stay up to date with the latest news, download our news app on Google Play or iTunes today.