My Identity Teasers for June 2021: Sunheri saves Avni from the torture
My Identity soapie is an intriguing drama that introduces viewers to some social issues. Avid Indian soap watchers will find My Identity teasers helpful in their search for good entertainment. The plot and subplots discuss Avni and Neil, two lovers who have to fight to sustain their romance. Avni is in prison, thanks to her police lover, Neil. This will not stop her from risking her liberty to save him when the need arises. Will Neil do the same for her when it matters most?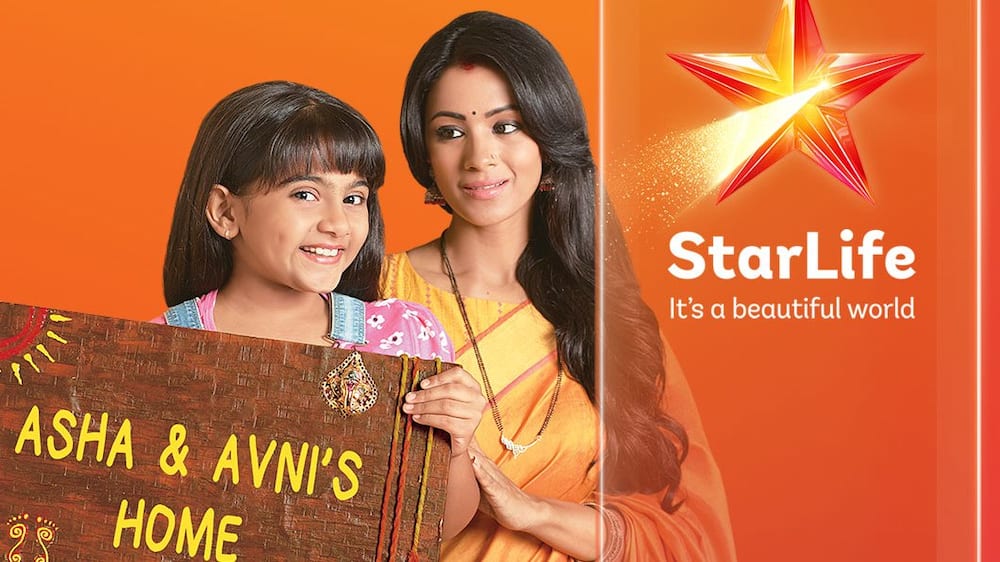 My Identity Indian series is becoming fans' favourite on Zee World. The soapie offers education and entertainment. It is perfect to end the day with plots centred around money, love, betrayal, revenge, and religious tolerance, among others. The teasers of My Identity telenovela will help prepare you for the suspense and thrills familiar to this soap.
My Identity teasers for June 2021
If you have been following this fascinating Indian soapie, it will not be surprising if you have unanswered questions about the most recent episodes. How will Avni react to the news about Neil's safety? Why are Ragini and Ballu willing to do anything for Vidyut, even to their detriment? June's teasers offer you insights to whet your appetite for the new episodes of this series.
Episode 335 - Tuesday, 1st of June, 2021
Juhi is sorrowful because of the gift that Neil gives Avni. The reporter asks Neil if Juhi is alive and who Mishti is. Who is plotting against Neil?
Episode 336
Vidyut fabricates a story and also provides fake evidence to the media. As a result, he puts Neil's career at risk. What could he have found?
Episode 337 - Wednesday, 2nd of June, 2021
Avni and Neil are dismayed because information regarding Juhi and Neil's affair spread like wildfire. Ragini and Vidyut embark on a journey to destroy Avni and Neil.
Episode 338
Neil plans to get Vidyut arrested. To achieve this, he goes ahead with Mishti's DNA test. Harleen is shocked after finding out Mishti's DNA outcome. What will likely be Vidyut and Neil's reaction?
Episode 339 - Thursday, 3rd of June, 2021
The DNA test outcomes show that Juhi and Neil gave birth to Mishti. Avni is shattered when Harleen requests her not to make any decision concerning Mishti.
Episode 340
Neil is surprised to see Juhi support Vidyut before his superior officer. Mishti attacks Juhi!
Episode 341 - Friday, 4th of June, 2021
After Avni met Vidyut near her mother's grave, she becomes troubled about Mishti. Juhi requests Avni to get her consent before any meeting with Mishti should hold.
Episode 342
Avni resolves to sacrifice her love for Neil to ensure Mishti is safe. Harleen is forced to decide and ensure Neil and Juhi marry.
Episode 343 - Saturday, 5th of June, 2021
As Avni tries to shield Mishti from Juhi, she mistakenly pushes Juhi along the roadside. As soon as Neil sees this, he saves Juhi from a fatal accident.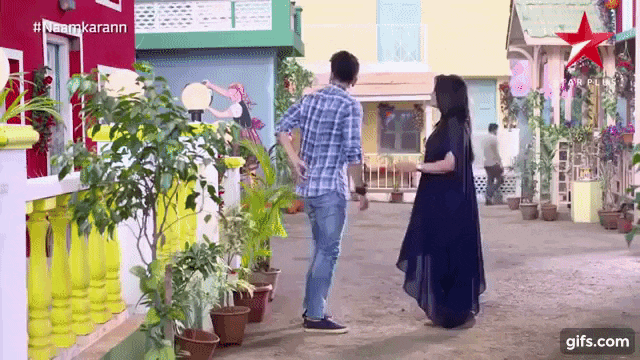 Episode 344
Avni resolves to disconnect from Neil. Harleen's suicide attempt leaves everyone stunned. Will Neil and Juhi eventually marry?
Episode 345 - Sunday, 6th of June, 2021
Neil is troubled over Harleen's misery while Avni seeks Ali's assistance to uncover Vidyut's secret. Avni gets to know about Kareena and Maddy's abduction.
Episode 346
Neil delivers Kareena and Maddy from Ragini and makes sure she is arrested. Juhi tries to murder Harleen and leaves her in a dangerous condition.
Episode 347 - Monday, 7th of June, 2021
Juhi threatens Avni to get out of Neil's life. Neil refuses to celebrate his birthday and discovers Avni's secrets through the polygraph results.
Episode 348
Neil intends to expose Juhi and plots a fake marriage with her. Next, he spends some quality time with Avni.
Episode 349 - Tuesday, 8th of June, 2021
Juhi explains that Mishti is not Neil's baby girl. Later, Neil and his family expose Juhi and ensure her arrest.
Episode 350
Avni hunts Juhi's location, and Juhi threatens to jump off the cliff with Mishti!
Episode 351 - Wednesday, 9th of June, 2021
Juhi and Mishto fall off a cliff after receiving a shot from Vidyut. Afterwards, the police locate Juhi's dead body, but no one can tell where Mishti is.
Episode 352
Neil has to question his wife, Avni, over Juhi's murder because every proof does not favour her. After Neil could not control himself, he beats Vidyut and his men.
Episode 353 - Thursday, 10th of June, 2021
Avni accepts Ali's assistance to sneak out, but Neil eventually catches her. Do you think he will jail her?
Episode 354
Neil gets Avni arrested, and she terminates their relationship. Do you think there is a reason why Neil should have arrested her?
Episode 355 - Friday, 11th of June, 2021
Vidyut remains bewildered because of Neil's deception. Avni attempts to shield her inmates from a few hoods.
Episode 356
Avni resolves to gain freedom from jail, and Neil presumes that Vidyut supplies drugs.
Episode 357 - Saturday, 12th of June, 2021
Neela and Neil intend to teach Vidyut a lesson. Avni persists in her travail to break out of jail. Will anyone come to her aid?
Episode 358
Avni does everything possible to escape from jail, while Vidyut's plan to supply drugs become futile. Avni meets Ali and Neela behind bars.
Episode 359 - Sunday, 13th of June, 2021
Neil shows up at the jail to uncover what Avni is hiding. Avni rebukes him for her arrest without gathering proof.
Episode 360
As Avni insists, Neil permits Ali to resume his catering services in jail. However, Neil continues to watch Avni closely to discover her secret.
Episode 361 - Monday, 14th of June, 2021
Avni is concerned because her escape plan is being disrupted, while Neil incites Monica to trouble Avni.
Episode 362
Neil blocks the tunnel of the jail and frustrates Avni's intention to abscond.
Episode 363 - Tuesday, 15th of June, 2021
At Christmas, Neil arranges a cultural exercise for the inmates. Avni annoys Neil before the prisoners and declines his gift.
Episode 364
Avni enters a secret passage from Neil's cabin and observes Monica and Vidyut together. Neil bolts Avni inside his cabin. How will Avni get out?
Episode 365 - Wednesday, 16th of June, 2021
Monica secretly watches Avni and gives Vidyut updates about what she and Neil do in confidence. Avni is interested in finding out what Neo and Vidyut are keeping away from everyone.
Episode 366
Sunehri and Monica find out that Avni desires to flee from jail. Neil questions Avni after sighting the prison's blueprint with her.
Episode 367 - Thursday, 17th of June, 2021
Neil attempts to protect some girls but instead falls into Vidyut's trap. Avni feels incompetent when Vidyut visits her in jail and rebukes her.
Episode 368
Vidyut desires Avni will perform a maha aarti in prison. After Avni finds out that Neil's life is endangered, she tries to flee from prison.
Episode 369 - Friday, 18th of July, 2021
To orchestrate her plan of escaping from prison, Avni has to disguise herself as the goddess Kali. Vidyut instructs Ballu to bury Neil alive. Will Avni succeed in rescuing him from immediate danger?
Episode 370
Ballu succeeds in putting Neil into the ground while he is alive, but Avni arrives in the nick of time to save him. When Vidyut realises that his plan to eliminate Neil has been foiled, he is not pleased. He decides to resort to creating a bad image of Neil's person.
Episode 371 - Saturday, 19th of June, 2021
Again Vidyut instructs Ballu to abduct Neela. Avni gets a threatening message from Vidyut. Avni realises that she has not been fair in her judgment of Neil.
Episode 372
The new warden of the prison is hell-bent on making Avni have a challenging experience in prison. The other inmates join in the campaign against her.
Episode 373 - Sunday, 20th of June, 2021
Fellow prisoners poorly treat Avni. She will later get assigned to a difficult task by the jailer.
Episode 374
When Ragini tries to blackmail Avni into aiding her escape from jail, the latter decides to send a letter to Neil informing him about Ragini's schemes. Will Neil return the favour and rescue Avni?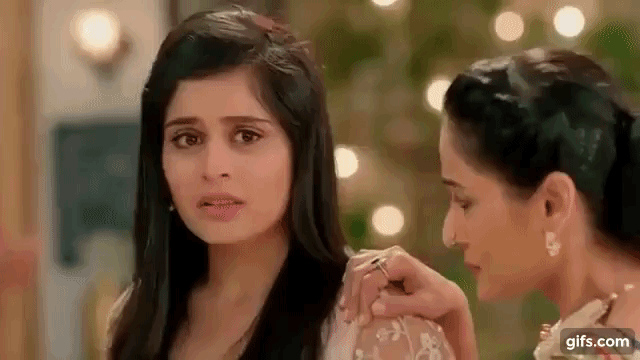 Episode 375 - Monday, 21st of June, 2021
Avni comes up with a plan to foil Ragini's hideous plots. Meanwhile, Neil is in Vidyut's house without his knowledge. He plans to monitor every Vidyut's movements under a perfect disguise. Neela continues to plot her escape from those who kidnapped her.
Episode 376
Avni sends words out to the police force concerning Ragini's schemes in jail. Neil attempts to initiate a plan that will rescue Neela from Vidyut and Ballu. Will he be successful?
Episode 377 - Tuesday, 22nd of June, 2021
Neil, still acting under disguise, decides to bring an end to Neela's misery. Avni is worried about the safety of Neela.
Episode 378
The interrogation of Ragini displeases Ballu when he gets wind of it. Meanwhile, Avni and Neil meet somewhere secret within the prison yard. Neil wants to show Avni visual footage of Neela's activities.
Episode 379 - Wednesday, 23rd of June, 2021
Ragini decides not to make Vidyut's secrets known to her interrogators. Ballu is deceived by Neil, who is still disguising as someone else to facilitate the rescue of Neela.
Episode 380
Vidyut and Neil are involved in a fight about the rightness of their respective actions. Avni gets a saviour in Sunheri, who helps to put an end to her torture.
Episode 381 - Thursday, 24th of June, 2021
The police force save Mishti, Neil, and Neela from Vidyut's captivity. After becoming unconscious, Avni is buried at the back of the prison wall by Ragini.
Episode 382
Neil becomes suspicious of the prison warden and searches frantically for Avni. Harlene, Prakash, and Neela cooperate in opposing Vidyut.
Episode 383 - Friday, 25th of June, 2021
When Neil finds Avni, he saves her and takes her to a doctor. He goes back to the prison to question Ragini and Vidyut about their schemes. He wants them to confess their sins.
Episode 384
Neil deceives Vidyut into admitting Ragini's role in the murder of Juhi. Neil is kept under house arrest by the police force. Neil goes ahead to return Avni to the house.
Episode 385 - Saturday, 26th of June, 2021
Neil's family members accept Avni. To impress Avni, Neil will have to carry out some assignments as instructed by Shweta. Will this mission be an easy one?
Episode 386
In the process of bathing together, Avni and Neil get romantic with each other. Members of Neil's family plan to throw a surprise party in honour of Avni. Elsewhere, Vidyut is drawing up plans to get back at Neil.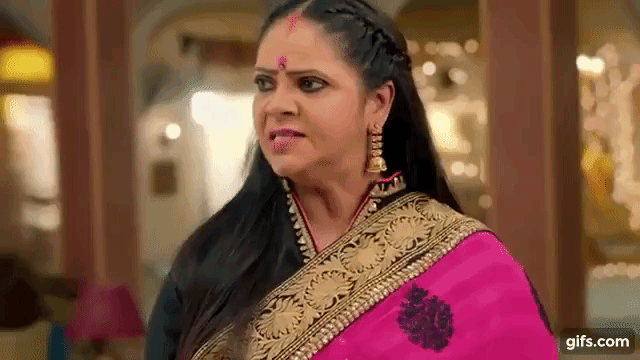 Episode 387 - Sunday, 27th of June, 2021
Avni and Neil get intimate with each other. Neil's family members come together for a photoshoot but little did they know that the camera crew was indeed Vidyut and his gang members. What is Vidyut going to do with this chance?
Episode 388
After tampering with the electricity supply to the house, Vidyut and his associates surprise Neil in an attack. With the absence of light, is it possible for Neil and Avni to win this fight?
Episode 389 - Monday, 28th of June, 2021
Neela's death comes as a rude shock to Avni, Neil, and the rest of the people. Avni will later be burdened with performing Neela's funeral rites.
Episode 390
Neil cannot come to terms with the fact that he mistakenly shot Neela in the darkness. He attempts to discuss it with Avni, but Shweta advises him against such a move.
Episode 391 - Tuesday, 29th of July, 2021
To prevent Neil from revealing the truth about Neela's death to Avni, Shweta plans to end the relationship between the lovers. How will this plan pan out?
Episode 392
Neil, his family members, and Avni are happy with the information that Neil was not responsible for the death of Neela. Elsewhere, Vidyut is getting ready to be married to Avni. How will this be possible?
Episode 393 - Wednesday, 30th of June, 2021
Neil gets an apology from Avni for the difficult times she had put him through. The lovers get intimate after renewing their marriage vows.
Episode 394
When Avni meets Vidyut, she learns the fact about the death of Neela. Vidyut also promises that there will be consequences if she does not agree to be his wife. In this present predicament, what is Avni's choice?
Avni
Even though she is in jail, Avni makes it a point of duty to rescue her would-be lover, Neil, from looming danger. She succeeds but gets into trouble with authorities within the prison and will be needing Neil's help. Will she ever escape the horrible experience of prison and enjoy a peaceful life? What is going to be the consequences of her association with Neil and enmity with Ragini?
Vidyut
Vidyut is a powerful and callous man who will stop at nothing to get what he wants. He manipulates people like Ballu and Ragini to do his bidding, no matter how horrible it is. He also plans to eliminate Neil to marry his love, but his schemes are not falling through. He orchestrated the abduction of Neela and, in the end, gets her murdered. Will he accomplish his ultimate mission of making Avni his wife?
In these My Identity teasers for June 2021 episodes, you will get to see how people lobby for allies and assistance. Who is going to come out victorious at the end of it all? The schemes of Vidyut and his accomplices, the dangerous romance between Neil and Avni, and so much more make for an intriguing, action-packed series this month.
READ ALSO: Cost of Love Teasers for June 2021: Will Shayana's quirky plan work?
In Cost of Love soapie teasers for June 2021 episodes, Briefly.co.za shares how Ahaan falls in love with Pankti and wants to do anything to release her from the evil union. Whether he will pay the price that comes with this decision is worth finding out from the show.
Source: Briefly News