Celia Pacquola age, partner, weight loss, career, net worth
Celia Pacquola is no new name in the world of entertainment. She is an award-winning stand-up comedian, actress, and writer. Notably, the Australian-born star is known for various films and TV shows such as The Beautiful Lie (2015), Laid (2011-2012), and Utopia (2014-2019).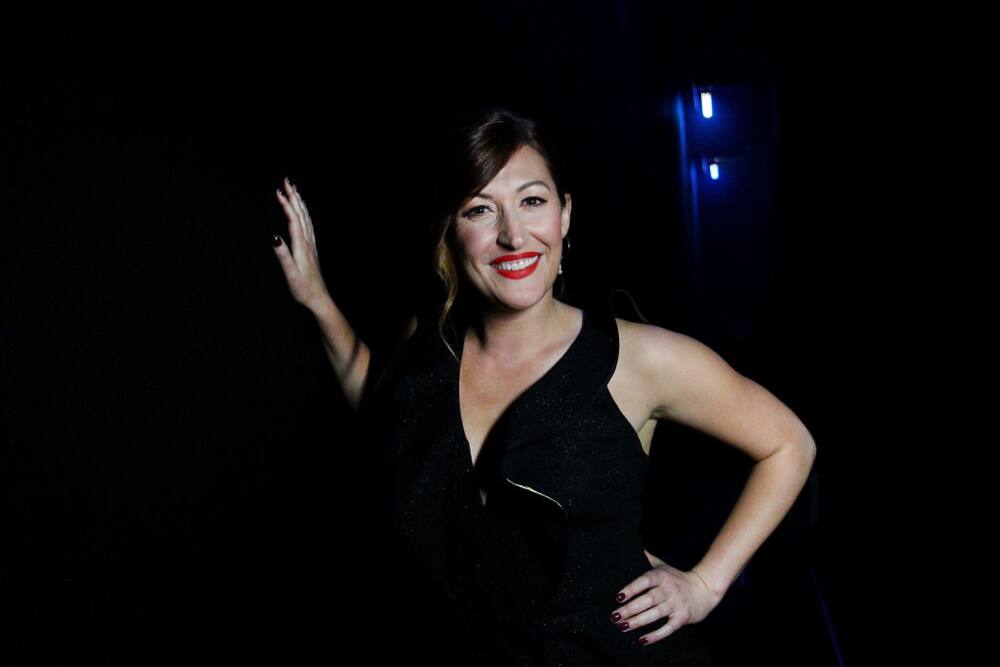 Women are, arguably, transforming the entertainment industry. They are equally contributing to the scene as their male counterparts. One of those talented ladies is Celia Pacquola. For close to one and a half decade, she has been gracing our television screens with top-notch content. Her story is not only inspiring but also exciting.
Celia Pacquola profile summary
Birth name: Celia Pacquola
Date of birth: 12th February 1983
Place of birth: Yarra Glen, Australia
Age: 38 years old (as of 2021)
Zodiac sign: Aquarius
Occupation: Stand-up comedian, actress, writer
Celia Pacquola Instagram: @celia_pacquola
Nationality: Australian
Celia Pacquola biography
The award-winning comic was born on 12th February 1983. What nationality is Celia Pacquola? The beauty was born in Yarra Glen Valley, Australia, making her an Australian national.
She was born into the family of Pam, an accountant and trained pilot. Her father, on the other hand, was a teacher who doubled up as a builder. Usually, she does not share much about his father, as is the case with his mother.
Does Celia Pacquola have a sister? Yes. She is the lastborn in the family of three girls. The names of Celia Pacquola sisters are Amalia and Lia. Mostly, they are referred to as the Lia sisters because their names end with Lia. At 18 years old, her parents separated. The reason for their break-up is yet to be established. However, Pacquola believes it was for the common good.
After completing her lower education studies, she proceeded to Tintern Grammar – a posh girls' school based in Melbourne. Her experience in high school was not the best, but she eventually did well academically. Later, she proceeded to Deakin University, where she graduated with a Bachelor of Arts in professional writing and drama.
How old is Celia Pacquola?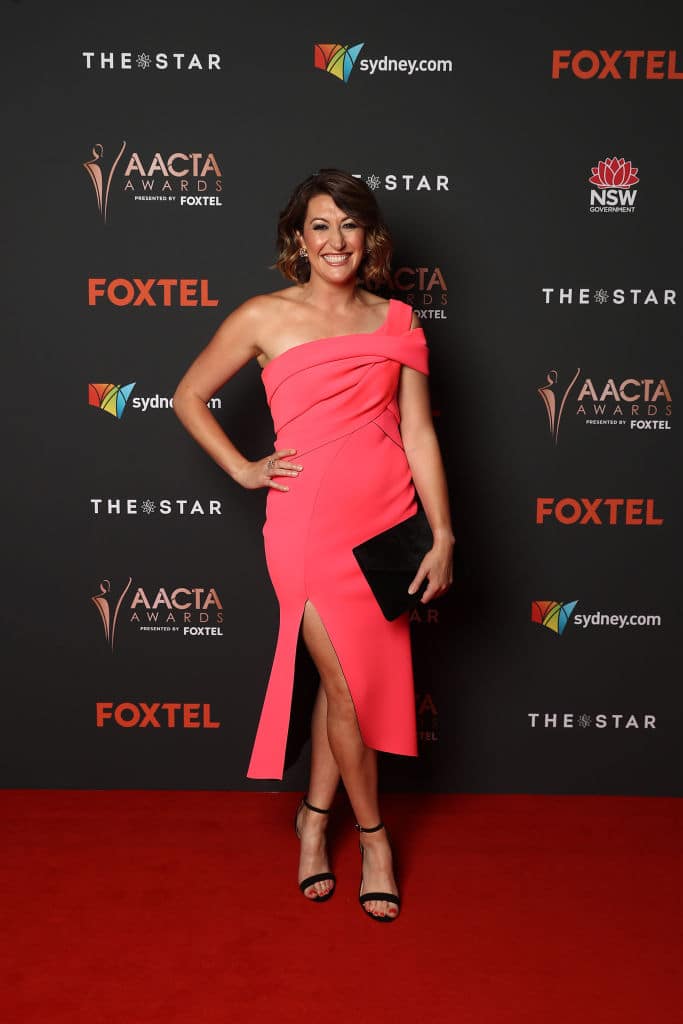 As of 2021, Celia Pacquola's age is 38. The multi-award-winning star celebrates her birthday on the 12th of February.
Career progression
Pacquola boasts of an illustrious career that stretches back to the late 2000s. She, precisely, shot into the limelight in 2006. Below is a summary of her career progress.
Comedy
This was when she appeared as a contestant in Raw Comedy. Over the years, she has performed in many comedy stages, making a name for herself.
Currently, she is the most sought-after female comedian in Australia. Besides performing, she has hosted and co-hosted a few notable TV shows and comedy festivals in her country. Some of them include the Melbourne International Comedy Festival and Warehouse Comedy Festival.
Acting
At the time of writing, she has 18 acting credits. The majority of them are TV roles. Below is a list of some of her top movies you may find interesting to watch.
The Librarians (2010) as Indigo
Laid (2011-2012) as EJ Griggs
Bored, Game? (2012) as Maria
Common Ground (2013) as Jill
Fancy Boy (2014) as Sarah
Offspring (2013-2014) as Ange Navarrro
It's a Date (2013-2014) as Cynthia
Kinne (2014-2015) as Guest cast
Fresh Blood Pilot Season (2015) as Celia
The Beautiful Lie (2015) as Dolly Faraday
Josh (2015) as Bridesmaid
Get Krack!n (2017) as Regan Jones
The Breaker Upperers (2018) as Anna
Rake (2018) as Nadia
Utopia (2014-2019) as Nat
Rosehaven (2016-2021) as Emma Dawes
Writing
In addition to stand-up comedy and acting, Celia is a gifted writer. Many might not know that she studied writing and drama. In 2021, she has seven writing credits. Some of them include: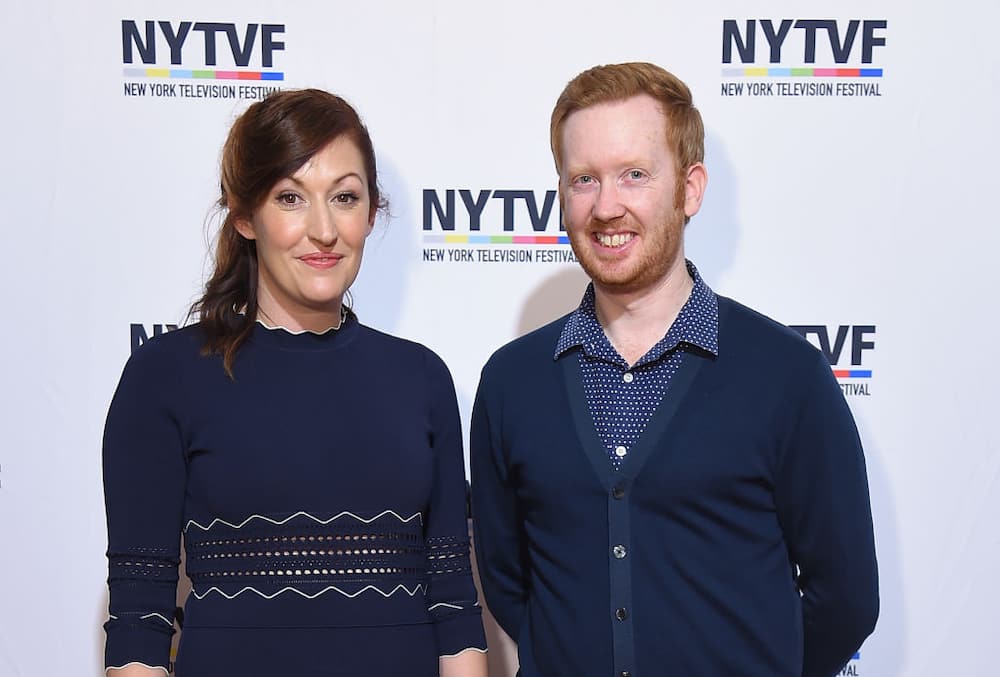 Good News Week – 17 episodes
Laid – 6 episodes
Warehouse Comedy Festival – 1 episode
It's a Date – 1 episode
Rosehaven – 32 episodes
As of 2021, she has won five awards and 15 nominations for her work in comedy and TV. Also, she emerged as the winner of the Dancing With the Stars competition in 2020.
How wealthy is Pacquola?
Considering Celia is a private person, she is yet to disclose her wealth to the public. Even so, Celia Pacquola's net worth allegedly ranges between $1 million and $5 million. However, based on her accomplishments, the value might be higher.
Celia Pacquola weight loss
In 2020, the Utopia actress shocked her fans when she lost 6 kilograms. During the time, she was contesting in Dancing With the Stars. Speaking in an interview, she revealed that she adhered to a strict dance schedule during the 12 weeks she was on the show.
It turns out; doing five hours of exercise a day affects your fitness! I'm the buffest I've ever been in my life, and now I reckon I've got two weeks in isolation to undo it all.
Celia Pacquola's height is another aspect of her body that people are interested to know. She has an average height that complements her weight and beauty.
Does Celia Pacquola have a partner?
She previously dated a man by the name of Toby Truslove between 2008 and 2013. Since then, she has not shared much about her love life. As a result, she is believed to be single.
What is the name of Celia Pacquola's baby? Unfortunately, she does not have one. She does not like children because they love bananas, and she is not a big fan of bananas.
Celia Pacquola is an incredible woman with a promising future in the show biz world. Notably, the stand-up comic has achieved a lot worth envying. Judging by her accomplishments, she is a force to reckon with in the Australian entertainment scene.
READ ALSO: Nakyung Park age, children, husband, painting, art, net worth
Briefly.co.za shared a thrilling post about Nakyung Park. She is a gifted artist and painter who hails from Seoul, South Korea. The majority of her followers popularly know her for being the wife of actor Wisely Snipes.
The 43-year-old has been a painter from a tender age. Over the years, she has created some of the finest wall paintings and sketches worth admiring. Notably, the mother of four has been married to Snipes for close to three decades.
Source: Briefly.co.za