As Die Skoen Pas Teasers for June 2021: Yasemin's dinner party turns into a dilemma
The creativity behind the scripting of As Die Skoen Pas soapie show is unique. Compared to other love dramas, the twist and turns in this highly engaging television series are second to none. What will Omer do to the tempting offer coming from Fikret, and why does Yasemin insists on having Koray shoot the photos for her production? As Die Skoen Pas teasers for June 2021 episodes prepare you for what is upcoming this month.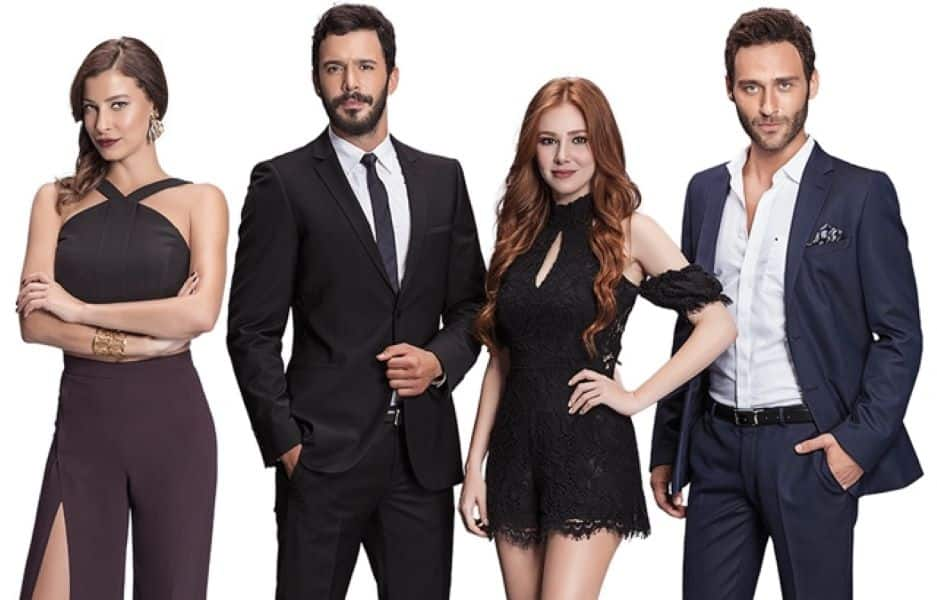 As Die Skoon Pas in Turkish means If The Shoe Fits. The show originally was titled Love for Rent before it was dubbed in the Afrikaans. As Die Skoen Pas full story is about Defne Topal, a waitress who finds herself in a love game when she needs money to pay off her brother's debt. Ömer Iplikçi, a show designer, shows up one day and abruptly kisses her because he wants to save himself from a blind date that his aunt arranged for him.
As Die Skoen Pas teasers for June 2021
Since the launch of As Die Skoen Pas Turkish series on eTV in January 2021, the love show's distinctive way of capturing and retaining viewers' attention is mind-blowing. With the drama, bribery, blackmail, and an improbable match that the show is packed with, if you are thinking of watching a new soapie, you will find As Die Skoen Pas telenovela perfect!
Episode 97 - Tuesday, 1st of June, 2021
Fikret Gallo succeeds in enchanting everyone present with a blend of magic and fragrance. Meanwhile, Nihan's childlessness begins to affect her mental health. Elsewhere, Koray tries to convince Omer into throwing a party in his honour.
Episode 98 - Wednesday, 2nd of June, 2021
Omer gets a tempting offer from Fikret. Yasemin delivers shocking news to Sinan. Ismail renders help to Omer, which will change his life forever. Nihan and Sedar are still having issues regarding the baby, while Koray finally gets his wish for a grand party.
Episode 99 - Thursday, 3rd of June, 2021
It turns out that Frikey's surprise birthday is not a surprise after all. Nihan finds out she is pregnant with a child, and the news excites Turkan. The downside to this news is that Nihan expects everyone around to do anything she demands.
Episode 100 - Friday, 4th of June, 2021
Sude and Neriman make things difficult for Defne, and Yasemin decides to discontinue the support for Sinan. Fikret and Omer seem to be enjoying smooth sailing in their relationship. Nihan's hormonal triggers do not make things easy for everyone.
Episode 101 - Monday, 7th of June, 2021
Defne's debts are due, and she urgently needs money to pay them off. She gets help but in the most unlikely places and at a harrowing cost for Omer. The fashion show is enthralling and filled with lies. This series of events would hurt the relationship between Omer and Defne.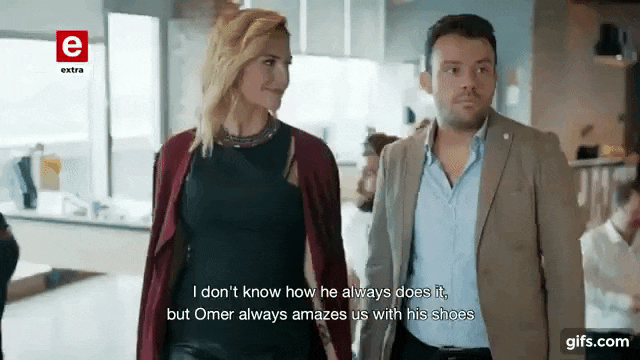 Episode 102 - Tuesday, 8th of June, 2021
The lies are getting to everyone, and choices become even more demanding. Omer and Defne leave a message with Sitki at the barber's shop with the hope that it would get to their target audience. Koray gets a princely treatment from Yasemin, and she offers him a suitable place for an exhibition along with a limo and a driver. He will agree to shoot the photos for her production. Sude challenges Defne about deceiving Omer.
Episode 103 - Wednesday, 9th of June, 2021
Omer succeeds in making good use of a bad situation while Fikret is denied access. The planned marriage between Omer and Defne causes expected commotion.
Episode 104 - Thursday, 10th of June, 2021
When the show gets cancelled, it is disastrous for participants. Koray later regrets his decision to agree to shoot Yasemin's photos. Defne looks like the scapegoat after Sinan and Omer betray Sude. The families of the potential husband and wife meet over an organised dinner.
Episode 105 - Friday, 11th of June, 2021
To get Koray to return to work for the Passionis, Neriman persuades Necmi to discuss with the people that matter. Deniz asks Defne out on a date but vows to tell Omer about the loan she took if she says no. Sude is playing along with Deniz's game.
Episode 106 - Monday, 14th of June, 2021
When Sinan falls sick, he does not lack attendance by beautiful damsels. Omer and Friket commence work on a fresh project while Defne is coming to the reality of the person she calls boss. This knowledge proves harmful and more enemies target her. Sude challenges Omer over the relationship between their respective families.
Episode 107 - Tuesday, 15th of June, 2021
The availability of several ladies willing to take care of sick Sinan displeases Yasemin. Defne now knows about a date that is very vital to Omer. Koray does not seem to be getting out of his troubles anytime soon.
Episode 108 - Wednesday, 16th of June, 2021
It is springtime, and everyone feels loved. Hulusi accepts that he must mend his relationship with Omer to stand a chance of getting an invitation to the wedding ceremony. Ismail experiences despair after Nihan's matchmaking attempt goes awry.
Episode 109 - Thursday, 17th of June, 2021
The appearance of Fikret Gallo at Yasemin's dinner party sends everyone into a state of dilemma. Defne seeks solace in the bathroom.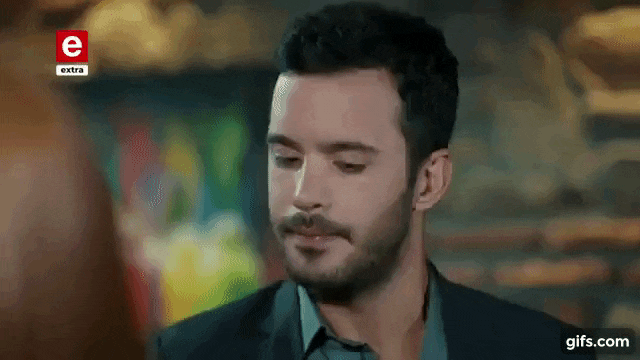 Episode 110 - Friday, 18th of June, 2021
Friket disappointedly finds out about Omer's girlfriend. The connection makes the situation even more horrible, and Deniz begins to act strange. The romance between Yasemin and Sinan becomes a sight to behold.
Episode 111 - Monday, 21st of June, 2021
Defne and Omer's pre-honeymoon is disrupted when Koray announces the wedding plans before it is due. This happens with Defne in Passionis. When Deniz gets to Cherie and hears of Defne's disappearance, he is mad with rage.
Episode 112 - Tuesday, 22nd of June, 2021
Fikret chooses to tell Omer how they met as teenagers when he went to mourn the death of his mother by the hillside. After inviting Hulusi to a dinner, Turkan and Nihan convince Defne to plead with Omer so that Hulusi can participate in the wedding.
Episode 113 - Wednesday, 23rd of June, 2021
Defne is in a dark place as she has a lot of people on her trail. Omer finds it hard to believe that Fikret and Defne will instead tackle their problems without seeking help.
Episode 114 - Thursday, 24th of June, 2021
Omer and Defne enjoy a romantic evening. Yasmin and Sinan's association is getting stronger when Ismail and Defne are looking to bury the hatchet. Yasemin is not pleased to discover that Koray found a way to attend the fashion show.
Episode 115 - Friday, 25th of June, 2021
Neriman is concerned about her daughter's romance with Sinan. When Friket and Omer realise their past, it will harm Omer's relationship with Defne. However, Omer is not the only one with someone from the past.
Episode 116 - Monday, 28th of June, 2021
Neriman's plot to start a romance between Sude and Sinan is coming along. Defne and Omer become jealous, and this has a telling effect. Hulusi makes a loving gesture towards Turkan, and the fashion show takes place.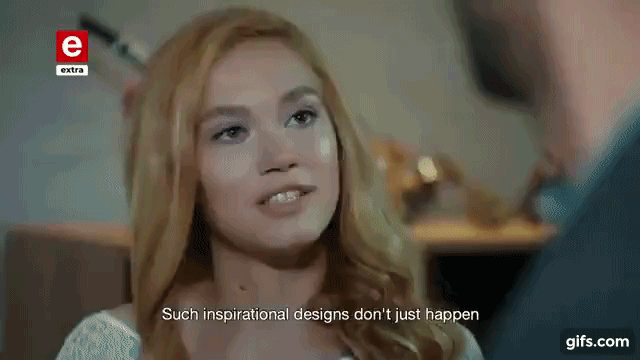 Episode 117 - Tuesday, 29th of June, 2021
Neriman and Koray find themselves in a mess on the night of the fashion event while conspiring against Yasemin. Koray is booed off, and this leads to his depression. Yasemin does not find Sude's dance floor antics funny. What will she do about it?
Episode 118 - Wednesday, 30th of June, 2021
When Defne meets with Omer at a conference and overhears him talking to Feryal, she becomes anxious.
Koray
Koray successfully convinces Omer to throw a grand party for him. Also, to make him handle the photo shoots for her production, Yasemin gives Koray a princely treat. After accepting to do it, he later regrets it. Now that he has landed himself in trouble, how will he come off it?
Yasemin
Besides delivering shocking news to Sinan, Yasemin also makes up her mind not to support him any longer. After finding out that more ladies are willing to attend to Sinan's needs, she feels uncomfortable. Unfortunately, when she discovers that Koray has found a way to participate in the fashion show, sorrow fills her heart. Will she learn her lessons from everything that happens at her party?
These As Die Skoen Pas teasers give just a taste of what is to be expected in the coming days. Will the tangibility of Fikret and Ömer chemistry last long? Do not miss As Die Skoen Pas full episodes on eExtra from Mondays to Fridays at 19h30.
READ ALSO: Doodsondes 3 Teasers for June 2021: Are Kaya and Ender ready to cut the knot?
The Doodsondes Turkish series teasers for June 2021 are out. As published on Briefly.co.za, discover how Yigit ends it with Lila and why he makes up his mind to never have anything to do with her again. Also, find out if Kaya and Ender's joy will last forever as they get more intimate.
Source: Briefly News