Crystal Espinal: All you need to know about Tyreek Hill's girlfriend
Crystal Espinal is widely recognized for being Tyreek Hill's girlfriend from 2014 to 2019. Tyreek is a wide receiver for the Kansas City Chiefs of the National Football League. The pair's relationship has continuously received media attention since 2014 after Hill physically abused her when she was eight weeks pregnant with their first son. In early 2019, they were both temporarily denied custody of their then 3-year-old son after being spotted with a broken arm.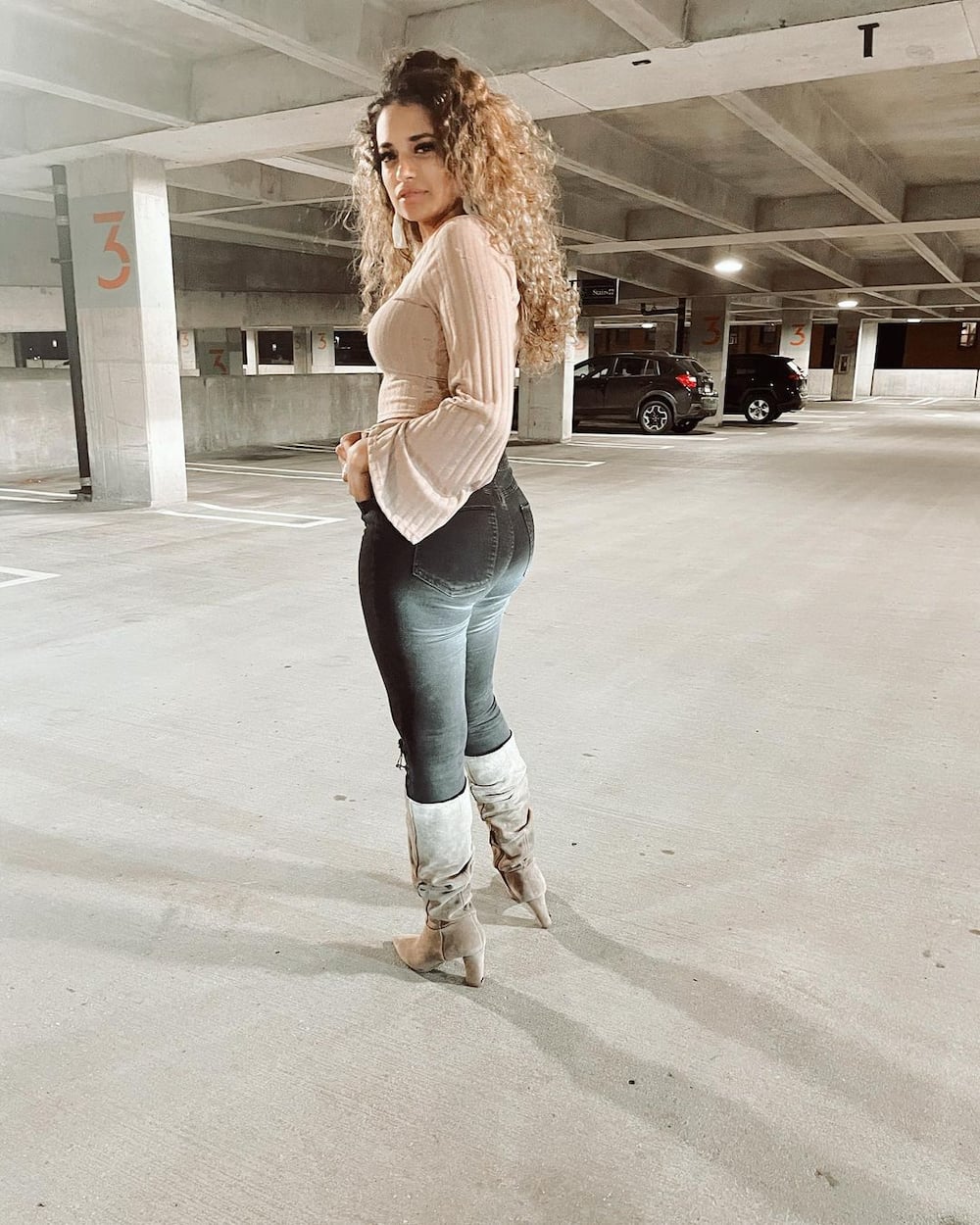 Crystal Espinal's relationship with Hill has not been one of the best, but she stayed for four more years after being assaulted. How has it been for her? Read on for more details about her motherhood and why she ended things with the NFL player.
Profile summary
Full name: Crystal Espinal
Date of birth: 4th August 1994
Crystal Espinal age: 26 years old in 2021
Height: 1.67 m
Marital status: Single in 2021
Nationality: American
Profession: Entrepreneur
Crystal Espinal Twitter: @CrysEspinal
Crystal Espinal Instagram: @crysespinal
Early life and education
Crystal was born on 4th August 1994 in Dante, Texas, United States. Her dad is called Sergio Espinal, and he used to be a baseball standout at Oklahoma State University, while her mother is Dana. She was raised alongside one brother known as Brandon.
Tyreek Hill's former girlfriend went to Tahlequah High School and later joined Oklahoma State University.
Crystal Espinal relationship
Her most publicized relationship was with Tyreek Hill, an American football wide receiver for Kansas City Chiefs of the NFL. The two met while studying towards their bachelor's degree at Oklahoma State University and started dating in 2014.
Their affair has not been a smooth ride for either of them. In 2014, Hill was accused of physically abusing and strangling Espinal, who was eight weeks pregnant with his son. The NFL player pleaded guilty to all the charges and was sentenced to 3 years of probation, a one-year batterer's program, an anger-management course, and he also underwent a domestic-abuse assessment.
How many kids does Tyreek Hill have?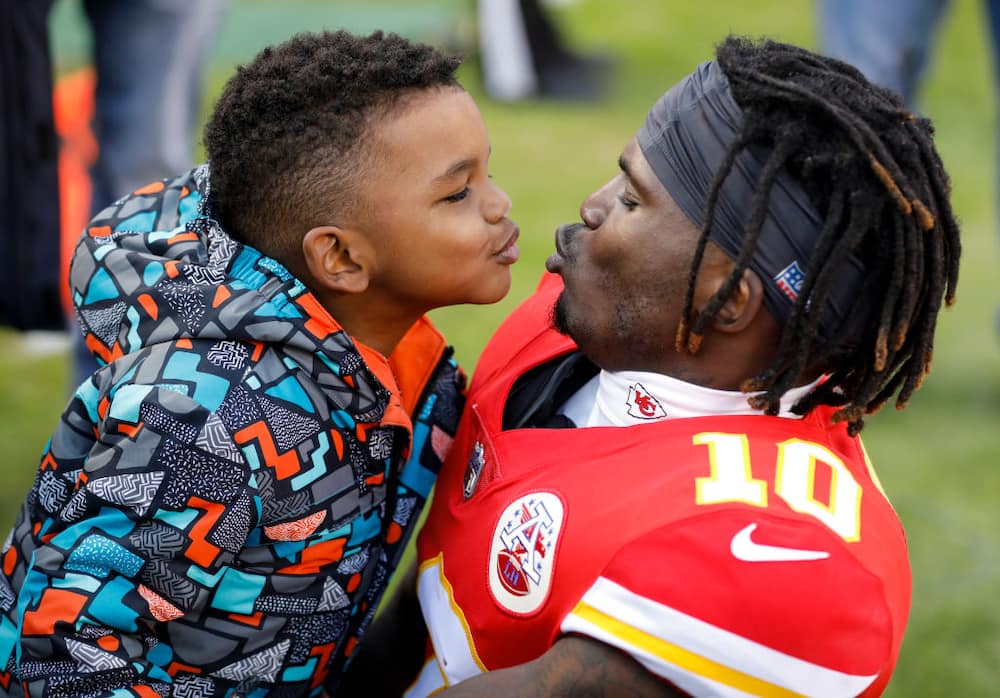 Tyreek Hill and Crystal Espinal welcomed their first son Zev in July 2015 and were later blessed with twins in July 2019.
Who has custody of Tyreek Hill's kid? In early 2019, Crystal Espinal's son, who was only three years old, was temporarily removed from the custody of both his parents by the Kansas Department of Children and families after being spotted with a broken arm.
Espinal has sole legal custody of Zev, but Hill is seeking joint legal custody.
In July 2019, soon after giving birth to twins, Hill's former fiancé filed a petition in Johnson County District Court to have sole legal custody of Crystal Espinal twins. In the court statement, Espinal revealed that she and the NFL player are not married, have never been, and do not intend to enter the union.
Who is Tyreek Hill married to?
He proposed to Crystal in 2018, but the relationship never moved past the engagement step. As of June 2021, the NFL player is not married but is in another relationship. After breaking up with the mother of his son, he moved on with Keeta Vaccaro. Tyreek Hill fiancé in 2021 is the sister of Kenny Vaccaro, a fellow National Football League player.
Who is Tyreek Hill's father?
The player's father is Derrick Shaw, but he did not grow up with his then young father. Hill was raised by his teenage mother, Anesha Sanchez and his maternal grandparents, Herman and Virginia Hill.
Crystal Espinal images
The life of Tyreek Hill's ex-girlfriend has been an open book because of their endless publicized court battles that almost ruined the player's career. Here are a few facts about her in pictures.
Oklahoma State University alumni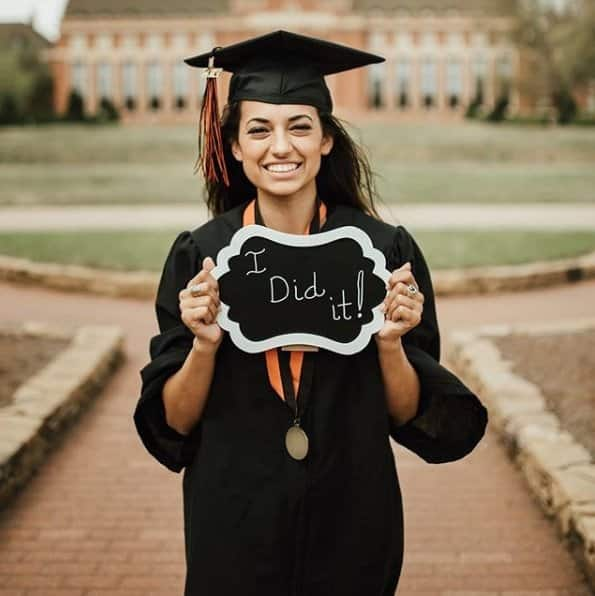 Espinal attended Oklahoma State University to study towards her bachelor's degree. She is yet to reveal what she majored in.
Tyreek Hill's former fiancé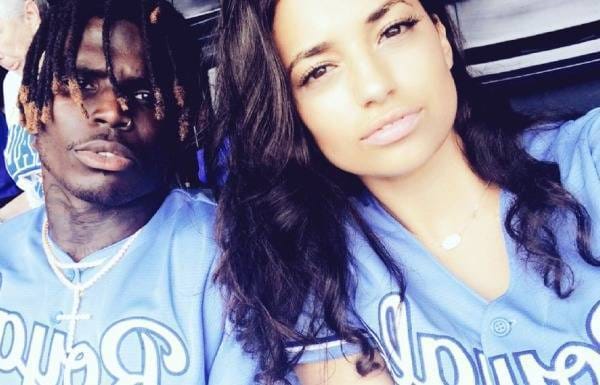 Espinal and Tyreek met while studying at Oklahoma State University. They started dating and got engaged in 2018. However, they broke off the engagement and are now leading separate lives. The NFL wide receiver has already moved on with Keeta Vaccaro, Kenny Vaccaro's sister.
Victim of domestic violence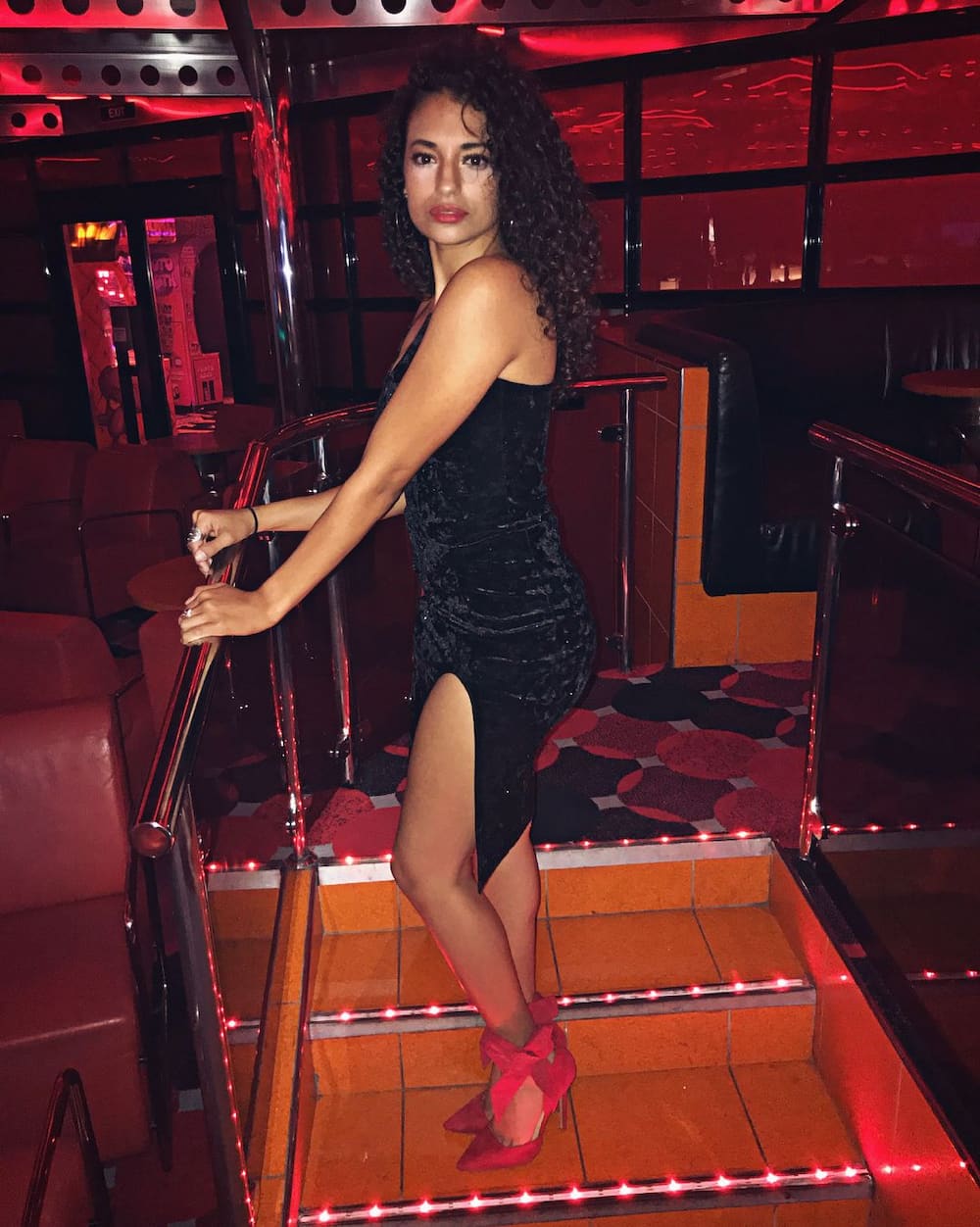 In 2014, Crystal was physically abused and choked by Hill at his apartment. She was eight weeks pregnant with her son Zev at the time. Espinal filed a domestic assault and battery by strangulation case against him, and he pleaded guilty to all charges. In 2019, Tyreek was also accused of injuring his then 3-year-old son's arm, but the case was dropped due to lack of evidence.
Mother to three kids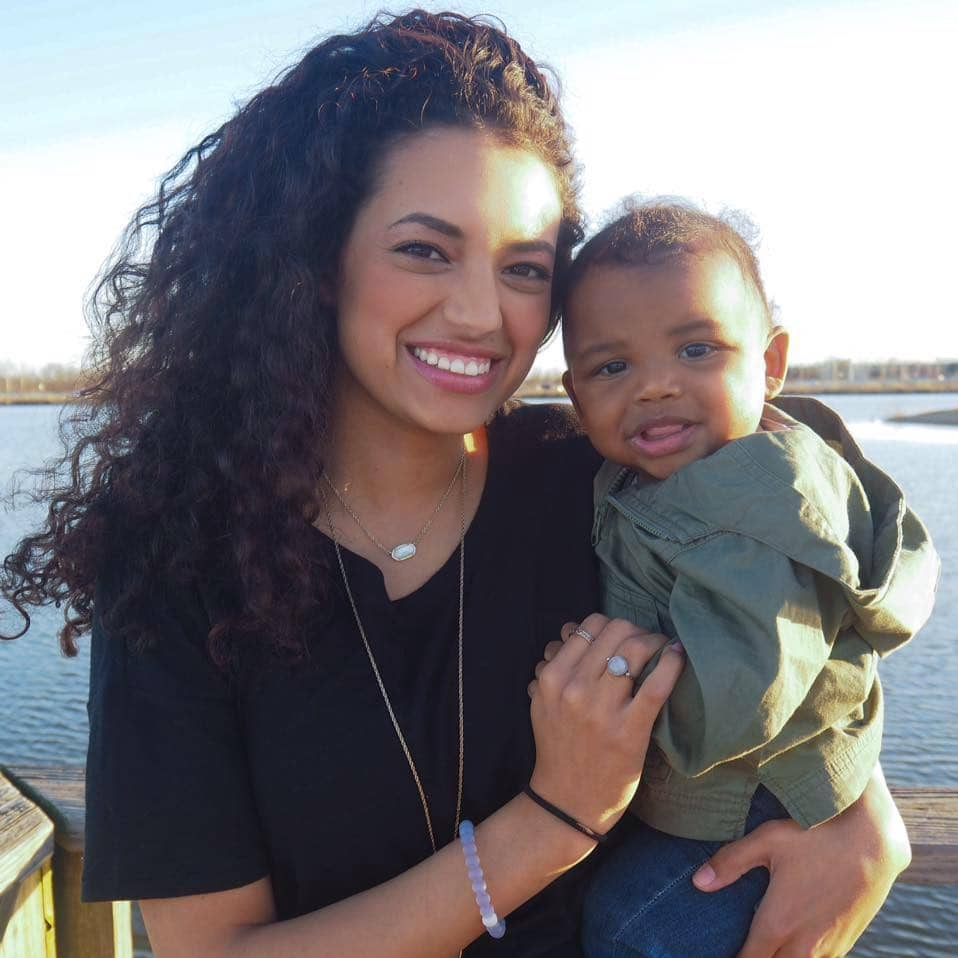 Tyreek Hill's former fiancé is a mother to three children, her son Zev and twins born in July 2019. According to numerous publications, she is raising the kids as a single mother. In 2019, she filed a petition for sole legal custody and child support.
Crystal Espinal has had a rough time being Tyreek Hill's girlfriend. How will life be for her now that she is a single mother to their three kids? Fans are hoping that everything will work out well for her.
READ ALSO: Mary Anne Barlow age, husband, movies, awards, profiles, net worth
M-Net's Legacy fans know Mary Anne Barlow as the tenacious Felicity Price, the show's main antagonist. Why is she away from the screen?
Briefly.co.za published lesser-known facts about her personal life and outstanding career in the South African entertainment industry.
Source: Briefly News