Uzalo Teasers for June 2021: Tables turn for Sibonelo and Nkunzi
Uzalo Teasers for June 2021 are here, and if you thought the most recent episode was intense, you should brace yourself for a rollercoaster of events. You will be startled by the sudden twists and how tables will turn for your favourite Uzalo cast members. Meanwhile, the teasers highlight the juicy gist in the oncoming episodes.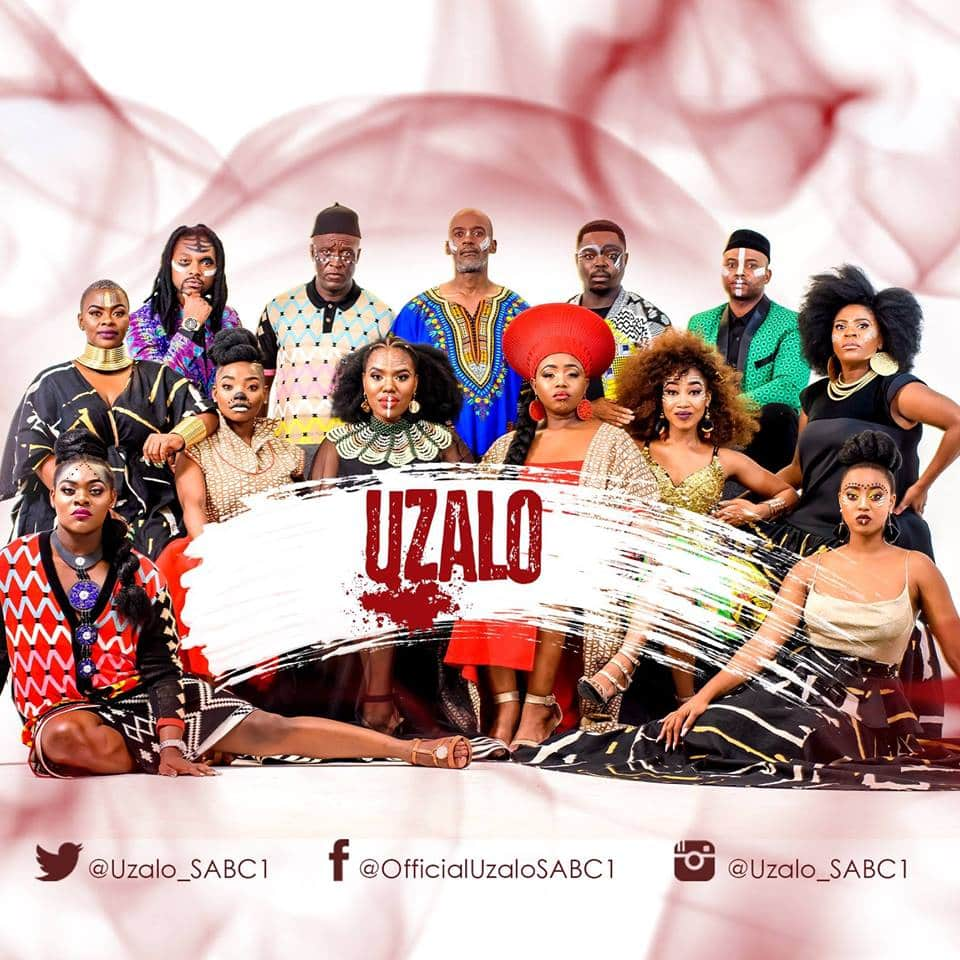 Uzalo storyline gets better by the day, and the suspense at the end of an episode makes you wish for more. In June 2021, fate seems to have taken a new trajectory for Nkunzi and Sibonelo, and it looks like it is the end for them and their shoddy business. But, are the consequences as bad as they had imagined? Will they get their freedom after their experience? Who among Uzalo cast members has thrown them under the bus? Check out these Uzalo Teasers for June 2021 for answers to these questions and more.
Uzalo Teasers for June 2021
Uzalo June 2021 teasers highlight Mr Mbatha's attempts to control the church regardless of the tension in KwaMashu. Elsewhere, Bongz hopes to find love despite the complications in his situation, and Nkunzi hopes to get his life in order. But, will their wishes bear the desired fruits?
Episode 62 - Tuesday, 1st of June 2021
Liyana and Sbu differ in ideas, and Nkunzi humiliates Nosipho. Later, Nkunzi and Pastor Gwala share a meal and discuss their feud.
Episode 63 - Wednesday, 2nd of June 2021
Sbu's enthusiasm makes Liyana feel out of place, and Mr Mbatha plans to preach the gospel in KwaMashu, although Pastor Gwala sidelines him. Later, Nkunzi attempts to calm Sobhuza's widow.
Episode 64 - Thursday, 3rd of June 2021
Sbu makes another significant stride in knowing what women want, and Mbatha relentlessly commits to ensuring that his plan bears fruit. But, elsewhere, the rift between Nosipho and the Mhlongos grows dangerously.
Episode 65 - Friday, 4th of June 2021
Mr Mbatha's sweet words capture everyone's attention, and they fall for everything he says. Meanwhile, Mondli insists on ensuring to bring Nkunzi down.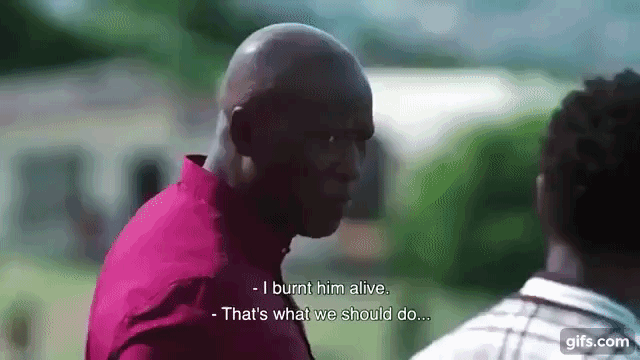 Episode 66 - Monday, 7th of June 2021
Mrs Madlala faces another challenge, and Mbatha's master plan hits a brick wall. Mondli persuades Nosipho to make a brave move.
Episode 67 - Tuesday, 8th of June 2021
Mzweze and Screwdriver splurge, and Pastor Gwala refuses to fall for a criminal's trap to make him change his mind. Elsewhere, Nosipho's plan to prove that Nkunzi is a wanted criminal hits another hurdle.
Episode 68 - Wednesday, 9th of June 2021
Screwdriver's plan bears the desired fruits, and Mr Mbatha concocts another plan to make himself the most influential man in the neighbourhood. Later, Nkunzi starts thinking of ways to fill his empty house.
Episode 69 - Thursday, 10th of June 2021
Mr Mbatha offends Abazalwane and gathers support for his set to rival the Park service, and Screwdriver fails to notice that someone is extorting him. Later, Sibonelo starts to worry when he realises that Nkunzi disappeared without a trace.
Episode 70 - Friday, 11th of June 2021
Nosipho worries that something is off at the panel beaters, and Mr Mbatha's plan fails again. Will he give up on his unquenchable thirst for power?
Episode 71 - Monday, 14th of June 2021
Nosipho's fear gets the better part of her, and Nkunzi realises that he is hitting rock bottom. Meanwhile, Pastor Gwala creates a good impression before the church members, and everyone falls for his ideas.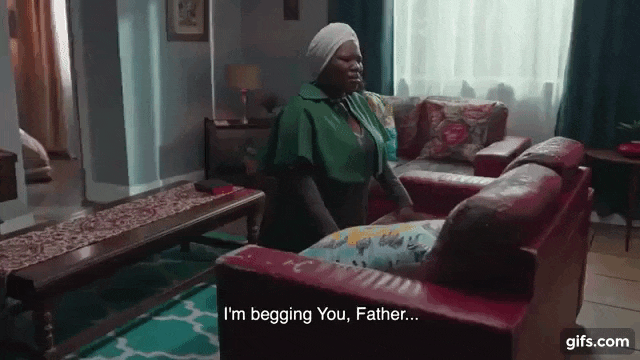 Episode 72 - Tuesday, 15th of June 2021
Screwdriver realises that he might be depleting his cash cow, and Nosipho makes a grievous mistake with the bugging device. Later, Nkunzi makes a significant decision about the church.
Episode 73 - Wednesday, 16th of June 2021
Mzwezwe learns about the scam, and it causes him a panic attack, and Mr Mbatha hides in his backroom. Later, Sibonelo takes control of KwaNjomane.
Episode 74 - Thursday, 17th of June 2021
Mbatha initiates a new mission while Pastor Gwala and his community gather to fight for KKC. Elsewhere, Sibonelo meets with Nosipho even though people do not respect him.
Episode 75 - Friday, 18th of June 2021
Nonka worries about Nosipho's intentions while the battle for the church heightens.
Episode 76 - Monday, 21st of June 2021
Sibonelo catches Mzwezwe and Screwdriver red-handed, and Nkunzi's downfall becomes irreversible. Later, Mr Mbatha tries to dupe Pastor Shezi into paying for the church.
Episode 77 - Tuesday, 22nd of June 2021
MaMlambo gets the smart idea to host a concert with Hlengiwe Mhlaba in raising more funds for project #SaveKKC. Later, Bongz decides to take things a notch higher with Mrs Madlala; hence, he reaches out to MaDongwe for help.
Episode 78 - Wednesday, 23rd of June 2021
KwaMashu is plunged into darkness, while Nosipho's disdain of Nkunzi leads her to do the unexpected. Meanwhile, MaDongwe joins Bongz in planning the most romantic proposal.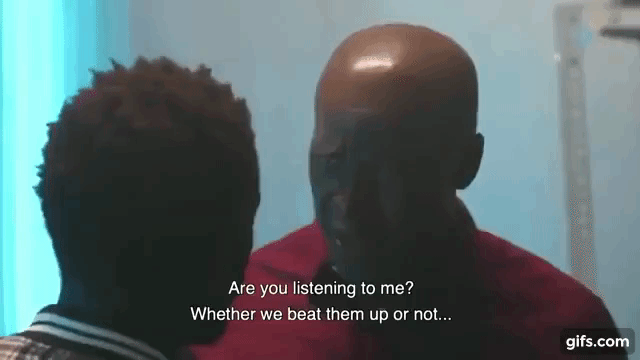 Episode 79 - Thursday, 24th of June 2021
Mr Mbatha avoids paying his debt, and Njeza opts to use desperate measures to solve his complicated situation. Later, a stranger offers to help Lilly navigate her situation.
Episode 80 - Friday, 25th of June 2021
The electricity crisis in KwaMashu gets out of control, and Nosipho gets pissed off when she learns that the police have not yet arrested Nkunzi.
Episode 81 - Monday, 28th of June 2021
Njeza convinces Hleziphi to join him in the cable theft business, and Abazalwane members celebrate having their church back. Later, the police show up to arrest Sibonelo and Nkunzi.
Episode 82 - Tuesday, 29th of June 2021
A heartbroken Bongz puts Mrs Madladla in her place, and Njeza and Sbu are arrested. Later, an unforeseen decision leaves the church members frustrated.
Episode 83 - Wednesday, 30th of June 2021
Nosipho vows to protect her family legacy, and Lily nearly bursts Njeza with the cable theft tools. Meanwhile, Nkunzi insists on evidence about the allegations levelled against him.
Nkunzi
Nkunzi wages war on a helpless Nosipho and decides that it is best to end his feud with Pastor Gwala. He decides to start life on a clean slate, unaware that Nosipho is planning his downfall. Nosipho faces the police and gives them evidence to implicate Nkunzi, and later, they arrest him. Will he end up in prison? If not, how will he prove his innocence?
Mr Mbatha
Mr Mbatha's unquenchable thirst for control over the KwaMashu church leads him to resort to dangerous means. He captures the attention of the church members through his speech, although Pastor Gwala sidelines him. When his plan to become the most influential man in KwaMashu fails, he devises another plan to rival the park service, although Pastor Gwala starts the #SaveKKC campaign. Later, Mr Mbatha comes to terms with the reality of how complicated his situation is and the need to pay his debt. Will he give up on his mission?
Uzalo teasers for June 2021 are a testament to how heated up the drama is and how much will happen in the oncoming episodes. You cannot afford to miss out on an episode, so tune in to SABC1 from Mondays to Fridays at 20h30. You will in for a bumpy ride.
READ ALSO: Arendsvlei Teasers for June 2021: Will Wendy prove her innocence?
Briefly.co.za recently published elating Arendsvlei teasers for June 2021. You cannot miss out on the juice on how Wendy's life will change.
Arendsvlei teasers for June 2021 highlight Wendy's woes and how some of her closest friends turn against her when they take the stand. Will they throw her under the bus? Will the court ruling favour her testimony?
Source: Briefly News