These Streets teasers for June 2021: An exciting new telenovela on Zee World
Are you ready to experience another exciting Indian adventure? These Streets is a new telenovela that premieres on Zee World in June 2021 after the last episode of Ring of Fire. Below are These Streets teasers for the show's premiere episodes.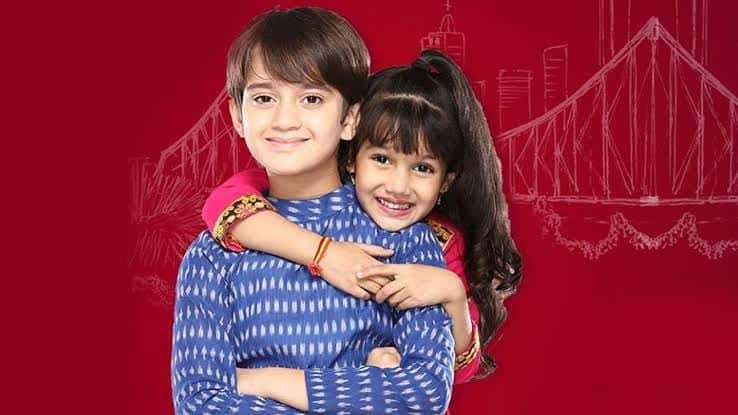 These Streets on Zee World is a narration that revolves around the lives of Shantanu and Puchki. They became best friends as children but were separated when Shantanu was adopted. They meet later as adults, but societal constraints almost kill their romance. Follow the new soapie to discover how they maneuver through the hurdles.
These Streets teasers June 2021
How exciting is the new romantic drama on Zee World? Here is what is coming up in These Streets June episodes.
2nd June 2021 (Wednesday – Episode 1)
An expectant Arpita accompanies her husband to Kolkata to meet her in-laws. She hopes that they will not reject her after the two tie the knot without the in-laws' consent. Later, she goes to the temple to ask Goddess Durga to give her a baby girl after coming across a lovely small boy called Shantanu.
3rd June 2021 (Thursday – Episode 2)
An infuriated Puchki seeks revenge for her friend after Beauty injures Shantanu. Later at Ganga Ghat, a pandit tells Puchki that she was born out of wedlock and refers to her as despicable. She wants Arpita to explain to her what father means.
4th June 2021 (Friday – Episode 3)
Puchki defies Shantanu's warnings and comes out of the room after spotting the visitors from the room. However, her plans are ruined by Beauty, who ensures she is locked up in a dim room. At night, Puchki prays as Shantanu has advised her and gets ecstatic when she wakes up to answered prayers. Elsewhere, Arpita gets to see the footage made by Beauty from Inspector Daroga.
7th June 2021 (Monday – Episode 4)
Puchki goes to see Shantanu but fails to see him when goons sent by Beauty attempt to abduct her. Later, Arpita starts to worry when she fails to see her daughter.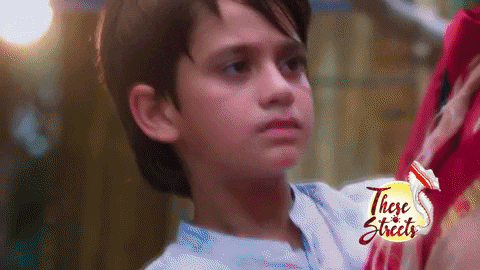 8th June 2021 (Tuesday – Episode 5)
Thakur Maa grasps Arpita and Puchki and makes Arpita pay for escaping from Pari Mahal, but she dares him. Later, Arpita sees Chanda meeting a man in secret, and she seeks answers from her. She is excited when Chanda discloses why she met the man without her knowledge. Arpita sees the light at the end of the tunnel for Puchki's future.
9th June 2021 (Wednesday – Episode 6)
Shantanu's date of birth is approaching, but he is angry after finding out that he is about to be adopted. Puchki comforts him when he finds him crying. After Shantanu tells Puchki that he does not want to be separated from her, she asks him to join her in prayers to ensure they stay together forever.
10th June 2021 (Thursday – Episode 7)
Puchki and Shantanu find a place to hide but are later discovered by Beauty. After refusing to surrender and making attempts to escape from a furious Beauty, Puchki falls off the railing.
11th June 2021 (Friday – Episode 8)
After regaining consciousness, Puchki asks Arpita about Shantanu, and she tells her about his departure. Shantanu leaves with Arindam in his car as an emotional Puchki tries to call him. Chanda feels terrible about giving Shantanu away but has faith that his future is going to be bright. However, Arindam's father has a different opinion and reprimands her.
14th June 2021 (Monday – Episode 9)
Nilambar disobeys Ravindra's orders and lets Shantanu accompany her to the wedding, where she introduces him to Ravindra's friends. Chanda asks Thakur Maa to let her take Puchki to school, but she declines.
Later, Beauty manages to persuade Thakur Maa to give Puchki a chance to go to school to earn them more business. On the other hand, Shantanu goes by the name Shaan Majumdar as he starts a new life with his foster parents.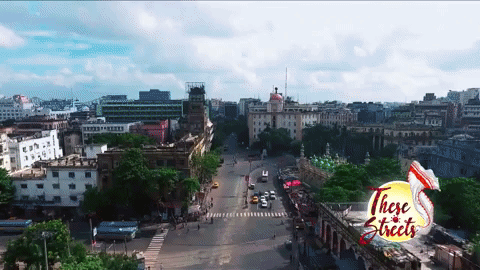 15th June 2021 (Tuesday – Episode 10)
Nivedita feels dizzy and loses consciousness after being swirled around by Shantanu as they play. A worried Majumdar family is happy when the doctor reveals that Nivedita is well. Elsewhere, Pari Mahal mourns someone's death.
16th June 2021 (Wednesday – Episode 11)
Puchki gets away and seeks a midget's help to rescue her from Beauty, and the midget promises to help her. Later, an emotional Shantanu cries after returning home without seeing Puchki, but she surprises him as she gets into his room at that moment.
17th June 2021 (Thursday – Episode 12)
Chanda wants Thakur Maa to punish Beauty after acting irresponsibly towards Puchki. Elsewhere, Nivedita wants Arindam to explain to him where Shantanu came from.
18th June 2021 (Friday - Episode 13)
Puchki falls off the railing as she tries to escape Beauty's wrath, and Arpina and Chanda rush her to the hospital. However, the doctor refuses to attend to her and insists that they should pay the money first. Later, Beauty answers Chanda's phone call and tells him what to do with Puchki, and when the doctor agrees to attend to Puchki, he asks them to leave. Later, Beauty tricks Thakur Maa into believing that Chanda has ill intentions towards her.
21st June 2021 (Monday - Episode 14)
Arpita convinces Shantanu's foster father to adopt her daughter as well, although he refuses to do so, and when he asks her to come over, he prefers to check up on Puchki instead. When Puchki regains consciousness, she questions Arpita about Shantanu, and Arpita puts her worries to rest by telling her that he left and will never return. Puchki tries to stop him from going by calling his name to no avail.
22nd June 2021 (Tuesday - Episode 15)
Shantanu gets into the car and leaves with Arindam despite Puchki's attempts to call his name. Chanda equally feels devastated to watch him go, although he feels relieved to think that he has the opportunity to build a better future. Elsewhere, Arindam and Shantanu meet Nevidita at Arindam's house, and she is overjoyed when he calls her his mother. Later, Arindam's father scolds him for adopting a ten-year-old child and insists that it would be easier to instill morals in a younger child.
23rd June 2021 (Wednesday - Episode 16)
Puchki prays to god and hopes for Shantanu's return, and Nivedita refuses to support Ravindra's decision to abandon Shantanu. Later, Nilambar goes against Ravindra's orders, brings Shantanu to the wedding, and introduces him to his old friends. Later, tension reigns when Ravindra comes to make an announcement. Elsewhere, Pathan rescues Puchki from a fire.
24th June 2021 (Thursday - Episode 17)
Chanda gets carried by Puchki's miseries and how painful her life has been lately. Therefore, she reaches out to Thakur Maa with a new idea to send her to school. However, Thatu Ma refuses.
25th June 2021 (Friday - Episode 18)
Nivedita faints after Shantanu twirls her playfully, and at the hospital, the Majumdar family members are relieved when the doctor says she is okay. Elsewhere, Thakur Maa orders Pathan to call the doctor when she notices that Arpita is falling ill. Later, Nivedita convinces Ravindra to let the boys stay when he hints about sending Shantanu back. An untimely death sends Pari Mahal into a grieving mode.
28th June 2021 (Monday - Episode 19)
Arindam discovers Shantanu's strong bond with Puchki, and he scolds him forcing him to end their friendship.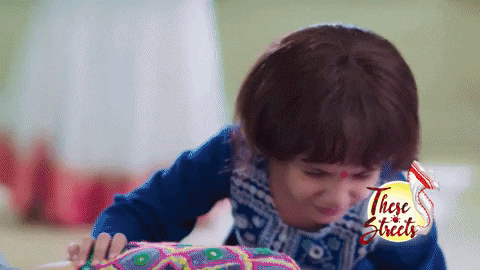 29th June 2021 (Tuesday - Episode 20)
Chanda approaches Thakur Maa and poses the idea to send Puchki to school, although Thakur Maa refuses. However, Beauty convinces her to change her mind by telling her that Puchki could help them get more business. Elsewhere, Shantanu receives a new identity as Shaan Majumdar, and he grows his relationship with his foster parents. Later, Shantanu receives a call from Puchki, although Nivedita interrupts them and asks her for her address. However, Chanda gets worried when she hears her questions and disconnects the call.
30th June 2021 (Wednesday - Episode 20)
Shantanu asks his mother for permission to leave the house and go to the temple, and Beauty stops Chanda from letting Puchki go to the temple; instead, he takes her to a function. At the event, Beauty convinces Puchki to dance with one of the members of his troop, and after her dance, Puchki manages to escape. She asks a midget to cover her tracks as she heads out.
What happens to These Streets cast?
Indian telenovelas are known to be captivating, and These Streets is no exception. With a talented cast that brings the drama to life, fans should get ready to experience one of India's greatest fictional love stories. Here is a recap of what happens to some of the characters in These Streets premiere episodes.
Shantanu
Shantanu is best friends with Puchki, and they grow so fond of each other that their lives become intertwined. However, fate has other plans for their friendship since Shantanu moves in with his foster parents in a different town. Their attempts to keep in touch face a couple of hurdles, although eventually, they manage to find each other. Will Beauty succeed in ruining their budding friendship?
Puchki
Puchki is born in a troubling setting, and despite her mother's attempts to convince her husband to adopt her, she gets rejected. She is left under Thakur Maa's care, although Beauty mistreats her. She is denied access to education, and when Beauty convinces Thakur Maa to let her go to school, he does with ill motives. Later, she escapes and hooks up with Shantanu. How will Beauty react when he finds her?
Zee World is indeed a world of entertainment, as revealed by the above These Streets teasers for June 2021 premiere episodes. Follow Shantanu and Puchki's fascinating love story from Mondays to Fridays at 7.00 p.m.
READ ALSO: DiepCity Teasers for June 2021: Fistos is punished for abusing Sne
Briefly.co.za highlighted the drama to expect in the June episodes of DiepCity on Mzansi Magic. The show continues to follow the adventure of Nox and her three friends in crime as they strive to make ends meet and live past their despair.
In June 2021, Sne's abusive marriage to Fistos makes her contemplate shoot him. When will she stand up for herself?
Source: Briefly News