Family Secrets teasers for May 2021: Anami discovers she is a princess
Anami is infuriated when she discovers she is a princess. Moreover, her birth mother, Satrupa, raised her twin brother, Vatsalya, and gave her away to Pandit. The girl's birth father, Baldev, rejects her, forcing her to do a DNA test. However, Pujan tries to interfere with the DNA test results. What does Anami do next? Find out from Family Secrets teasers for May 2021.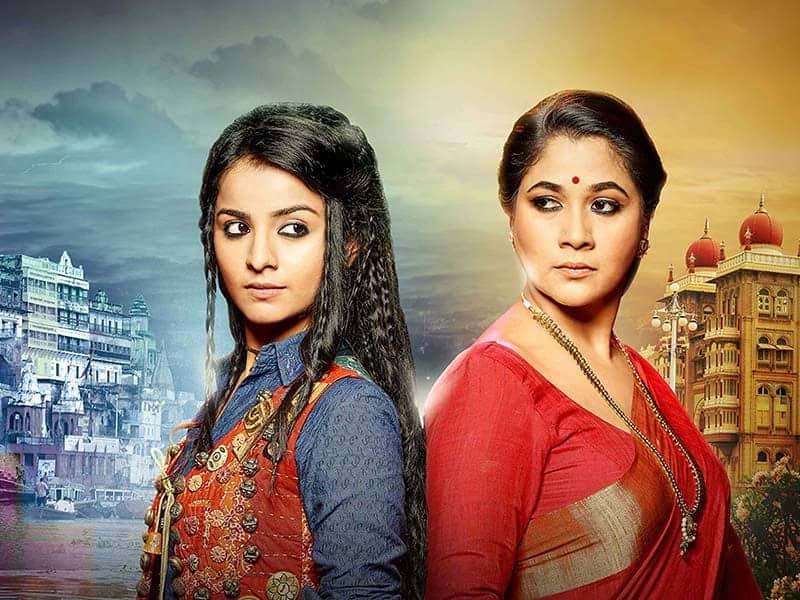 Pujan Singh misleads Vatsalya because he wants Avdhoot to be the royal family's heir. Vatsalya is not interested in the kindship. He takes Pujan's advice and tries to run away, but the bodyguard returns him home. Vatsalya feels a special connection to Anami when they bump into each other at the river bank.
May 2021 Family Secrets teasers
Family Secrets is the perfect name for this show's storyline. The Star Life TV series reveals how people's lives turn into nightmares when the grave secrets that family members hide from each other are exposed. Anami is the most affected person in the storyline.
Friday, 14th May 2021
Episode 1
The Lal Mahal royal palace welcomes twins, a boy and a girl. Someone secretly gives Pandit the baby girl, Anami, to be his adopted daughter.
Episode 2
Vatsalya Vikram Singh and his family meet Anami at a birthday party in Benaras. Meanwhile, Pujan Singh plans to murder the birthday boy.
Saturday, 15th May 2021
Episode 3
Vatsalya finds Anami sitting at River Ganga's banks and engages her in a deep conversation. Later, Pujan Singh's allies try to drown Vatsalya.
Episode 4
Pujan Singh convinces Vatsalya to leave the house when Vatsalya's mother refuses to send him to Delhi.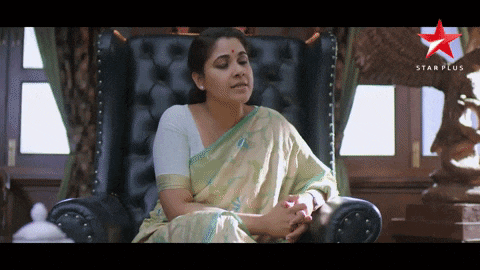 Sunday, 16th May 2021
Episode 5
Vatsalya's bodyguard stops him from running away. They get into a car crash on their way home.
Episode 6
While Satrupa is in denial about Vatsalya's death, Baldev recalls good memories about him.
Monday, 17th May 2021
Episode 7
Pujan Singh uses the media to clear his name. Later, Anami gets attacked by Baba's allies after she exposes his secrets.
Episode 8
Guruji reveals to Satrupa about her daughter's location and advises her to take the girl to Lal Mahal. Elsewhere, Anami beats up the men who attacked her.
Tuesday, 18th May 2021
Episode 9
Vikramaditya reproaches Narotam for requesting to be declared the royal heir. Satrupa's first step in searching for her daughter is to look for Murari's house. She does not know Anami's real identity.
Episode 10
Murari Pathak helps Satrupa find her daughter, Anami. The excited mother requests her daughter to return home.
Wednesday, 19th May 2021
Episode 11
Adhiraj instructs his men to investigate Satrupa's whereabouts while Damo encourages Satrupa to fight Anami's custody.
Episode 12
Satrupa forces Anami to return home. Meanwhile, Pujan Singh performs the rituals while preparing to reveal the royal family's successor.
Thursday, 20th May 2021
Episode 13
Will Satrupa and Anami reach Lal Mahal in time before Pujan Singh declares Avdhoot the royal family's heir?
Episode 14
Anami's reaction after Satrupa introduces her to the royal family as Vatsalya's twin sister shocks everyone.
Friday, 21st May 2021
Episode 15
Adhiraj keeps an eye on Narottam to find out his plans. At the same time, Baldev rejects his daughter Anami.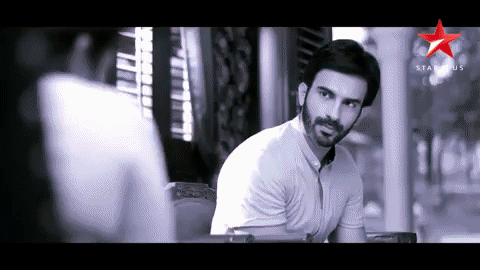 Episode 16
Adhiraj sneaks into the Lal Mahal palace and bumps into Anami. Pujan Singh urges Vikramaditya Singh to kill Anami while she is asleep.
Saturday, 22nd May 2021
Episode 17
Vikramaditya feels betrayed by Guruji, and Anami causes a fuss at the breakfast table later.
Episode 18
Anami's temper calms down after calling her foster parents. Meanwhile, Pujan Singh panics when Adhiraj arrives at the Lal Mahal palace to carry out an investigation.
Sunday, 23rd May 2021
Episode 19
Adhiraj interrogates everyone about Vatsalya's case. He asks Satrupa why she chose to raise Vatsalya and gave Anami away to someone else.
Episode 20
Satrupa and Damo fail to convince Anami to stop going on a hunger strike. Anami overhears people speaking in low tones when she sneaks into the kitchen at night.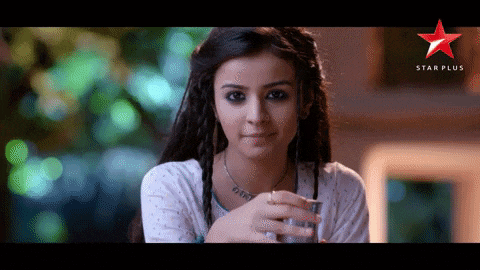 Monday, 24th May 2021
Episode 21
Gayatri recalls good memories of Vatsalya after talking to Anami. Vikramaditya Singh throws Satrupa and Anami out of his house.
Episode 22
Gayatri pranks Anami, hoping she will eat the food. While Pujan Singh and Satrupa encounter a misunderstanding, Adhiraj interrogates Murari Pathak.
Tuesday, 25th May 2021
Episode 23
Satrupa panics when Anami faints. She forces her to eat as soon as she regains consciousness.
Episode 24
Satrupa seeks Adhiraj's help, and he tries to string information out of Anami at midnight.
Wednesday, 26th May 2021
Episode 25
Anami embarrasses Pujan Singh's parents to teach Puja a lesson. Adhiraj's discovery makes Kamini the main suspect or source of information.
Episode 26
Kamini escapes answering Adhiraj's questions by feigning sickness. Narottam tells Satrupa some shocking secrets later.
Thursday, 27th May 2021
Episode 27
Satrupa believes Pujan when he claims to be innocent. She later threatens to kill Narottam for spreading lies.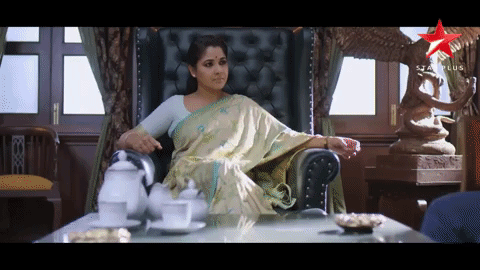 Episode 28
Satrupa allows Anami to enter Vatsalya's room. Later, Poonam informs Satrupa that Anami is very sick.
Friday, 28th May 2021
Episode 29
Vikramaditya Singh gets a heart attack amid the company meeting, and Narottam tells a strange lady about Vikramaditya's ailment.
Episode 30
Anami promises to protect Narottam when he tells her that some men assaulted him. Elsewhere, a mysterious man wants Vikramaditya to recover from the heart attack by all means.
Saturday, 29th May 2021
Episode 31
When Vikramaditya's health stabilizes, Adhiraj requests Baldev to sign the DNA test papers.
Episode 32
Pujan bribes the lab assistant to swap Anami's blood sample with someone else's, unaware that Anami has a second plan.
Sunday, 30th May 2021
Episode 33
Avdhoot rescues Adhiraj's sister from criminals, and Anami manages to replace her blood sample after distracting the doctor.
Episode 34
Anami thanks Poonam for lying to Satrupa regarding the truth about the DNA test. She is later heartbroken by the court's verdict.
Monday, 31st May 2021
Episode 35
Anami tries to escape when the DNA test results prove she is Baldev's birth daughter.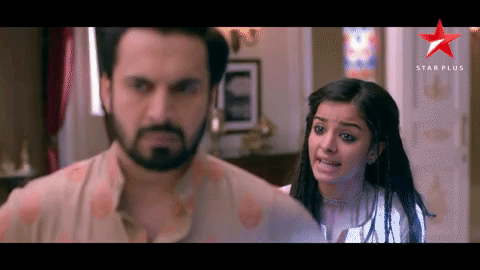 Episode 36
Anami suspects something is wrong with Vatsalya. She steals Satrupa's keys and rushes to his room.
Satrupa
Satrupa brings Anami home by force and introduces her to the family. The girl goes on a hunger strikes when her father rejects her. She only listens to her foster parents. Meanwhile, Pujan tries to kill Satrupa's son, Vatsalya. He later lies to her that he is innocent when Adhiraj starts investigating the case. Satrupa believes Pujan's words.
Anami
Anami decides to do a DNA test behind her mother's back. Pujan bribes a laboratory expert to swap Anami's blood samples, but the girl outsmarts both of them. She distracts the doctor and replaces her blood samples. Anami tries to leave the palace when the DNA test results come out positive but changes her mind when she suspects her twin brother is in trouble.
Star Life television airs top-rated Indian dramas series. Tune in at 19h00 every weekday to watch the captivating episodes discussed on Family Secrets teasers for May 2021. You will love how the royal family's secrets unfold and throw everyone into panic mode.
READ ALSO: Jodha & Akbar 2 teasers for June 2021: What will Jodha do now?
Briefly.co.za shared Jodha & Akbar 2 teasers for June 2021. Jalal feels relieved when Jodha regains conscience, and he takes care of her. Later, Maham Anga creates a misunderstanding between Ruqaiya and Jodha.
Adham Khan is frustrated and upset because his powers have been stripped off, and all the maids and servants rebel against Ruqaiya's atrocities. How will Jodha restore things to normal in the palace?
Source: Briefly News