Love or Poison teasers for June 2021: Will Sitaara overpower the Vishkanyas?
Despite being Vrinda's biological daughter, Sitaara refuses to be used by the Vishkanyas and does all she can to protect the royal household. Can she overpower them single-handedly? Below are Love or Poison teasers on what to expect in June 2021.
Sitaara and Viraj love each other, but Viraj's family is against the union. Elsewhere, the Vishkanyas plan to ensure the continuity of their bloodline by marrying men from the royal family and want Surili and Viraj to get married. How will Sitaara and Viraj ensure their bond is not broken?
Love or Poison teasers June 2021
The Love or Poison supernatural drama is getting more entertaining, and you have no option but to follow. What is coming up next? Here are the teasers for Love or Poison June episodes.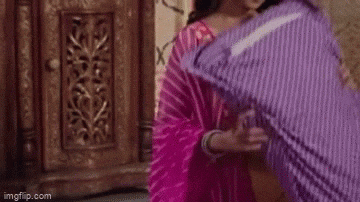 Tuesday, 1st June 2021 (Episodes 66 and 67)
Vrinda acknowledges the potential that Sitaara has and, at the same time, discloses to Surili her plan to make Sitaara do everything that she tells her.
Sitaara denies being in love with Viraj when he proposes, but he knows she does not mean what she says because his parents are against their relationship. He assures her that he will not tie the knot with anyone else but her. What about his planned wedding with Netra?
Wednesday, 2nd June 2021 (Episodes 68 and 69)
Sitaara understands the depth of the Vishkanyas' plan to seek revenge when Vrinda explains it to her. The Vishkanyas are determined to ensure the survival of their bloodline by tying the knot with royal men.
Sitaara plans to force Viraj to get married to Viraj despite her love for him. This is to protect him from the Vishkanyashas' sinister plan against him. Will Viraj understand the depth of the situation?
Thursday, 3rd June 2021 (Episodes 70 and 71)
Sitaara is shocked by Viraj's miserable condition and saves him from danger. She later confesses her love for him and asks him to tie the knot with her.
Vrinda manages to persuade the royals to make Viraj marry as soon as possible, or the consequences will be detrimental to the family. She proposes that Surili and Viraj should get married, and the family does not protest. Can Sitaara manage to stop Vrinda's malicious plan that seems to be working?
Friday, 4th June 2021 (Episodes 72 and 73)
Vrinda wants to expose Sitaara's identity to people because she always interferes with her plans. She then discloses to Sitaara her evil plan against the king. Can Sitaara save the king and manage to keep her secret safe?
Vrinda persuades Laxmi Bai to sip Sitaara's drink to fulfil wedding customs. Sitaara knows that the drink is poisonous because she was the first person to consume it. How will she save her mother-in-law from Vrinda's evil without disclosing her identity?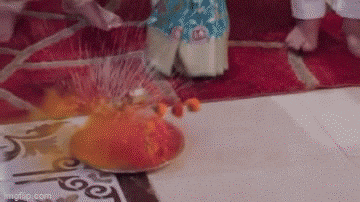 Monday, 7th June 2021 (Episodes 74 and 75)
Vrinda works together with other Vishkanyas to abduct Sitaara and replace her with Surili as the bride. Will Viraj discover their plan when he comes to meet Sitaara?
At the marriage function, Surili is the bride, while Sitaara has a confrontation with Albeli. Vrinda works hard to ensure that her evil scheme works.
Tuesday, 8th June 2021 (Episodes 76 and 77)
Vrinda is convinced that the downfall of Rajparivar is around the corner now that Viraj and Surili are a couple. She, however, loses her confidence when she spots Sitaara instead of Surili as Viraj's new wife. Will she accept defeat?
Sitaara has the plot to expose Vrinda to the family and wants her to be part of the function. Vrinda reluctantly accepts after Raja Ratan Singh persuades her.
Wednesday, 9th June 2021 (Episodes 78 and 79)
Vrinda wants Maa Devi to stop Sitaara from exposing Surili, or she takes her life instead. Maa Devi manages to stop Vrinda from sacrificing herself by sending hawks to cause chaos at the puja.
Raja Ratan Singh goes missing, and the family is determined to locate him. Meanwhile, Vrinda has made Ratan a captive on the Vishkanyas' lair and plans to make him her husband.
Thursday, 10th June 2021 (Episodes 80 and 81)
Raja Ratan Singh wants Vrinda and her sisters to get away from his home after learning the truth about them. Meanwhile, Vrinda is plotting to seek revenge during the royal household's Holi party.
Vrinda and her sister return for revenge, and they end Ratan Singh's life. Who will be their next victim?
Friday, 11th June 2021 (Episodes 82 and 83)
The family believes that Sitaara is responsible for the death of Raja Ratan Singh. How will she convince them otherwise?
People fail to believe Sitaara when she tells them that Albeli is guilty of the murder. Rani Sa tells the inspector to handcuff her. How will she ensure the family is protected while in jail?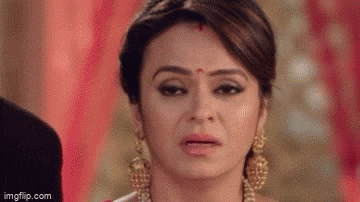 Monday, 14th June 2021 (Episodes 84 and 85)
Rani Sa reveals to Viraj that she will not share a roof with Sitaara after she killed Raja Ratan Singh. Viraj makes up his mind to go away from his ancestral home to be with Sitaara.
Sitaara plans to kill Chhabili to seek revenge for the death of Raja Singh. On the other hand, Vrinda has a plan to protect her sister from Sitaara's wrath.
Tuesday, 15th June 2021 (Episodes 86 and 87)
Sitaara's determination makes Vrinda's best defence useless. She manages to confront Chhabili, who later dies after her throat is cut. Vrinda vows to avenge her sister's death.
Viraj is surprised when his uncle plans his own coronation before his father's mourning is concluded. Later, his mother shocks him when she reveals that Vrinda is one of the nominees in Raja Ratan Singh's will.
Wednesday, 16th June 2021 (Episodes 88 and 89)
Rani Lakshmi advises Sitaara to consummate her marriage with Viraj then have a child in favour of the royal household. Will she agree to his request?
Viraj gets angry when his mother does not want to acknowledge that Sitaara is his wife. He later accosts Sitaara as he questions their relationship.
Thursday, 17th June 2021 (Episodes 90 and 91)
Viraj knows that Sitaara is against having an intimate relationship and is shocked when she plans a romantic night with him.
Sitaara unsuccessfully tries to stop Vrinda from taking over the throne as she gets coroneted during a big celebration. Now that Vrinda has power, it will be easy to go ahead with Maha-Daav against Sitaara.
Friday, 18th June 2021 (Episodes 92 and 93)
Viraj's health continues to deteriorate because of Vrinda's poisonous candle, but Sitaara fails to discover the reason for Viraj's poor health. Will she find out the truth before it is too late?
Vrinda is turning Viraj into a Vishpurush and needs nine days for him to turn completely. Vrinda is aware that Sitaara can turn Viraj into a human and works hard to ensure she does not find out the truth.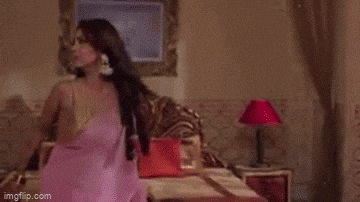 Monday, 21st June 2021 (Episodes 94 and 95)
Sitaara does not know how to turn Viraj back to a human after finding out he has turned into Vishpurush, but she challenges Vrinda. How will she save him?
Vrinda is determined to break Sitaara's ritual. Will she manage to outsmart Sitaara?
Tuesday, 22nd June 2021 (Episodes 96 and 97)
Most of Vrinda's evil plans against Sitara fail to work, but she does not give up. She decides to make Viraj her puppet and trap Sitaara.
Sitaara wakes up in the middle of the night and discovers that Diya has disappeared.
Wednesday, 23rd June 2021 (Episodes 98 and 99)
Rani Laxmi Devi is left in shock when drunken Albeli discloses Vrinda's identity. Later, Vrinda exposes the identity of Sitaara when Rani Devi confronts the Vishkanyas. How will she deal with the shocking revelations?
Sitaara discovers that Diya is the mystical leech that Vrinda used to make Viraj a Vishpurush.
Thursday, 24th June 2021 (Episodes 100 and 101)
Sitaara wants Vrinda and her sisters to lose their ownership of the royal household's property. She makes Albeli her captive and threatens to end her life if Vrinda fails to return the property documents. Will Vrinda be intimidated?
Vrinda and her sisters are finally forced to get away from the royal household. Infuriated Vrinda asks for Mahamata's direct help and physical presence to ensure her revenge mission works.
Friday, 25th June 2021 (Episodes 102 and 103)
Sitaara sustains severe wounds after being defeated by Mahamata. Her prayers are answered when Devi Maa comes to heal her before time runs out.
Sitaara finds out that Vrinda and her sisters have taken Viraj hostage. Vrinda wants her to sacrifice her life, or they kill her beloved Viraj. Does she have a way out?
Monday, 28th June 2021 (Episodes 104 and 105)
Viraj mourns the death of Sitaara. He is later visited by a strange woman called Hariyali, who offers to bring Sitaara back to life but with conditions that must be fulfilled.
Vrinda and her colleagues get ready to launch an attack on the palace and take Viraj's life. Hariyali manages to protect the castle with her powers after finding out their evil plan.
Tuesday, 29th June 2021 (Episodes 106 and 107)
Viraj regains hope when Hariyali promises to bring Sitaara back to life. But who is Hariyali, and what is her plan?
The Vishkanyas want to know what is in the secret chamber, but their plan is changed when Hariyali uses her magical powers to stop them.
Wednesday, 30th June 2021 (Episodes 108 and 109)
Hariyali manages to bring Sitaara back to life. Viraj is happy and expresses his love for her, an issue that makes Hariyali envious.
The Vishkanyas are frustrated when all their plans fail, and they make up their minds to kill Hariyali and prevent her from healing Sitaara. There is a fierce battle. Who will win?
Sitaara
The Vishkanyas plan to use her to accomplish their mission, but when they realise it is impossible, they plan to eliminate her. They kill Raja Ratan Singh, but the family believes she is the one responsible. She later sacrifices her life to save Viraj, and Hariyali's plans to revive her are almost thwarted by the Vishkanyas. Will she survive?
Vrinda
She works together with other Vishkanyas to ensure the survival of their bloodline by getting married to men from the royal household. After the death of Raja Ratan Singh, it is discovered that he put Vrinda in his will as a nominee, and she is later coroneted. However, Sitaara ruins her plan when she manages to make the Vishkanyas leave the royal family. Will her revenge plan against Sitaara work?
The Love or Poison teasers for June 2021 reveal the endless battles that Sitaara has to fight against the Vishkanyas to protect the royal family. How will she overpower them? Follow the Indian supernatural drama on Glow TV from Mondays to Fridays at 7.00 p.m. and 7.30 p.m.
READ ALSO: These Streets teasers for June 2021: An exciting new telenovela on Zee World
Briefly.co.za highlighted the drama to expect on These Streets, Zee World's new show that premieres on 2nd June 2021. The serial's narration revolves around the lives of Shantanu and Puchki, who develop a strong bond as children but are later separated.
They meet again when adults, but their love which never died, is almost killed by societal constraints. Do not miss the exciting adventure on Zee World from Mondays to Fridays at 7.00 p.m.
Source: Briefly News