Mark Ruffalo's net worth, ethnicity, kids, wife, family, height, movies
Mark Ruffalo, popularly known as The Hulk, is an accomplished actor, screenwriter, and producer. The star boasts of an illustrious acting career that has lasted for over three decades. Consequently, Mark Ruffalo's net worth has grown tremendously over the years. Thanks to his diligence and relentless determination, he has starred in numerous high-grossing movies and TV shows. So, how wealthy is Ruffalo?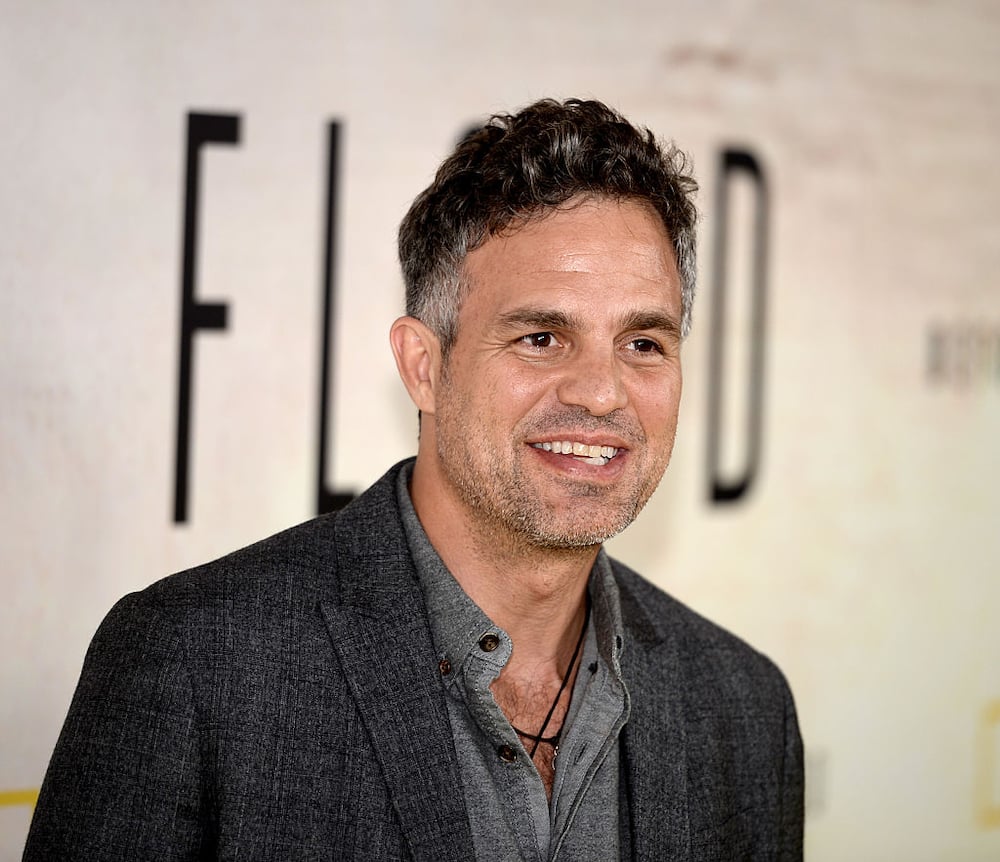 Mark Ruffalo, a former bartender, has the most incredible success story. Despite the numerous setbacks, he has proven his worth in the entertainment industry. His famous works include I Know This Much Is True, Thor: Ragnarok, Zodiac, and The Avengers. Besides acting and production, Ruffalo is a loving and caring husband and father.
Mark Ruffalo profile summary
Birth name: Mark Alan Ruffalo
Date of birth: 22nd November 1962
Place of birth: Kenosha, Wisconsin, US
Age: 58 years old (as of June 2021)
Zodiac sign: Sagittarius
Spouse: Sunrise Coigney
Siblings: Nicole, Tania, and Scott Ruffalo (deceased)
Parents: Marie Rose Hebert and Frank Lawrence Ruffalo
Children: Keen, Odette, and Bella Noche Ruffalo
Profession: Acting, screenwriting, production
Height: 5' 8" (1.73 cm)
Net worth: $35 million
Mark Ruffalo Instagram: @markruffalo
Nationality: American
Mark Ruffalo biography
Mark Alan Ruffalo was born on 22nd November 1962 in Kenosha, Wisconsin, the US, into a working-class family. He is the son of Marie Rose Hebert, a French-Canadian and Italian stylist and hairdresser. His father, Frank Lawrence Ruffalo, is an Italian-born house painter and decorator.
So, what is Mark Ruffalo's nationality? Considering he was born and raised in the US, he is an American national. On the other hand, Mark Ruffalo's ethnicity is mixed.
Mark has siblings, two sisters and one brother. The names of his siblings are Nicole, Tania, and Scott Ruffalo. Unfortunately, the family is now short of one member, Scott Ruffalo. Mark Ruffalo's brother, a successful hairdresser, passed away in 2008 after he shot at the back of his neck.
Ruffalo's passion for acting and theatre work began in his teenage years. After high school, he went on to join Stella Adler Conservatory for his acting studies. After graduating, he created his production firm by the name of Orpheus Theatre Company.
How old is Mark Ruffalo?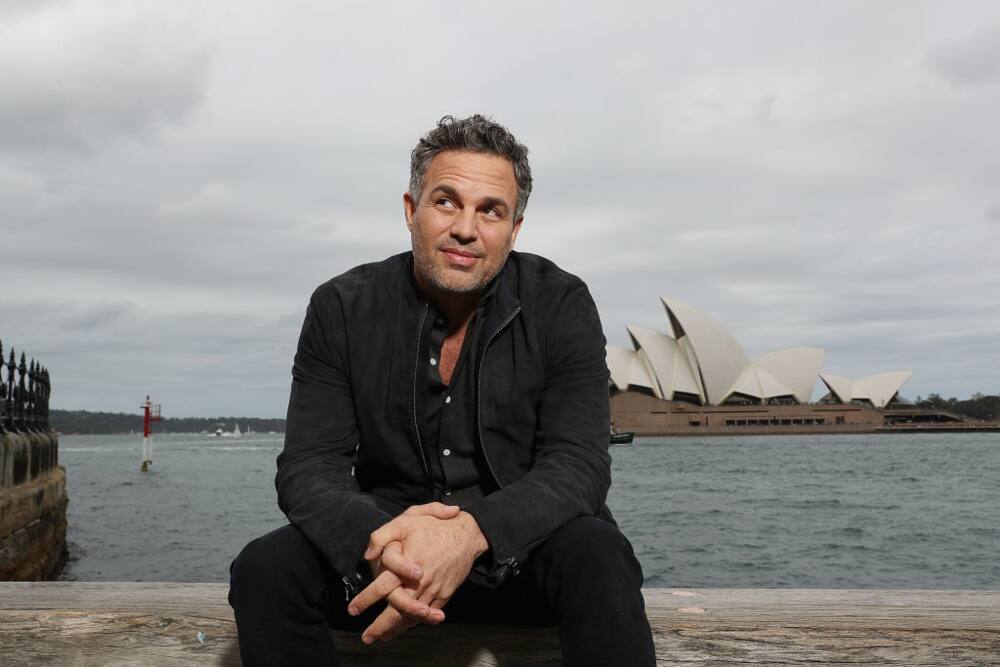 As of June 2021, Mark Ruffalo age is 58. The star celebrates his birthday on the 22nd of November.
Body stats
What is Mark Ruffalo's height? He stands 5' 8" (1.73 cm) tall. He also weighs around 74 kg. However, in 2020, he was forced to lose 20 pounds to play Dominik (Thomas' twin) in I Know This Much Is True (2020), an HBO miniseries.
Career progression
Mark, precisely, ventured into the world of entertainment in 1989. This was after he starred as Michael Dunne in CBS Summer Playhouse TV series. Professionally, it took him around a decade to shoot into the limelight.
He made his film debut in 2000 in a movie known as You Can Count on Me, playing Terry. Onwards, he started gaining recognition in the industry. In the same year, he secured another significant role on TV. He starred in The Beat as Zane Merinelli.
TV shows and movies
Often, he plays as a detective in many films and TV shows. However, he is generally a flexible actor. Below are some of Mark Ruffalo's movies and TV shows you may find worthwhile to watch:
Mirror Mirror 2: Raven Dance (1994) – Christian
You Can Count on Me (2000) – Terry
The Beat (2000) – Zane Marinelli
In the Cut (2003) – Detective Giovanni A. Malloy
Just Like Heaven (2005) – David
Rumor Has It... (2005) – Jeff Daly
Zodiac (2007) – Inspector David Toschi
What Doesn't Kill You (2008) – Brian Reilly
The Avengers (2012) – Bruce Banner / The Hulk
Iron Man 3 (2013) – Bruce Banner
Foxcatcher (2014) – David Schultz
Avengers: Age of Ultron (2015) – Bruce Banner / Hulk
Thor: Ragnarok (2017) – Bruce Banner / Hulk
Avengers: Infinity War (2018) – Bruce Banner / Hulk
Avengers: Endgame (2019) – Bruce Banner / Hulk
Dark Waters (2019) – Rob Bilott
I Know This Much Is True (2020) – Dominick Birdsey / Thomas Birdsey
What is Mark Ruffalo's net worth?
According to Celebrity Net Worth, Mark Ruffalo's net worth is $35 million as of 2021. The Avengers star has made his fortune through acting, film production, and screenwriting. Like some Hollywood actors, Mark leads a flashy lifestyle because his pay scale can afford it.
Marriage and fatherhood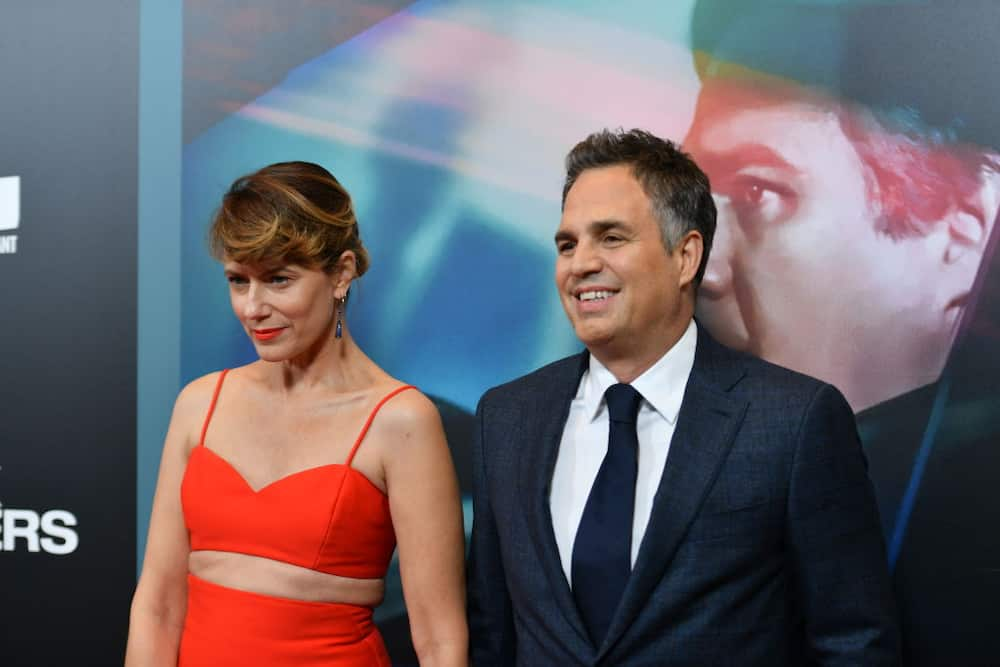 The 53-year-old is a husband and father. The name of his wife is Sunrise Coigney. Like Mark, Coigney is an actress. He tied the knot with Coigney in 2000, and they have been together for more than two decades.
At the time of writing, the couple has three children; one son and two daughters. The names of Mark Ruffalo's kids are Keen (born in 2001), Bella Noche (born in 2005), and Odette (born in 2007).
Is Mark Ruffalo paralyzed?
Why is Mark Ruffalo's life tragic? Previously, he led a life that resulted in him developing a health complication and depression. In 2001, he was diagnosed with a type of brain tumour. It resulted in the formation of a non-malignant mass in the brain.
In an attempt to save his life, the doctors operated on him, removing the tumour. Sadly, in the process of removing it, a complication occurred. It resulted in partial face paralysis and loss of hearing in his left ear.
Indeed, Mark is an extraordinarily talented and accomplished actor. The Avengers star has proven his worth in the scene time and again since making his debut. As a result, Mark Ruffalo's net worth has kept on growing, making him among the wealthiest actors in Hollywood.
READ ALSO: Kodak Black net worth, age, girlfriend, height, jail, release, name
Briefly.co.za shared a post about Kodak Black's net worth. The American singer-songwriter has earned himself a decent fortune worth envying. Despite having a record of run-ins with the law, he has managed to keep track of his music career.
The Tunnel Vision hitmaker has released several tracks since making his debut. Also, he has a few albums and mixtapes worth listening to.
Source: Briefly News