Orphans of a Nation teasers for June 2021: Who shot Aziz?
Orphans of a Nation is a thrilling soapie from Brazil. The show is a love story set in the current context of refugees and immigrants who struggle to find footing after fleeing from their countries. Emmy award winners created it; it is a must-watch for soapie fans. The Orphans of a Nation teasers for June reveals how love can overcome barriers, borders, and social and religious boundaries.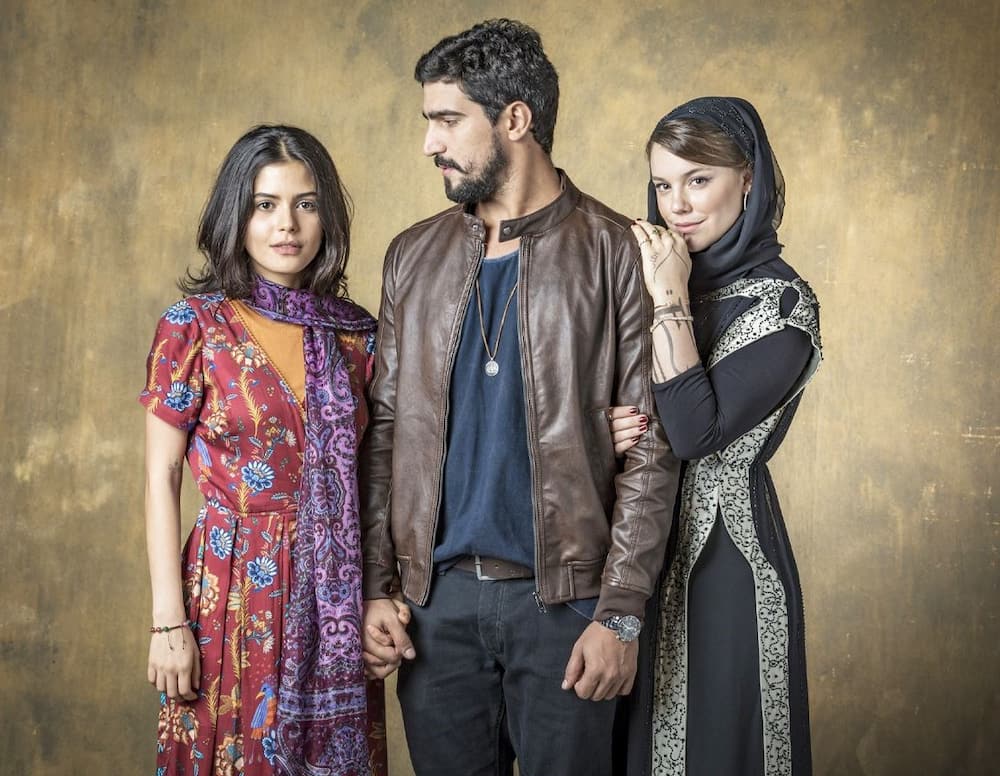 After being victims of a bombing in their hometown in Syria, Laila and her family are forced to flee to Lebanon. Laila is made to marry a powerful sheikh, Aziz Abdallah, to pay for her brother's treatment. He dies, and she escapes to Brazil, but he sends Jamil after her. The two fall in love and become fugitives. See more drama in the teasers for June below.
Orphan of a Nation teasers for June 2021
In the Orphans of a Nation teasers, Aziz is shot. However, nobody knows who did it. The first suspects are Jamil and Laila because they have a bone to pick with him. Will Aziz survive this brutal attack? Get a glimpse of what to expect in the teasers for June.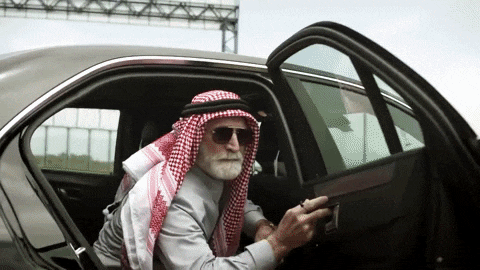 Tuesday, 1st June 2021 - Episode 38
Camila manages to trick Santita and get away from her bedroom. At the same time, Teresa informs Bruno that she will put her jewellery up for sale to raise money for the refugee centre, and Valeria hears the conversation. Aziz is given a provision of release.
Wednesday, 2nd June 2021 - Episode 39
Camila extorts Aziz. Soon after, Aziz shows up at Helena's home and is shot. Cibele confides in Father Zoran that everybody believes that Laila is the one who shot Aziz. The Attorney for the Embassy in Brazil, Gabriel, warns Dalila about Aziz's condition.
Thursday, 3rd June 2021 - Episode 40
The delegate demands that Laila and Jamil are taken to jail, and Almeidinha stands behind the couple. Rania is confident that the couple is innocent; she is sure they did not shoot Aziz.
Soon after, the cops release the incarcerated couple because they determine the bullet that shot Aziz is from a different gun. Later, Jamil goes to visit Aziz in hospital.
Friday, 4th June 2021 - Episode 41
Jamil informs the entire family that Aziz has passed away. At the same time, Boris is surprised by Sara, and Ali has not yet forgiven his girlfriend. Elsewhere, Jamil informs Dalila that Aziz is gone, and she vows to revenge. Laila and Jamil quarrel.
Monday, 7th June 2021 - Episode 42
Jamil and Laila are searching for a house; at the same time, Fauze distances himself from the crime. Hussein links up with Jamil while Bruno and Teresa search for a house. Meanwhile, Rania conceals something in the garden as Dalila mourns over her dad's body.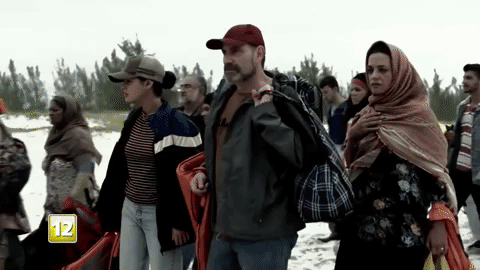 Tuesday, 8th June 2021 - Episode 43
As Ali blames Sara and Abner for scheming against him, Jamil and Laila find out the gender of their unborn child, it is a boy! Missad is aggressive to Helena, and everyone goes to Rania's home. Soon after, Camila gets robbed.
Wednesday, 9th June 2021 - Episode 44
Youssef requests that Dalila gets married to him, and she vows to murder Jamil and Laila. Elsewhere, Jamil and Abner assert that Ali lets Sara off the hook and Norberto and Teresa separate. Fauze makes threats against Dalia.
Thursday, 10th June 2021 - Episode 45
Hussein requests that Samira and Ahmed accompany him on his trip to Europe as Camila accepts the job at the hotel reception. Meanwhile, Bruno releases his photos as Laila gets ready to give birth. Almeidinha asks Zuleika to become his wife while Muna and Abner persuade Ali and Sara to visit Bruno's photo exhibition.
Friday, 11th June 2021 - Episode 46
Dalila tempts Youssef, at the same time, Laila goes into labour. Elsewhere, Helena tries to find Elias.
Monday, 14th June 2021 - Episode 47
Everybody is excited that Laila's baby, Raduan, is born. Dalila throws Youssef out as Zuleika denies the marriage proposal. Dalila tags along with Laila and Jamil as Bruno chooses to leave for Europe.
Tuesday, 15th June 2021 - Episode 48
Zuleika finally accepts Almeidinha's marriage proposal as Father Zoran baptises the newborn baby. Meanwhile, Mamed confides in Ali about his scheme to arrange a marriage for his grandson to an Arab lady. Jamil and Laila get a letter from Dalila while Rania sides with Camila. Jamil almost finds the person who went undercover for Dalila.
Dalila
From the teasers, Gabriel tells her about the condition of her father, Aziz. Later, she is told that he has died by Jamil, and she vows revenge. Youssef asks for her hand, and in return, he will murder Jamil and Laila for her. Soon after, she seduces him, but will they marry?
Jamil
He and Laila are taken to jail and later released because the evidence backs them. He visits Aziz in hospital, and when he dies, Jamil is tasked with informing everyone that he is dead. He later receives a letter from Dalila; what does she say in it?
You can watch Orphans of a Nation episodes on SABC3 all week long at 18h30. Who do you think murdered Aziz? Will Jamil eventually discover who was sent undercover by Dalila? Engage us in the comments below.
READ ALSO: The Good Son teasers for June 2021: Vedant supports Purva's career
Briefly.co.za published The Good Son teasers for June 2021. In the upcoming episodes, Vedant opens a food delivery company and buys cooking equipment for Purva to start baking from home.
He also supports her when she gets a job at an event management company. The Good Son teasers for June 2021 reveal more sacrifices Vedant is making to prove he loves Purva.
Source: Briefly News