New! Till the End of Time teasers for June 2021: A tale of love
Till the End of Time is a new soapie that is a romantic thriller. The story is about everything that a relationship is not supposed to be. The main character, Maya is an over-possessive, obsessive partner and does not want to let her man out of her sight. In this soapie, there is more than meets the eye. Stay tuned for the first Till the End of Time teasers.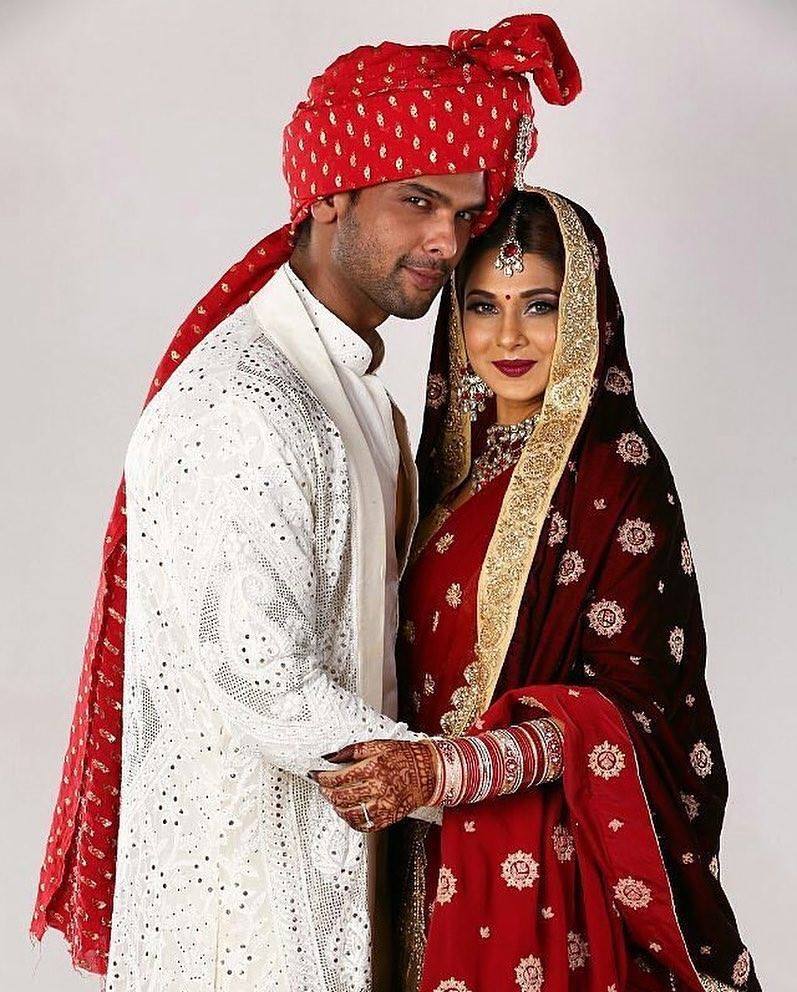 Till the End of Time episodes are released on eExtra all week long at 14h55. In the show, we have two ladies and one man. Both of them are hopelessly in love. The first lady, Maya, is drawn by Arjun, a photographer working at her company, while Saanjh has a secret crush on him. Which lady will win his heart?
Till the End of Time teasers for June 2021
Arjun should have never got the job at Maya's office, but he did because of his charming personality. She is having a hard time with him, but will she finally fire him after he humiliates her at the cinema? Get a glimpse of the events of the new show in these teasers.
Thursday, 3/06/2021 - Episode 1
Arjun and Saanjh have a conversation about Saanjh's fantasies of having a glamorous lifestyle; meanwhile, Jhanvi anxiously waits for her spouse so that they can celebrate their anniversary.
Friday, 4/06/2021 - Episode 2
Arjun runs late for his job interview; nonetheless, Maya still hires him for the job because he made an impression on her with his confidence and charm. Elsewhere, Saanjh talks to her family about how excited she is to meet Arjun.
Monday, 7/06/2021 - Episode 3
Maya is overwhelmed when she sees her dad; later, she demands that Arjun cater to the male models and not the female models. After observing Arjun's behaviour, Maya fires him.
Tuesday, 8/06/2021 - Episode 4
The entire office begins getting calls of admiration - yet it is the local community that wears the designer outfits.
Wednesday, 9/06/2021 - Episode 5
Maya asks Arjun to give a demonstration in only 2 hours, and she gives him a team to help. Soon after, Arjun asks his new team to assist him, but they deny him help, assuming they might lose their jobs if the presentation fails.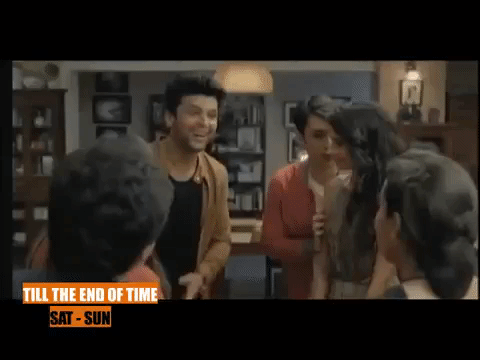 Thursday, 10/06/2021 - Episode 6
Arjun has a bad dream; in it, Maya follows him. In the morning, Maya accosts her staff for breaking the company policy by getting wasted. Arjun gets an official termination letter from Maya.
Friday, 11/06/2021 - Episode 7
Maya penalises Arjun by forcing him to drink beer. As time goes by, Arjun downs bottle after bottle, and as a result, he loses consciousness. Maya rips up his letter of termination.
Monday, 14/06/2021 - Episode 8
Arjun trades Maya's gold class movie tickets for his economy tickets, and he takes Ayan and Saanjh to the movies. Eventually, Maya gets to the cinema, where she discovers that she has economy tickets in a gold envelope; embarrassed, she decides to leave.
Tuesday, 15/06/2021 - Episode 9
Saanjh gets home after going with her friend Dimple wedding shopping, where Dimple asserts that she tries the wedding dress on; she is hesitant but eventually tries it on. Arjun wants to avenge Maya for shutting him inside a restroom.
Wednesday, 16/06/2021 - Episode 10
Saanjh requests that Arjun apologise to Maya for what he has done; he tries to apologise but decides against it. Later, Saanjh gives Arjun Maya's birth certificate and talks to him about her birthday.
Thursday, 17/06/2021 - Episode 11
Arjun and Saanjh show up at Maya's house to celebrate her birthday; when they get there, Arjun is in awe and wishes he could buy the house one day. The two try to slip into the house unseen, but they are caught by security.
Friday, 18/06/2021 - Episode 12
During Vandana's birthday party, everybody pushes her and Arjun to share a dance. The next day, early in the morning, Arjun decorates Maya's cabin because of her birthday. She walks in, remembering her 9th birthday.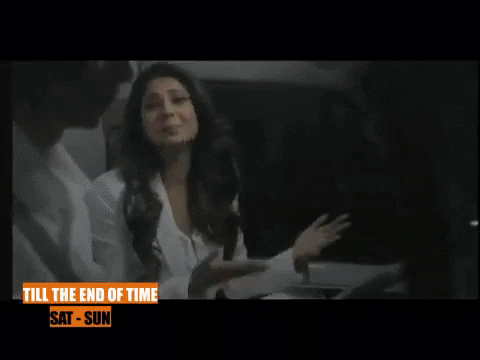 Monday, 21/06/2021 - Episode 13
Arjun sets up a surprise birthday party for Maya at the office, but despite this, Maya gets angry upon recalling how badly her dad treated her and she leaves the office.
Tuesday, 22/06/2021 - Episode 14
Arjun listens in on a conversation the contractor and Maya are having when he is demanding she signs the papers or their deal is off. Maya then attempts suicide in the bathtub as she recalls how badly her dad treated her.
Wednesday, 23/06/2021 - Episode 15
Maya submerges into the tub when she spots a hand on her window. Later on, Arjun links up with Saanjh, and he tells her that Maya forced him to descend 15 floors on a pipe.
Thursday, 24/06/2021 - Episode 16
Shubh gives relationship advice to Saanjh, who is ready to tell Arjun that she loves him. Arjun and Ayan quarrel because Arjun does not want to acknowledge Vandana as his mother; he considers her his father's step-wife.
Friday, 25/06/2021 - Episode 17
Maya requests that Arjun helps her find out the real culprit. They look through the CCTV videos and spot a man getting into the office and stealing data from the computer.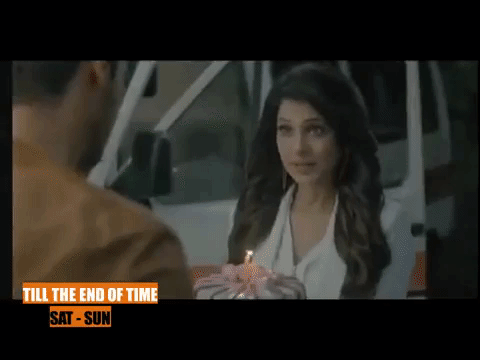 Monday, 28/06/2021 - Episode 18
Arjun absolves himself from guilt by revealing Lalwani's truth. Meanwhile, Arjun is sad that he cannot share his happiness with Saanjh and Ayan because they are snubbing him; he goes to the rooftop and keeps to himself.
Tuesday, 29/06/2021 - Episode 19
Jhanvi stands up to Maya when she torches the saree she got from Ashwin. Shubh tells Saanjh that she should tell Arjun what she feels for him; meanwhile, Maya goes to look for Jhanvi, and she finds her and Arjun together.
Wednesday, 30/06/2021 - Episode 20
Jhanvi goes into a panic after finding out that Maya tried to kill herself. At the same time, Saanjh confides in Arjun about her date with Jitendra. Elsewhere, Vandana tries to fix the issues between Ayan and Arjun.
Maya
She hires Arjun on a whim but gets put off with how he acts around the female models and fires him; soon after, she gives him his job back. Maya has a lot of trauma stemming from her relationship with her father. Will this lead to her obsessive behaviour with Arjun?
Arjun
He is a talented photographer who gets work at Maya's fashion company. He sets up a party for her at the office. However, she is too consumed with anger from her past to enjoy it. He also saves her from killing herself. Is there romance in the air?
This is a thrilling new soapie that runs on weekdays at 14h55. The show Till the End of Time is bound to be even more chaotic than the teasers, and it is a must-see.
READ ALSO: Orphans of a Nation teasers for June 2021: Who shot Aziz?
Briefly.co.za published the Orphans of a Nation teasers for June 2021. After being victims of a bombing in their hometown in Syria, Laila and her family are forced to flee to Lebanon.
Laila is made to marry a powerful sheikh, Aziz Abdallah, to pay for her brother's treatment. He dies, and she escapes to Brazil, but he sends Jamil after her. The two fall in love and become fugitives.
Source: Briefly News