- Craig was diagnosed with HIV in 1999
- His partner of 16 years, who tested negative, left him
- He shared how he rose from rock bottom to living positively
PAY ATTENTION: Click "See first" under the "Following" tab to see Briefly News on your newsfeed!
In 1999, Craig applied for health insurance and underwent a series of medical tests. His doctor subsequently called him for an urgent appointment.
He initially thought that he had cancer, a disease that later claimed the lives of his mom and sister, and panicked.
However, the doctor informed him that he had HIV. This came as a shock because he was not promiscuous and was living a healthy life.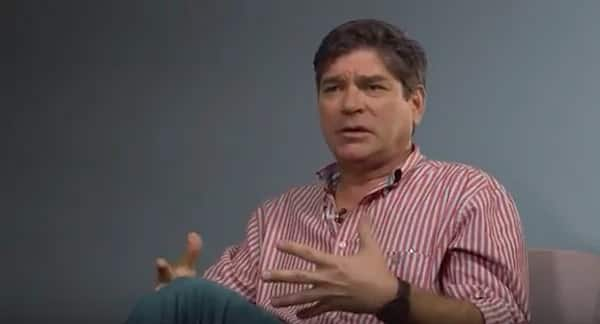 Speaking during a video interview with East Coast Radio, Craig said:
It was the last thing on my mind, [because of] the fact that I was never promiscuous and I was living a very healthy life with a partner of 16 years.
It had a terrible stigma. You were either classified as someone who was extremely promiscuous or it's a gay disease.
Watch his interview below.
READ ALSO: Ramaphosa: SA borders should be opened to allow free movement of Africans
Craig explained that his partner got tested and turned out HIV-negative. In the end, he decided to leave Craig, who said he subsequently hit rock bottom:
At one stage, I did give up on humanity. Why [me]? You ask yourself those questions.
Initially, he decided to take the "holistic" approach and avoid ARVs. However, his doctor convinced him that ARVs will save his life.
READ ALSO: Heroic officers hailed for catching mugger who had targeted a Cape Town tourist
Craig then decided not to let his status affect him. He informed his friends and family, and always made sure to speak freely about it to overcome the stigma.
He added that support and communication have helped him live positively with HIV for 18 years now. He advised others to take it day by day:
Living with HIV, you know what your day-to-day life is. I think as long as you're mentally strong about it, you can conquer it. Healthy living, healthy life.
Do you have a story to share with us? Inbox us on our Facebook page and we could feature your story.
To stay up to date with the latest news, download our news app on Google Play or iTunes today.