Curse of the Sands Teasers for June 2021: Will Sia die after midnight?
The Curse of the Sands Zee World series is filled with lots of intriguing scenes that will keep you glued to your television screen. With plots centred on romance, black magic, decent, loyalty, and revenge, the drama series offers you a series of educative and entertaining actions. Will Ram rescue his wife, Sia, after she is stabbed? What will be the consequence of asking for help from a witch? This June's Curse of the Sands teasers prepare you for what to expect as the show airs.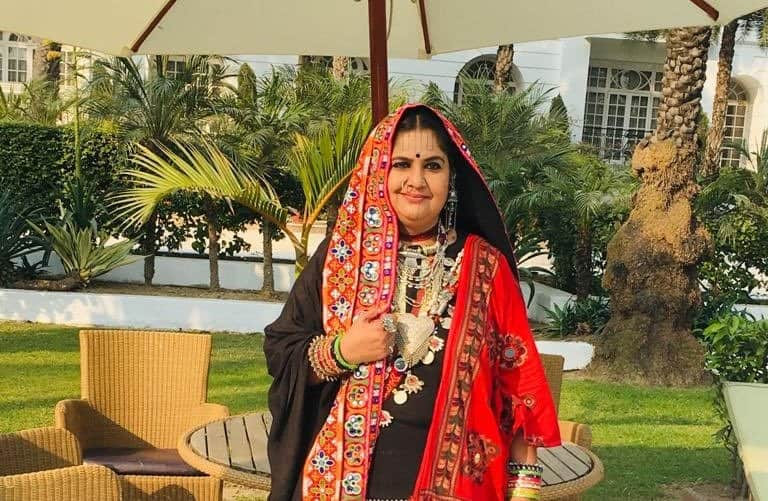 The Curse of the Sands Indian movie connects the old to the new because the current events are a consequence of what happened some centuries ago. The show focuses on a couple, Ram and Siya, whose love life will be tested by a witch with an unfulfilled mission. The witch, Mohini, and Ram were lovers in their previous lives. Although Ram does not want anything to do with this, he is constantly manipulated by the witch's black magic.
Curse of the Sands teasers for June 2021
Curse of the Sands Zee World is a must-watch if you truly desire a television drama show with a unique blend of suspense, entertainment, education, and information. The careful selection of the cast members is exceptional. Read through to discover what each episode focuses on this month before the official broadcast.
Episode 23 - Tuesday, 1st of June, 2021
Mohini reaches out to her sister, and the dark spirits help her regain her powers.
Episode 24 - Wednesday, 2nd of June, 2021
Mohini's methods are not as efficient as her sister's. The sister proves this to her.
Episode 25 - Thursday, 3rd of June, 2021
Someone has to be sacrificed for the prince if he is to come back alive after his death.
Episode 26 - Friday, 4th of June, 2021
Sia's life will be taken when it is midnight.
Episode 27 - Saturday, 5th of June, 2021
Taima does as the witch instructed her, and Sia is killed some moments before midnight. Ram comes across his wife and tries to rescue her by taking her to the clinic. Will she survive this incident?
Episode 28 - Sunday, 6th of June, 2021
The doctor informs Ram that he can not stop his wife's death.
Episode 29 - Monday, 7th of June, 2021
Mohini performs Sia's burial rites.
Episode 30 - Tuesday, 8th of June, 2021
Sia's husband wakes her up, and they return home to cheers and applause.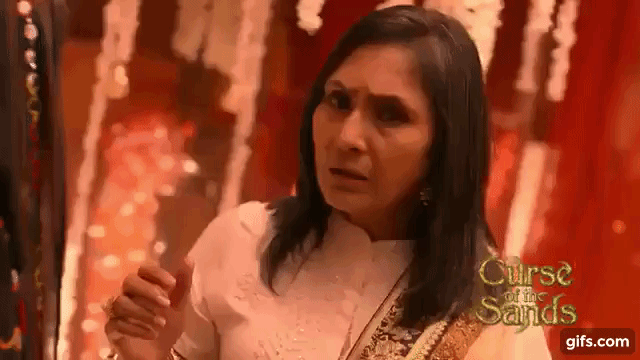 Episode 31 - Wednesday, 9th of June, 2021
The celebration is disrupted after the return of the evil woman to the palace.
Episode 32 - Thursday, 10th of June, 2021
After engaging in a serious quarrel with her husband, Sia pleads with him not to leave.
Episode 33 - Friday, 11th of June, 2021
Sia discovers that Mohini is the witch who is attempting to take Ram away from her.
Episode 34 - Saturday, 12th of June, 2021
Sia comes up with a plot that will help her eliminate this witch.
Episode 35 - Sunday, 13th of June, 2021
Although Ram and his wife Sia are working in unity to overcome the witch, they always seem to be many steps behind her.
Episode 36 - Monday, 14th of June, 2021
Sia gets caught in a difficult situation.
Episode 37 - Tuesday, 15th of June, 2021
The witch deceives Sia and her husband, Ram, with a replica, ensuring that Mohini continues winning.
Episode 38 - Wednesday, 16th of June, 2021
When Ram comes back to life, a pregnant woman awaits him.
Episode 39 - Thursday, 17th of June, 2021
The witch vows to reveal the truth to Ram after Mohini claims to be pregnant with a child.
Episode 40 - Friday, 18th of June, 2021
Ram's wife dies immediately after delivering their son.
Episode 41 - Saturday, 19th of June, 2021
Mohini and Sia cooperate in an attempt to bring back the true Ram.
Episode 42 - Sunday, 20th of June, 2021
Mohini gets into a serious discussion with Ram and attempts to harm herself afterwards.
Episode 43 - Monday, 21st of June, 2021
Ram regains his true form from being a sculpture and is unable to make any meaningful expression.
Episode 44 - Tuesday, 22nd of June, 2021
The solution to all the ongoing chaos is a hen that can take the life of the witch.
Episode 45 - Wednesday, 23rd of June, 2021
Fire burns down the mansion.
Episode 46 - Thursday, 24th of June, 2021
Sia reads the book of rules that had just been discovered to the hearing of everyone present.
Episode 47 - Friday, 25th of June, 2021
When a tiger finds its way into the region, there is commotion.
Episode 48 - Saturday, 26th of June, 2021
Sia expects her husband to go back to loving her just as before. She is mistaken and realises he is possessed when he attempts to hurt her.
Episode 49 - Sunday, 27th of June, 2021
Ram regains full control of his senses and attempts to go back to his wife, but Mohini manipulates him to stay with her.
Episode 50 - Monday, 28th of June, 2021
Sia and Ram's family members leave the palace. They leave Mohini behind so they could live as a couple.
Episode 51 - Tuesday, 29th of June, 2021
Mohini discovers a new way to bring Ram within her control, and he professes his love and entire being to her.
Sia
She miraculously comes back to life after being sacrificed to bring a prince back to life. Her problems are only just starting, especially in her relationship. She has to happy with a powerful witch trying to steal the love of her life, Ram. In the end, she has to unite with her sworn enemy, Mohini, so her husband can be brought back to life. Will she give up on her love life and surrender to the superior force of the witch?
Ram
Ram is caught in the love web of two women. One is his wife, Sia, and the other is a powerful witch known as Mohini. After his wife comes back to life, their relationship is never the same with the witch's coming. At some point, he is not his real self and becomes estranged from his wife. All his attempts to break away from the charm of the witch are in vain. Will Ram ever go back to his true self and his real love, Sia?
The Curse of the Sands teasers for June 2021 has shown that the supernatural movie is not what you should miss this month. Apart from the fact that the show cuts across love, family, brotherhood, and dark powers, it is a series that eases tension and teaches lessons. Do not miss out as the episodes of the drama air on Zee World from Monday to Sunday at 22h00.
READ ALSO: Twist of Fate teasers for June 2021: Will Ranbeer find out the truth?
Twist of Fate teasers for June 2021 are out, and as published on Briefly.co.za, the twists in the plot seem to have heightened.
These teasers highlight some of the steamy scenes you should anticipate in the oncoming episodes for the month.
Source: Briefly News