Mackenzie Davis' age, married, movies and TV shows, worth, profiles
After overcoming the nervousness of being a newbie in the movie entertainment industry, Mackenzie Davis has become one of the best actresses in recent times. Undaunted by the experience of her first movie role, the beautiful actress continues to navigate a path into the glamorous but challenging universe of Hollywood.
Although some part of Davis' life is held from the public's eyes, her launch story into the entertainment industry is impressive. Since her acting career started, Mackenzie has featured in different movies and shows ranging from romance to action, thriller, science fiction, and dark comedy. She has steadily carved a name for herself and keeps honing her skills to be her best in her chosen career.
Mackenzie Davis profile
Full name: Mackenzie Rio Davis
Nickname: Mackenzie Davis II
Date of birth: 1st of April, 1987
Age: 34 years old
Nationality: Canadian
Place of birth: Vancouver, British Columbia, Canada
Profession: Actress
Height: 5 feet and 11 inches
Star sign: Aries
Who is Mackenzie Davis?
Mackenzie is the child of Lotte, a graphic designer, and John Davis, a hairstylist. She was born in Vancouver, British Columbia, on the 1st of April, 1987. How old is Mackenzie Davis? Mackenzie Davis' age is 34 years as of 2021. She is privileged to have multi-racial ancestry: South African, English, and Canadian. Her parents own AG Hair Care.
As a young child, Davis attended the Private Collingwood School in West Vancouver in 2005 before proceeding to McGill University in Montreal, Quebec, to study English. Also, she studied acting at New York City's Neighborhood Playhouse.
Career
Davis spent much of her earlier years honing her craft with secret acting classes and in school plays before moving to New York after graduation. She featured in Breathe In alongside Felicity Jones, Guy Pearce, and Amy Ryan in 2013 and had her breakthrough. She also starred in Smashed before playing Mindy Park, a NASA satellite communications engineer, in The Martian, in 2015. Between 2014 and 2017, she starred in Halt and Catch Fire as Cameron Howe.
The Canadian actress played Yorkie in an episode of Black Mirror, an anthology series, in 2016. The same year, she featured in Blade Runner 2049 as Mariette. Davis had another big break when she was enlisted as a cast member for Terminator: Dark Fate in 2018. She played as an augmented super-soldier from the future sent back in time to protect Dani Ramos.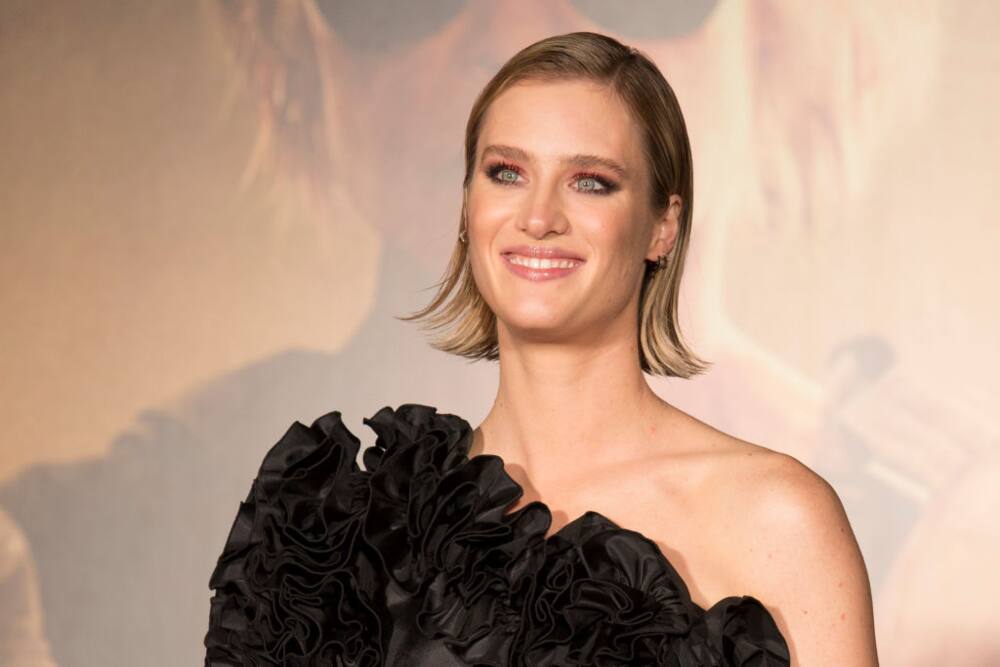 Moreover, she took a lead role in Station Eleven, an HBO Max miniseries. 2020 was also a significant year in Davis' career as she took the role of Kate in The Turning, a modern movie adaptation of The Turn of the Screw, an 1898 horror novella written by Henry James. In Jon Stewart's Irresistible, she also played Diana Hastings.
Other Mackenzie Davis' movies and TV shows features include the following:
The Hat Goes Wild
The F Word Nicole
Bad Turn Worse Sue
Plato's Reality Machine
Moontown
That Awkward Moment
Emptied
Freaks of Nature
A Country Called Home
Memory Box
Always Shine
Izzy Gets the F*ck Across Town
Boomerang
Tully
The Turning
Happiest Season
Mackenzie Davis awards and nominations
Since Mackenzie started her career, she has been nominated for several awards and won some of them. A list of them includes the following:
In 2014, Davis received a nomination for the Canadian Screen Awards.
She was nominated for the Indiana Film Journalists Association and the International Online Cinema Awards as Best Supporting Actress in 2018.
In 2019, she was also nominated for the Women's Image Network Awards under the Supporting Actress Feature Film category.
However, the following are the awards that she won since she began her acting career:
In 2016, she won the Tribeca Film Festival award for Best Actress in a U.S. Narrative Feature and Monster Fest award for Best Performance in a Feature Film (Female).
She bagged the Tacoma Film Festival award for Best Performance and the Napa Valley Film Festival award for Best Breakout Performance in 2017.
Then, in 2019, she went home with the CinemaCon's Ensemble Award, although she shared it with Linda Hamilton, Natalia Reyes, and Gabriel Luna.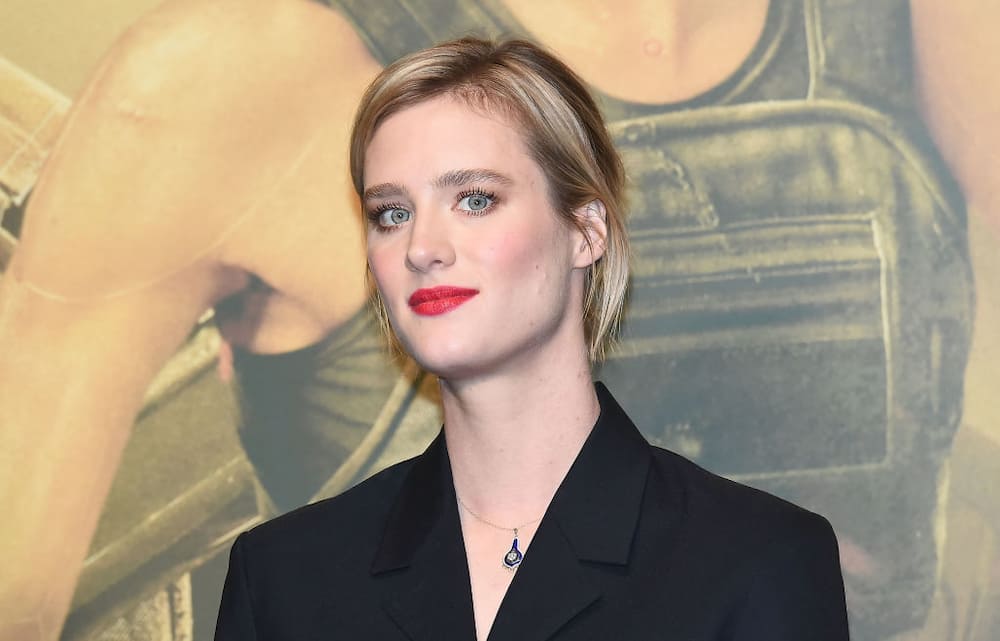 Is Mackenzie Davis married?
No, she is not married, although she has successfully concealed her relationship status from the public like some of her celebrity colleagues. While Mackenzie Davis' married or dating life is yet to be confirmed, she has reportedly been pictured with model Gus Thompson at many events in recent years. Because of this, there have been several rumours that the duo must be up to something in terms of their love life.
What is Mackenzie Davis' worth?
According to the Stars Offline website, Mackenzie Davis net worth is estimated at $3 million. This is not surprising considering the impressive collection of TV shows and movies that she has featured in.
Social media engagements
For a celebrity of her status, Mackenzie seems to enjoy more of the Instagram social platform than other social media platforms. Mackenzie Davis' Instagram page has more than 52,000 people following her on like her Facebook page with over 13,000 followers and her Twitter handle with a meagre 1,500 followers.
How do I contact Mackenzie Davis?
If you are looking to hire Mackenzie for your promotions, you can contact her through her management; the details are on The Handbook. Alternatively, you can send an email to mackenziedavis@live.com as published on her Facebook page.
Breaking into Hollywood might have been challenging for Mackenzie Davis, but she now enjoys the fame and glamour that come with it. As a recipient of several awards, there are still better days ahead of the 34-year-old actress.
READ ALSO: Frederik Gauthier age, girlfriend, family, contract, salary, net worth
Frederik Gauthier is a celebrated ice hockey player who developed a passion for the game as a child. As published on Briefly.co.za, in 2012, he led the team to the year's Telus Cup and recorded nine assists and two goals in seven games. Find out more about him from the post.
Source: Briefly News