Suidooster Teasers for July 2021: Has Rhafiek changed his mind about Mercedes?
Suidooster teasers for July 2021 are officially here, and the twists in the plot are getting out of hand. Some of the darkest secrets risk breaking the strongest friendships, and some of the Suidooster cast members intentionally throw their friends under the bus. You might want to catch a glimpse of how heated the drama will be in July 2021.

Suidooster storyline highlights how three families co-exist and how they navigate their inevitable joys, romances, friendships, and revenge. Apart from bringing up their wins, the soap opera also brings out the element of making friends and how difficult it is to trust someone. Suidooster episodes for July 2021 focus on how breaking someone's trust can impact a beautiful relationship. Check out these snippets as brought out in the Suidooster teasers for July 2021 for details of what to brace yourself up for in the oncoming episodes.
Suidooster teasers for July 2021
Oncoming Suidooster episodes feature Rhafiek's woes and how his relationship takes an unexpected turn. Ty equally faces hurdles in his relationship, and the reality of being separated from his son takes a toll on him. Meanwhile, Danni equally strives to get her finances in check despite her challenges. Check out these and more drama in the oncoming Suidooster episodes.
Episode 1312 - Thursday, 1st of July 2021
Lee-Ann and Ty start planning for the future, and Nazeem ensures to cover his tracks to ensure Bridgette does not raise eyebrows. Meanwhile, Rhafiek makes the bold move to make his relationship public.
Episode 1313 - Friday, 2nd of July 2021
The unknown visitor makes a shocking revelation that puzzles Ty, although Lee-Ann tries to talk some sense into his head. Rhafiek plans a romantic surprise for Mercedes. However, the idea does not impress his mother.
Episode 1314 - Monday, 5th of July 2021
Siya experiences another low moment in his life; however, someone offers to help him. Elsewhere, Kaashifa makes a devious plan, but Mymoena catches her.
Episode 1315 - Tuesday, 6th of July 2021
Wade discovers Ty's secret, and Zoe makes up her mind about Tim. Later, Bridgette makes a call to JPD.
Episode 1316 - Wednesday, 7th of July 2021
Rhafiek anxiously waits for the big supper with his parents, and Bridgette feels better, although something is not okay. Ty's decision makes Wade unhappy. Luckily, Lee-Ann suggests a position solution to the issue.
Episode 1317 - Thursday, 8th of July 2021
Rhafiek needs to get something off his chest, and Ty worries about his important date. Later, Zoe decides to do something about Bridgette's condition.
Episode 1318 - Friday, 9th of July 2021
Bridgette makes a shocking revelation, and Mercedes encounters another hurdle in her plan. Wade desperately attempts to convince Ty to change his mind, and Danni plans the church dance.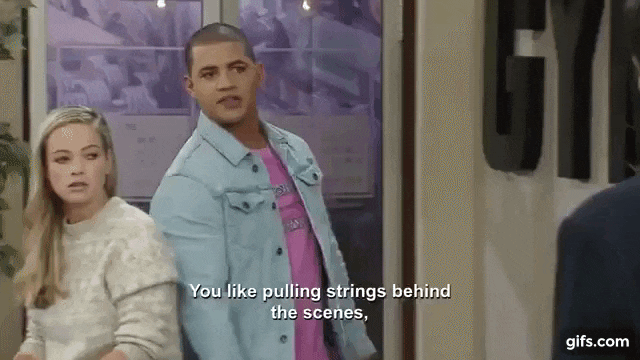 Episode 1319 - Monday, 12th of July 2021
Bridgette expresses her suspicions to Zoe, and Ty has two minds about his decision. Later, Mrs J voices her concerns about Danni struggling to plan the church dance.
Episode 1320 - Tuesday, 13th of July 2021
Ty struggles to come to terms with the idea of never seeing his son again, and Rhafiek worries that Mercedes is moving too fast. Meanwhile, Bridgette struggles with amnesia, although things change drastically.
Episode 1321 - Wednesday, 14th of July 2021
Ty makes an unexpected decision about his son, and Mercedes spends more time with the Samsodiens. Meanwhile, Bridgette realises she has a lot to consider as her memory.
Episode 1322 - Thursday, 15th of July 2021
Ty opens up to his son about their relationship, and the church dance seems to be a success. Later, Bridgette reaches out to Nazeem, although Zoe is not willing to leave matters at that.
Episode 1323 - Friday, 16th of July 2021
Justin starts a new risky business, and Danni is questioned about the church dance. Finally, Bridgette makes a significant decision that can impact her future.
Episode 1324 - Monday, 19th of July 2021
Bridgette comes bearing news for her mother and sister, and Danni grapples with guilt about the church dance. Later, Rhafiek opens up to AB about what happened between him and Mercedes.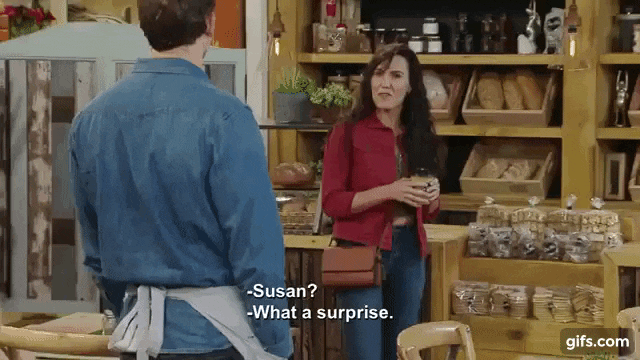 Episode 1325 - Tuesday, 20th of July 2021
Ty has a terrible day, and Danni unwittingly says something embarrassing. AB gives Nazeem a pep talk, and Rhafiek makes a significant step in his life.
Episode 1326 - Wednesday, 21st of July 2021
Justin meddles in Danni's business, and Ty cannot hide his excitement about his plans. Later, Rhafiek takes his relationship a notch higher.
Episode 1327 - Thursday, 22nd of July 2021
Mercedes makes an effort to spend more time with the Samsodiens, although the idea does not sit well with Rhafiek. Meanwhile, Lee-Ann struggles with a new reality, and her efforts do not bear the desired fruits.
Episode 1328 - Friday, 23rd of July 2021
Mercedes joins the Samsodiens at a Muslim wedding. Danni channels her earnings from the church dance to pay her debt. Meanwhile, Ty insists on making things work.
Episode 1329 - Monday, 26th of July 2021
Ty realises that their new circumstances have created problems for Lee-Ann, and Mercedes gets fascinated by the religion of Islam. Neil succeeds in making Siya's situation more complicated.
Episode 1330 - Tuesday, 27th of July 2021
Danni foregoes her projects to support the church finances, and Mercedes invests more time and energy in her relationship. However, does Rhafiek feel the same about her?
Episode 1331 - Wednesday, 28th of July 2021
Danni pressures everyone to change their mind and sell their boxes for the church, and Rhafiek and Mercedes deal with their hurt. Elsewhere, Ty prepares to make an important decision.
Episode 1332 - Thursday, 29th of July 2021
Ty takes a leap of faith, and Bridgette receives unexpected news. Kaashifa insists on fighting for what belongs to her, and Danni does damage control before it is too late.
Episode 1333 - Friday, 30th of July 2021
Ty is excited about his plans for the future, and Danni forgets about her appointment. Meanwhile, Bridgette makes a difficult decision about Oos Wes.
Rhafiek
Rhafiek makes the bold decision to make his relationship public although the move comes with its challenges. He insists on taking slow but sure strides in the relationship, although Mercedes takes things too fast. He gets troubled when she spends more time with the Samsodiens, and when he voices his concerns, Mercedes tries to spend more time with him. Later, the relationship hits a rough patch, forcing Rhafiek to make an unexpected decision. How will Mercedes handle the sudden changes?
Ty
Ty gives his relationship another shot and tries to make things right with Lee-Ann. However, he gets distracted by Wade finding out his secret, and it forces him to act immediately. Later, he learns that he can lose his son's custody, and the thought troubles him. How will he manoeuvre the complicated situation?
Suidooster teasers for July 2021 are a tip of the iceberg of how tables will turn for your favourite cast members. If you wish to find out more details about the progress of the drama, tune in to kykNET and kykNET & Kie every Mondays to Fridays at 18h30.
READ ALSO: Curse of the Sands Teasers for June 2021: Will Sia die after midnight?
Briefly.co.za published Curse of Sands teasers for June 2021, and the highlights are mindblowing!
Curse of Sands teasers fill you in on the show's intriguing scenes and how Sia's return to life comes with more challenges. First, she is forced to give up on the love of her life to surrender to the witch. Will she give in?
Source: Briefly News