Strange Love teasers for July 2021: Will Shlok give up on his plan?
Strange Love teasers for July 2021 are out, and if you think May episodes are dramatic, you ought to buckle up because the show will be a bumpy ride in July. While the soapie highlights some of the challenges that people face in the modern days, how some of the Strange Love characters react to situations re-enact our possible reactions. Check out these snippets for more insight into how the drama will unfold.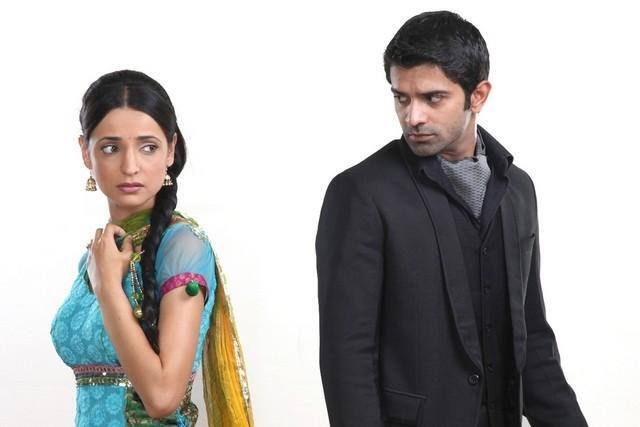 The Strange Love storyline features the life of Shlok, whose past challenges eventually define his personality. He meets a young and vivacious woman who falls in love with him but is pissed off by his arrogance. Shlok pretends to love her, although he has selfish motives to revenge the pain Astha's family caused him. Will he succeed in his plan? Will Astha give in to his charm? Check out the snippets of Strange Love teasers for July 2021 for more information.
Strange Love teasers for July 201
The most recent Strange Love episodes highlighted the ups and downs in Jyoti's life and how much rejection she faced. Astha's relationship also seemed to have made a few steps. Is Shlok on the right path to revenge Astha's family?
Episodes 197 - 198 - Thursday, 1st of July 2021
The police hand Sojal Jyoti's file and pressure him to tell the truth. Elsewhere, Astha meets Jyoti and Kalindi, and Jyoti reminds her about Anjali's birthday; hence, Jyoti buys Anjali a gift and asks Astha to deliver it to her.
Astha believes that if Anjali agrees to celebrate her birthday, Jyoti might attend; hence, she voices her suggestion to Anjali. Later, Shlok gathers the courage to ask Niranjan for permission to celebrate his birthday.
Episodes 199- 200 - Friday, 2nd of July 2021
Abhay confronts Anjali for celebrating her birthday while Jyoti is missing, and Niranjan is equally surprised to see the ongoing preparations.
When Anjali sees Jyoti, she gets emotional and tells her to go to Abhay, although Jyoti insists on staying. Later, Abhay spots Jyoti with Siddharth and pushes her to Niranjan. He accuses Jyoti of being involved in an extra-marital affair.
Episodes 201 - 202 - Saturday, 3rd of July 2021
Niranjan instructs Anjali to send Jyoti to Abhay's house, although Varad and Shlok criticise the idea. Later, Abhay tries to force Jyoti to follow him, and when the police show up, she tells them that Abhay is harassing her.
Jyoti pleads with Varad not to kill Siddharth, and Niranjan goes to the police station to see Abhay and convince the police to release him. Later, he commands Anjali to send Jyoti to Abhay's house. Anjali attempts to torture Jyoti emotionally, but Astha cheers her up by imitating Anjali.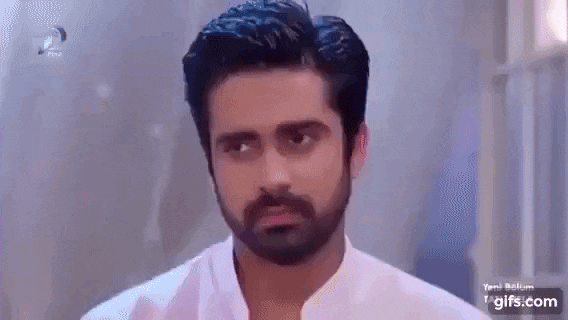 Episodes 203 - 204 - Sunday, 4th of July 2021
Varad appreciates Siddharth for rescuing Jyoti, and Astha sets Niranjan up by messing with the shoe rack; hence, Niranjan stumbles and breaks it. Later, Anjali makes Jyoti's life more stressful when he reminds her to move into Abhay's house.
An unexpected guest shows up at the Agnihotri house and reminds Astha to plan for a baby, and Astha voices her concerns to Jyoti about not being intimate with Shlok. Elsewhere, Shlok decorates his bed ready for his wedding night, although he worries that Astha will change her mind about consummating their marriage.
Episodes 205 - 206 - Monday, 5th of July 2021
Astha's grandmother brings laddoos for Jyoti, and when Astha tries to talk to Shlok, he ignores her. Siddharth asks Jyoti to meet him for lunch, and later, Siddharth delivers a file to the Agnihotri house.
Jyoti asks Astha to arrange a meeting between her and Shlok, but Shlok declines to show up. Later, Shlok seeks Niranjan's permission to visit Mahabaleshwar with Astha. However, when Siddharth brings Jyoti chaat, Sajal stops him from seeing her.
Episodes 207 - 208 - Tuesday, 6th of July 2021
Astha asks the doctor to inject Shlok, and Sojal insists that Shlok is pretending. Shlok gets so infuriated that he sends Astha to her mother's house. Later, when Shlok's condition deteriorates, Astha rushes him to the hospital, and when his condition stabilises, he opens up about his intentions.
Niranjan assaults Anjali for not taking Jyoti's sign, and later, he leaves for Mumbai alongside Vinayak and Varad. Later, Anjali reprimands Jyoti and pressures her to withdraw her charges against Abhay. Meanwhile, Jyoti's stomach pains worsen, and she ends up fainting.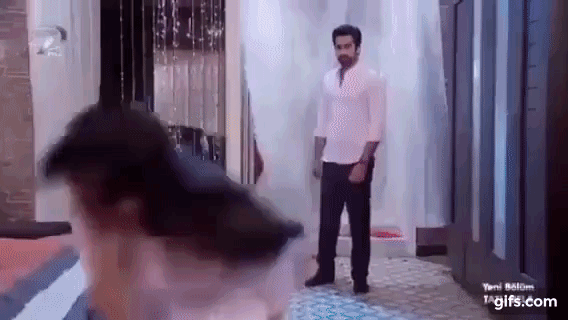 Episodes 209 - 210 - Wednesday, 7th of July 2021
When Jyoti gets better, she requests Niranjan to let her stay in the house until her delivery. Elsewhere, Shlok gets so mad at Anjali for frustrating Jyoti; hence, he ousts her, although Astha pleads with Niranjan to make him change his mind.
Renuka, Siddhart's mother, decides to get him married, and when Varad hears about Jyoti's condition, he rushes home and leaves his phone in the office. Later, Siddhart chooses to use the phone as an excuse to visit Jyoti, and Jyoti gets mad at him for sympathising with her.
Episodes 211 - 212 - Thursday, 8th of July 2021
Astha's grandmother realises that Siddhart loves Jyoti, and Shlok requests Niranjan to let Jyoti stay in the house. Siddharth sneaks into Jyoti's room, and Sojal goes to check up on her when she hears sounds from the room.
Astha and Vinayak collude to spike Niranjan's glass of juice, and Niranjan drinks it. The following day, Niranjan fails to wake up, and Vinayak and Astha convince Anjali to perform the puja. How will Niranjan react when he realises that Anjali is performing puja.
Episodes 213 - 214 - Friday, 9th of July 2021
Anjali pleads with Niranjan to forgive him for performing puja on his behalf, and Siddharth's mother raises eyebrows about her son's relationship with Jyoti. Later, Anjali gets furious when she learns that Astha plans to free Anjali from Niranjan.
Astha's grandmother asks Siddharth whether he will accept Jyoti's baby, and Astha promises never to get Anjali into trouble again.
Episodes 215 - 216 - Saturday, 10th of July 2021
Astha poisons Niranjan's food, and it causes him to have an itchy throat, while Kalindi supports Siddhart's wish to marry Jyoti. Later, Niranjan instructs Anjali to stop Astha from going to the office by assigning her house chores.
Astha manipulates the doctor to declare that Niranjan is allergic to potatoes, and Shlok instructs Anjali not to prepare any dish with potatoes. Astha plans a surprise baby shower ceremony for Jyoti, and Anjali discovers Astha's plan. Will she raise the alarm?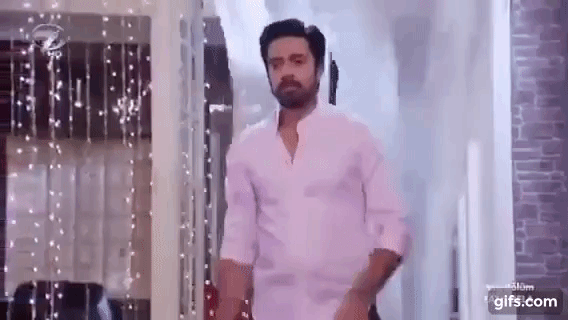 Jyoti
She faces so much opposition from Niranjan and Anjali, who forcefully insist on her marriage to Abhay. However, she equally declines Siddhart's moves towards her, and when Siddhart is asked about her unborn baby, he insists on marrying her regardless of her condition. Will this happen?
Astha
Astha's relationship makes her believe she has a promising future with Shlok. However, her grandmother insists on getting ready to bear Shlok's child, although she is not prepared. Instead, she concocts a plan to cause Niranjan's downfall by poisoning his food and causing him to believe he is allergic to potatoes. What is she up to?
Strange Love teasers for July 2021 cannot compare to the drama that awaits you in the oncoming episodes. So ensure to tune in for more details every Mondays to Sundays on Starlife.
READ ALSO: Suidooster Teasers for July 2021: Has Rhafiek changed his mind about Mercedes?
Briefly.co.za recently published Suidooster teasers for July 2021. You ought to keep up with the drama.
Suidooster teasers for July 2021 highlights Rhafiek's rollercoaster of emotions. His relationship took an unexpected turn when everything seemed to be on track. Ty also faces hurdles when his relationship with Lee-Ann hits another bump forcing him to reconsider the idea of never seeing his son.
Source: Briefly.co.za