The Evil Eye Teasers for July 2021: How does the season end?
The Evil Eye teasers for July 2021 are finally here. As the season ends this month, it promises highly engaging episodes with intriguing actions. If you have several questions running through your mind based on what you watched in the previous months, you will be surprised to see the dramatic turn that events take this time. Why does Madhulika run to seek power from an evil spirit?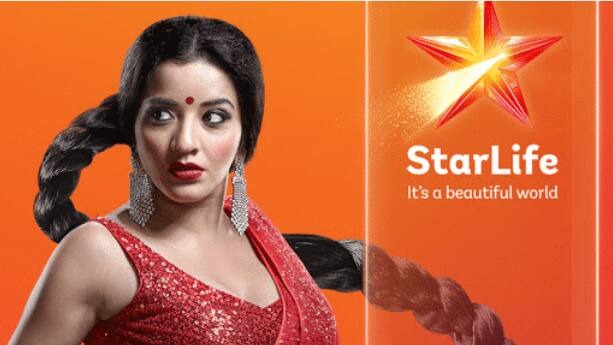 The Evil Eye storyline is about a family whose wealth was obtained with the help of black magic. It depicts the continuous struggle between good and evil. It also features the complexity of love, family, and power acquisition. This month's episodes provide a sneak peek into the chaos in the life of two lovers, Palak and Appu. Their life is about to change forever, thanks to the evil of Madhulika and her demonic associates. Will they navigate this tricky situation?
The Evil Eye teasers for July 2021
The Evil Eye teasers highlight the thrilling end of this fascinating soapie. You will love how professionally members of The Evil Eye cast play their roles while providing the best of suspense. This drama about supernatural powers and ordinary people has unveiled so much since it started, and you do not want to miss the concluding part.
Episode 429 - Thursday, 1st of July, 2021
Madhulika runs away to an evil forest to ask help from a demon capable of changing into anything. Palak and Apurv have their life at risk afterwards since they now have to deal with the dark creature.
Episode 430
The family is in a celebratory spirit because it is Apurv's birthday, while Palak has scary thoughts. Palak faces a terrible situation after coming across something mysterious during Apurv's birthday party.
Episode 431 - Friday, 2nd of July, 2021
Season finales
Apurv is abducted while on the quest of saving Palak from imminent danger. The situation has Palau's family worried. Madhulika thinks Palak is the cause of Apurv's condition.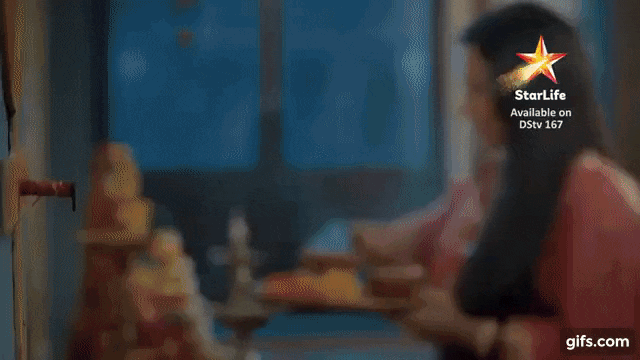 Pandit Ji, along with his gang members, have Madhulika in a corner, intending to murder her. Meanwhile, Girgit deals mercilessly with Apurv, and when Palak tries to help him, she is tortured.
The Evil Eye concluding episode
Palak and Pandit Ji are confused about a creature that they come across. They do not know what it is, but Pandit Ki wants Palak to be careful. Pandit Ji thinks the creature, which looks like a chameleon, is capable of changing into anyone.
The family, especially Appu, is lively, as it is Appu's birthday, and he is having a birthday party. There are balloons and cakes, and the rest of the family members join in the fun. Appu cuts the cake and has fun with it. He hopes to get a surprise party, and Madhulika promises that there is a plan for such.
Scene 1
The party begins, and almost everyone is present. Palak is looking for somebody, and Madhulika asks her about it. Palak gets scared when the waiter who served her a drink seems like the evil chameleon. She shares this information with Dadi, but she is misunderstood. A magician at the party performs several tricks, and his last one is locking Palak in a box with a promise to make her vanish.
Madhulika thinks the chameleon will get harmed if Appu does not stop playing the trumpet. Appu brings Palak out of the box, and she smiles in gratitude. Madhulika thinks Palak is more potent than she gives her credit for. She hands Appu the fin of a peacock.
The party is a success. Hema and Malani want to know the maker of Appu's dress, who happens to be Palak. The family has forgotten to perform an arti for Appu's party and decide it is not too late. The arti is prepared in a pot, and someone has to take it into the streets. Palak is scared of the clown, and Appu knows this, but Madhulika does not care because Palak is not a child.
Pandit Ji comforts Palak and tells her that the peacock feather can scare away lizards and chameleons. Palak doubts this, and Pandit Ji wraps a ratan around Palak's hand for protection.
Appu could not find Palak downstairs and decides to look for her outside the house. The chameleon depends on smell to catch Palak, but there is nothing to smell. The chameleon perches on the tree, and Palak drops the pot and vanishes. Appu sees the pot but could not find Palak. He is confused but takes the pot.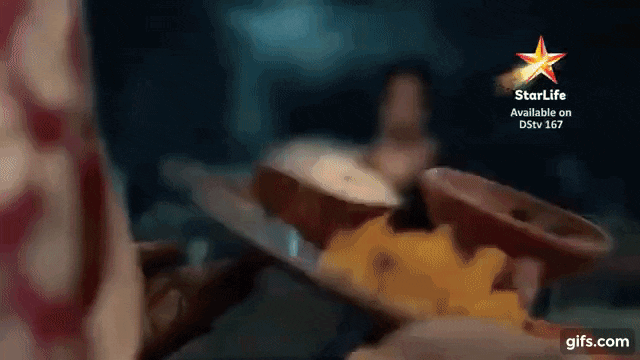 Scene 2
When Palak gets home, the whole family is already worried about Appu's whereabouts. They ask if Palak has seen him, but she says no. They insist that Appu has gone out searching for her because he thought she was scared of going out alone. The watchman also confirms that Appu had gone after Palak.
Urwashi and Dadi tell Pandit Ji about recent developments. Palak returns to where she has dropped the pot and finds it, but the Ratan tied around it is gone. The chameleon abducts Appu in a bag and later loses the bag after it goes after the smell of grape coming from a store. Some labourers take the bag away in their car, and the chameleon begins to look for it.
There is pandemonium amongst family members because of the disappearance of Appu. Dadi and Madhulika believe Palak knows something about Appu's misfortune, but Urwashi disagrees. Palak tells her accusers that the chameleon must have taken Appu, and this infuriates Madhulika. Pandit Ji tries to stop Madhulika from hurting Palak but is pushed away.
Scene 3
Madhulika and Palak have a confrontation at the cave. Palak blames Madhulika for bringing the chameleon that took Appu away, while Madhulika thinks Appu was taken because of Palak. Madhulika says only Appu will be killed for a sacrifice, but Palak promises it will not happen. Madhulika injures Palak in the head and leaves her to die.
Madhulika decides to employ magic to find Appu. She has to rescue Appu from the chameleon and kill him afterwards. She picks up a bat that Appu has gotten as a gift and plucks some of her hairs. She makes a ball out of the hair and hits it with the bat, hoping it takes her to Appu's location.
Dadi and Urwash disagree about Palak's innocence in Appu's disappearance. Dadi thinks Palak has bewitched both Appu and Urwash. Urwash says Appu loves Palak for a reason, and even the witch was unable to disrupt their wedding plans for a reason.
Madhulika's magic hairball follows a truck, and she knows that Appu must be in it. Pandit Ji appears and asks Madhulika about Palak and gets a "she must be dead" response. Pandit vows not to allow Madhulika to get hold of Appu and the duo threaten each other.
Madhulika promises to send Pandit to death like Palak while Pandit Ji vows to lock her up in a coffin for eternity with the help of Vishala's blood. In the end, Madhulika leaves Pandit and continues her search for Appu.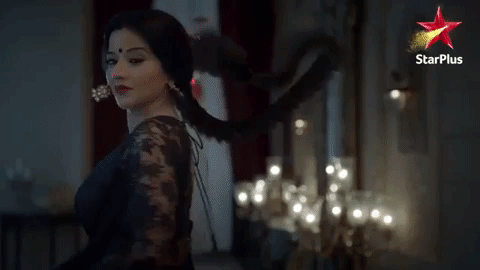 The chameleon gets hold of Appu and brings him to Palak. Palak becomes conscious and sees Appu being tortured by the chameleon. She pleads with the chameleon to let Appu leave since she is the one that is meant to be killed. The chameleon disagrees and says it will be better for him to kill both of them.
The chameleon causes pain upon Appu with its venom. Appu begs the chameleon to release Palak, but it is in vain. The chameleon continues to hurt Appu and Palak. Palak manages to stand up and hold the chameleon's hand.
Palak
Palak is in trouble with some mysterious powers in the form of a chameleon. She gets into trouble with Appu's family because they think she knows something about the kidnapping of Appu. She becomes unconscious when she tries to stop Madhulika from going to sacrifice Appu. When she wakes up, she finds the chameleon torturing Appu and wishes to be taken instead. She seems willing to sacrifice herself for her lover, Appu, but how possible will this be?
Madhulika
Madhulika seeks out the help of a demon in the evil forest. Her actions endanger the life of Apurv and Palak, and she pretends to know nothing about Appu's disappearance. She attempts to kill Palak, who tries to stop her from accomplishing her mission. She is on a mission to sacrifice Appu and employs magic to help her achieve this. Madhulika is confronted by Pandit Ji, who seems to know the source of her powers.
The Evil Eye teasers for July 2021 have unveiled what to expect in the concluding part of this fantastic television drama series. How will Madhulika's powers and manipulations be countered? Do not miss the series this month.
READ ALSO: Doodsondes 3 teasers for June 2021: Are Kaya and Ender ready to cut the knot?
The Doodsondes Turkish series teasers for June 2021 are out. Briefly.co.za reveals that Yigit ends his relationship with Lila for good because of a disturbing incident on their dinner date. Meanwhile, Halit and Leyla often meet secretly. Yigit also believes that Kaya and Ender are not a good match for each other. Will their love last forever, or is another breakup brewing?
Source: Briefly News