Twist of Fate teasers for July 2021: Ranbeer refuses to marry Maya
Maya's mother wants Ranbeer to marry Maya. Prachi helps Ranbeer to discover that Maya is in love with Rahul. Ranbeer falls in love with Prachi, and Rahul attempts suicide when Maya refuses to elope with him. Find out what happens next from Twist of Fate teasers for July 2021.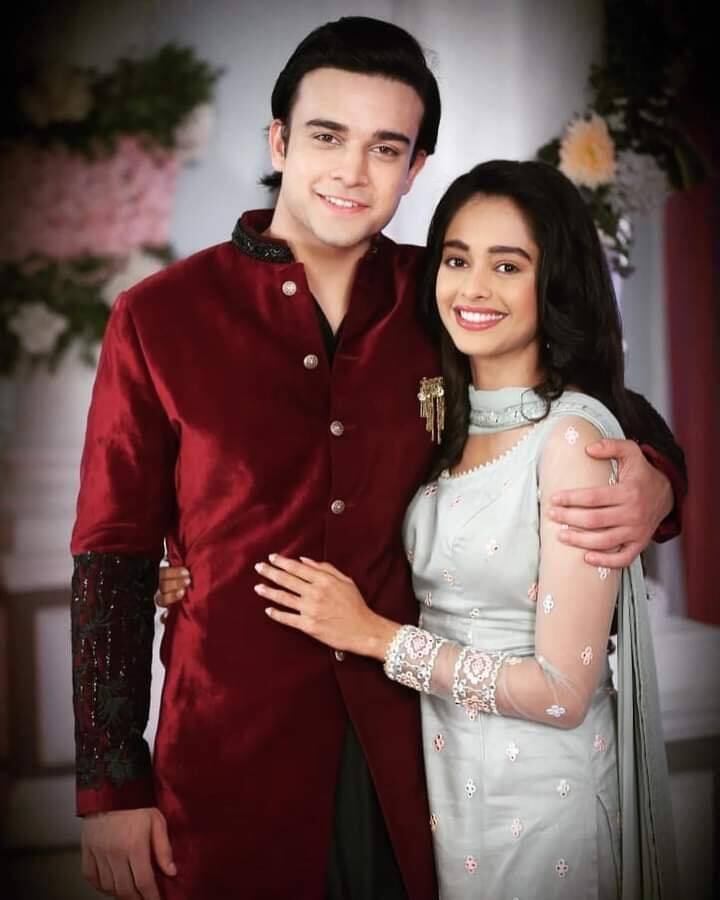 Ranbeer has a liberal-minded personality, while Maya is easy to manipulate. Her mother convinces her to focus on marrying Ranbeer instead of running away with Rahul. On the other hand, Ranbeer rejects Maya's mum's advice when she asks him to end his romance with Prachi.
July 2021 Twist of Fate teasers
A tragedy hits Pragya and Abhi after their emotional reunion. What happened to them? Someone takes advantage of the situation to harm Pragya. Please read on to find answers to this question and other juicy updates.
Thursday, 1st July 2021
Episode 142
Maya's mother and Dushyant are dumbfounded when they find Maya alive. The police arrest Dushyant after his confession and release Abhi from prison. Later, Rhea's childhood pictures make Pragya cry, and Dushyant promises to help Maya marry Ranbeer.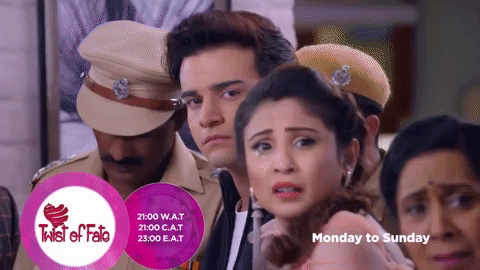 Friday, 2nd July 2021
Episode 143
Dushyant and Maya's mother apologize to Ranbeer's family. Maya's mum later blackmails Pallavi into supporting Ranbeer and Maya's upcoming wedding. Maya's father, Mr. Choubey, informs his wife that he won't change his decision about sending Prachi to jail. Elsewhere, Prachi eavesdrops on Maya and Ranbeer's conversation.
Saturday, 3rd July 2021
Episode 144
Ranbeer develops romantic feelings for Prachi before she tells him that Maya still loves Rahul. Mr. Choubey accuses the Ranbeer family of demanding dowry. Prachi agrees with Ranbeer that she will question Maya about her relationship with Rahul while Ranbeer eavesdrops on their conversation.
Sunday, 4th July 2021
Episode 145
Rahul explains to Prachi and Ranbeer how his relationship with Maya ended. He also reveals to them shocking details about Mr. Choubey. Pallavi and Daljeet agree to mistreat Maya so that she leaves the house. Sahana and Prachi later advise Rahul to help them stop Maya's wedding.
Monday, 5th July 2021
Episode 146
Abhi and Pragya have an emotional reconciliation in the mall's lift. Dushyant instructs Maya's mother to have a word with her, and Ranbeer ignores Maya's mum's request to break up with Prachi. Meera later questions Prachi about her relationship with Ranbeer.
Tuesday, 6th July 2021
Episode 147
Ranbeer stops Rahul from confessing to Dushyant, and Maya's mother panics after listening to Ranbeer's grandmother. Daljeet and Pallavi fight Maya's mother to hurt Maya's feelings. Meanwhile, Pragya and Abhi faint in the mall's lift.
Wednesday, 7th July 2021
Episode 148
Rahul begs Maya to elope with him. Her mother walks in and spots him hiding. She manages to convince Maya to focus on her wedding with Ranbeer. However, Ranbeer and Prachi are looking for ways to stop the marriage. Maya later runs to see Rahul when she learns that he attempted suicide.
Thursday, 8th July 2021
Episode 149
Alia and Sarita Ben inform Prachi and Rhea about Abhi and Pragya being admitted to the hospital. When Pragya regains consciousness, she asks about Abhi's condition. Abhi later regains consciousness and looks for Pragya. Alia strikes a deal with the nurse when she discovers that Pragya is at the hospital.
Friday, 9th July 2021
Episode 150
After Prachi and Ranbeer threaten Rahul, he informs them that Maya is setting a trap for Ranbeer. Pallavi misunderstands Ranbeer's words and concludes he loves Rhea. Rhea takes advantage of Pallavi's assumptions.
Saturday, 10th July 2021
Episode 151
Sanju plans to meet Prachi as soon as the police release him from jail. Meanwhile, Alia and Rhea send Sanju and his gang to steal some valuables from Prachi's house. Will Sanju fulfill the mission?
Abhi and Pragya
Pragya cries while staring at Rhea's childhood pictures. Abhi and Pragya's reconciliation in the mall's lift is touching. The duo are rushed to the hospital after collapsing in the lift, and Abhi and Pragya worry about each other when they regain consciousness.
Rhea and Aliya
Alia learns that Pragya is receiving medical aid at the hospital and bribes a nurse to harm her. Pallavi misunderstands Ranbeer's words and assumes he was confessing his love for Rhea. Rhea wants to use Pallavi's assumptions to win Ranbeer's heart. Will she succeed?
Zee World airs episodes of Twist of Fate teasers for July 2021 daily at 21h00. If you are not going to watch some television shows in July, this should not be one of them. You will miss a lot because Twist of Fate novella just got to the climax.
READ ALSO: Strange Love teasers for July 2021: Will Shlok give up on his plan?
Shlock prioritizes getting back at Astha's family instead of the love he feels for her. Meanwhile, Astha hates his arrogance.
Briefly.co.za reveals how Shlok' falls in love with Astha in Strange Love teasers for July 2021. He refuses to meet Jyoti because Astha arranged the meeting. The man later requests Niranjan to allow Astha to accompany him to Mahabaleshwar.
Source: Briefly.co.za