- Beauty Mnci worked as a caretaker at the Maurice Freeman Community Centre in Bertram's for years, but dedicated herself to feeding children in the area
- She was joined by the Angel Network and together they began feeding and providing a safe place for children to play and do homework at the Rec centre
- Unfortunately, when Beauty's two children were tragically killed in a fire, she was unable to continue working, but the community stepped in to help
PAY ATTENTION: Click "See First" under the "Following" tab to see Briefly.co.za News on your News Feed!
Beauty Mnci was employed by the government, at the Maurice Freeman Community Centre in Bertram's where her main responsibilities were to keep the centre clean and tidy.
Beauty became aware of the many starving children in the area whose parents were either unemployed, absent/deceased or addicted to drugs and alcohol.
In February 2016, Beauty partnered with the Angel Network and FeedSA, to provide food 365 days of the year to prepare a hot meal for the children, Briefly.co.za learned.
READ ALSO: SA top athlete denied entry into Cape Town's training stadium
Auntie Beauty, as she is lovingly called, provided a safe space, where the kids loved spending time as she cooked, arranged weekly bible studies and welcomed everyone with open arms.
The Angel Network have also been able to organize birthday cakes for every child, something that most of them have never had before, as well as special Friday lunches delivered there weekly by volunteers and restaurants.
Later in 2016, Beauty's two sons were tragically killed in a fire, leaving her heartbroken and traumatised.
"We, as a network, grieve as one for the unimaginable pain that our very own, special angel, Beauty is enduring. No parent should have to bury their child but to bury two children on the same day, is inconceivable. For a woman who has devoted her life to feeding others' children to have to now bury 2 of her own, is beyond comprehension and we have been totally shattered by this horrific tragedy. Our hearts go out to Beauty and her family as they try and learn to breathe again.
"This is beyond human rationalization. Needless to say, Beauty is unable to continue her work and there are now over 100 starving children who were totally dependent on her for food, love and care," the Angel Network wrote.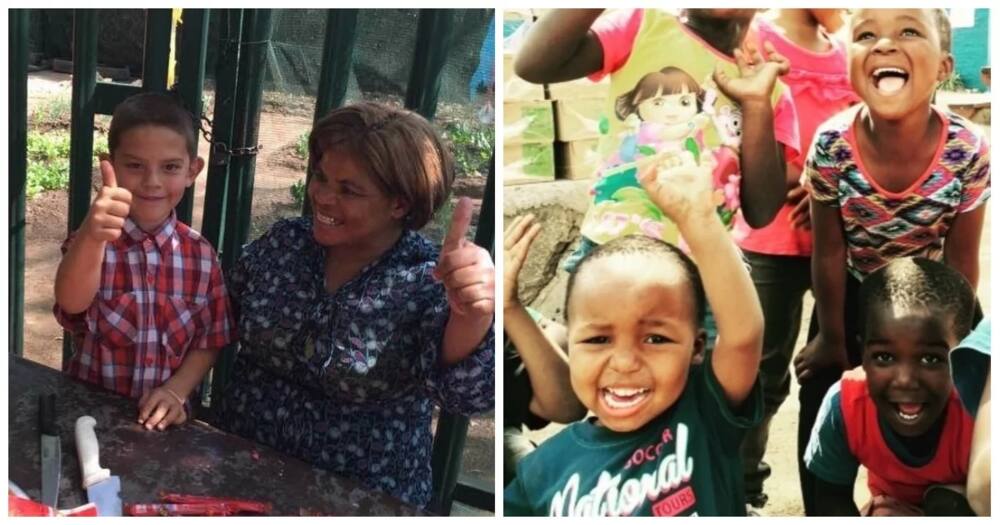 In January this year, Boys & Girls Clubs of South Africa launched their third Boys & Girls Club to carry on Beauty's legacy – to provide a safe space for 'her' kids after school, and to support them holistically – by helping with homework, providing a meal a day, and giving them access to programs and activities every day after school.
Laura Parker, Director of BGCSA, explained that BGCSA had been planning the Club for almost 2 years when the tragedy struck.
"We had been in the background, building a community support for the initiative, and a funding base. A key factor in why the Club made sense in Bertram's was because of the existing relationship kids had with Beauty and the Centre. It was already a place where kids had a sense of belonging, so it made sense for us to build on that.
"The years it took us to get this off the ground were extremely challenging, but now with the kids signed up, the grateful feedback from parents, and the changes we are already seeing, it is a true blessing that all of our hard work will go to benefit the kids who need us most."
READ ALSO: Watch as the JMPD officials put the brakes on 'skorokoro' taxis
Do you have a story to share with us? Inbox us on our Facebook page and we could feature your story.
To stay up to date with the latest news, download our news app on Google Play or iTunes today.