The Estate Teasers for July 2021: Does Boikanyo kill himself?
The Estate is a thrilling South African TV show where the storyline is centred around a thriving gated community, Echelon Estate. It serves as a wonderland with tight security and a high wall, keeping the elites locked away from the working class. The Estate deals with identity and heritage, historical disempowerment, and the fight for true economic freedom. Get a glimpse of what is to come in The Estate teasers for July 2021.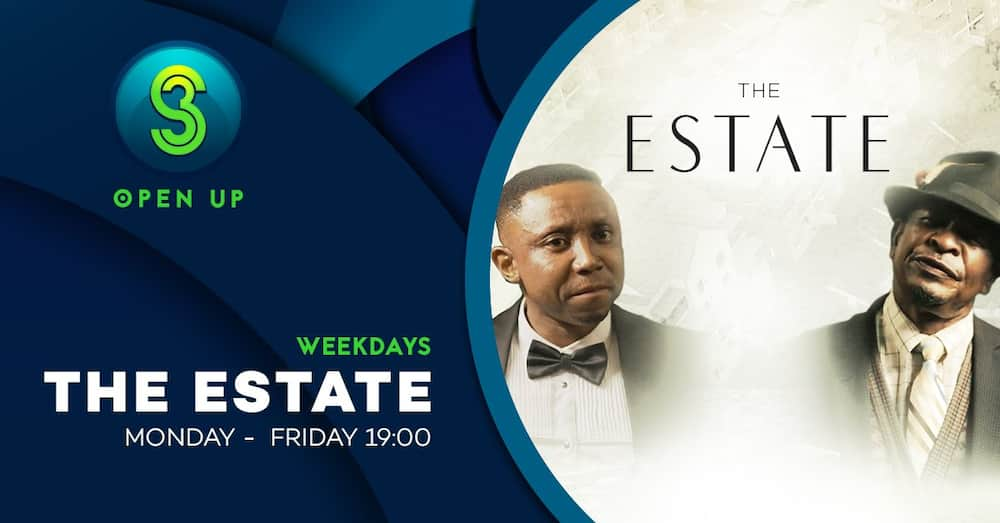 The Mokobane household is attacked by a petrol bomb, causing a lot of havoc. A few days later, there are protests by the Thembalethu community. Has the community been pushed too far by the elites? Check out these snippets as brought out inThe Estate teasers for July 2021.
The Estate teasers July 2021
The death of Ntate Bopape is hitting Phenyo hard, and he is having a hard time dealing with it. Later on, he acts out and causes trouble for everybody. Once he realises his mistakes, will his penance be enough? Catch all this drama in The Estate teasers.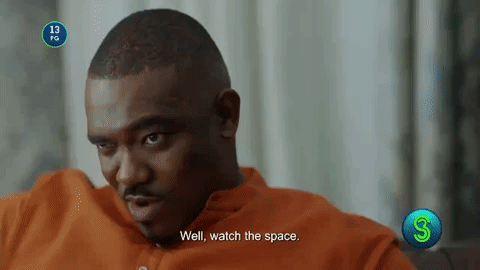 Thursday, 1st July 2021 - Episode 65
Muzi's schemes on how to relocate the bones from Phase 3. At the same time, Phenyo is having a hard time dealing with Ntate Bopape's death. Castro is making things hard for Muzi.
Friday, 2nd July 2021 - Episode 66
Muzi makes covert plans to get the bones out of Echelon. Meanwhile, Suzaan receives an official notice to cease pestering the people living in Echelon. Boikanyo has found someone to protect him in jail, but nothing comes for free.
Monday, 5th July 2021 - Episode 67
Muzi and Siya are caught extracting Tumelo's bones from the ground in the dead of night. Boikanyo believes that he will get bail while Leah formulates a fantastic marketing plan for Suzaan.
Tuesday, 6th July 2021 - Episode 68
Muzi and Lwandle argue about the bones; elsewhere, Labuschange intimidates Boikanyo. Phenyo is penalised as Suzaan pitches her products on Devina.
Wednesday, 7th July 2021 - Episode 69
Boikanyo signs his confession on paper, as Phenyo's behaviour gets out of hand and the Mokobane family finds him hard to deal with. Siya and Suzaan reestablish their relationship.
Thursday, 8th July 2021 - Episode 70
Lwandle begins an extensive search for Tumelos' remains; at the same time, Dumisani tries to persuade Boikanyo to keep going as he begs Muzi for his assistance. Phenyo is up to no good in the Mokobane home.
Friday, 9th July 2021 - Episode 71
Muzi and Siya's plans to prevent Lwandle from exposing Tumelo's remains do not work. Elsewhere, Castro has a massive win in the election but soon finds out that Boikanyo plans on exposing him. Leah gives Suzaan counsel on her relationship.
Monday, 12th July 2021 - Episode 72
Dumisani discovers the truth about what transpired with his brother as Lwandle holds a grudge against Muzi for his actions. Elsewhere, Suzaan receives an uncomfortable present when she is at the Miracle Fit offices.
Tuesday, 13th July 2021 - Episode 73
The death of Boikanyo shocks everyone, especially since it was a suicide. Later, Muzi and Castro have a physical fight over Boikanyo; at the same time, everyone is searching for Phenyo, who is nowhere to be found. Suzaan is greatly upset by the Miracle Fit fiasco.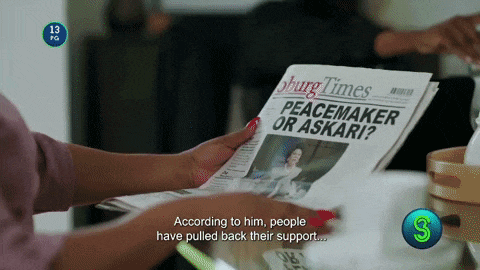 Wednesday, 14th July 2021 - Episode 74
Many people do not believe in Shadrack anymore. Meanwhile, Castro gives Gigi a deal that is so good she has to take it. Suzaan is in hot soup because of the Miracle Fit grift.
Thursday, 15th July 2021 - Episode 75
The passing of Boikanyo is obscured by Shadrack's intense confession at his memorial; at the same time, Sindi has chosen which man she wants. The police take in Phenyo.
Friday, 16th July 2021 - Episode 76
Shadrack lands in jail; meanwhile, Muzi requests the help of a lawyer and leaves their first meeting shaking in his boots. Elsewhere, Sindi pushes Ayindi to propose as the Mokobane family is on the receiving end of the community's rage.
Monday, 19th July 2021 - Episode 77
The Mokobane household is ambushed. Elsewhere, Dumisani pleads with Mmatshepo to move Tumelo's funeral forward to when Shadrack is released, but she declines to do so. Detectives interrogate Muzi about his role in the death of Tumelo.
Tuesday, 20th July 2021 - Episode 78
Sindi is over the moon because of the direction her life is going in; meanwhile, Mmakoena and Leiba's visitor is bringing up Mmakoena's hurtful past. Suzaan and Leah are killers.
Wednesday, 21st July 2021 - Episode 79
Muzi finds it hard to keep his business afloat after the petrol bomb attack on the Mokobane house. Meanwhile, Shadrack intends to fight for Thembalethu's land rights as Sindi conceals her ring from Dumisani.
Thursday, 22nd July 2021 - Episode 80
Muzi is in a race against the clock regarding the land claim against him; meanwhile, Mmatshepo is depressed because of his burnt house. Suzaan discovers that her position in Siya's life is only as a friend with benefits.
Friday, 23rd July 2021 - Episode 81
The Thembalethu community protest on Echelon, and things get nasty as Sindi gets caught up in the chaos. Elsewhere, Phenyo seeks atonement for the trouble he caused, and Mmakoena gets a contentious client.
Monday, 26th July 2021 - Episode 82
Muzi is made to deal with the repercussions of the protests as a distraught. Sindi finds this hard to cope with. Lesiba is shocked to learn that Mmakoena represents Muzi, and Phenyo's issues in school are exposed.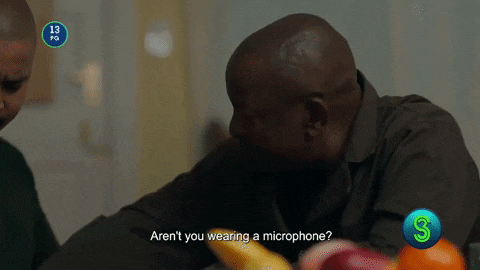 Tuesday, 27th July 2021 - Episode 83
Muzi has a battle for his legacy; he fails to keep sight of Webber and is intimidated by Matlala.
Wednesday, 28th July 2021 - Episode 84
The community of Thembalethu show up uninvited to Castro's inauguration party; elsewhere, Suzaan and Siya take their relationship further. Lesiba gives Phenyo difficult news.
Thursday, 29th July 2021 - Episode 85
Castro suggests that he can make all of Muzi's legal problems go away as Martin ends up drugging himself after seeing Grace's video. Dumisani and Sindi are in awe of each other.
Friday, 30th July 2021 - Episode 86
Dumisani balances his career when Holford tries to make him subdue Shadrack. Elsewhere, Labuschagne attacks Joelene as Ryan issues threats to Suzanne because of her ex-con boyfriend, saying he will take Leah with him.
Muzi
In the teasers above, Muzi tries moving Tumelo's bones with Siya but is caught in the act of relocating them. He is later interrogated by the cops about his role in Tumelo's demise. Later on, he hires a lawyer and realises he has landed himself in a hot mess. Will he take Castro's deal to save himself?
Suzaan
She gets an official letter telling her to stop disturbing the peace of the residents in the Echelon estate. Later on, she tries selling her products to Devins but lands herself in trouble when she goes to the Miracle Fit offices. Will she stay with Siya after what she uncovered?
From The Estate teasers for July 2021 above, Echelon Estate proves to be less secure as the community members seem to be getting their way. Follow the thrilling show on SABC 3 every Monday to Friday at 7.00 p.m.
READ ALSO: Suidooster Teasers for July 2021: Has Rhafiek changed his mind about Mercedes?
Briefly.co.za recently released the Suidooster Teasers for July 2021. The July episodes feature Rhafiek's woes and how his relationship takes an unexpected turn.
Ty equally faces hurdles in his relationship, and the reality of being separated from his son takes a toll on him.
Source: Briefly News