Strange Love teasers for August 2021: Shlok breaks up with Astha
The anticipated Strange Love teasers for August 2021 have arrived! Are you eager to know how the drama unfolds? In the upcoming episodes of Strange Love on StarLife, Astha has plans to expose Niranjan, but he is one step ahead. He manages to create a rift between her and Shlok. How will she ensure the truth comes to light? Keep reading the following Strange Love teasers to find out more about this enthralling Indian TV show.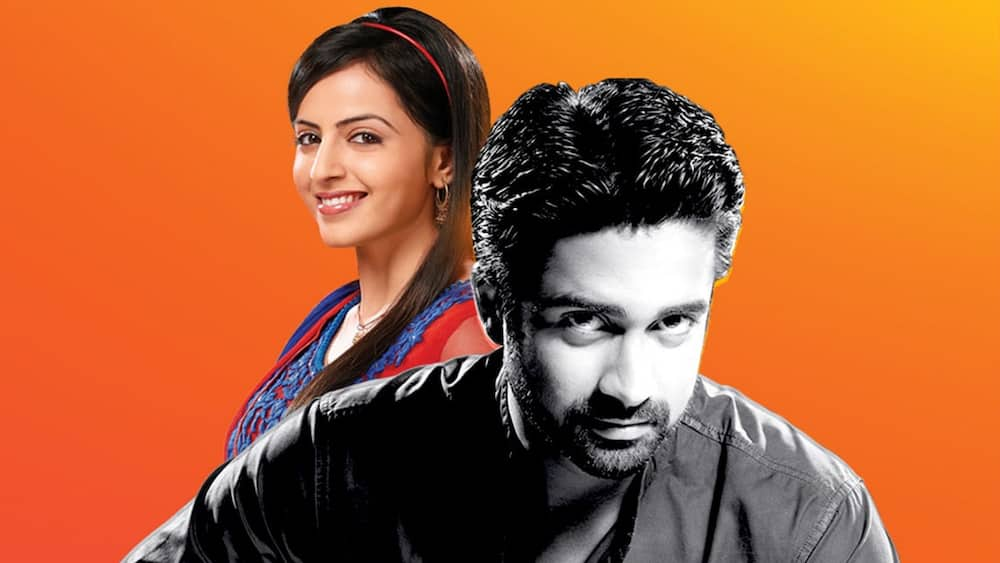 The Strange Love plot revolves around Astha's and Shlok's love story. Shlok is an arrogant man who shows fake love to a charming Astha and marries her to seek revenge. Will he ever have a genuine love for her?
Strange Love teasers for August 2021
Will Astha and Shlok's marriage survive during the Strange Love August episodes now that Niranjan is determined to break the relationship? Here are the exciting Strange Love teasers that will tell us what to expect in the upcoming episodes.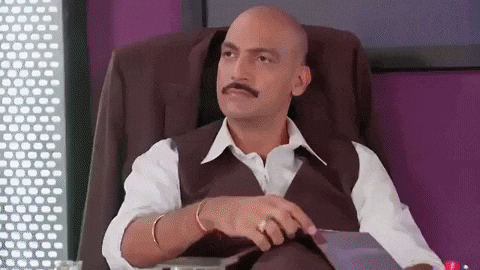 Sunday, 1st August 2021 (Episodes 259 and 260)
Shlok and Niranjan disagree, while Siddharth comforts Jyoti upon learning that the police released Abhay from prison. Later, Astha assures Siddharth that Jyoti and Anaya are safe from Abhay.
Niranjan speaks to Abhay and Shlok but Astha warns Shlok against listening to Niranjan. Anjali and Astha agree never to allow Jyoti and Abhay to reconcile. Jyoti also refuses to reunite with him.
Monday, 2nd August 2021 (Episodes 261 and 262)
Niranjan is determined to unite Abhay and Jyoti, while Shlok makes up his mind to test Abhay's character to determine whether he has changed or not. How will Abhay react after Niranjan alerts him about Shlok's test?
Shlok sides with Niranjan, but Astha stands against their decision. Abhay visits Jyoti's home to take her, but Anjali stops her from going back to his house.
Tuesday, 3rd August 2021 (Episodes 263 and 264)
Anjali and Astha defend Jyoti and ask him to get away from the house. While Jyoti asks Anjali to forgive her for misjudging her, Anjali's decision angers Niranjan, and he wants to make Astha pay.
Astha informs Shlok that she will prove Abhay is not the good person everyone thinks he is. Siddharth goes to see Jyoti at the medical facility. Abhay spots them and accuses Jyoti of cheating on him.
Wednesday, 4th August 2021 (Episodes 265 and 266)
Varad visits Mansi to talk about the necklace drama, and Niranjan accuses Shlok of turning the entire family against him. Abhay kidnaps his baby with Jyoti and demands ransom from the Agnihotri family.
Astha and Shlok manage to save the baby, but Abhay flees from them. He later calls Niranjan and threatens to tell his family the truth. An angry Niranjan plans to create a rift between Astha and Shlok.
Thursday, 5th August 2021 (Episodes 267 and 268)
The Agnihotris are shocked after finding out about Siddharth and Jyoti's affair. Shlok is disappointed in Astha for hiding the information from him. While he angrily confronts Siddharth, Jyoti confesses she loves him. Meanwhile, the press gathers in front of the mansion to interview Niranjan.
Siddharth is ready to tie the knot with Jyoti. Meanwhile, Niranjan plans to create a rift in Shlok and Astha's relationship. He orders Astha to make Jyoti sign the divorce documents while Shlok puts forth a condition for the wedding.
Friday, 6th August 2021 (Episodes 269 and 270)
Siddharth is not willing to meet Shlok's ultimatum and speaks to Renuka about his plans to marry. Niranjan supports the marriage but later pours out his anger on Anjali.
While the Agnihotri make arrangements for Jyoti and Siddharth's wedding, Anjali requests Astha to make her folks aware. Shlok refuses to accompany Astha to her parents' home. Elsewhere, Varad seeks Mansi's forgiveness after failing to show up at the awards ceremony.
Saturday, 7th August 2021 (Episodes 271 and 272)
Astha is mad at Shlok, and she is later assaulted by a goon on their way to discuss marriage arrangements. Renuka notices Jyoti's family has a bad attitude towards the planned marriage and informs Siddharth about it.
Shlok and Astha won't talk to each other even though they miss the closeness that they shared. Jyoti prepares for the Haldi ceremony the following day, and Siddharth's sister arrives to perform the Haldi rituals.
Sunday, 8th August 2021 (Episodes 273 and 274)
The Agnihotri household takes part in the Haldi celebrations. Elsewhere, Astha plays a practical joke on Shlok by informing Siddarth's sister that he is her brother-in-law and is not yet married. Mr. Pawar wants Niranjan to give him more cash.
Shlok leaves an envious Astha at the marketplace. Later, Astha fails to locate her mangalsutra, but she is lucky to meet Mansi, who helps her look for it. She then gives her an invitation to the sangeet celebrations for Jyoti.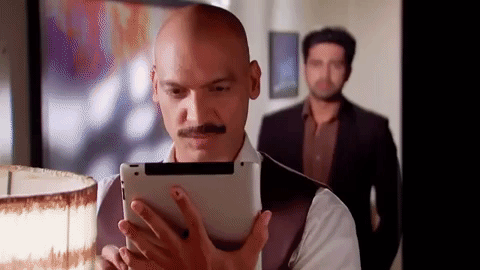 Monday, 9th August 2021 (Episodes 275 and 276)
Sojal looks after Mansi to make Varad happy but fails to understand the reality. Varad is uncomfortable when she lets her put on her jewellery. Meanwhile, Siddarth and Jyoti's engagement ceremony goes as expected.
Shlok makes Astha envious when he starts making advances towards Riya, and they later share a romantic moment. Mansi and Varad confess their feelings for each other, and he later wants to give her a lift buy Sojal does not let him.
Tuesday, 10th August 2021 (Episodes 277 and 278)
Varad tries to make Mansi feel better, and she later asks to be allowed to go to the marriage ceremony. Astha spots Mr. Pawar leaving Niranjan's study room. She finds out that Niranjan is not willing to perform kanyadaan and wants her and Shlok to take care of it.
Jyoti does not accept Shlok's offer to help her with finances. Later, Shlok is accidentally hurt by Astha, and he vents out his anger on her. Despite being hurt by Shlok's reaction, she is ready to make things work between them.
Wednesday, 11th August 2021 (Episodes 279 and 280)
Siddharth and his relatives reach the Agnihotri mansion, and Shlok and Astha carry out kanyadaan. Later, Renuka asks Anjali to look after Anaya for two days, but Siddharth is not happy with his mother's decision.
Niranjan lives in fear after being threatened by Mr. Pawar. He is aware that the evidence will come through courier and several packages come in Shlok's name. He goes to look for the evidence in secret.
Thursday, 12th August 2021 (Episodes 281 and 282)
Niranjan sends Shlok to the house of Siddharth to prevent him from playing the DVD. Meanwhile, Renuka is not happy with Jyoti, and Siddarth's dad tries to comfort her. Sojal is informed by her mother about seeing Varad embracing another person.
Riya and Jyoti go to the Agnihotri mansion. Astha urges Shlok to view the contents of the DVD, but Niranjan takes it away before he can see it. Astha does all she can to lay her hands on the DVD and expose his deeds.
Friday, 13th August 2021 (Episodes 283 and 284)
Astha manages to locate the DVD but is unable to view it after Niranjan smashes it. She then goes to tell Shlok about it and plans to see Mr. Pawar. Meanwhile, Riya finds out about Astha and Shlok, and Astha seeks her forgiveness for pranking her.
Astha finds Mr. Pawar's contacts from Niranjan's cellphone. She then contacts him, seeking an original version of the DVD. Meanwhile, Anjali has suspicions regarding Astha's recent behaviour.
Saturday, 14th August 2021 (Episodes 285 and 286)
Varad pleads with Sojal's mum to stop causing problems while Niranjan lies about falling. Shlok then reprimands Astha for making him fall because she was the one carrying oil earlier. Later, Niranjan is not willing to say goodbye to Siddharth and Jyoti.
Astha manages to get the DVD and makes Niranjan aware. Niranjan then starts planning on how to create a rift between Shlok and Astha. Elsewhere, Varad does not agree to accompany Mansi for shopping when she asks him, and she is later shocked to spot him out with his folks.
Sunday, 15th August 2021 (Episodes 287 and 288)
Niranjan decides to set his study ablaze and pretends to faint. An angry Shlok accuses Astha of being responsible for the inferno and remains behind to look after him.
Astha informs Shlok that Niranjan was responsible for the inferno, but he does not believe her and even wants to slap her. Niranjan says he is innocent when she reminds them about the nursing home. Astha then decides to turn on the DVD for everyone to see.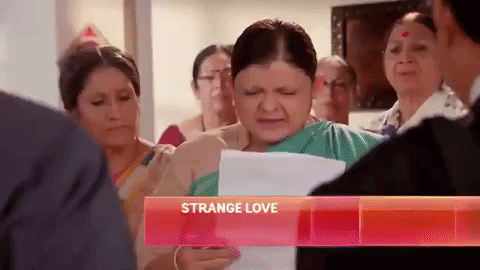 Monday, 16th August 2021 (Episodes 289 and 290)
The DVD fails to work, and Astha has suspicions about Niranjan interfering with it. Shlok then orders her to seek forgiveness from Niranjan, but she refuses and asks her to get away from the house. Will this mark the end of their relationship.
Shlok creates division in the house while Varad and Anjali stand with Astha. Later, Niranjan makes Astha aware of what befell Mr. Pawar and informs her that Mr. Pawar made him aware of the offer she made to him.
Tuesday, 17th August 2021 (Episodes 291 and 292)
Astha informs Shlok that he is answerable to the community, and he later seeks forgiveness from Niranjan for creating division in the house. Niranjan then pretends to make him feel better. Anjali's decision to stand with Astha makes Shlok angry.
An angry Niranjan leaves without eating when Astha makes Anjali eat before he does. He also plans to create a rift between Anjali and Shlok. Elsewhere, Siddharth has plans to relocate to a bigger house.
Wednesday, 18th August 2021 (Episodes 293 and 294)
The family receives an invitation to attend the Janmashtami celebrations, but Niranjan prevents Astha and Anjali from going. He then sends Sita to tell Sojal to carry the Krishna idol, but she does not deliver the message.
Astha is criticized by society for failing to master the rituals, and Shlok comes to her defense. Anjali then asks Niranjan to let them be together. Shlok goes to the kitchen to make some juice.
Thursday, 19th August 2021 (Episodes 295 and 296)
Astha informs Anjali about her plans to make Niranjan change her outlook, unaware that he is listening to their conversation. Niranjan promises to make Anjali learn the hard way. Elsewhere, Mansi asks Varad if they can spend the night.
Astha helps a drunken Shlok to his room. She wakes up early the next day to make breakfast for the whole family, but Sojal has plans to take the credit and make Niranjan happy.
Friday, 20th August 2021 (Episodes 297 and 298)
Varad tries to bring Astha and Shlok together by sending them to Jyoti's house. On their way back, Astha is accidentally injured by Shlok.
Niranjan is not happy when he spots Shlok and Astha together, and he later decides to block Anjali's bank account. Varad does not remember that it is Mansi's birthday.
Saturday, 21st August 2021 (Episodes 299 and 300)
Anjali and Astha go to see Niranjan in his office and he accosts Anjali. Astha tries to persuade Shloj and, at the same time, worry about the safety of Anjali. She later makes up her mind to make Niranjan's deeds known.
Mansi asks Varad to make Sojal aware of their relationship. Meanwhile, Niranjan makes Anjali go with him to a meeting, and Astha finds out what he is planning. What will she do to save Anjali from embarrassment?
Sunday, 22nd August 2021 (Episodes 301 and 302)
Astha goes to see Kalindi after making Anjali feel better. Jyoti receives a Ganesh Chaturthi invitation from Anjali. Shlok makes up his mind not to celebrate, and Anjali attempts to persuade him.
Astha fails to take Shlok's demands seriously, and Shlok laments tying the knot with her. Varad accosts Sojal regarding the partition, and she later decides to break her fast. On the other hand, Manasi, Astha, and Anjali carry out the rituals while Shlok does not say anything.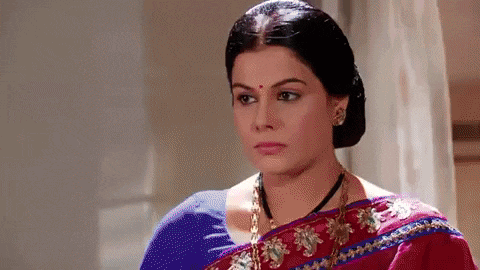 Monday, 23rd August 2021 (Episodes 303 and 304)
Varad, Niranjan, and Anjali unsuccessfully try to make Shlok break Astha's fast. Astha is determined to ensure that Shlok breaks her fast. On the other hand, Siddarth romances Jyoti when she breaks her fast.
Shlok remembers the enmity that Niranjan and Astha share as he worships the sun. Anjali tells Astha to take the water offered by Shlok, and she informs her that she took water from a container that Niranjan had touched.
Tuesday, 24th August 2021 (Episodes 305 and 306)
Astha is accused by the Agnihotris, while Kalindi is filled with worry when she gets a courier from Prabhakar. Kavya informs Shlok that she will go back home with a Ganesh idol. Later, the partition worries Shlok.
Anjali and Astha manage to hide the partition by decorating the house. Later, Shlok ties a mangalsutra to Astha while Kalindi informs Avadhoot about the property transfer done by Prabhakar.
Wednesday, 25th August 2021 (Episodes 307 and 308)
Anjali goes to see her parents while Astha is accosted by Sojal and Varad. Mr. and Mrs. Godbole are not willing to give Niranjan their blessings, while Shlok makes up his mind to end his relationship with Astha. Jyoti finds out about the partition that exists in the house.
Jyoti accosts Astha for talking ill of Niranjan, and the latter accuses Astha of creating problems for the family. Later, Shlok informs Astha about his decision to break up with her. Niranjan plans to seek revenge while Astha attempts to please Shlok.
Thursday, 26th August 2021 (Episodes 309 and 310)
Jyoti accuses Niranjan of breaking mangalsutra and later prevents him from laying his hands on Anjali. Jyoti then makes up her mind to make Niranjan's deeds known while Anjali tries to make her calm down and forgive him.
An infuriated Jyoti finds out that Niranjan is responsible for Anjali's problems. Mr. Godbole tries to lay his hands on Niranjan for talking ill of Anjali, but Shlok does not let him. Anjali makes up her mind to take her parents to a nursing home.
Friday, 27th August 2021 (Episodes 311 and 312)
Shlok tells Astha to go away despite being advised against the move by Varad. Elsewhere, Mansi has the feeling that she is expectant and wants to meet with Varad.
Mansi informs Varad regarding her pregnancy while Anjali tries to make Astha feel better. Ankush must get approval from Kalindi before acquiring the property, but Kalindi fails to leave her room. This prompts Ankush to smash utensils at the house.
Saturday, 28th August 2021 (Episodes 313 and 314)
Avadhoot makes up her mind to give Ankush the Prabhakar's property, but Kalindi is not willing to put her signature on the papers. Elsewhere, Astha makes up her mind to share Shlok's table at the office.
Kalindi shreds the documents then asks Ankush to reside in her house for the next six months. Elsewhere, Mansi wants to keep the child, but Varad does not feel ready. Shlok decides to break the door when Astha knowingly locks up the cabin.
Sunday, 29th August 2021 (Episodes 315 and 316)
Shlok enters his details in the form to start working with the American university, and Astha is also filling the same form. She learns that Anjali is a mathematics guru and decides to teach her how to use a laptop.
Kalindi's sentiments are hurt by Ankush while Shlok finds out that Astha has also made an application for the US collaboration. Niranjan sees an opportunity to create a rift between Astha and Shlok.
Monday, 30th August 2021 (Episodes 317 and 318)
Mansi is sad when she finds out that she is not expecting a baby. Meanwhile, Sojal finds out that Mansi and Varad have an affair while a journalist takes photos of Astha and Shlok. Shlok tastes the meal when Astha is not around.
Varad feels better after learning that Mansi is not expecting their baby, but she wants him to make things work between them. Astha meets goons that misbehave with her, and she quickly returns to Shlok's vehicle and hugs him.
Tuesday, 31st August 2021 (Episodes 319 and 320)
Mansi is accosted by Sojal, but she tries to defend her actions and asks Sojal to let her be. Later, Varad criticizes Sojal for her conduct. Astha fails to eat because Shlok does not want to eat.
Sojal and Varad have a fight when she learns about Mansi. Elsewhere, Ankush has not stopped tormenting Kalindi while Shlok and Astha are stuck together in the office elevator.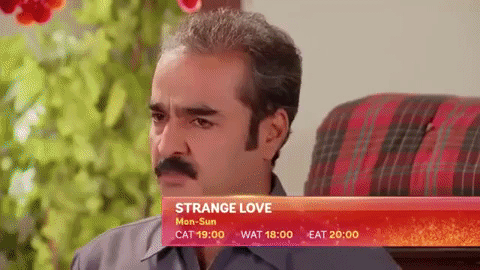 Astha
She is determined to expose Niranjan, but he is too smart for her. He does everything he can to create a rift between her and Shlok. His plans work when Shlok informs her about his decision to break their relationship. Will they reunite?
Jyoti
Abhay is released, but she does not want to go back to him despite Niranjan's persistence. She later shocks the Agnihotri family when she falls in love with Siddharth. The family resists at first but later agrees to their marriage.
Varad
He feels uncomfortable when Sojal takes care of Mansi. The two are having an affair behind Sojal's back. Mansi does not want to lose him and is disappointed when she fails to get pregnant with his child. What will Sojal do when she learns about the affair?
The storyline for Strange Love just got sweeter, as revealed by the above Strange Love teasers. Will Astha manage to expose Niranjan? Follow the fascinating story by tuning in to StarLife from Mondays to Sundays at 7.00 p.m.
READ ALSO: The Red Room Teasers for August 2021: Dr. Manolya meets new troubled clients
Briefly.co.za recently highlighted the drama to expect in the August episodes of The Red Room. The SABC3 series continues to show Dr. Manolya's skills in helping troubled clients leave with a lighter heart.
In August episodes, viewers get to meet Alya, whose horrifying childhood experiences will leave you horrified while Meliha still blames herself for causing Melek's death.
Source: Briefly News