Curse of the Sands teasers for August 2021: Siya is the best step-mum ever
Curse of the Sands teasers for August 2021 debunks misconceptions about how adults relate to their partners' children. A woman shows up out of the blue with a son and claims Ram molested her years ago. Ram denies being the boy's father, but Siya proves him wrong and ensures the royal family welcomes him home. How does Mann help Siya overcome the barrenness curse? The teasers for August provides clues.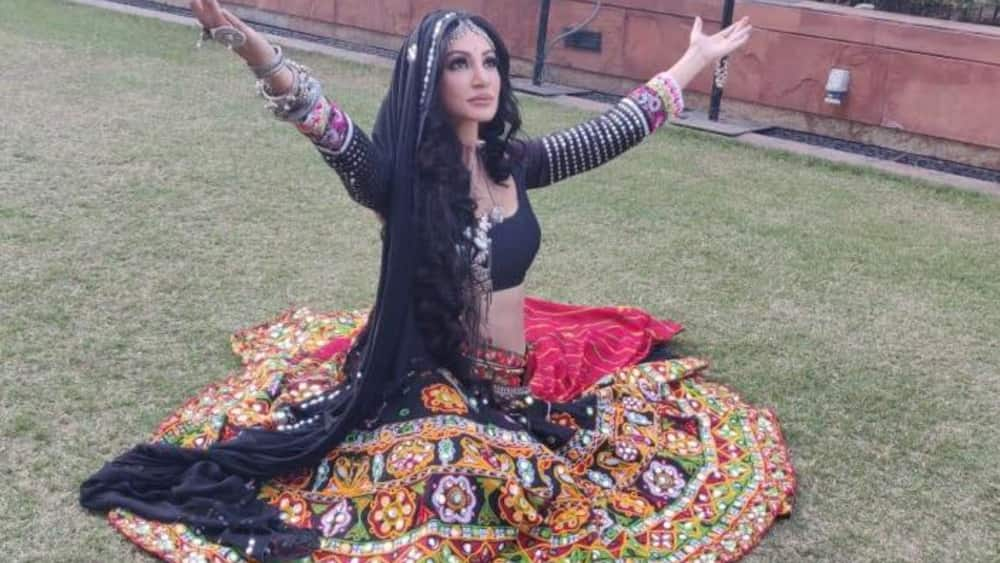 The Curse of the Sands Indian series discusses romance, magic, evil, loyalty, and revenge. The drama shows how an ancient curse affects Siya and Ram's love. The mysterious plots of the soap originated about 500 years ago. First, a dying pregnant woman cursed her killer before she died. The snippets of Curse of the Sands Zee World for August provide clues to the characters' journey to love.
Curse of the Sands teasers August 2021
Who is Mann's real mum? The series creates a mystery about the boy's mother. Gopika shows up and tries to harm Ram, Mann, and Siya. It turns out that she is Mann's biological mother and the real Mohini. Then, what relationship existed between Mann and the woman who died in the fire? The August 2021 episodes of Curse of the Sands give an insight into what you should expect as this Indian soapie broadcasts.
Episode 84 - Sunday, 1st of August, 2021
Vanraj endangers Jhumri's life, and Mohini supports Kali and Vanraj leaving the palace. During a Haldi party Mohini throws for them, she inquires from Maya about Kali and Rana's relationship. Bindu later discovers Kali's real identity.
Episode 85 - Monday, 2nd of August, 2021
Siya is mad at Vanraj for instructing her to cut ties with Rana. Mohini investigates why Rana is against Vanraj and Kali's upcoming wedding. Vanraj is shocked to see Ram's name on his fiance's henna decoration. Why did Rana write Ram's name on Kali's palm? Mohini suspects a secret love triangle is going on after the incident.
Episode 86 - Tuesday, 3rd of August, 2021
Mohini discovers Siya's real name is Kali, and she is marrying Vanraj to prevent him from killing Jhumri. Mohini plans to make Ram faint until Siya and Vanraj get married.
Episode 87 - Wednesday, 4th of August, 2021
Siya discovers Mohini's plan and prays to Lord Shiva to protect him. Elsewhere, Mohini quarrels with Siya when the prayer weakens her powers. Siya slaps her and demands to know Ram's whereabouts. Devki later helps her to find him.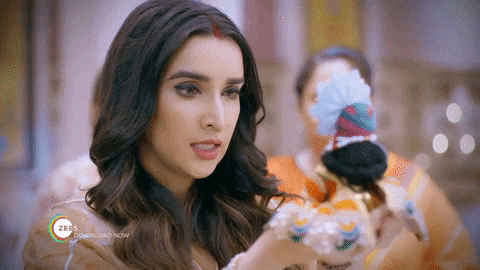 Episode 88 - Thursday, 5th of August, 2021
Mohini is set free from bondage. She leaves with Ram's soul. Siya tries to save him in vain. Mohini also gets into the palace to attack Ram.
Episode 89 - Friday, 6th of August, 2021
An accident interrupts Ram and Siya's happy reunion. Five years later, Ram tries to save a woman and her son from fire. She claims she was a victim of his sex abuse years ago. Unfortunately, the woman dies. Ram and Siya bring her son to the palace.
Episode 90 - Saturday, 7th of August, 2021
Devji demands a paternity report from Siya before she welcomes the boy into the palace. The doctor takes Mann's blood samples for testing after witnessing his powers. When Devki arrives to pick up the paternity results, he unexpectedly vanishes. In the meantime, Siya denounces Ram for despising the boy.
Episode 91 - Sunday, 8th of August, 2021
After the DNA test report proves Mann is Ram's son, Siya demands he fulfil his paternal duties. Devki informs her via a text that Ram wants to send the boy to a boarding school. When Siya stops the employees from taking Mann away, Ram agrees to let the boy stay if he never argues with Siya about him. The sage obtains Mann's blood sample.
Episode 92 - Monday, 9th of August, 2021
Mann strangles Dolly when she sneaks into his room to give him sage's poison. Later, Devki and the sage plan to murder Mann using a poisoned dagger. Unfortunately, Siya and Ram discover the plan and rush home to save the boy.
Episode 93 - Tuesday, 10th of August, 2021
Mann learns from Siya that he is Behramgarh's heiress. When Mann throws Devki out of the palace, she throws a royal book at Ram to prove Mann is the devil's child. However, Mann burns the book to hide his secret dealings with Mohini.
Episode 94 - Wednesday, 11th of August, 2021
Jhumri and Mallika sneak Mann out of the palace in a sack. Gopika notices Mann in a truck and trails it. Meanwhile, Siya panics when she fails to find him in the castle. Devki learns about Mann's disappearance. Elsewhere, Gopika tries to rescue him from drowning in a river.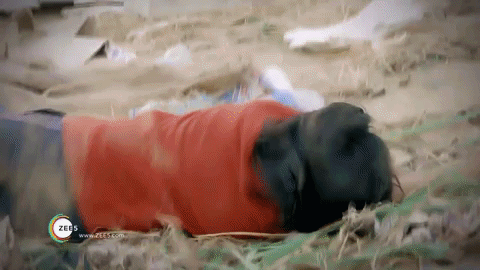 Episode 95 - Thursday, 12th of August, 2021
Ram disagrees with Siya's decisions and blames Mann for his failing marriage. When Siya defends Ram against Gopika's allegations, Mann reveals that Gopika is his mother. Everyone knew Siya was his mum. Devki attends the Janmashtami celebration at the palace disguised as Kansa.
Episode 96 - Friday, 13th of August, 2021
CCTV footage shows Siya and Ram how Devki abducted Mann. Mann protects Devki from falling into a trap she made for someone else. Gopika strangles Devki after confessing she is Mohini and also Mann's mother.
Episode 97 - Saturday, 14th of August, 2021
Gopika instructs Mann to conceal from everyone what happened in the jungle. Meanwhile, the sage looks for Devki in the wilderness. Siya supports Mallika's suspicions regarding Gopika harming Devki. She also vows never to be a mother.
Episode 98 - Sunday, 15th of August, 2021
Gopika discovers Mallika does not trust her. Siya apologizes to her on Mallika's behalf. Later, Gopika reveals how she used Mann to worm her way into the palace. Shame is written all over Mann's face after Siya learns that he broke the promise he gave her.
Episode 99 - Monday, 16th of August, 2021
Gopika plans to ruin the palace's Ganesh Chaturti party. Mann stays with the Ganpati idol in the refrigerator to prevent it from melting. Siya's intuition tells her something is wrong. She goes to Mann to find out what is going on.
Episode 100 - Tuesday, 17th of August, 2021
Guilt pushes Ram to welcome Mann into the family. He also informs Siya that he is observing Mann. He will announce him as one of the royal heirs if he behaves accordingly. The sage is shocked to see Mann praying during the Visarjan Puja rituals.
Episode 101 - Wednesday, 18th of August, 2021
Mann collapses, and Gopika vows to save him. Ram brushes aside Siya's accusations of Gopika being Mohini. He is unaware that Gopika confessed who she truly is to Siya.
Episode 102 - Thursday, 19th of August, 2021
Gopika tries to stop Siya from preparing Mann on his first day at school. Siya suspects her intentions towards the entire family after this incident.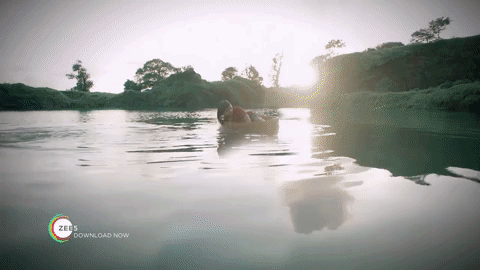 Episode 103 - Friday, 20th of August, 2021
Mallika sets Siya against Gopika. Later, students attack Gopika when she tries to hurt Mansi.
Episode 104 - Saturday, 21st of August, 2021
Mallika realizes that Gopika has lesser powers than the real Manmohini. Meanwhile, Gopika plans to use Mansi to retransform Mann into a devil. Mann takes the unconscious Mann to the nearest medical facility.
Episode 105 - Sunday, 22nd of August, 2021
While Gopika is still informing Siya that Mann is a devil, a speeding car hits him. Siya watches the accident in disbelief because Mann sustains no injuries.
Episode 106 - Monday, 23rd of August, 2021
Mann drinks Mallika's blood, and Siya scolds Gopika later for meddling in her affairs with him. Gopika plans to make Mann drink Siya's blood.
Episode 107 - Tuesday, 24th of August, 2021
Siya throws Gopika out of the palace for slapping Mann. After Siya witnesses Mann's power, she calls the police for trying to kill him. Gopika notices that Mann's supernatural powers are controlling Siya.
Episode 108 - Wednesday, 25th of August, 2021
Gopika feels tormented when Siya performs shraddh rituals for Mohini. Mallika attends the puja dressed as Mohini. Ram makes a shocking confession at the event. Later, Gopika uses magic to control Mallika. Mallika dies instantly as she jumps into the ritual's fire.
Episode 109 - Thursday, 26th of August, 2021
The sage stops Gopika from setting Mann free. At the same time, Siya won't listen to Ram's advice. Sumri locks up Gopika in her room. Later, Siya begs the sage to allow her to kill the evil spirit controlling Mann instead of killing him.
Episode 110 - Friday, 27th of August, 2021
After Juhmri releases Gopika from the room, she regrets giving all her power to Mann. The sage advises Siya to keep Mann away from Mansi as long as he is still possessed and uncontrollable.
Episode 111 - Saturday, 28th of August, 2021
Jhumri delivers Siya the laddus that Mann received from Gopika. Siya meets with the sage first to discuss her return to London. By then, remorse is quietly consuming Ram.
Episode 112 - Sunday, 29th of August, 2021
Mann watches Gopika accusing Siya of ruining Ram's life. He later stops her when she makes Siya unconscious and tries to kill Ram. Siya rushes to the bedroom when she wakes up to check on her spouse.
Episode 113 - Monday, 30th of August, 2021
Gopika returns to the palace to kill Ram. She spreads poison on Siya's glass of water and conceals it beneath the bed.
Episode 114 - Tuesday, 31st of August, 2021
Mann tells Siya that Gopika is Mohini. Later, Ram testifies against Mohini. After the police arrest Mohini, Siya breaks out of the barrenness curse.
Mann
His father welcomes Mann home but cautions Siya against letting the boy create fracas in their marriage. Gopika transfers his power to Mann, hoping it will harm him, but Siya rescues him. She convinces the sage to let her destroy the spirits that have possessed the boy instead of killing him.
Siya
She informs Ram that Gopika is Rohini, but he ignores her warning. Ram believes her when it is too late. When Gopika tries to turn Mann back into a monster, she risks everything to protect him. Mann later rescues Siya and Ram from Gopika, gets her arrested, and aids Siya in reversing the curse of barrenness.
Gopika is now behind bars. Does this mean that the worst is now behind Ram, Siya, and Mann? The Curse of the Sands teasers for August 2021 is enough to convince you to watch out for upcoming suspense in this captivating drama.
READ ALSO: The River 2 on Mzansi Magic teasers for August 2021: Dambisa betrays Zweli
Briefly.co.za has shared the snippets of what to expect in The River 2 on Mzansi Magic for August 2021. Now that Tumi has realised her mistakes and wishes to make them right, will she succeed?
However, Lindiwe's previous relationship with Tumi gives her sleepless nights, while Lindani plans for Tumi before an unexpected arrival of a guest ruined everything. Do not miss the whole story as the show airs on Mzansi Magic at 19h00 from Mondays to Fridays.
Source: Briefly News