- In a profession dominated by women, Christian Wright is a male midwife
- Wright is the first male midwife in the 25-year history of the Family Birth Centre at Perth's King Edward Memorial Hospital (KEMH)
- He hopes that men will begin to enter the profession, because it's a really good experience for dads to have a male midwife
PAY ATTENTION: Click "See First" under the "Following" tab to see Briefly.co.za News on your News Feed!
"A lot of people are surprised initially — it's not something they expect — but they seem to love me, and I've had so many requests from other women asking for me to be their midwife and from their partners as well," Christian Wright said about his experience of being a male midwife.
"I think they appreciate my background, they appreciate me, I include them as part of the care.
"I recently did a research study on how we treat male partners and found that a lot of them feel excluded … so there's a big push that I do especially to try to include them as a family unit.
"So I don't really find any resistance."
Wright comes from a background in emergency nursing and said being a midwife was the best job he had done.
"We do all of their antenatal care and then we're on call 24 hours a day, and so we do their labour and birth as well," he said.
"Afterwards, we visit them in their home for up to five days and if they need any extra support we go longer.
"We come from this paradigm where it's like a marathon — it's not a medical event — it's a marathon that you train for and you get ready and you achieve it together.
"And at the end I'm just standing back and they are doing it, we've done our job and that's just really rewarding."
READ ALSO: Mantwa Matlala Malema: 5 facts about the woman who clams Juju's heart
Briefly.co.za found Wright has been named as one of the finalists in the 2018 WA Nursing and Midwifery Excellence Awards in the Graduate of the Year category, said he went into the profession with the aim of one day working in developing countries.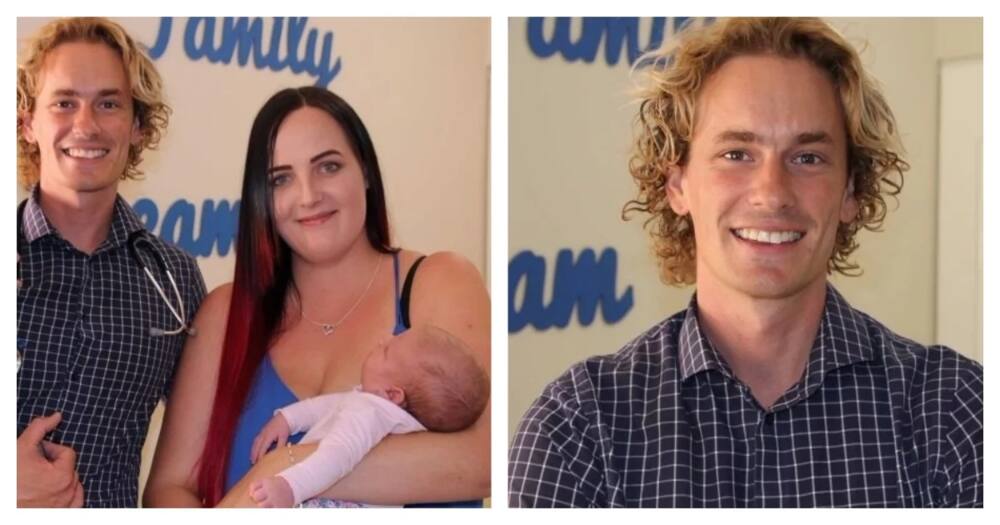 "I've worked in East Timor and I've done some work in remote areas in Australia, in communities, and I just love it," he said.
"I love being with the community, with people in their setting … I just really love investing in people and seeing what they can achieve."
Wright said men probably didn't go into midwifery because they didn't understand it.
"It's a course taught by women, for women, about women, and I really struggled for the first six months," he said.
"But when I realised what I was learning, it blew my mind.
"I think if more guys understood what it was, they would be coming into it."
Edith Cowan University associate professor and associate dean of midwifery, Sara Bayes, said it was a profession that struggled to attract men, with some continuing to view it as "women's business".
"The guys who do come into it have a really strong reason for doing it, and that might be that they've had not such a great experience themselves, that they have a genuine wish to support women through a life changing experience or they have very practical reasons, like they might want to go and work for RFDS [the Royal Flying Doctor Service] and that is one of the skills that they need."
Dr Bayes said she would like to see more men enter the profession.
"The term midwife means 'with woman'," she said.
"It doesn't mean that a woman has to care for you in labour or birth or through your pregnancy.
"Our experience of the guys who we've graduated through our university is that they have been excellent, sensitive carers, good advocates for women, good advocates for dads.
"They are all good reasons why we should have more."
READ ALSO: Winnie Madikizela-Mandela: the dark side of the legend revealed
Do you have a story to share with us? Inbox us on our Facebook page and we could feature your story.
To stay up to date with the latest news, download our news app on Google Play or iTunes today.