- South Africans have been paying tribute to Winnie Madikizela-Mandela since she passed away on Monday at the age of 81
- Ronnie Kasrils has added to the list of tributes in an interview on Radio 702
- He said that Winnie's legacy and the myth of her persona is only going to grow in legend
PAY ATTENTION: Click "See First" under the "Following" tab to see Briefly.co.za News on your News Feed!
Former intelligence minister and struggle stalwart Ronnie Kasrils has paid tribute to Winnie Madikizela-Mandela in an interview on the Karima Brown Show on Radio 702 on Wednesday night.
"Winnie's legacy and her persona is actually going to last a lot longer than a lot of others' including' save for Madiba' all our presidents'" Kasrils said.
"I am not saying that in a bitter way' but she was larger than life."
Madikizela-Mandela died on Monday at the age of 81 at the Netcare Milpark Hospital in Johannesburg.
She succumbed peacefully to a long illness in the early hours of Monday afternoon surrounded by her family and loved ones' the family said in an official statement, Briefly.co.za gathered.
READ ALSO: The "mother of all prayers" for Zuma: Supporters to hold vigil before court appearance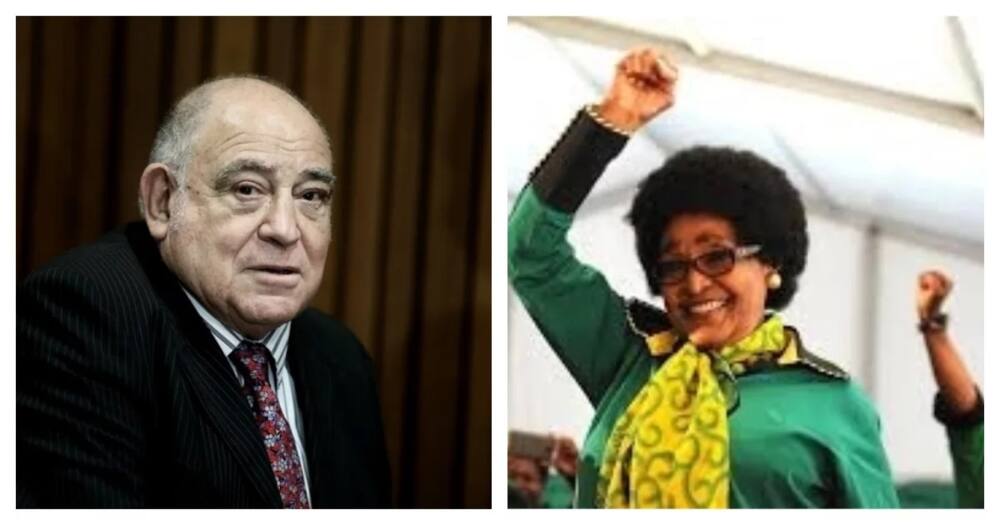 Kasrils described Madikizela-Mandela as "a rebel within a rebellion" and added that she was an "absolute marvel" who we will "miss and miss and miss".
"Rebelliousness and passion can cause problems of leadership and even a person' a human being. We're all flawed'" Kasrils said.
"These are people who you can't easily control. They have such a deep passion and it's a passion that outshines a lot of the bright peers who they are part of."
Kasrils said Madikizela-Mandela's mythology as a rebel would grow over time, continuing to inspire future generations.
"It magnifies and it does powerful things for the future'" Kasrils said.
"She leaves us with the spirit of the rebel. Never to accept conventionality which is authoritarianism in various disguises."
READ ALSO: Church leader says Zuma is being unfairly targeted because he on the side of the poor
Do you have a story to share with us? Inbox us on our Facebook page and we could feature your story.
To stay up to date with the latest news, download our news app on Google Play or iTunes today.