Unusual Tale teasers for September 2021: The final season
Unusual Tale teasers for September 2021 reveals the most anticipated finale season. Garima fakes an abortion to bring Sanjay back to his senses. Sourav almost divorces Binita for trying to harm Garima and her unborn baby. Lucky, Garima and Sanjay intervene and reconcile them. Does Shobha choose her husband or the man who became more than her boss? Do not be quick to guess because the Unusual Tale plot's twists and turns might surprise you.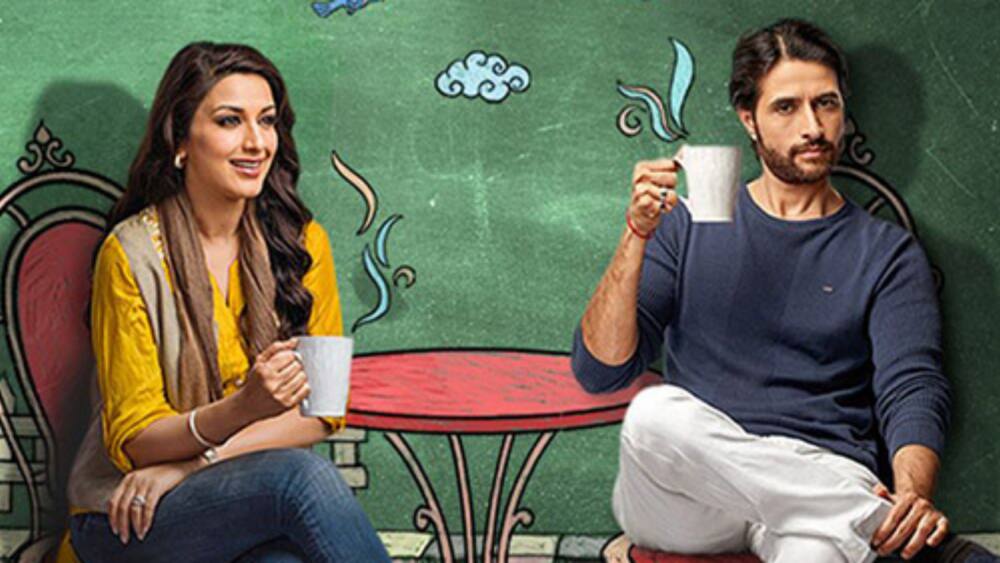 Sarika and Samarth's uncontrollable jealousy and selfishness cause their downfall. Vikram would not have meddled in Samarth's marriage if he had not mistreated his wife. Sarika and Samarth fuel his anger when they publicly defame him and Shobha.
Unusual Tale teasers for September 2021
Samarth commands her to quit her job, accuses her of cheating with Vikram, blackmails her into reconciling with him, and even tries to snatch the children's custody from Shobha. Here is the complete story of Star Life's Unusual Tale's season finale:
Wednesday, 1st September 2021
Episode 67
Usha wants her friend, Shobha, to be with Vikram instead of reconciling with Samarth. Unfortunately, it won't be easy for the latter to throw away her marriage.
Episode 68
Nani is upset when Vikram finds Shobha at home but avoids expressing his love for her. Sarika tries to make Samarth hate his wife and Vikram, but he apologizes to his wife.
Thursday, 2nd September 2021
Episode 69
Sarika tries to ruin Shobha's marriage after she reconciles with her hubby for their children's wellbeing. Nani is upset with Vikram's decision after learning that Sarika creates a rift between him and Shobha.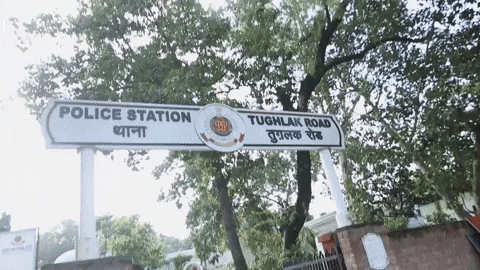 Episode 70
Sarika and Sharada think Samarth is right to ask his wife to resign from her job. Later, Shobha receives an outstanding employee of the year award from boss Vikram.
Friday, 3rd September 2021
Episode 71
Vikram accepts Shobha's resignation. Knowing she is quitting to please her in-laws upsets him. Meanwhile, Samarth begs for Sharada's forgiveness.
Episode 72
Shobha wonders why Samarth suddenly wants her to keep working. Meanwhile, Sarika's effort to please Nani is futile.
Saturday, 4th September 2021
Episode 73
While Vikram suspects Samarth has ill plans against Shobha, Sharada implores her to trust the changed Samarth. Shobha is shocked to see her husband slapping Sarika for speaking ill against her.
Episode 74
The politician assumes his wife and Vikram are in a secret affair. Meanwhile, he plans to use Shobha for political success. Vikram and Sarika notice Samarth's strange behaviour.
Sunday, 5th September 2021
Episode 75
After Shobha nurses Vikram's injury after fighting with her husband when he hurts her. Vikram tells Shobha that her husband is using her for political success when he discovers she will speak at the press conference on his behalf.
Episode 76
After the press conference, a reporter asks Shobha if she knows the politician is using her. The lady responds that she trusts her bubby.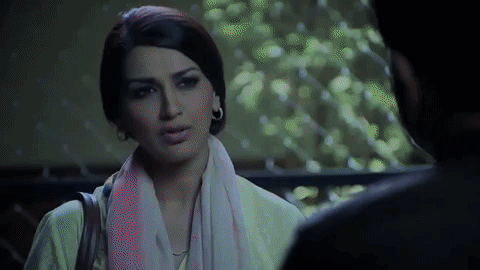 Monday, 6th September 2021
Episode 77
Binita lies to Garima about Sanjay, and Sharada wants Samarth to take his wife on a date. When Vikram finds Shobha crying and comforts her, she avoids telling him Samarth accused her of cheating.
Episode 78
Vikram regrets supporting Shobha's decision to reunite with her spouse. While Shobha vows to get a divorce, Sarika also argues with Samarth for ruining her plans.
Tuesday, 7th September 2021
Episode 79
Nani stops Vikram from fighting Samarth, but he still hires journalist Rohini to expose him. Meanwhile, Shobha tells Sharada how she perseveres with her husband's character.
Episode 80
The pregnant Garima discovers Binita wants to kill her. While Sarika informs Samarth that Vikram was looking for him, he is busy broadcasting Samarth's dirty linen to the media.
Wednesday, 8th September 2021
Episode 81
Garima tells Sanjay about Binita's plans. Shobha rejects Samarth's fake apology, and Vikram reports his abusiveness to the police.
Episode 82
Samarth claims her wife received love letters from her boss to tear them apart. Elsewhere, Sanjay ignores Garima's complaint against Binita.
Thursday, 9th September 2021
Episode 83
Nani defends Vikram when accused of ruining the press meeting. She is unaware that he asked the journalist to cancel Samarth's press conference.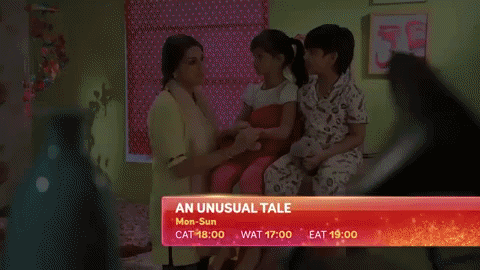 Episode 84
Binita swears to make Garima leave the mansion, and Sharada refuses to listen to Nani's pleas about Vikram's innocence. Samarth blackmails Shobha into taking him back.
Friday, 10th September 2021
Episode 85
The politician believes Vikram will rot in jail, and Shobha later apologizes to Vikram when she discovers that her husband and Sharada lied to her.
Episode 86
Samarth discovers his and Vikram plan to expose him through a press conference. He instructs Sarika to spike his wife's drink.
Saturday, 11th September 2021
Episode 87
Sarika sends the politician a video of Vikram helping the unconscious Shobha. The man releases the video to the press to ruin their reputation.
Episode 88
Samarth later forces his wife to return home, and Sharada is upset with Shobha after watching the shameful video. Garima pleads with Sharada to trust Shobha.
Sunday, 12th September 2021
Episode 89
Nani and Vikram move Shobha to another house. Nani then advises her to walk out of her marriage after considering the children.
Episode 90
Shobha reads a defaming newspaper article about herself. Her husband announces on the media that he is giving his marriage a second chance. When Garima complains of stomach ache, Binita asks Sanjay to send her to Sharada's home instead of the hospital.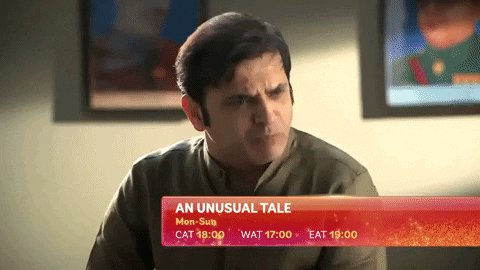 Monday, 13th September 2021
Episode 91
Sarika ensures the politician won't double-cross her, and Garima worries about her marriage. Meanwhile, Shobha runs away from the house.
Episode 92
Sarika calls Vikram, pretending she is concerned about Shobha's wellbeing. Vikram and Nani find Shobha at her friend's home. They comfort her and bring her back home.
Tuesday, 14th September 2021
Episode 93
Saurabh and Sanjay continue mistreating Garima. When Samarth confronts Sarika about meeting Vikram behind his back, she threatens to expose him if Vikram fails to marry her.
Episode 94
Garima tells Binita she left her matrimonial home for good. Samarth is excited to find his wife home. He also learns that Vikram will marry Sarika to prove he was not dating Shobha.
Wednesday, 15th September 2021
Episode 95
Sanjay apologizes to Garima, unaware she is lying about having an abortion. He also believes everything she says about Binita. Meanwhile, Binita discovers Sanjay's wife lied about the abortion.
Episode 96
Vikram promises to marry Sarika if she tells him Samarath's secrets. After Sanjay and Girima's reunion, Sourav swears never to forgive Binita. Sharada discovers Samarth wants to snatch the children's custody from his wife.
Thursday, 16th September 2021
Episode 97
Sanjay rejects Binita's apology, and the politician hires a detective spy on Sarika. The tax authorities raid Vikram's home after Sarika agrees to help him bring down Samarth.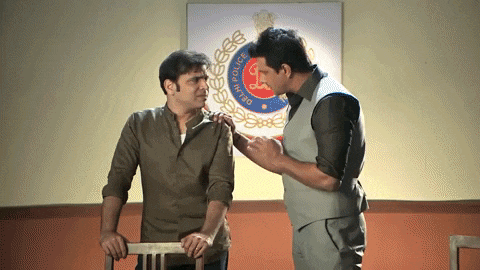 Episode 98
Vikram, Nani and Shobha vacate their house due to tax issues. Garima begs Sourav to forgive his wife, Binita. Usha throws Samarth out of the house.
Friday, 17th September 2021
Episode 99
Sharada begs Shobha's forgiveness for mistrusting her, and Vikram wonders why Sarika is desperate for marriage. Shobha informs Vikram that Sharada is homeless.
Episode 100
Sarika threatens the politician when he tries to stop her engagement. She also manipulates Vikram into rushing the event.
Saturday, 18th September 2021
Episode 101
Nani is shocked to see the newly engaged couple. Sarika fakes her innocent in front of her, but she insists on asking Vikram the truth about their engagement.
Episode 102
Garima and Sanjay reconcile Binita and her husband. Elsewhere, Vikram doubts Samarth when he tells him that Sarika killed Abhay.
Sunday, 19th September 2021
Episode 103
Sharada plans to reunite Vikram and Shobha, but Vikram ignores Shobha's warning against marrying Sarika. Meanwhile, the politician's men kidnap the bride from Vikram's house.
Episode 104
Ketan assures Shobha that Vikram still loves her. Samarth panics upon learning that Sarika reported him to the police. He makes a new deal with her instead of letting his men kill her.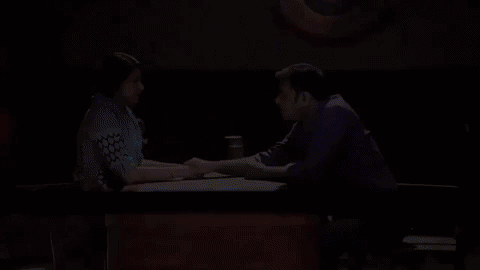 Monday, 20th September 2021
Episode 105
Sanjay stops Saurav from divorcing Binita. Shobha demands Sarika must give her the evidence against her husband if she wants her wedding with Vikram to succeed.
Episode 106
He gets engaged to Sarika when she agrees to confess the politician's secrets. The politician claims Sarika killed Abhay to stop the wedding, but Vikram doubts him.
Episode 107
Sharada and everyone else supports Vikram's decision to marry Shobha, but she turns down the proposal.
Sarika and Samarth
Sarika drugs Shobha sends a video of Vikram trying to help her to Samarth. The politician requests the cops to detain him for having an affair with his wife.
Sarika and Vikram
He gets engaged to Sarika when she agrees to confess the politician's secrets. The politician claims Sarika killed Abhay to stop the wedding, but Vikram doubts him.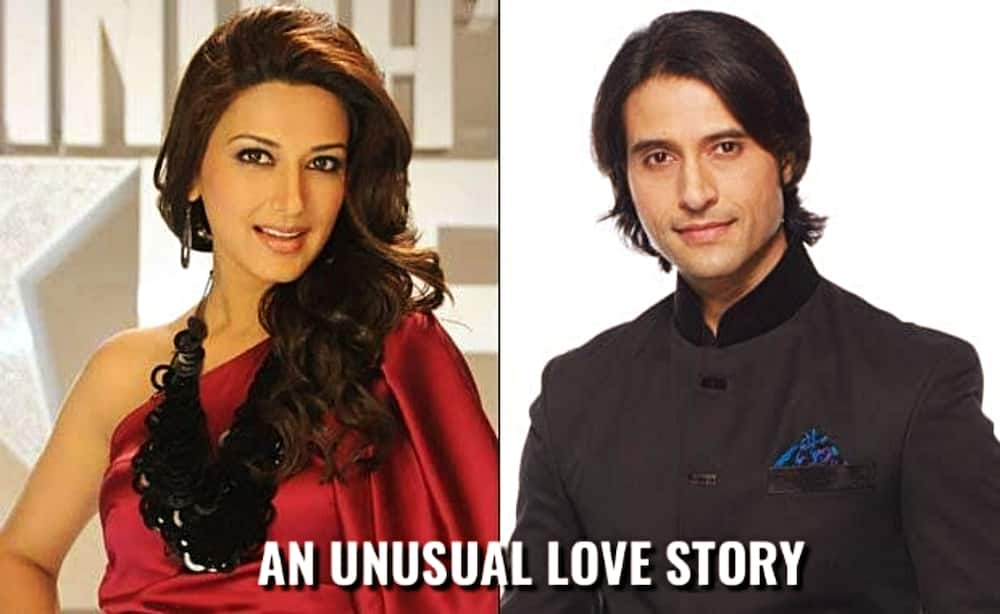 Shobha and Samarth
The politician strikes a better deal with Sarika. It seems killing his ally will jeopardize his career. Shobha later plays a video of their confession.
Vikram and Shobha
After sending Sarika and her ally to jail, she refuses to wed Vikram.
Waiting for Love series' rebroadcast will replace the Unusual Tale Hindi series. Watch the finale episodes highlighted in this Unusual Tale teasers on Star Life daily at 18h00.
READ ALSO: Legacy teasers for September 2021: Who wins the leadership race?
Briefly.co.za was glad to share the Legacy teasers for September 2021. Felicity finally realizes her relationship with James is toxic. While still planning to break up with him, she is caught up in the murder case.
Felicity and Dineo make peace with each other. Meanwhile, Sanele attempts to escape judgement, and William reunites him with his mum. Who wins the leadership race?
Source: Briefly News