The Frontliners Teasers for September 2021: What happens to Sanjeevani after Shashank's death?
The Frontliners medical drama has many life-changing events in the upcoming September episodes. Rakesh is determined to ruin Sid and Shashank and ends up causing the death of the latter in a grisly road accident. Who will become Sanjeevani's head after Shashank's death? Will Rakesh's evil be uncovered? Find all the answers from The Frontliners teasers below.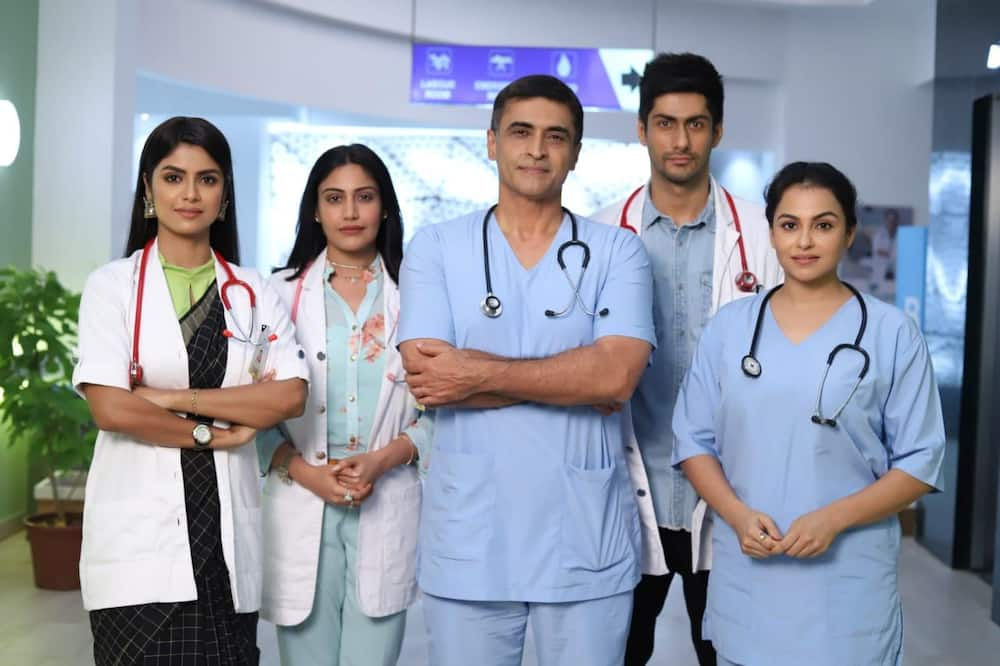 The Frontliners Indian series on StarLife revolves around Dr Sid and Dr Ishani's love-hate relationship. In the September episodes, the two are deeply in love despite various attempts to separate them. How will they overcome obstacles that prevent them from being together?
The Frontliners teasers for September 2021
Nobody is left unaffected by the events that take place at Sanjeevani Hospital in The Frontliners September episodes. How do the characters handle all that goes on around them? Here are The Frontliners teasers on what is coming up.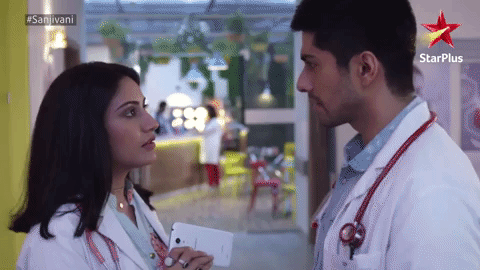 1st of September 2021, Wednesday: Episodes 60 and 61
Anjali and Dr Juhi start arguing regarding Shashank. On the other hand, Ishani decides to take back Asha's cellphone to her.
Ishani and Sid get into a problematic situation when thieves attack them. Rakesh successfully procures several high profile sick people for the medical facility.
2nd of September 2021, Thursday: Episodes 62 and 63
Rakesh is infuriated when Sid fails to come early. Later, Sid gets assistance from Ishani as he prepares to take on his upcoming surgery.
Sid starts operating on the commissioner as Rakesh waits for him to make a mistake. Juhi also arrives in the theatre room to conduct a surgery.
3rd of September 2021, Friday: Episodes 64 and 65
Shashank gives Sid suitable punishment after the surgeon messes up during the commissioner's operation. On the other hand, Asha discovers the truth regarding Sid and Shashank.
Ishani has suspicions about someone playing an unfair game, and she makes up her mind to look into the matter. Rohit also becomes part of the investigations and asks the hospital staff some questions.
4th of September 2021, Saturday: Episodes 66 and 67
Asha conspires to ensure that Sid's board meeting turns out to be another mess. Later, Dr Siddharth goes away from Sanjeevani Hospital to look for his uncle, who disappeared.
Ishani tries to save Sid's job by making an emotional appeal to the board members. The members of the board cast their vote to decide whether the surgeon will continue working at the Sanjeevani medical facility.
5th of September 2021, Sunday: Episodes 68 and 69
Sid goes to see Ishani to express his gratitude, and they spend quality time together. Later, Ishani makes up her mind to accost Asha after finding out shocking details about her.
Ishani discloses some shocking details regarding Umesh to Shruthi. Elsewhere, Asha forces Dr Sid to operate on Umesh.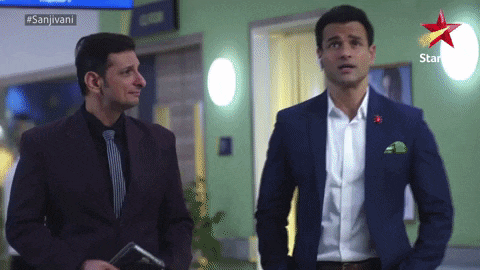 6th of September 2021, Monday: Episodes 70 and 71
Ishani assists Sid to perform surgery on Umesh, thus ruining Rakesh's plans to catch him. Later, Ishani goes to see Sid with great news for him.
Rakesh sends an anonymous letter regarding Shashank to Dr Juhi. What is Rakesh planning? Elsewhere, Ishani does all she can to warn Sid regarding Asha.
7th of September 2021, Tuesday: Episodes 72 and 73
Ishani manages to trap Asha and interrogates her regarding what she is planning to do with Sid. Later, Juhi sees her with an unconscious Sid.
Ishani gets into a tricky situation when someone exchanges Sid's blood test. Rakesh then cautions Asha and tells her to be careful when planning the next attack.
8th of September 2021, Wednesday: Episodes 74 and 75
Asha exchanges the medical files of a patent belonging to Sid to place him in a fix. The surgeon is later attacked by Prashanth when he finds out about the wrong diagnosis.
Ishani accosts Asha after finding incriminating evidence against her. Things do not turn out well for her when she attempts to explain what Asha is planning to do to Sid.
9th of September 2021, Thursday: Episodes 76 and 77
Rakesh shows his appreciation to Asha for supporting his plans by surprising her with her present. When will his sinister intentions be uncovered? Elsewhere, Ishani angrily criticizes Sid when he tries to have a conversation with her.
Juhi accosts Shashank regarding his past. On the other hand, Asha is not sure what to do when Rakesh orders her to endanger Rohit's life.
10th of September 2021, Friday: Episodes 78 and 79
Sid wants Asha to give her an explanation regarding her attempts to ruin his profession. Later, Juhi and the other staff at the medical facility get information regarding the allegations.
Rakesh concocts another plan to ensure Sid is ruined. On the other hand, Sid takes Ishani to a surprise romantic dinner.
11th of September 2021, Saturday: Episodes 80 and 81
Sid tells Asha to go away after Ishani asks him to break his marriage. The surgeon later takes Asha for a medical check-up.
Sid is guilt-ridden regarding the baby that Asha is carrying and asks Ishani to help him decide their future. On the other hand, Asha makes up her mind to rescue her profession.
12th of September 2021, Sunday: Episodes 82 and 83
Rakesh reveals to Asha what he is planning while Ishani and Sid steal their way out of the medical facility.
Ishani is sentimental when Sid makes a romantic gesture to try and change her perspective. Juhi links up with Shashank to make a request.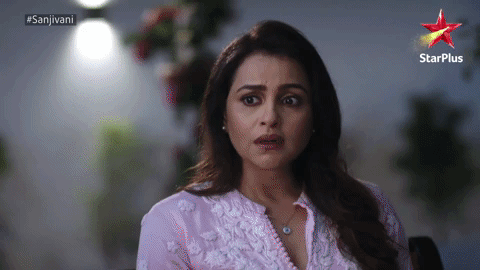 13th of September 2021, Monday: Episodes 84 and 85
When Asha fails to create a rift between Ishani and Sid, Rakesh threatens to call her father. Asha later collaborates with Rishab to try and rescue herself.
An infuriated Rakesh makes up his mind to expel Asha from her job. Elsewhere, Ishani and Sid have a romantic time together.
14th of September 2021, Tuesday: Episodes 86 and 87
Asha reprimands Sid when she finds him flirting with Ishani. On the other hand, Rakesh is planning to trap Sid.
Ishani does not want Sid to get near her and even gets a restraining order against him. The surgeon is later arrested when he tries to get close to her.
15th of September 2021, Wednesday: Episodes 88 and 89
Rishab wants Ishani to be his date during the Sanjeevani Hospital charity ball. Shashank finds out about the unnamed letters from Juhi.
A lockdown is enforced at Sanjeevani medical facility when Sid and other caregivers unearth a shocking detail. Rakesh later finds out about Ishani and the heart that has vanished from the surgery.
16th of September 2021, Thursday: Episodes 90 and 91
Ishani is held hostage by a stranger to procure a heart for his ill son. Meanwhile, Ruhi and Anjali try to contact the authorities.
Sid assists the police in locating the stranger and the people he took hostage. The stranger has plans of getting away with the heart.
17th of September 2021, Friday: Episodes 92 and 93
Ishani gets hurt as she attempts to rescue Asha from being assaulted by the stranger and she ends up in surgery. Asha later goes to see Rakesh and makes her stand against him.
Ishani's complicated operation is successful, but she falls into a coma. Sid eagerly waits for her to gain consciousness.
18th of September 2021, Saturday: Episodes 94 and 95
Ishani's spirit leaves her body during her coma, and she sees all that is going on. Asha later asks Sid to break their marriage.
Asha asks Rakesh to give up his plans against Shashank and Sid before going away from Sanjeevani with no plans to return. She then bids her farewell to Sid and his folks.
19th of September 2021, Sunday: Episodes 96 and 97
Rakesh is still determined to ruin Sid as he sets him a trap. Sid's patients later cause chaos at the medical facility.
Juhi decides to give Sid a suspension from the medical facility after Neetu comes up with false allegations against him. The authorities later get ready to handcuff Sid.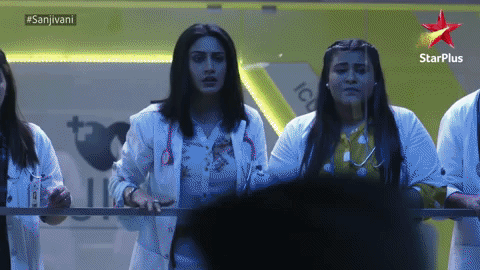 20th of September 2021, Monday: Episodes 98 and 99
Ishani gains consciousness and is reunited with Sid before he can confess to the authorities. She later discloses shocking details regarding Rakesh.
Ishani starts looking for incrimination evidence against Rakesh. On the other hand, Rakesh asks his spy to follow Sid.
21st of September 2021, Tuesday: Episodes 100 and 101
Sid asks Ishanthi to help him gather proof that will incriminate Rakesh. Elsewhere, Rakesh is eagerly waiting for Shashank to come back.
Ishani seeks an explanation from Neethu regarding her lies against Dr Sid. Meanwhile, the surgeon's mom has a hard time coming to terms with the truth regarding his dad.
22nd of September 2021, Wednesday: Episodes 102 and 103
Rakesh gets into an emotional outburst when he finds out about the death of Shashank in a tragic accident. Anjali attempts to console Juhi after she gets into a shock.
Ishani and Sid are emotionally affected by the sudden death of Shashank. Roshni later reveals shocking details to Sid.
23rd of September 2021, Thursday: Episodes 104 and 105
Roshni feels guilty about the situation and decides to reveal everything to Ishani. She later cautions Sid regarding Rakesh's evil plans.
Rakesh is concocting a plan against Anjali. Meanwhile, Ishani and Sid come across shocking details.
24th of September 2021, Friday: Episodes 106 and 107
Rakesh gets into a difficult situation after his plan to ruin the reputation of Anjali does not yield the expected results. Sid later discloses everything about Rakesh to Anjali.
Anjali wants Rakesh to tell her the whole truth. Elsewhere, a murderer intends to end Ishani's life as she tries to make a crisis call.
25th of September 2021, Saturday: Episodes 108 and 109
The authorities handcuff Rakesh after falling prey to Ishani and Sid's trap. Ishani and Sid later express the love they have for each other.
Ishani's relatives seek an explanation from her after catching her with Sid. They later allow her to be with the surgeon but under certain circumstances.
26th of September 2021, Sunday: Episodes 110 and 111
Ishani and Sid engage in a heated argument before parting ways. Three years down the line, Navneeth Raj opens the doors of Sanjeevani again after a big fire breaks out.
Memories of Sanjeevani come back to Ishani when Navneeth Raj takes her to the medical facility after its reopening. He then tries to persuade her to return and work for the facility.
27th of September 2021, Monday: Episodes 112 and 113
The teaser for episode 112 is not available.
Navneeth's mother and the nurse try to distract Ishani from spotting Sid. Navneeth and Ishani later rescue Sid from a life-threatening problem.
28th of September 2021, Tuesday: Episodes 114 and 115
Rohit and Rishab accuse Ishani of being responsible for Sid's problems. Ishani later threatens to go away from Sanjeevani Hospital and place Navneeth in a problematic situation.
Ishani takes Sidharth to a particular medical facility, unaware of the danger that awaits. An infuriated Rohit later demands to know where Sid is.
29th of September 2021, Wednesday: Episodes 116 and 117
Navneeth's family forces him to perform a particular tradition and later spots Ishani stealing her way out to go and see Sid.
Navneeth and his team go to the scene of an accident. Ishani gets ready to perform an operation on Sid.
30th of September 2021, Thursday: Episodes 118 and 119
Navneeth cannot help but compliment Ishani's good looks while an intoxicated Rohit creates chaos at the party. Sid's buddies later corner Ishani for the mistakes she made.
Rishab and Rohit are happy when Sid wakes up from his coma. Ishani is later left speechless after Sid reveals some shocking details.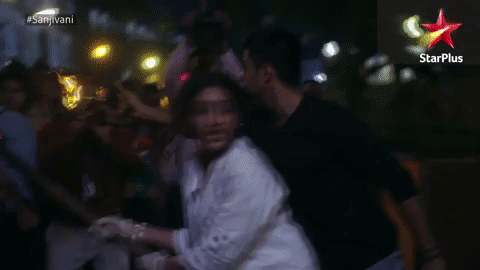 What happens to The Frontliners' cast?
There is a lot of activity happening at Sanjeevani Hospital in the upcoming episodes of The Frontliners on StarLife. The medical series is characterized by deadly conspiracies, arrests, life-altering deaths, the closing and eventual reopening of Sanjeevani. Here is a summary of what happens to some of the characters in The Frontliners September episodes.
Sid and Ishani
Their love continues to get stronger despite various opposing forces from Rakesh and Asha. They have a major argument after the closure of Sanjeevani, which makes them part ways. The surgeons meet again after three years when the facility reopens. Will they rekindle their love?
Rakesh
He is determined to ruin Shashank and Sid. He uses Asha to separate Sid and Ishani, but an expectant Asha later retracts from his plans and asks him to stop. He then causes Shashank death through a tragic road accident. Rakesh is later arrested after Sid and Ishani manage to get incriminating evidence against him.
The Frontliners teasers for September 2021 have just proven how interesting this drama series has become. Would you love to watch it? The Indian medical drama airs on StarLife from Mondays to Sundays at 9.00 p.m. and 9.30 p.m.
READ ALSO: Mariam Khan - Reporting Live Teasers for September 2021
Briefly.co.za highlighted the drama to expect on Mariam Khan - Reporting Live this September. The Indian show premiered on StarLife on 4th August after the end of My Identity.
The storyline revolves around Mariam Khan, who grows up believing lies about her family and later makes startling discoveries as she grows up.
Source: Briefly.co.za