Mariam Khan - Reporting Live teasers for September 2021: Will Mariam return to India?
Mariam Khan - Reporting Live teasers for September 2021 are here, and the new show has so much drama for you. You might be interested in knowing why the soapie has a unique name and what the plot is about. Therefore, checking out these details might help you filter out what to anticipate.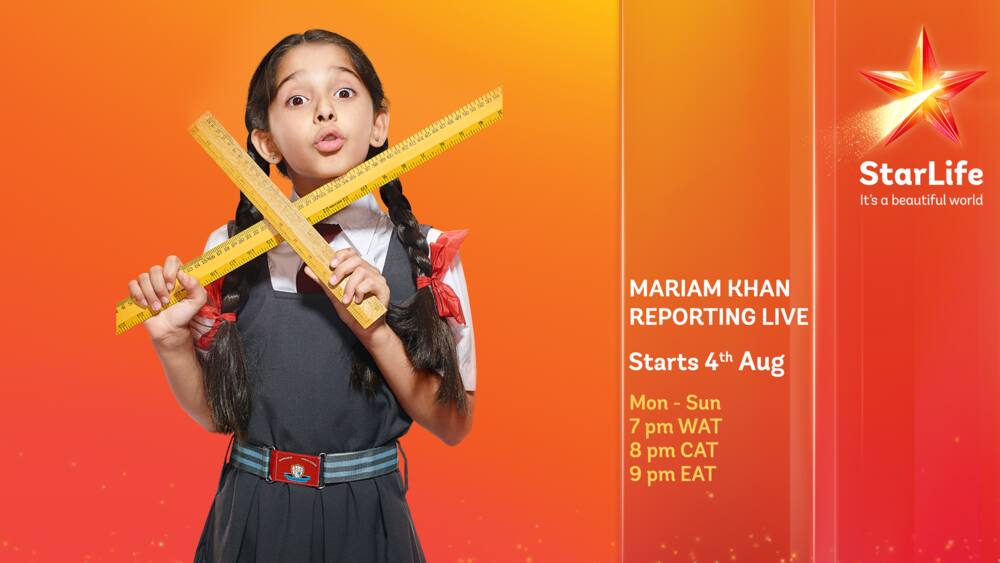 Mariam Khan - Reporting Live storyline is about the rollercoaster that is Mariam's life. She is born in a peaceful home and looks up to her foster father. When her biological mother shows up, she causes a sudden shift in her life. Some Mariam Khan - Reporting Live cast members throw her under the bus, and she nearly loses her life. Will she reunite with her old family?
Mariam Khan - Reporting Live teasers for September 2021
Recent Mariam Khan - Reporting Live episodes depict a focused and confident Mariam who fights her father's battles. She attacks her father's enemies and is constantly dealing with bullies. However, she goes through a life-changing experience that renders her powerless.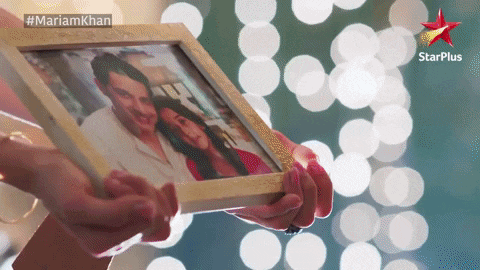 Episodes 57 and 58: Wednesday, 1st of September 2021
When Ayaat gets to Attari, she implements her plan to separate Majaaz from Mariam. Aayat takes Mariam with her while the immigration officer stops Majaaz from boarding the train to Pakistan.
During Aayat's haveli ceremony, Mariam feels out of place and misses her stepfather. Madeeha worries about Mariam being in Pakistan without her foster father; hence, she video calls her to feel better.
Episodes 59 and 60: Thursday, 2nd of September 2021
Aayat enslaves Mariam and abuses her; hence, she fears for her life and wishes to go back to India. Later, she accidentally walks into Jibran's room and is shocked by what she sees.
Jibran feels insecure, and Aayat blackmails Mariam to lie to Majaaz and the rest of the family that she is okay and happy. Elsewhere, Reyhaan and Mahira meet in college, and Mahira promises to end her marriage with Zain and reunite with him.
Episodes 61 and 62: Friday, 3rd of September 2021
Mariam puts her life in the line when Aayat forces her to follow Jibran's instructions. Later, she is shocked to find out details about her role in saving Jibran's life.
Mariam pleads with Aayat to be kind to her, but she pushes her into a dark room. Mariam remembers Majaaz's words and figures out how to escape. However, she stumbles upon Aijaz Khan and is shocked to see him!
Episodes 63 and 64: Saturday, 4th of September 2021
Aayat gets Mariam ready for her surgery although Aayat's sister-in-law and her husband help her escape. She boards a bus, unaware that there is a bomb in her bag. Aayat's efforts to stop her do not bear fruits.
Mariam looks for Majaaz in the market in vain; hence, she contemplates going to the police. However, she discovers that Aayat conspired with the authority to find her. Meanwhile, thugs look for her because they need the bomb in her bag.
Episodes 65 and 66: Sunday, 5th of September 2021
Mariam goes to the temple to pray, and when she spots Aayat, she confuses her and runs away. Later, she discovers the bomb in her bag, and it scares her!
Mariam informs the people around her about the bomb in her bag, and it scares them. However, she bravely tries to detonate it. Will she make it out alive?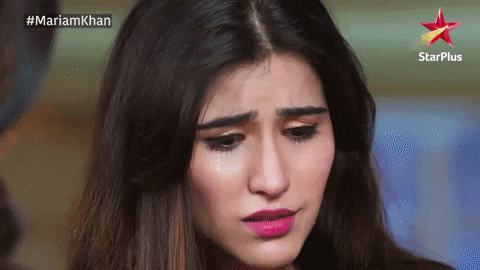 Episodes 67 and 68: Monday, 6th of September 2021
Aayat tells Mariam that she is her biological mother, and Rifat raises eyebrows about the nature of Mahira and Zain's marriage. Later, Aayat asks Rifat to distract Majaaz and stop him from returning to Pakistan.
Zain and Majaaz get into a road accident when the car's brakes fail, and Rifat is unimpressed to learn that Majaaz messed with her plan. Meanwhile, Aayat poisons Mariam's mind by telling her that Majaaz hates her.
Episodes 69 and 70: Tuesday, 7th of September 2021
Meher comes through for Reyhaan when he experiences a hurdle, and Zain is impressed when Mahira takes care of him. Mariam dreams of Majaaz telling her that Aayat is her mother, and later, she gags and confines herself in a box.
Mahira misleads Rifat, and Aayat's sister-in-law carries the box Mariam is in, although Aayat insists on seeing the box's contents. Meanwhile, Majaaz insists on bringing Mariam home and is willing to do all it takes for that.
Episodes 71 and 72: Wednesday, 8th of September 2021
Mariam has a hard time trying to get away from the medical facility. She is later called by her friends in India. Can she seek their help?
Aayat inhumanely overlooks the condition that Mariam is in and proceeds with the planned bone marrow extraction. On the other hand, Majaaz and his family are restless as they are filled with worry regarding the safety of Mariam.
Episodes 73 and 74: Thursday, 9th of September 2021
A physician treats an ill Mariam, while Majaaz is ecstatic when Aijaaz makes arrangements for him to get a visa and visit Pakistan. Later, Aayat does not reveal the truth to Majaaz regarding Mariam. Madeeha accosts Aayat for telling Mariam that she is her mother.
Aijaaz asks Nawaaz to stop harming Mariam and tells Majaaz to go to Pakistan as soon as possible. Later, Mariam gets the chance to communicate with Madeeha and Majaaz.
Episodes 75 and 76: Friday, 10th of September 2021
Aayat makes Mariam handle a difficult task as punishment, while Rifat is annoyed to spot Reyhaan and Mahira together. Aayat is happy when Jibran recovers, but Humdum and her husband plot to harm Jibran.
Mariam tries to get rid of a swarm of bees that attack a recovering Jibran in his room and asks him to get away from the room. Later, Aayat and her family witness an extraordinary occurrence.
Episodes 77 and 78: Saturday, 11th of September 2021
Jibran reveals to Mariam why he punished her, and later, Mariam's friends disappear. Mariam teaches Jibran how to ride a bicycle, and he falls in the process. What will Aayat do to her when she finds out?
Jibran is grateful to Mariam for teaching bicycle riding and gifts her a small present. Majaaz and Omkar manage to save Acche, Lalloo and Laxmi. Later, Mariam has a conversation with Majaaz and others while Rifat tells Mahira to put a rakhi on Reyhaan's wrist.
Episodes 79 and 80: Sunday, 12th of September 2021
Rifat's attempts to make Mahira put a rakhi on Reyhaan's wrist do not work out. Mariam and Jibran are happy for Raksha Bandan's achievements, who later accosts Aaya for reprimanding Mariam.
Mariam and Jibran manage to get their hands on Aayat's cellphone, and Mariam contacts Aijaaz to wish him a happy birthday. Meanwhile, Rifat smacks Mahira for putting her passport on fire.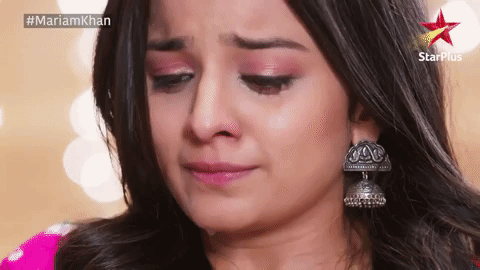 Episodes 81 and 82: Monday, 13th of September 2021
Zain is heartbroken when Mahira confesses her feelings for Reyhaan. Elsewhere, Aayat and Nawaaz are left speechless when Mariam makes a surprising decision.
Aijaaz wishes he was with Mariam on his birthday while Nawaaz gets a thoughtful present from Jibran and Mariam. Later, Mariam is shocked to discover an unusual thing inside Farhan's room.
Episodes 83 and 84: Tuesday, 14th of September 2021
Farhan's troubles begin when Jibran and Mariam scan and send the blueprint to Majaaz. Mahira and Reyhaan are forced to tackle a critical challenge because of Rigat's scheme.
Zains takes Mahira's side and reveals to everyone that Rifat is not telling the truth regarding Mahira and Reyhaan's plan to elope. Will this make her choose him instead? Majaaz sees the blueprint.
Episodes 85 and 86: Wednesday, 15th of September 2021
Majaaz is worried about the safety of Mariam when Farhan threatens him, and he is confused on whether to report the terrorist attack to the authorities. Meanwhile, Reyhaan lands in trouble.
Majaaz and his family are shocked to learn that the authorities take Reyhaan to be a terrorist suspect. Later, Mahira is deeply affected by Rayhaan's shooting. Will he survive?
Episodes 87 and 88: Thursday, 16th of September 2021
The authorities handcuff Majaaz for being a terrorist suspect after discovering the blueprint in his house. The police also find out that he had plans to travel to Pakistan. How will Majaaz prove his innocence?
Farhan wants Majaaz to go to Pakistan, or he will end Mariam's life. Majaaz tries to contact Mariam, and the latter finds herself in a difficult situation.
Episodes 89 and 90: Friday, 17th of September 2021
Aayat interrogates Farhan and Mariam after discovering a gun in their room. Majaaz says farewell to his family before going away with Omkara.
Shoot orders are given for Majaaz and Omkara when they are spotted crossing the border. Elsewhere, Mariam gets a present from Jibran while Humdum is yet to give up on trying to harm Jibran.
Episodes 91 and 92: Saturday, 18th of September 2021
The soldiers shoot at Majaaz and Omkara as they try to make it across the border. Omkara is surprised to see that the shots are directed at Majaaz. Will he make it out alive?
Mariam manages to get away from Farhan to warn Majaaz regarding his sinister plan. Majaaz goes to the house of Nawaaz, and he later boards the same bus with Mariam.
Episodes 93 and 94: Sunday, 19th of September 2021
Aayat tries to point Majaaz in the wrong direction when she accosts him regarding Mariam. Later, Mariam lets him know her location, and he hurries to meet her.
Aayat does not let Mariam meet Majaaz, but Jibran has plans to make Mariam link up with her dad. Majaaz finds out about Aayat's evil schemes against Mariam.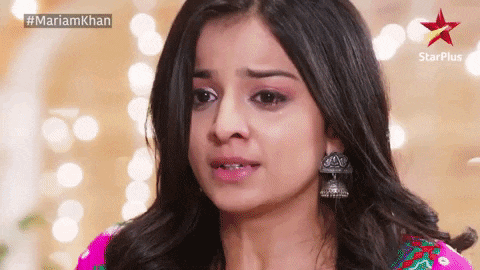 Episodes 95 and 96: Monday, 20th of September 2021
Majaaz looks for Mariam at the medical facility as she makes a risky decision. Later, Majaaz is abused by Aayat.
Majaaz pretends to be a physician to get out of the medical facility with Mariam. He is later attacked by Farhan and his soldiers.
Episodes 97 and 98: Tuesday, 21st of September 2021
Majaaz is worried when Mariam disappears. He is then abducted by Farhan and his soldiers, who threaten him to start working for them.
Mariam and Majaaz have an emotional moment when they finally meet. Meanwhile, Rifat plots to transfer the ownership of the haveli from Mariam's name to hers.
Episodes 99 and 100: Wednesday, 22nd of September 2021
Aayat threatens to make Farhan's evil deeds known if he fails to give her Mariam. Majaaz takes other people's food without permission to ensure Mariam is fed, and they later get assistance from a stranger.
Majaaz does not know that Mariam has contacted Nawaaz to reveal to him their location. Farhan gets to know everything after listening to the phone conversation.
Episodes 101 and 102: Thursday, 23rd of September 2021
Farhan shoots Nawaaz, and Majaaz faints as he attempts to get away, leaving Mariam distraught. What will she do?
Mariam attempts to bring Majaaz back to consciousness and asks a pilgrim to help her. Elsewhere, Rifat tries to persuade Zain to break his marriage to Mahira.
Episodes 103 and 104: Friday, 24th of September 2021
Majaaz is grateful to Biji for rescuing him and Mariam from Farhan's clutches. Meanwhile, Aijaaz gets a threat message and is attacked outside his home.
Aayat assists Majaaz and Mariam plan their escape. Later, Majaaz and Mariam land in a risky situation when they get to the Indian High Commission to turn themselves in.
Episodes 105 and 106: Saturday, 25th of September 2021
Majaaz sends Mariam and Biji to India, and the terrorists make him a suicide bomber. There is a massive explosion when the Indian soldiers arrest him.
Eight-year-old bright and chirpy Mariam is emotionally close to her dad and is determined to make him proud. She plans to reunite the Khan family to honour him.
Episodes 107 and 108: Sunday, 26th of September 2021
Manjeet Kaur goes to see a gurudwara and narrates her story as she seeks the Lord's help in getting answers. What triggered Mariam Khan to switch her identity to Manjeet Kaur?
The shocking occurrence worries Manjeet, and she plans to link up with the stranger she met in the cab. Will she get another chance to meet him?
Episodes 109 and 110: Monday, 27th of September 2021
Manjeet tries to understand Majaaz's information from Fawaad. Rifat comes to look for Fawaad, and he reprimands her for it.
Fawaad wants Rosie to help him get some information regarding Majaaz. Biji recalls her nasty past when she meets Rifat.
Episodes 111 and 112: Tuesday, 28th of September 2021
Manjeet attempts to get away with the bag belonging to Fawaad, and he acts in an unexpected manner to bring her to the task. Elsewhere, Rifat is condemned by Meher.
Manjeet gets to Bhopal with the hope of coming across Majaaz. She then spots Fawaad and decides to go after him. Biji is worried when she discovers that Manjeet has gone to Bhopal.
Episodes 113 and 114: Wednesday, 29th of September 2021
Manjeet gets sentimental when she gets to her house. It reminds her of her childhood experiences, and she is filled with emotions as she meets her family members.
Manjeet is determined to unearth everything regarding her family members in Bhopal. Fawaad reprimands Rifat for acting against him.
Episodes 115 and 116: Thursday, 30th of September 2021
Mariam fills a job application to become Rifat's chauffeur, and she is lucky to get it when Rifat gives her the approval.
Manjeet steals her way into the house to listen to Fawaad's phone conversation regarding the secret operation. Later, Madeeha discovers Manjeet's identity.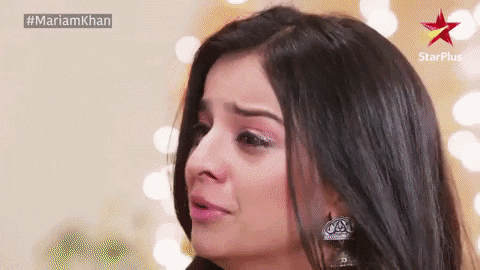 What happens to Mariam Khan - Reporting Live cast?
Mariam Khan - Reporting Live on StarLife promises to send viewers into a rollercoaster of emotions as blood-chilling events continue to unfold. Here is a summary of what happens to the main characters in upcoming Mariam Khan - Reporting Live premiere episodes.
Mariam Khan
She goes to Pakistan without her father Majaaz when Aayat's plan to separate them works. She is abused under Aayat's care and plans to escape. In her quest to gain freedom, she comes across Farhan's blueprint for terrorist attacks and sends it to Majaaz. This prompts him to rescue her from Pakistan, and he does that, but she goes back to India without him. She later changes her identity to Manjeet Kaur and returns to Bhopal to locate her dad.
Majaaz
He is left distraught when Mariam goes missing. Mariam later contacts him and sends him Farhan's blueprint for terrorist attacks. Fearing for his daughter's life, he leaves for Pakistan to find her. The situation takes a worse turn when Farhan makes him work for them. He manages to make Mariam return to India, but he remains behind and is turned into a suicide bomber. What will Mariam do when she discovers that her father died right after she left for India?
Mariam Khan - Reporting Live teasers for September 2021 are the tip of the iceberg of how eventful the show will be. Ensure to catch full Mariam Khan - Reporting Live episodes. The show airs on StarLife from Mondays to Sundays at 8.00 p.m. and 8.30 p.m.
READ ALSO: Unusual Tale teasers for September 2021: Shobha lets the cat out of the bag!
Briefly.co.za recently published exciting details about Unusual Tale teasers for September 2021. The hints will blow your mind!
Shobha falls for another trap and quits her job to support Samarth. She is convinced that he is a changed man. However, Samarth mistreats her, and she regrets taking him back. Is it too late to re-write her mistakes?
Source: Briefly News