Curse of The Sands teasers for September 2021: The fake wedding
The priest mistakes Ananya to be the bride and performs marriage rituals on her. Shiv's father, Kamal, slaps Ananya in anger, for he thinks she planned it all. He wants his son to marry Ketki. Ananya later realizes she loves Shiv. She boldly informs Shiv that she will replace Ketki at the wedding. What is Ketki's reaction? Curse of The Sands teasers for September 2021 highlights the most thrilling scenes of the upcoming episodes.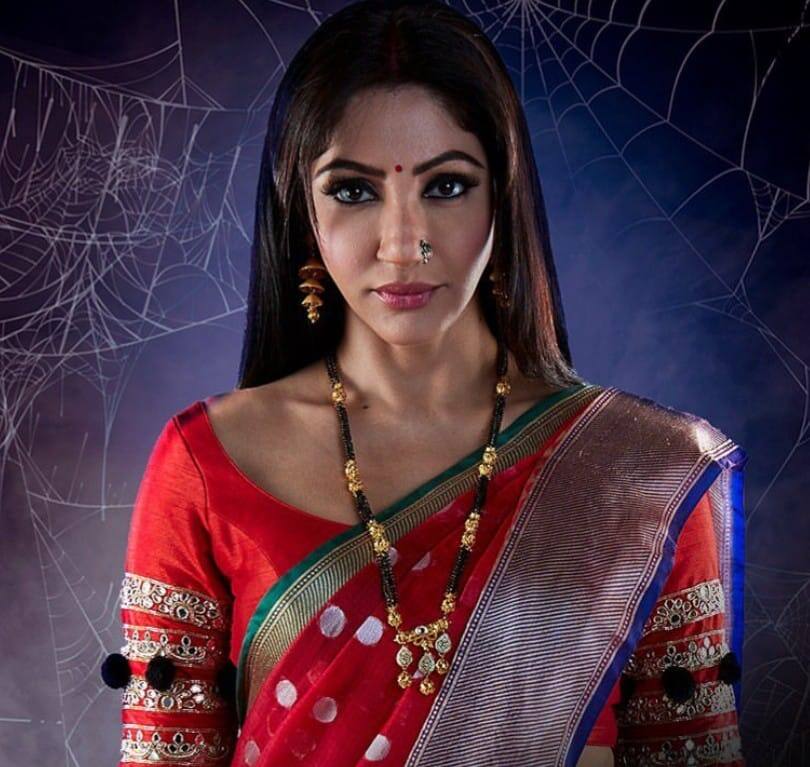 Some of the Curse of The Sands' cast members pretend to be saints when they are the story's villains. Mohini wants to ruin Ananya and Shiv's relationship. She suspects Shiv is Mann but wonders how he retrieved his human body. Therefore, Mohini performs rituals to unveil his true identity and hires someone to poison him at the temple.
Curse of The Sands teasers for September 2021
Mohini was controlling Kamal using magical powers. The magic influences his decision regarding his son's future spouse. The witch is disappointed in herself when her powers stop working on Kamal. How does Shiv and Ananya's fake wedding happen? Please find out from these episodes:
Wednesday, 1st September 2021
Episode 115
The priest performs the Gathbandhan rituals after mistaking Ananya to be Shiv's bride. The groom's father, Kamal, slaps the mistaken bride. Memories of Mansi flood Shiv's mind when he sees Ananya's injury.
Thursday, 2nd September 2021
Episode 116
Mohini rushes to the police station after talking to Ananya over the phone. When someone informs Mohini that Devki is back in Delhi, she senses that a ritual performed in Varanasi brought Mann back to life.
Friday, 3rd September 2021
Episode 117
Ananya's aunt, Rehka traps Mohini. Mohini later feels restless when Dadi invites Shiv to stay at the house. She believes Shiv is Mann.
Saturday, 4th September 2021
Episode 118
Shiv feels unusually close to Ananya. Meanwhile, Mohini performs a ritual to find out the man's real identity.
Sunday, 5th September 2021
Episode 119
Ananya attacks Shiv thinking he is a thief. She confides in him that she misses Sunanda but loses trust in him later when she discovers he owns the Rudraksha.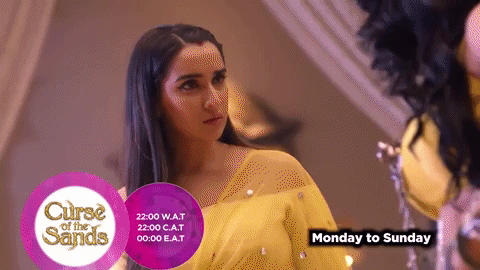 Monday, 6th September 2021
Episode 120
Shiv catches Ananya looking into his things in his room. She nurses his wounds after fighting burglars in the house. Sunanda begs him to stay away from the girl.
Tuesday, 7th September 2021
Episode 121
Shiv pays Ananya's college fees, and Mohini uses someone else to deliver a letter to the mansion. Shiv refuses to read the letter even after being told it is from Devki.
Wednesday, 8th September 2021
Episode 122
Shiv realizes he loves Ananya when he learns that her suitor will soon visit the house. He investigates who sent the letter and later saves Dadi from a snake. Dadi remembers the priest's words.
Thursday, 8th September 2021
Episode 123
Shiv spots a mark on Ananya's wrist that makes him suspect she is Mansi. Meanwhile, Mansi realizes she loves him.
Friday, 10th September 2021
Episode 124
Ananya reads Ketki's letter, and Shiv falls sick after eating poisoned Prasad at the temple. Mohini hires someone to poison him. The man recovers mysteriously and starts acting weird. Ananya gets hurt when he pushes her aside.
Saturday, 11th September 2021
Episode 125
Shiv is shocked to hear from Ananya that his clothes belonged to Sunanda. He later informs Devki that Mansi changed her name to Ananya. Dadi promises to help Ketki become Kamal's daughter-in-law, and Ananya gives Sunanda a picture of Shiv's parents.
Sunday, 12th September 2021
Episode 126
Ananya is devastated when Shiv denies being in love with her even after taking her to the temple.
Monday, 13th September 2021
Episode 127
Ananya makes a decision when Shiv admits he loves her. He calls Devki to let her know he will marry Ketki. When Sunanda makes Kamal slap Ananya, she reveals her deepest thoughts and fears.
Tuesday, 14th September 2021
Episode 128
Ananya promises Ketki that she will marry Shiv by all means. She also informs the man that she will be his bride and applies the haldi mixture on his palms. Meanwhile, Mohini discovers her witchcraft no longer controls Kamal.
Wednesday, 15th September 2021
Episode 129
Shiv creates space in his room for Ananya to sleep. Later, the spirit possessing him reacts when Ananya cuts her palm and shows him blood. Devki is shocked when she calls the Pandey House, and Mohini picks the call.
Thursday, 16th September 2021
Episode 130
After Shiv and Ananya discuss the previous night's events, she promises to marry him. When Girija creates a scene in front of the entire family, Mohin realizes he drank the bewitched milk meant for Kamal. Ananya takes Shiv to the wedding mandap.
Friday, 17th September 2021
Episode 131
Shiv follows Sunanda's advice and leaves the house. Devki later instructs him to be alert during the full moon. Ananya discovers Shiv is Mann when she unintentionally calls her Mansi.
Saturday, 18th September 2021
Episode 132
Everyone is shocked to see Ananya and Shiv wearing wedding attires, and Mohini retrieves part of her powers. Kamal tries to punish the newlyweds using a sword.
Sunday, 19th September 2021
Episode 133
Ananya informs Sunanda that she and Shiv faked their marriage. The sunlight negatively affects Shiv, and Ketki vows to separate him from Ananya.
Monday, 20th September 2021
Episode 134
Shiv transforms into a demon and tries to attack Kekti when she enters his room. Luckily, Ananya helps him control his power. The fake couple video calls Devki.
Tuesday, 21st September 2021
Episode 135
Shiv and Ananya want some distance from each other. She makes him wear the Rudraksha mala to get rid of the evil power in him. Kamal watches his son become a demon when the mala necklace falls off his neck.
Wednesday, 22nd September 2021
Episode 136
When Devki visits Behramgarh, Sher Singh helps her meet a young boy. The boy informs her that Ram is Siya's son. Shiv magically takes over Kamal's mind and forces him to make a promise. Kamal slaps Sunanda under the magic's influence.
Thursday, 23rd September 2021
Episode 137
Shiv loses control over his power whenever he sees Ananya's blood. He later warns Ketki against hurting Ananya. Amar falsely promises Devki that he will meet Shiv. Did he not accept her apology?
Friday, 24th September 2021
Episode 138
Devki tells Amar what she found out about him, and Shiv tells Amar about his fake marriage. Amar saves Ananya from getting hurt, and Mohini wants to use Amar to harm Shiv.
Saturday, 25th September 2021
Episode 139
It is surprising to see Amar thanking Mohini for giving him a new life, yet she attacked him with a knife. Devki confirms Mohini is hiding from Amar the truth about him being Siya's son. She also senses that he is Mohini's ally.
Sunday, 26th September 2021
Episode 140
Mohini instructs Amar to stab Devki as soon as she arrives in Varanasi to stop her from meeting Shiv. Meanwhile, Shiv worries when Devki does not pick his calls and Ananya thinks Amar is behaving strangely.
Monday, 27th September 2021
Episode 141
Amar proves to Ananya that Shiv loves her. Unfortunately, he refuses to marry Ananya later. Ananya assumes Amar is Shiv and hugs him tightly.
Tuesday, 28th September 2021
Episode 142
Amar assures Mohini he will marry Ananya. Ananya tricks Shiv into taking her to the jungle. Mohini advises Amar to follow them to the jungle uninvited and ruin their romantic moment while she prepares to do an evil ritual during the full moon. Ananya later insists Shiv should marry her soon.
Wednesday, 29th September 2021
Episode 143
Mohini's evil powers shock the entire community, but Ananya doubts the Pandey family when they tell her the previous night's blood-curdling events.
Thursday, 30th September 2021
Episode 144
Mohini uses her power to create Jalebi after falling sick. When Amar harasses her later, she threatens to expose him to Shiv. Mohini insists Amar should use a backup plan to separate the lovebirds.
Ananya
Shiv has good old memories with Mansi. He believes she is Mansi, while Ananya thinks he is Mann. She is the only one who can trigger and calm the demon in Shiv. Meanwhile, Ketki and Amar will be relieved to know that Ananya and Shiv faked their marriage. At the same time, Ananya is putting pressure on Shiv to marry her officially.
Ketki
Ketki is on the losing end when it comes to Shiv's heart. She relies on Dadi and Kamal to force Shiv into marrying her. But he loves Ananya and the man even warns her against harming her. Will Ketki team up with Mohini and Amar to destroy Shiv and Ananya?
Curse of The Sands teasers for September 2021 cannot compare to the amount of drama in the show. Tune in on Zee World to find out why the main have double identities and their intentions.
READ ALSO: Generations: The Legacy teasers for September 2021: Will Mpho undo the mess in his life?
Briefly.co.za recently published Generations: The Legacy teasers for September 2021. The sudden change in the show's trajectory is jaw-dropping! Mpho complicates his life when he turns down a genuine job offer.
He insists on doing something that is more fun. Mpho later realizes how difficult his life has become when someone asks him to complete a mission. Will he complete the task?
Source: Briefly News