Solomon Mahlangu's Sacrifice Still Moves SA 42 Years Later: "We Remember"
- Solomon Mahlangu was executed by the apartheid government on this day 42 years ago
- Mahlangu is an often forgotten great of the fight to liberate South Africa from the evils of apartheid
- He was arrested, charged and eventually executed for a crime which he did not commit
PAY ATTENTION: Click "See First" under the "Following" tab to see Briefly.co.za News on your News Feed!
uMkhonto weSizwe operative Solomon Mahlangu was executed by the apartheid government on this day 42 years ago. Mahlangu is an often forgotten about figure in the fight to free South Africa from the evils of apartheid.
The sad truth is that Mahlangu is better known in Tanzania than in South Africa. In 1977 the Tanzanian government donated a farm to the ANC and built a school named the Solomon Mahlangu College on the site. Many Tanzanians were aware of the execution of the 21 year old in 1979.
A film about Mahlangu's life entitled Kalushi, was released on Human Rights Day. The film took more than a decade to complete and explains brilliantly why Mahlangu still matters.
Briefly.co.za gathered that Mahlangu's decision to join the liberation movement came after he was violently removed from a 'whites-only' section of a train in Mamelodi in 1976.
Mahlangu was motivated to join the liberation struggle by this event but also by the deep-seeded humiliation he felt the black majority were enduring under the brutal rule of apartheid.
Mahlangu was not originally a member of the ANC, but joined the organisation when he was outside of South Africa's borders. He like so many others of his generation had fled the country to receive training in armed resistance.
This mass exodus of what would become a massive armed resistance can be attributed to the brutality of the apartheid police on the black population. Hundreds of young black men (and women in some cases) left South Africa in the latter part of 1976.
Mahlangu's story only became famous because he was arrested charged and eventually executed for a crime which he did not commit. He was arrested in 1979 en route to Soweto to commemorate the Soweto uprising.
He and two comrades were planning to join a protest in Soweto when they were stopped by black police officers who demanded to search their baggage. The trio, having been trained in sabotage were carrying guns, grenades and pamphlets.
The three men scattered and searched for cover, one of Mahlangu's comrades shot and killed two warehouse employees. The man was severely beaten by onlookers.
Meanwhile, Mahlangu and his other comrade were arrested and tortured at John Vorster Square.
Mahlangu was charged with sabotage and two counts of murder even though he had not fired a single shot. The prosecution argued that under the law of intent Mahlangu had shared his comrade's intent to murder and was thus guilty of murder.
Mahlangu was sentenced to death, despite calls by various foreign governments and even the United Nations for his released he was hanged on 6 April 1979.
Mahlangu's famous statement prior to his death was: "My blood will nourish the tree that will bear the fruits of freedom. Tell my people that I love them. They must continue the fight."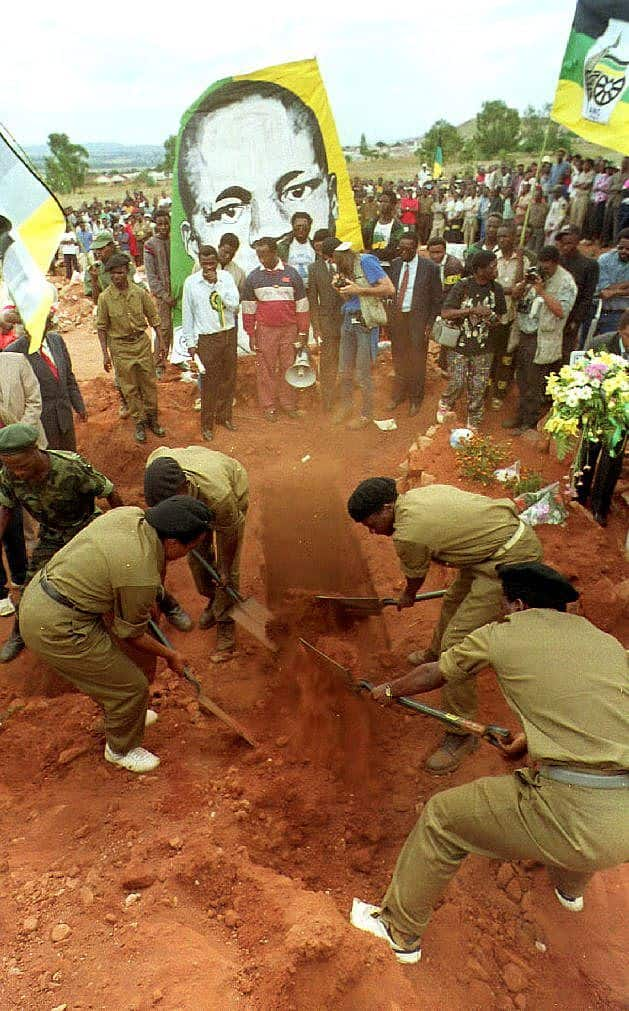 The freedom fighter trended today as South Africans paid tribute to him.
In other news, the University of Cape Town has built a reputation for making questionable decisions around racial issues. Once again they've found themselves being questioned after making the decision to hire a white male in his 70s to replace their Deputy Vice-Chancellor for Transformation, Professor Loretta Ferris, an esteemed woman of colour.
The university recently revealed that 72-year-old Professor Martin Hall will be taking over the position after Professor Ferris made the decision to take an early sabbatical before her term as DVC ends.
In a statement, the university shared the news while at the same time thanking her for her work with the institution. They also praised the professor for a number of things she achieved while working as the DVC.
Enjoyed reading our story? Download BRIEFLY's news app on Google Play now and stay up-to-date with major South African news!
Source: Briefly News