- A woman has four lovers and they are all happy with the relationship, including her husband
- She says that she has a large capacity for love and the emotional aspect is more important than the physical
- Her lifestyle has received criticism from some people in the community but most are alright with it
PAY ATTENTION: Click "See First" under the "Following" tab to see Briefly.co.za News on your News Feed!
Mary Crumpton, 44, says that she is capable of loving more than one person and lives in a polyamorous relationship with her husband Ted, 43, fiance John, 53, and two boyfriends, Michael, 63, and James, 73.
Crumpton was raised in a traditional home and never questioned monogamy in her youth but she realised that she had the ability to love more than one person at the same time.
Briefly.co.za learned that her previous marriage didn't work out she met someone else and came across someone who was open to a polyamorous relationship according to the huffingtonpost.co.za.
READ ALSO: Judge Raymond Zondo shares how a man's kindness saved his life
She ended up marrying one of her lovers in 2013. She would also love to marry John but is not legally allowed to do so but is still planning on having a ceremony.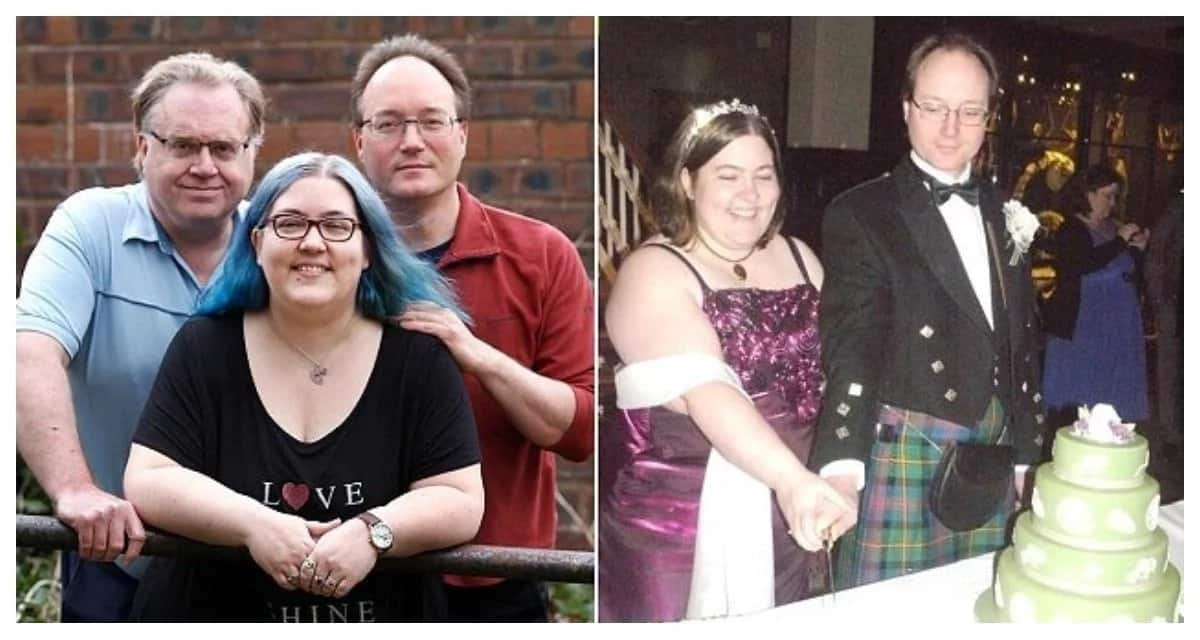 Having more than one husband is illegal in the UK but having more than one partner is not. For Crumpton it is all about love and the physical dynamic of the relationship is not the driving force.
An added bonus for her is the financial benefit she receives from her relationships which allows her to do more unpaid voluntary work in her community.
READ ALSO: Is his other half a girl? Lasizwe leaves his fans confused as to whether he's gay or straight
She has not escaped criticism for her relationship and has been called a number of unflattering names and her fiercest critics are those from religious backgrounds.
However, she admits that most people are alright with her lifestyle. She does not wish to have any children but points out that children would not be a problem in such a set up as hers.
"South Africa has a lot of rich people but who are the richest of them all?" Check out this video on -
Briefly - South Africa YouTube channel!
Do you have a story to share with us? Inbox us on our Facebook page and we could feature your story.
To stay up to date with the latest news, download our news app on Google Play or iTunes today.
Source: Briefly.co.za