- The late Chris Hani's daughter says she will never "get over" apartheid and doesn't believe people should forget it
- Lindiwe Hani was speaking at a memorial event in honour of her father who was killed during apartheid
- Chris Hani was a struggle activist and leader who was assassinated for his beliefs
PAY ATTENTION: Click "See First" under the "Following" tab to see Briefly.co.za News on your News Feed!
Lindiwe Hani' the daughter of the late SA Communist Party leader Chris Hani' said she will never get over apartheid as the regime responsible for it have never apologised.
Hani was speaking at an event in Ekurhuleni commemorating the anniversary of her father's death.
Briefly.co.za learned Hani said there were many calls for today's youth to move on and forget about apartheid.
READ ALSO: UNISA professor allegedly makes work unbearable for black women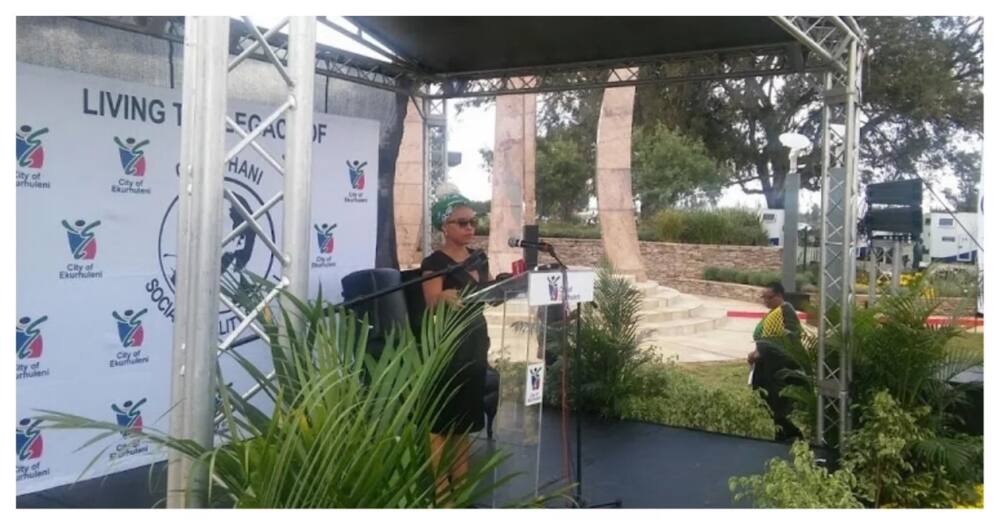 "We are told every day how we need to get over it [apartheid]. As I stand a few feet from my father's grave I am very clear that I will never get over it. To those people saying that we should get over it' I think they need to exercise a whole lot of empathy' sensitivity and…acknowledge what we went through.
"Moreover' they should never get over it. It was the darkest time of this country and the healing and working through it should be a collective effort and not just one for the privileged…It is our collective painful history. We must own it' embrace it and work through it. I think forgiveness and reconciliation was put upon us before we were ready. I am yet to recollect the apartheid government as a whole apologising for those atrocities. I find it difficult to forgive something that even the perpetrators have not even acknowledged'" Hani said.
The event was held to commemorate the 25th anniversary of the assassination of Chris Hani.
Hani was the general secretary of the SACP and a member of the national executive committee of the ANC, before his murder on the 10 April, 1993.
The joint SACP and ANC military wing' uMkhonto weSizwe, was led by Hani as its chief of staff and in various capacities going back to the 1960s.
READ ALSO: Gordhan: Beneficiaries of Denel corruption must be held responsible
Do you have a story to share with us? Inbox us on our Facebook page and we could feature your story.
To stay up to date with the latest news, download our news app on Google Play or iTunes today.