-JL Dube presidential house in KZN has had R40m in renovations and repairs since Zuma's presidency in 2009
-The Presidential house still deemed "unfit for habitation" despite these rpairs
-Additional R10m to be spent on repairs for the house
PAY ATTENTION: Click "See First" under the "Following" tab to see Briefly.co.za News on your News Feed!
The Jacob Zuma presidency is marred with many scandals. The most prolific of which is thought to be the R246m spent by the former president on Nkandla upgrades.
Briefly.co.za has it in good faith, however, that since Jacob Zuma's presidency in 2009, the JL Dube Presidential House in Durban has had renovations and repairs amounting to R40m. Yet, the residence has been deemed mostly "unfit for habitation".
According to reports by IOL.co.za, there are currently plans to spend a further R10m to renovate and repair the house to make it "habitable".
If the additional R10m is allocated towards those repairs, a total of R50m will have been spent on the presidential house since 2009.
READ ALSO: UNISA professor allegedly makes work unbearable for black women
Khusela Diko, President Ramaphosa's spokesperson, has stated to the media that only 15% of the house is in fact habitable. Certain parts of the house have been secured as the structure is considered extremely hazardous.
"The balance of the house has been cordoned off and no one can live in it," Diko said to IOL.
The house was reportedly damaged by floods in 2016 and has recently had general repairs carried out on it.
A Durban-based construction company was apparently appointed as the contractor for the R10m repair project in January and the project is expected to be completed in eight months.
Answering questions regarding the time it's taken to repair the house accordingly, Public Works spokesperson Thami Mchunu told The Star that investigations had to be done before any conclusion could be made.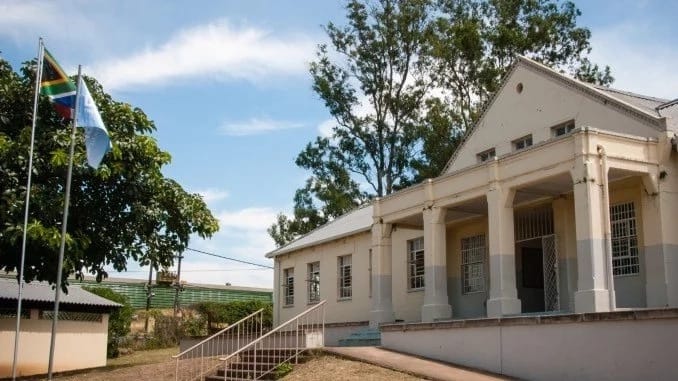 "When the storm damage occurred, the site was secured by boarding up the broken glass-panels and windows in the tower and skylight to avoid any further damage."
"Only the upper-deck, the dome and the staircase were damaged. That is why certain parts of the residence remained usable, for instance to hold meetings," he said.
The building is a heritage site and the Heritage Council in KZN has therefore been approached for participation and approval of repairs to the house.
To stay up to date with the latest news, download our news app on Google Play or iTunes today.
Are repairs to the KZN Presidential House worth R50m of tax payer's money? Give us your view on our Facebook Page and be heard.