Beto O'Rourke net worth, age, real name, spouse, current job, website, profiles
One of the most common concerns when someone declares their interest in any leadership role is their wealth. First, because it shows that they are not interested in taking their followers' money, and secondly because it proves that they have access to enough resources to help their followers. Beto O'Rourke net worth is of interest considering that he is a renowned politician who wanted to vie for the U.S. presidency in the 2020 elections.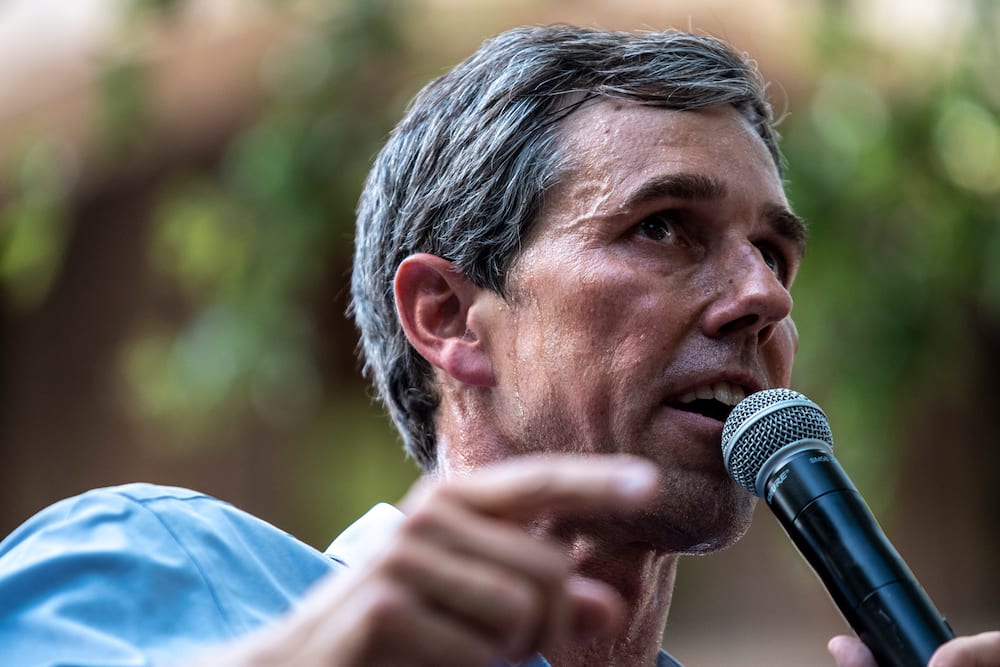 Beto O'Rourke's net worth proves that he has enough for himself, and his political ambitions are not necessarily driven by greed and selfishness but rather the desire to better the lives of his people. So, how rich is Beto O'Rourke? Here is everything you need to know about the politician including his age, profile, net worth, wife, career journey, and real name.
Beto O'Rourke profile summary
Beto O'Rourke real name: Robert Francis "Beto" O'Rourke
Nickname: Beto
Date of birth: September 26, 1972
Place of birth: El Paso, Texas
Beto O'Rourke age: 49 years old in 2021
Zodiac sign: Libra
Parents: Pat Francis O'Rourke (died on 3rd July 2001) and Melissa Martha O'Rourke (née Williams)
Nationality: American
Ethnicity: fourth-generation Irish American
Schools attended: Escuela Montessori Del Valle, Rivera Elementary, Mesita Elementary, El Paso High School, Woodberry Forest School, and Columbia University.
Languages: English and Spanish
Religion: Roman Catholic
Beto O'Rourke height: 1.93 m
Marital status: Married
Wife: Amy Hoover Sanders
Children: 3
Twitter: @BetoORourke
Occupation: Politician and businessman
Party: Democratic Party
Famous for: His 2018 campaign for U.S. Senate
Beto O'Rourke net worth: Approximately $9 million
Biography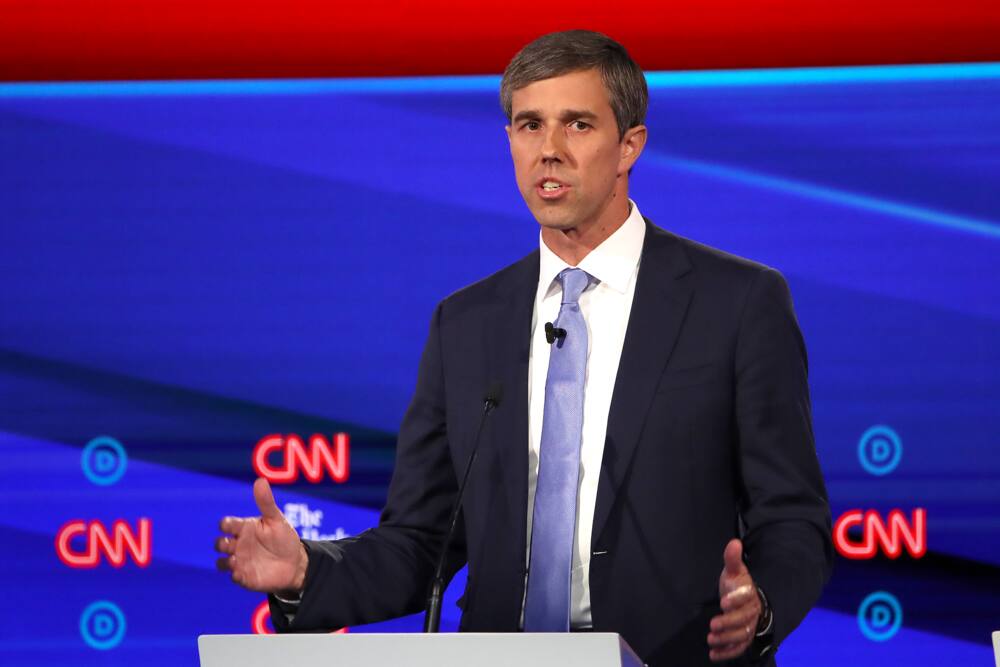 Robert was born into a local political family at Hotel Dieu Hospital in Texas. His parents and paternal grandparents were native El Pasoans, while his maternal grandfather was from Metter, Georgia and his maternal grandmother was from Racine, Wisconsin. His maternal grandmother was from Racine, Wisconsin.
Robert's mom, Melissa, owned a high-end furniture store, while the dad, Pat, was a longtime cycling enthusiast who served in public office in El Paso as County Commissioner and County Judge. He has two younger sisters. By the age of 14 or 15 years, Robert started going to local punk shows. As a teenager, he was a member of the computer hacker group called Cult of the Dead Cow.
Beto O'Rourke education
Robert went to Escuela Montessori Del Valle preschool, then Rivera and Mesita Elementary Schools. He then joined El Paso High School, and after two years, in 1980, he enrolled in Woodberry Forest School. He joined Columbia University in 1991 and graduated in 1995 with a Bachelor of Arts degree in English literature.
Career
What does Beto O'Rourke do for a living? Between graduating from high school and starting college, Robert was a summer congressional intern in the Capitol Hill office of U.S. Congressman Ron Coleman. He briefly pursued a music career while in college, his first band being Swipe. He learned to play bass and co-founded the Foss band in the early 1990s. He played drums in Swedes band that released the Summer album in 1995.
After graduating, Robert went back to El Paso and worked as a live-in caretaker and art mover, then for an Internet service provider managed by his uncle. He then became a proofreader at H. W. Wilson Company and returned to El Paso in 1998, where he worked with computers as an inventory tracker at his mother's upscale furniture store. In 2000, he co-founded an Internet services and software company known as Stanton Street Technology Group.
Beto was a member of El Paso Hispanic Chamber of Commerce and the Institute for Policy and Economic Development at UTEP boards. He was involved with El Paso civic organizations and nonprofit groups like the Rotary Club, United Way, and Center Against Sexual and Family Violence.
Politics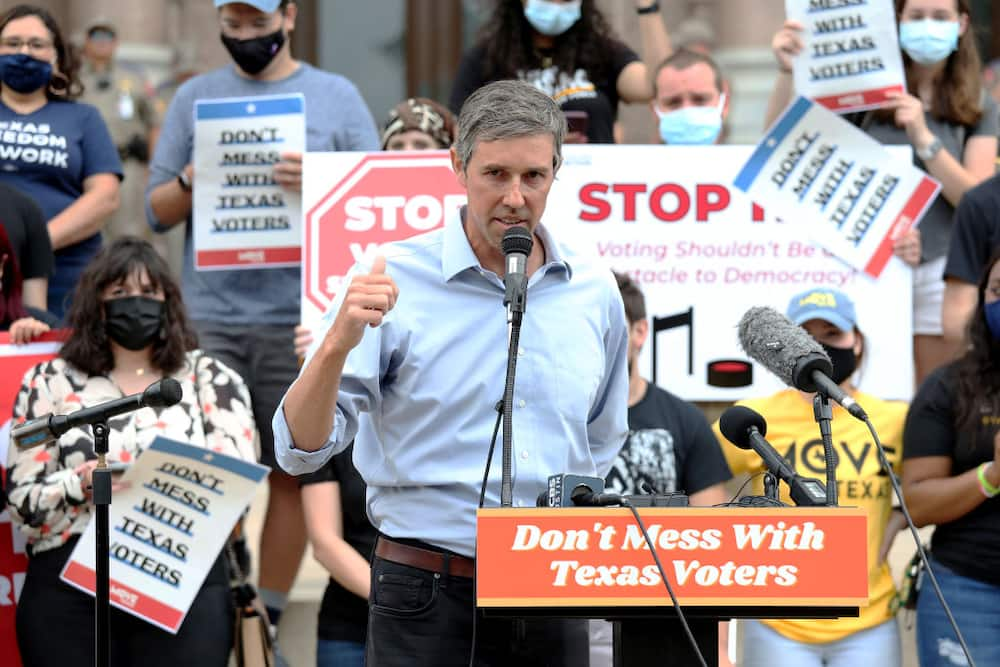 The awkward and shy young Robert always accompanied his father at campaign stops and other political events. Growing up, he volunteered for the campaigns of several politicians, such as Eliot Shapleigh's 2002 and 2006 re-elections as Texas State Senator.
From 2005-2011, he served in the El Paso City Council. In 2012, he was elected to the U.S. House of Representatives after defeating eight-term incumbent Democrat Silvestre Reyes in the primary. He was re-elected to the House in 2014 and represented Texas' 16th congressional district in the United States House of Representatives from 2013 to 2019.
Beto O'Rourke vs Ted Cruz
In 2018, Beto aimed higher by going for the U.S. Senate seat held by Republican Ted Cruz. His Senate bid was endorsed by the Dallas Morning News, Houston Chronicle, and the Fort Worth Star-Telegram plus celebrities such as Beyoncé, Eva Longoria, Aaron Jones, Khalid, LeBron James, Kelly Rowland, Ellen DeGeneres, Travis Scott, and Lin-Manuel Miranda. Even though he lost to Ted, Robert recorded the most votes ever cast for a Democrat in a midterm election in Texas.
What happened to Beto O'Rourke?
Robert announced his campaign for President in the 2020 United States presidential election on March 14, 2019, but suspended it on November 1, 2019, before the primaries, and later endorsed Joe Biden.
What is Beto O'Rourke doing now in 2021?
What does Beto O'Rourke do for a living now? Late last year, ABC13 reported that the former Texas congressman has a teaching job set. Beto O'Rourke current job involves teaching Texas politics at the San Marcos campus of Texas State University (a synchronous online class) during the spring 2021 semester.
Beto O'Rourke governor 2022
Earlier in the year, Robert announced a possible run for governor on an El Paso radio show. According to Texas Tribune, Texas Democrats looking at 2022 are waiting on Beto O'Rourke governorship announcement.
Beto O'Rourke's spouse
Robert married Amy Hoover Sanders, the daughter of Louann and Bill Sanders, on September 24, 2005, in a ceremony at the Sanders ranch in Lamy, New Mexico, near Santa Fe. The couple is blessed with 3 children. The eldest child is called Ulysses, followed by Henry, and then Molly. The family lives Sunset Heights, in El Paso's, in the Henry Trost-designed mission-style house.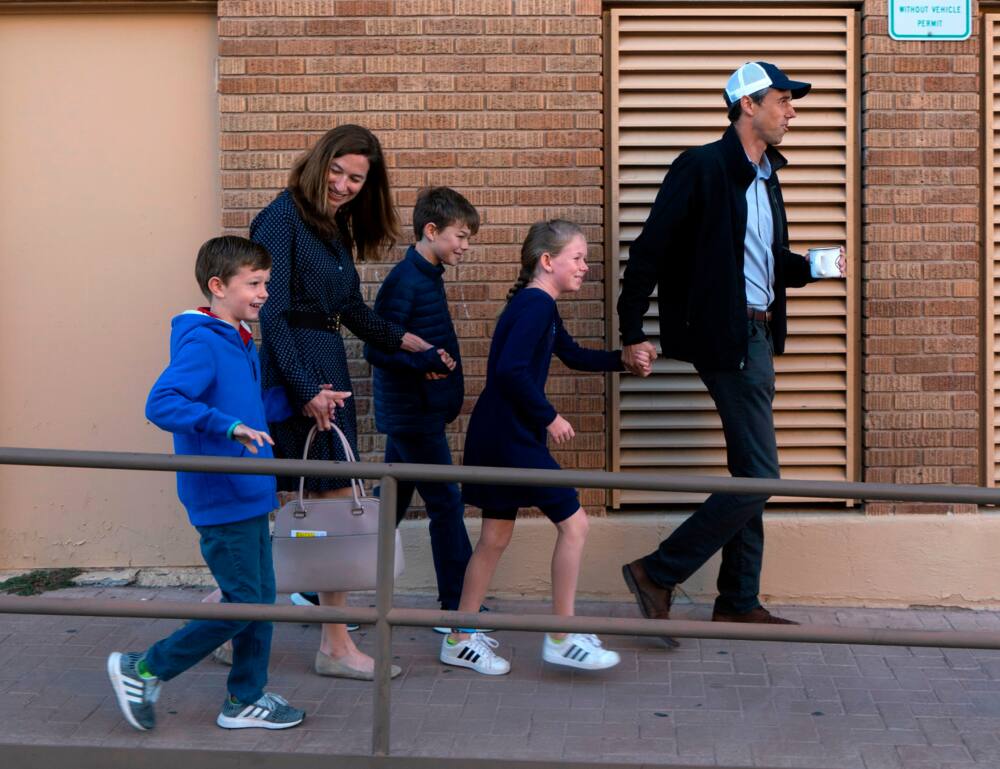 Beto O'Rourke net worth
According to Celebrity Net Worth, Beto is $9 million rich based on his most recent Congressional wealth disclosure. The politician owns at least $3 million worth of real estate, and the remaining $6 million is in other investments. He inherited $5 million worth of real estate when his father died, boosting his wealth. In addition, his wife, Amy, comes from a wealthy family, so the couple's combined net worth should be higher.
Beto O'Rourke net worth shows that he is not an ordinary working-class American. He is already rich, and voters should focus on his track record and performance when supporting him. We wish him all the best in his endeavours.
READ ALSO: Oscar Mbo bio: age, girlfriend, songs, album, mixtape download, profile
Briefly.co.za published Oscar Mbo's biography. Oscar is a famous South African podcaster, producer, and house DJ best known for his founding and starring roles in The Ashmed Hour show.
The life story of Oscar Mbo is admirable, with many fans looking up to him for inspiration. Read all about his interesting life story in this fascinating article.
Source: Briefly News