These Streets teasers for October 2021: Is Chanda dead?
These Streets is a riveting story of two young children, Shantanu and Puchki, who are super close when they are kids. They become best friends but are split due to unforeseen events, but they bump into each other again as they become older. Their love is strong but is the hold that society has on both of them even stronger? Get a glimpse of what to expect this October in the These Streets teasers.
Ridoy lands himself in jail in the These Streets October teasers for misbehaving with a police officer while Asmita stops Pathan from revealing that she is a police officer. Chanda vows to murder Nevendita, and she gets away before Shantanu gets to her, so why is he blamed when she is found dead?
These Streets teasers for October 2021
What leads Asmita into concluding that Shantanu murdered Chanda? Does she know why Shantanu was chasing Chanda in the first place? Find out all the juicy details in these teasers.
Episode 88 - Friday, 1st October 2021
Asmita stops Pathan, who is tempted to tell Shantanu that Asmita is a police officer. Elsewhere, Ridoy wants to file a complaint of someone missing but ends up locked up in a cell because he acts unruly with the police officer. Finally, Dadi Bua scolds Shantanu for what he has done, and he ends up leaving home, vowing not to return until Asmita is back.
Episode 89 - Monday, 4th October 2021
Nilambar encourages a disheartened Shantanu not to give up on love, and he chooses to go all the way to Mumbai to get Asmita back. Elsewhere, Paromita makes a compromise with Beauty, she will reveal where Asmita is, and in exchange, Mohit will be set free.
Episode 90 - Tuesday, 5th October 2021
Asmita overhears Shantanu talking on the radio directly to her. In this message, he bares his soul, opens up about his undying love for her, and asks to meet him. Unfortunately, Beauty's thugs were stalking Shantanu and intending to murder Asmita.
Episode 91 - Wednesday, 6th October 2021
Divya tells Asmita that Shantanu rescued her from Beauty's thugs, who intended to murder her the day before. Meanwhile, a disheartened Ridoy shows up at a boxing fight and asks one of the boxers, Vicky, to fight with him. Unfortunately, this was a mistake because Ridoy ends up very hurt and in hospital.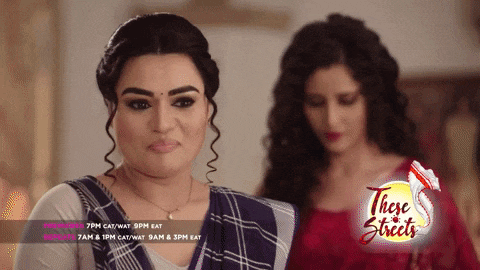 Episode 92 - Thursday, 7th October 2021
Chanda requests that Asmita visit her in Kolkata because she is very ill and assumes she will die soon. Later on, Chanda refuses to converse with Shantanu while Asmita decides to take care of her while she is sick. Elsewhere, Nivedita is shocked when Ridoy performs her last rites, stating that Shantanu is dead to him.
Episode 93 - Friday, 8th October 2021
Ravindra chooses to bring Asmita back home after looking at how Ridoy is coping. Meanwhile, Chanda promises to murder Nivedita, and she gets away before Shantanu has a chance to stop her. Shantanu cautions Nivedita about what she said, and he goes to look for Chanda.
Episode 94 - Monday, 11th October 2021
Asmita blames Shantanu for murdering Chanda and curses him for being a horrible son. Soon after, Shantanu attempts to take part in the burial rites of Chanda, but Asmita denies him entry. She promises to avenge whoever murdered Chandra and states the end of her friendship with Shantanu. Asmita tells Ridoy that she is prepared to go back to the Majumdar family as his spouse.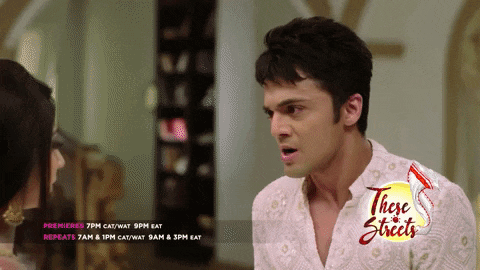 Episode 95 - Tuesday, 12th October 2021
Beauty insists on being included in the living arrangements of the Mazumdar mansion.
Episode 96 - Wednesday, 13th October 2021
Beauty refuses to relent about finding more details about Mushmi and her husband. Ravindra gets vulnerable during his conversation with Shan, although Shan does not hold back.
Episode 97 - Thursday, 14th October 2021
Shantanu stands up for himself when Ravindra commands him to vacate the house, and Nivedita salvages the situation and reprimands Ridoy for his actions.
Episode 98 - Friday, 15th October 2021
Asmita confesses her love for Shantanu in her semi-conscious state. Ridoy overhears her and gets filled with rage. Later, Shantanu proposes to go on a honeymoon with Asmita!
Episode 99 - Monday, 18th October 2021
Ridoy is exhilarated about going for the honeymoon in Mumbai, although Asmita is stressed. Shantanu attempts to go after them, but Paromita sets him up, and he gets involved in a road accident and becomes bedridden.
Episode 100 - Tuesday, 19th October 2021
Shantanu relentlessly attempts to ruin Ridoy's plans for the night. He also tries to persuade Asmita to believe that he still loves her.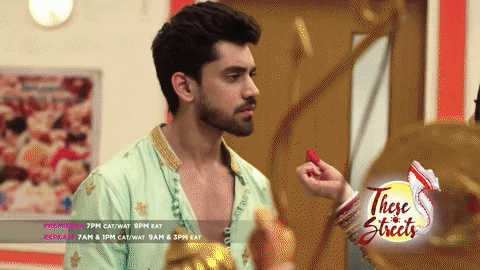 Episode 101 - Wednesday, 20th October 2021
A betrayed and resentful Ridoy gets so drunk that he loses himself. He forces himself on Asmita!
Episode 102 - Thursday, 21st October 2021
Asmita's magic revives Ridoy; hence, the doctor stops Nivedita from being thrown out of the house. Shantanu and Asmita agree to help Ridoy get his act together.
Episode 103 - Friday, 22nd October 2021
Asmita declares her decision to take care of Ridoy until he gets better. However, Ridoy's mental health worsens, and his capabilities are reduced to those of a child.
Episode 104 - Monday, 25th October 2021
An unknown person texts Vidhita and warns her about the risks of marrying Pushkar.
Episode 105 - Tuesday, 26th October 2021
The stranger sends Vidhita compromising photos to prove that Pukshar is not the person he claims to be.
Episode 106 - Wednesday, 27th October 2021
Shantanu and Asmita come face to face with another unforeseen hurdle.
Episode 107 - Thursday, 28th October 2021
The DNA results are inconclusive!
Episode 108 - Friday, 29th October 2021
Nilambar tells Beauty about Shantanu's decision to give his blood sample to Asmita for the DNA test.
Shantanu
In the teasers above, he is scolded by Dadi Bua and later goes to Mumbai to get Asmita back by sending her a message on the radio. He finally manages to convince Asmita to give him another chance. When Asmita confesses her love for him, they agree to go on their honeymoon in Mumbai. However, Ridoy ruins their plans in his attempt to stop them and persuade Asmita to believe he loves her.
Asmita
She does not want Shantanu to find out that she is a police officer, but he, later on, saves her from Beauty's thugs, who want to kill her. She then turns bitter towards him after Chanda's death. However, Shantanu's commitment makes her change her mind about him. They travel for their honeymoon, although they do not enjoy their experience in Mumbai. Ridoy's condition deteriorates so much despite her decision to nurse him.
This season comes jam-packed with drama and chaos, as revealed by the teasers above. Watch the These Streets drama as it unfolds on Zee World from Mondays to Fridays at 7.00 p.m.
READ ALSO: Strange love teasers for October 2021: Whose body is found?
In a related post, Briefly.co.za shared an update on the episodes of Strange love teasers for October 2021.
Astha and Shlok's food truck is in danger from all fronts. But, on the other hand, Raghu Bhai and his goons are adamant that they want the two to pay them protection for their food truck.
Source: Briefly News