Comedian Trevor Noah's is right up there among South Africa's best and most talented exports to the world.
PAY ATTENTION: Click "See first" under the "Following" tab to see Briefly News on your newsfeed!
Even as he hosts Comedy Central's popular The Daily Show and and goes on frequent tours, his quotes remain funny, interesting and smart.
Briefly.co.za compiles 5 of his most interesting quotes on various people and topics, including Jacob Zuma, Donald Trump and the Guptas.
1. Was South Africa better under apartheid?
An American lady asked Trevor Noah this question in 2017 during his tour to promote his book, Born a Crime. He dismissed the notion in a smart way:
Freedom is hard work. Just because you achieve it, does not now mean that everything is going to be good. And a lot of the time, the fault falls at the feet of those who delivered the promises of liberation. If we look at the stories across the board, the promises that are made by the politicians are those of a better life.
Those that a life will instantaneously become better for all. In South Africa, that's what the ANC promised at the time. They said free housing, free everything. It was like now that you've defeated the oppressor, everything will be open to you. The truth is, what you've achieved is the ability to work for those spoils. Those liberators now have to work on providing those opportunities.
So when people say it was better, I struggle to see how it is better to be enslaved.
READ ALSO: Prince Kaybee is paying registration fees for 10 students after Malema's speech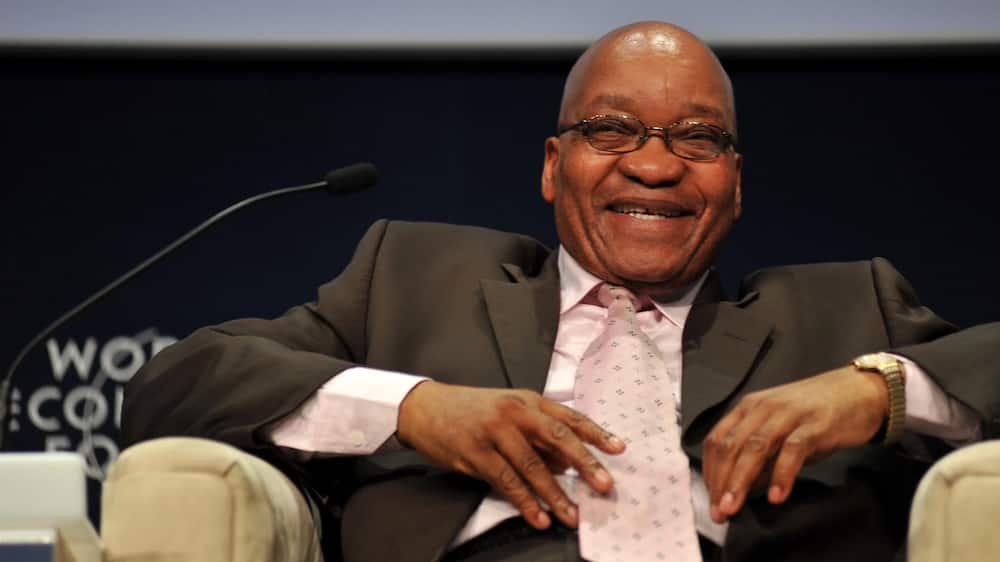 2. Jacob Zuma is smarter than Donald Trump.
Noah's memorable "Gupta on my Stoep" tour of South Africa featured this funny comparison between US President Donald Trump and then South African President Jacob Zuma:
People get fooled by Jacob Zuma. He's got like… a cute vibe, he's giggling all the time – he he he he. Zuma is a master tactician. He's the guy who was head of intelligence for the ANC during the struggle. He also started the chess team on Robben Island! That's why he's so good at moving his cabinet around.
Donald Trump is not like that. Ask Zuma anything about policy, and that guy will rattle it all off. Trump has no clue about any policy whatsoever. In fact, when Donald answers a question he has no idea about, you can tell; he starts answering like he's a contestant in one of his own beauty pageants!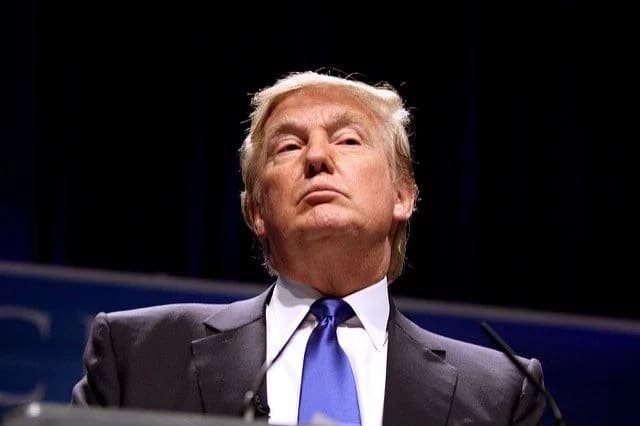 3. On corruption in South Africa:
Corruption has become a big issue and of course, the funnyman had something to say about it:
Our corruption is extreme, guys! We get a tender for 10 bridges and we build nothing! No guys, build nine steal one. At least have some progress. Now there's no bridge.
My man, what happened to the bridge? 'It was supposed to be there just imagine. Just imagine it was there!' What are you talking about? 'No it's the thought that counts, don't worry!'
READ ALSO: Terror groups have been operating in South Africa for the past 20 years
4. Run-ins with his mom:
On a more personal note, Noah once shared the run-ins he had with his mom when he was growing up:
When I got older, my mom couldn't catch me anymore. So she would shout 'thief thief!' And people in South Africa are a community so they want to help catch thieves. So I would be dodging strangers in the street while I shout 'Im her child, I'm her child!'
Then they would catch me and my mom would be like, 'It's ok, he is my child.' People would be like, 'What kind of family is this?' She would do this thing where she would flick off her heels while running and go, 'Treeeeevoooor!'
5. On the alleged Gupta influence over then President Jacob Zuma:
Noah's hilarious act on this alleged influence was a classic:
How do we know that every time Jacob Zuma was speaking to us as a nation, he was actually telling us what the Guptas were saying to him [through] one of those ear pieces?
'Jacob, Jacob, can you hear me? you're going to repeat everything that I tell you, okay?'
'Roger, roger, roger.'
'No, no, it's Atul.'
Watch the rest of his skit in the video below.
Watch Mzansi's billionaires in the video below from our Briefly - South Africa YouTube channel.
Do you have a story to share with us? Inbox us on our Facebook page and we could feature your story.
To stay up to date with the latest news, download our news app on Google Play or iTunes today.